DECATUR — Black History Month assemblies are often centered on icons like the Rev. Martin Luther King Jr. and Rosa Parks, but at Dennis School on Friday, school secretary Charnae Anderson wanted to be sure to include some lesser-known figures, too.
And that's how third-grade students wound up pretending to be lawn sprinklers on Friday afternoon — a move that brought down the house. A lawn sprinkler design was among the patents held by African-American inventor and engineer Elijah McCoy.
His was one of the seldom-heard names that came up during Anderson's research to prepare for the Black History Month program. Another was Marie Van Britten Brown, who came up with a home security system.
"I remember (teacher) Ann Taylor, who started doing our Black History program when I was in grade school at Johns Hill (Magnet School), and I saw we didn't have one here," Anderson said. "So three years ago, I brought it to Dennis, and it's been great ever since."
McCoy was portrayed by Jade Washington, who wore a blazer and lab-worthy safety glasses in character, beaming at the audience the whole time. "It went pretty good, but all the practice we had was really hard, and sometimes we didn't understand it," she said.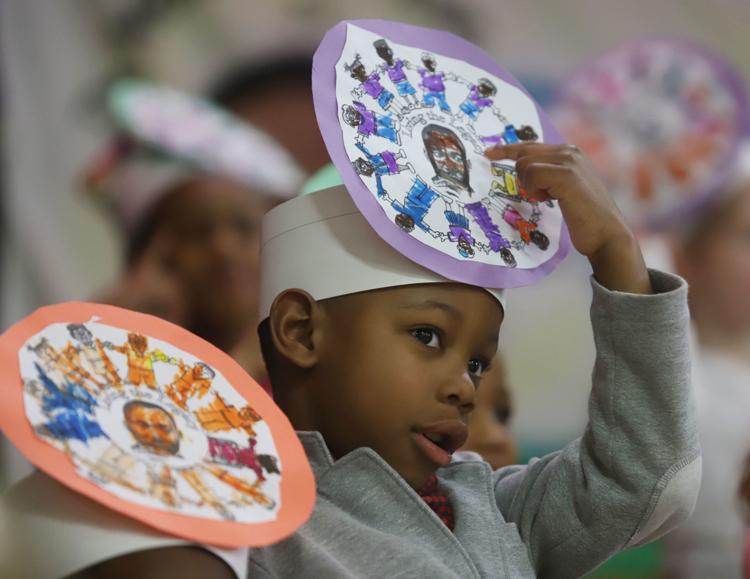 "It's great to get the community to think about us blacks and what we've been through, slavery and stuff, and being able to make a difference in the world and showing people that all colors matter," said Weslee Smith, who served as master of ceremonies with fellow eighth-grader Coulter VanWilliams.
"It's the stories," Coulter said. "They need to be told."
The show was opened by school board member the Rev. Courtney Carson, who joked, "They only gave me three minutes, but they forgot I'm a black Baptist preacher."
Carson told the kids he's proud to be black, but he'd also be proud if he were white, purple or "Sponge Bob orange."
"God is more interested in you being human," Carson said. "He gave us one charge: to run the human race. It's extremely important for us to work together, whether you're black or white or purple or Sponge Bob orange. Life is a piece of cake when we work together."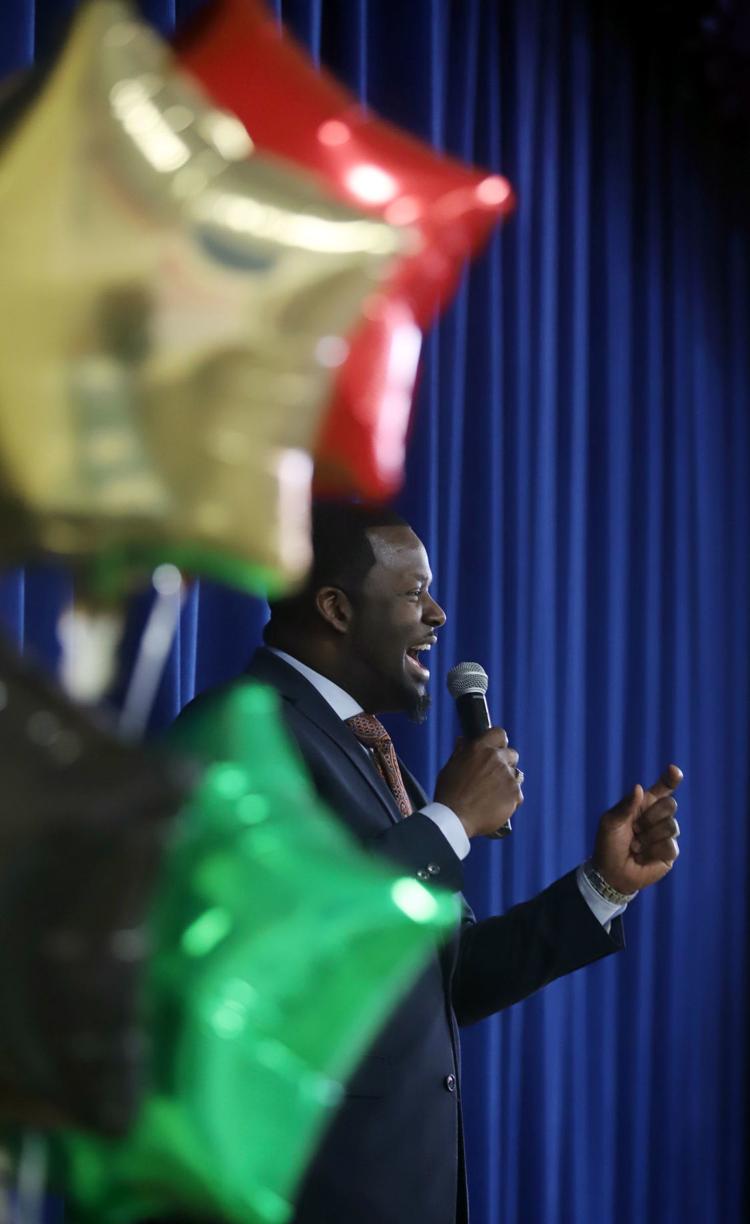 No one wants to eat the individual ingredients of a cake, he said, though a few in the audience insisted they would and he laughed and said they were "crazy." But when the ingredients are mixed together and baked, it becomes something everyone wants to eat.
"We all need each other," he said, urging the kids to repeat after him. "We all have to work together. We all have to live together."
The show wrapped up with eighth-grader Aliyah Houston's performance of "Ain't I a Woman," by Sojourner Truth, followed by the middle school choir's rendition of "When You Believe," also featuring Aliyah as soloist.