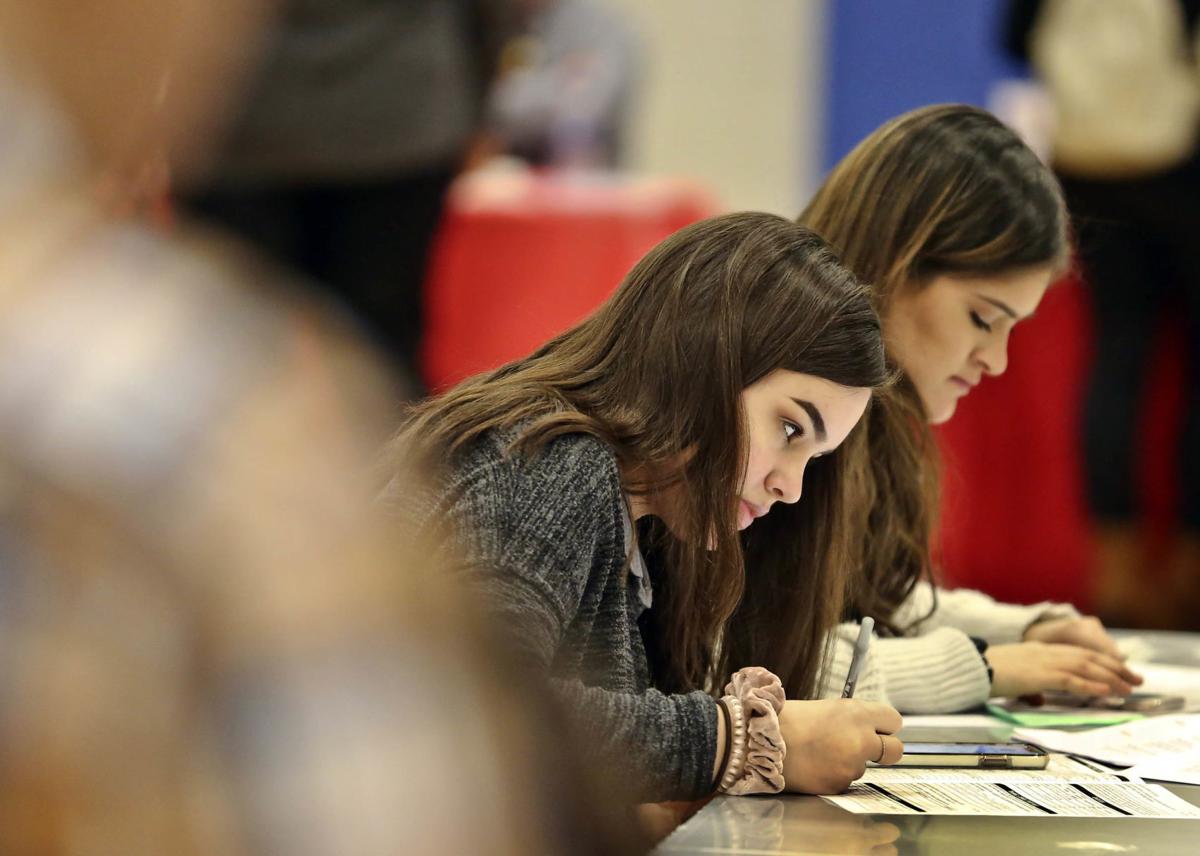 DECATUR — Most high school juniors don't come to a job fair with a professional-looking résumé, but Demi Olatunji isn't most high school juniors.
She listed her short- and long-term goals and knows she wants to be a certified registered nurse anesthetist, which is going to require several years of training, and that's OK. She and classmate Aaliyah Botman are taking a medical terminology class at Richland Community College through the Decatur schools' dual-credit program to get a head start on their careers.
The girls attended the Jobs Expo at MacArthur High School on Wednesday, where 25 businesses had set up tables to talk to students about summer and part-time jobs, and career opportunities down the road.
"I just want to look around and see what they have, training for jobs," Demi said.
The event, along with one held at Eisenhower High School today, is among the ways the Decatur School District is helping students consider potential career paths. The district also offers places students at internships in the community through its Inspired Futures program, which has 30 local business partners in its fifth year.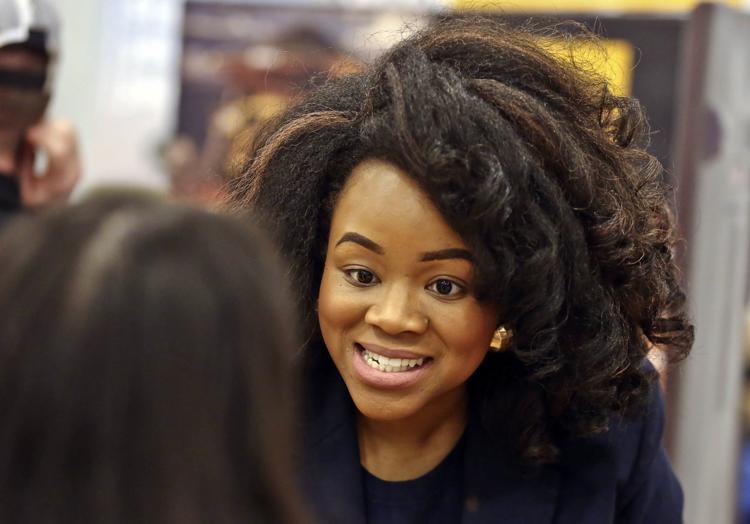 "This vision came about from just knowing that our students are looking for extra opportunities," said Ashley Grayned, director of innovative programs. "As a district, we're trying to give them educational opportunities as well as prepare them for life after graduation."
For Demi, future goals include graduating high school, getting into at least three colleges, and getting her certification. Aaliyah wants to work in the same field.
"I don't have a résumé," Aaliyah said with a laugh.
Even high school students can find a job at HSHS St. Mary's Hospital, said Erin Huff, talent acquisition consultant, in food service or housekeeping, for example. And those thinking of a career in the health care field can learn more about the opportunities, too.
You have free articles remaining.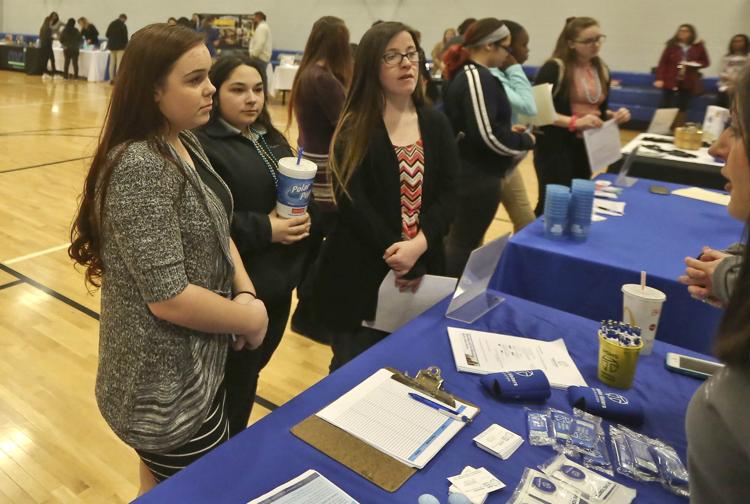 "We're looking for everything, really," Huff said. "CNA (certified nurse assistants), emergency technician positions, it's really a vast amount of opportunity."
High school students can become CNAs through classes at the Heartland Technical Academy, she said, but they have to be 18 and hold a high school diploma before they can work at the hospital. Still, if they're getting their certification in high school, it's likely they could get a job right after graduation.
The hospital is looking for the kind of qualities that are important for any job, she said: a positive attitude, someone who wants to work and contribute, who is eager to learn and who can show up on time.
"Ameren offers summer internships and co-op programs," said Kelly Turner, community relations coordinator for the electric utility. "We have many different careers that juniors and seniors can apply for, if they're interested in a career in energy."
She brought pamphlets for the students that show them the variety of careers available at Ameren, some of which require college and advanced degrees, some that don't, and the salary ranges, so students interested in the field will know what kind of opportunities are out there.
"We're looking for all areas," said Jessica Brown of Decatur Memorial Hospital. "I've worked with (Decatur schools) through their Inspired Futures (internship) program, so we've always been a partner with them. I'm just looking to meet students and see what their interests are."
The jobs expo is in its second year, said Grayned, who also oversees the internships.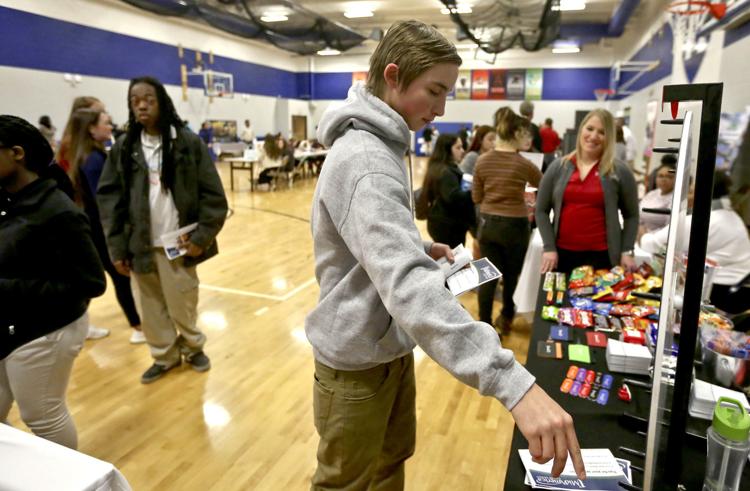 One thing the district is putting more emphasis on now, she said, is the opportunities in the trades, and she had invited several employers from trades to offer students a look into those career fields.
"There's lots of different fairs going on, but we wanted to host our own, so that we had more control," she said, "and it gives us another opportunity to build relationships with businesses that support us."
Contact Valerie Wells at (217) 421-7982. Follow her on Twitter: @modgirlreporter