DECATUR — Unseasonably warm temperatures this week have caused several Central Illinois school districts, including Decatur, to dismiss students early, leaving some parents scrambling for childcare and transportation. 
Teachers and school officials say schools without air conditioning are simply too hot when temperatures reach into the 90s, as they are expected to do today (Wednesday) and Thursday. Students can't learn in that environment, and some even become sick, they say. 
"It is hard to focus, it drains your energy and makes it difficult to remember information," said Heather Herron, who teaches fifth grade at Durfee Magnet School in Decatur. Her classroom has 10 fans that she purchased with her own money because they aren't provided to teachers, she said, but the room is still uncomfortable on hot days. 
"Expecting a child to listen and learn new material while sweat is literally dripping off their faces is not fair," she said, not to mention the health concerns. "I have had students complaining of headaches and stomachaches even during the half days." 
Decatur schools are dismissing after three hours of instruction every day except Friday this week, when temperatures are expected to be in the mid-80s, followed by temperatures in the mid- to high 70s for the next several days. The first day of fall is Saturday.
Central A&M schools planned early dismissals for heat Tuesday and Thursday, and had already scheduled a half day on Wednesday for teacher development. Sangamon Valley schools planned to dismiss at 1:30 p.m. all three days. Our Lady of Lourdes Catholic School will dismiss at 1:30 p.m. Thursday.
The cooling off can't come soon enough for students such as Samarra Mann, 12, a seventh-grader at Garfield Montessori School. The building does't have air conditioning, and she said she feels the heat as soon as she enters the school.
"I am full-on sweating before I'm 10 minutes into the day," she said. "I am happy to leave. ... It gets hot really quick, even in the winter."
Making the decision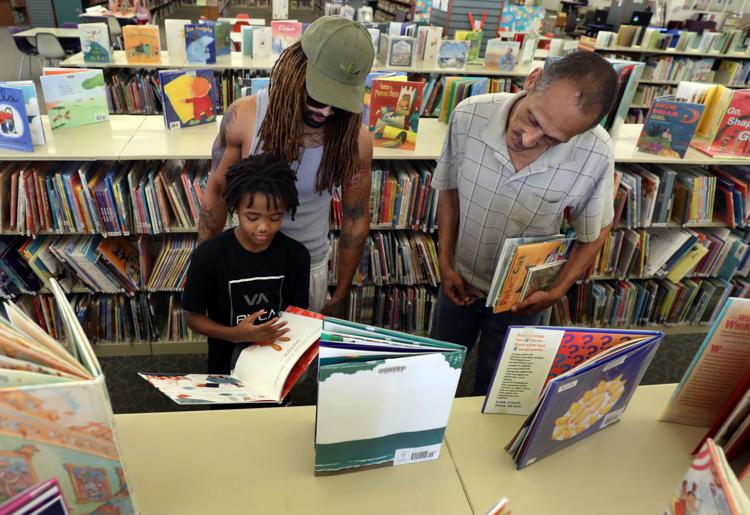 On hot days, the Decatur School District's buildings and grounds crew visits schools to check the temperature and humidity, especially in buildings with more than one floor, like Johns Hill Magnet School.
Superintendent Paul Fregeau takes into account the outdoor temperature, the forecast and the temperature and humidity inside buildings when deciding whether to call an early release day, said district spokeswoman Maria Robertson. The Illinois State Board of Education provides a chart for hot and cold weather of comfortable, caution and dangerous temperatures for children when heat indices and, in winter, wind chill are considered.
Fregeau earlier this month announced a wide-ranging facilities plan for closing some buildings and upgrading others to include air conditioning in all buildings, but that won't be complete for five years, pending approval of the state board. Meanwhile, students and teachers are enduring hot days in sweltering classrooms.
"Our classroom windows that we can open have very small openings of perhaps 8 inches," said Paula Busboom, a teaching assistant at South Shores School and president of the Decatur Federation of Teaching Assistants. "Gone are the days of outer doors open before school and windows open with plenty of fans to pull the hot air out. Imagine your place of work or home that totally shuts up at 3 p.m. and the first window that opens 8 inches is at 7 a.m., and you have two fans and 24 students."
The health and safety of students, Busboom said, is the most important thing. Hot, miserable kids, some of whom have health issues aggravated by high temperatures, aren't learning, she said.
While some Decatur buildings have air conditioning, not all do. Closing only the ones without air would be even more disruptive, Robertson said.
"It's more of an equitable thing, to keep students on the same schedule," Robertson said. "A lot of middle and high school students have younger siblings they may look after on early release days."
A few years ago, Tabernacle Baptist Church offered a program for Decatur students on scheduled half-days that were set up for teachers' professional development, but that is no longer available, and Robertson said the district is not aware of any similar options for child care on early release days. She has to deal with it in her family.
"It's still a challenge for my son," Robertson said. "He goes to Johns Hill, and finally this year we found a family who lives nearby and we've been tag-teaming (child care). I don't have family here, and it is hard and difficult."
The most common complaint from Decatur parents is that they went to school without air conditioning and survived, said Chrissy Petitt, president of the Decatur Education Association.
However, she said, that was when school windows opened wide and the staff could prop open doors and place large fans in front of them to circulate the air. Due to security concerns, that is no longer possible or desirable.
"Another difference is, there wasn't technology like Promethean boards and Apple TVs and iPad carts heating up the classrooms," Petitt said. "Some students do not have the ability to come to school dressed appropriately for such warm temperatures. While I understand it can be considered an inconvenience for parents, the heat in the buildings is awful."
Teachers appreciate the consistency the district has shown in calling early release days when it's hot, she said, and that the district is putting the health of students and teachers first.
Alternate plans
"When the schools are out, we get more kids," she said.
Although the library staff does not have extra plans for those unexpected free days, they are prepared with regular children's activities. The students are allowed to take part in all of the activities available in the children's department, including reading the books and playing with the puppets and blocks.
"Computers are also available for games and homework," Bishop said.
Depending on their age, students are able to visit the library alone.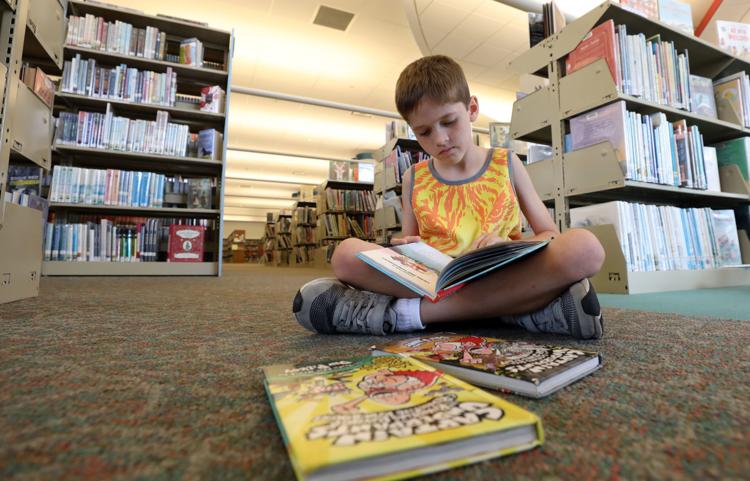 "Many can walk to the library," Bishop said. "Kids 7 or under need to have their parent or grownup."
Local parks may have a few children playing with their friends, but Danita Roseman, recreation supervisor at the Decatur Indoor Sports Center, said the kids are also found shooting hoops at the gym. Children are able to join the fun for a fee and after a parent or guardian signs a waiver.
"There is no programming, but we do have an open gym all afternoon," she said. "You see them coming in when they get out early." 
Children who are members of the Decatur Family YMCA are allowed to attend the Y's before- and after-school program. "Any time school's out, people can come to the Y," said Jacqui Hupp, YMCA youth development director.
Transportation from the public schools is provided by the YMCA, and charter schools provide their own rides to the Y.
The YMCA staff is prepared for early school dismissals with School Days Out program. The students are served lunches or snacks and are encouraged to do their homework or spend their time quietly. They can also take part in the educational activities, use the pool and participate in other Y activities.
Among those who spent Tuesday afternoon at the Decatur Public Library were Amanda Duckworth and her three children, and Cassie Mann and her four children. 
Both women work for the Decatur School District — Duckworth as a school counselor at Eisenhower High School and Mann as a first-grade teacher at Dennis School — and said they're appreciative of the advance warnings that families receive about early dismissals. "It helps the parents," Duckworth said.
Although she has to adjust her lesson plans, Mann said she doesn't mind doing the extra work so that the kids are safe. She knows what it's like for her own children to attend class in the buildings without air conditioning. 
"They come home sopping wet, gross and exhausted," said Mann. "I'm happy they aren't in that oven."
 At Central A&M, dismissal on heat days is at 1 p.m. and the reason for that, Superintendent DeAnn Heck said, is to make sure the kids get lunch before being sent home.
"Some students may be going home to an empty house without much money," she said. "For the kids on free and reduced (price) lunch, it makes it worthwhile to stay that extra time. It gets extremely hot in the buildings without air conditioning, and down the road we hope to change that. We're looking into it, but it takes a lot of money."
Central A&M would have to do electrical work as well as buy air conditioning equipment, she said, and funds haven't been available for such an expensive undertaking.
As a librarian in Moweaqua, Tiffany Wade said she and her husband, a police officer, are fortunate in that they are able to adjust their work schedules when their three children get out of school early at Central A&M. 
"You are dealing with the parents and their jobs. They have to find more daycare," she said. "Our jobs are flexible. Not everybody is like that."
Wade doesn't hear her children, ages 7, 11 and 13, complain when they get out early. Getting them to go outside and play, however, can become a battle. 
"I don't blame them," she said. "But we had to go through it, and we just suffered."