DECATUR — Brenda Salogga's brother, Randy Richter, was a proponent of environmentalism.
"He was the smartest guy I knew," said Salogga, a teacher at Lutheran School Association.
Richter died in 2016 and left her some money, which she and her husband, David, used to buy land at the corner of Mound and Greenswitch roads, not far from the school. Besides the grassy portion, the land includes a farm field, which was initially the reason for buying the ground, she said.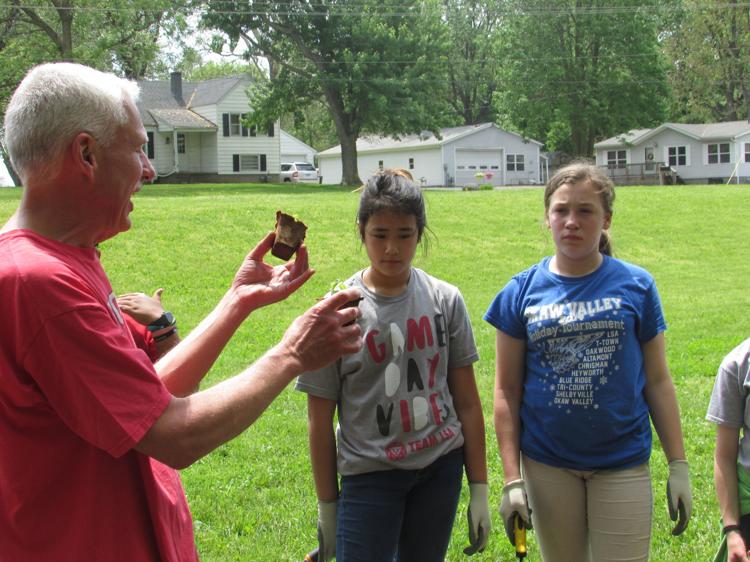 Salogga wanted to offer the grassy space to students for a project that would benefit nature as a tribute to her brother.
"(My brother) was all about the environment," she said. "We bought this back in December, and this (area) was just going to get mowed, so I went to (Joel) Witt (principal of the kindergarten through eighth grade), and after that it just kind of snowballed."
Over the last few weeks, the fifth and sixth grades have researched pollinators and plants and they created presentations for their science classes.
"We have different topics, what attracts pollinators, multiple things, what pollinators are," said Angela McCoy, a fifth-grader.
The high school's agriculture class offered the younger students some seeds they had started, and the school also bought some plants. The idea is to have something different every year, as long as the plants produce flowers that would attract and sustain pollinators such as bees and butterflies.
Richter planted a lot of trees in his lifetime, Salogga said. He left brush piles undisturbed to give animals a place to hide.
You have free articles remaining.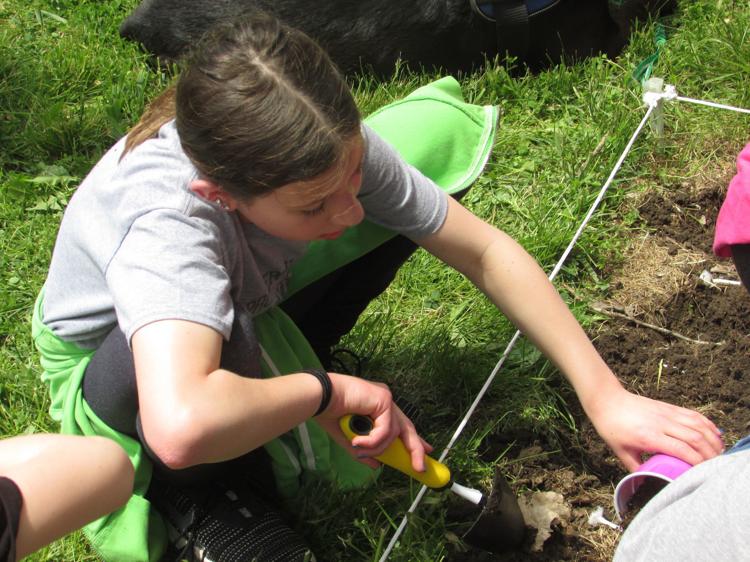 The plots are just a few feet from the banks of the creek that runs through the Saloggas' land, which is convenient for watering the plants.
Al Bardeleben, another teacher at the school, is a keen amateur gardener. He taught the kids how to effectively transplant the seedlings into the ground and how to work the ground before transplanting to give the little shoots the best chance of surviving.
"Stir it up like a cake," he told students.
"I do like to garden," Bardeleben said, laughing. "We plan to maintain, weed, and water if we have to."
Pastors Don and Lisa Sutton of New Creation Community Church, which is adjacent to the land, gave permission for LSA to use the church parking lot for loading and unloading students. Lisa Sutton has offered them raspberry plant starts, too.
As the project takes hold, other LSA staff have suggested a vegetable garden to benefit Northeast Community Fund's food pantry, growing flowers in the school's greenhouse to sell and starting a garden near the school playground to teach the youngest students how to care for plants.
LSA has been raising chickens and selling the eggs since a new agriculture class began in fall 2016 and already has a greenhouse on campus. The K-12 school is going all out with hands-on agriculture experiences.
"It's been an exciting few months, and we are looking forward to seeing what the next few years bring," Salogga said.