DECATUR – Chrissi Guarnieri thought she wanted to study interior design, and went to Virginia Polytechnic Institute with that in mind.
"I realized when I had kids that I just loved working with children," said Guarnieri of Monticello, now a student at Millikin University in the PACE program and mom to three children, ages 10, 9 and almost 8. "They say you never work a day in your life if you're doing what you love, so when we moved to Illinois, I decided I just had to do it."
Guarnieri is entering a field that is hungry for new talent. Increased funding for early-childhood education in the new state budget means that school districts have more jobs to fill, but not enough qualified candidates to fill them, said Claudia Quigg, founder of Baby TALK and a member of the early childhood program faculty at Millikin University for 21 years.
"It's a degree that is in high demand and will only be higher demand," Quigg said.
Early childhood education is set to receive $50 million in additional funding, with the money up by $200 million since 2015, under the most recent state budget. 
"That $200 million overall increase proves that early childhood education is important and valued and recognized," said Christie Magoulias, director of the School of Education at Millikin. "If we can educate young children appropriately in the way they need to learn at a young age, it sets them up for success. This young age is exactly where we need teachers (and for students) to consider early childhood as a major so we can get really qualified people into these roles."
Guarnieri chose early childhood because the curriculum is play-based, and preschool, kindergarten and first grade is her favorite age group to teach.
"I like the idea that children learn from the environment they're in and get to pursue their own interests," she said.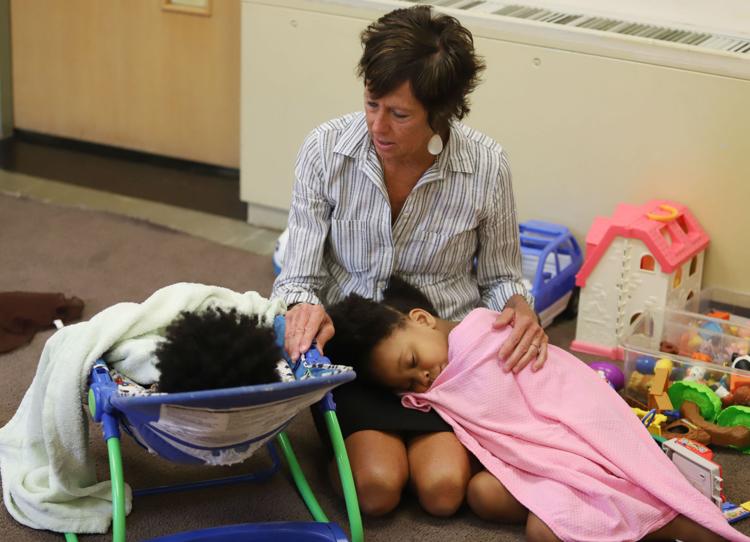 Some experts say that the thinking young children are doing in their first few years of life is more complex than what graduate-level university students are doing.
"Graduate students are processing information, but young children are actually creating the systems for processing information," Quigg said. 
Brain research is showing that the years up to age 3, particularly, are crucial in terms of development, said Associate Professor Georgette Page, also of Millikin. It's not only the amount that children learn in those years, it's actual pathways and brain formation that result from what they're learning.
Quigg said that more and more, a bachelor's degree is required to work in early childhood education, and that the good news is that salaries are also rising in response.
"(Early childhood teachers) used to be lucky to make minimum wage, and now the pre-K teacher makes the same as a high school biology teacher," Quigg said. "These positions are now recognized as professional educator positions."
Illinois law requires an early childhood teacher to have a degree in that field, and licenses educators to teach children birth to age 8.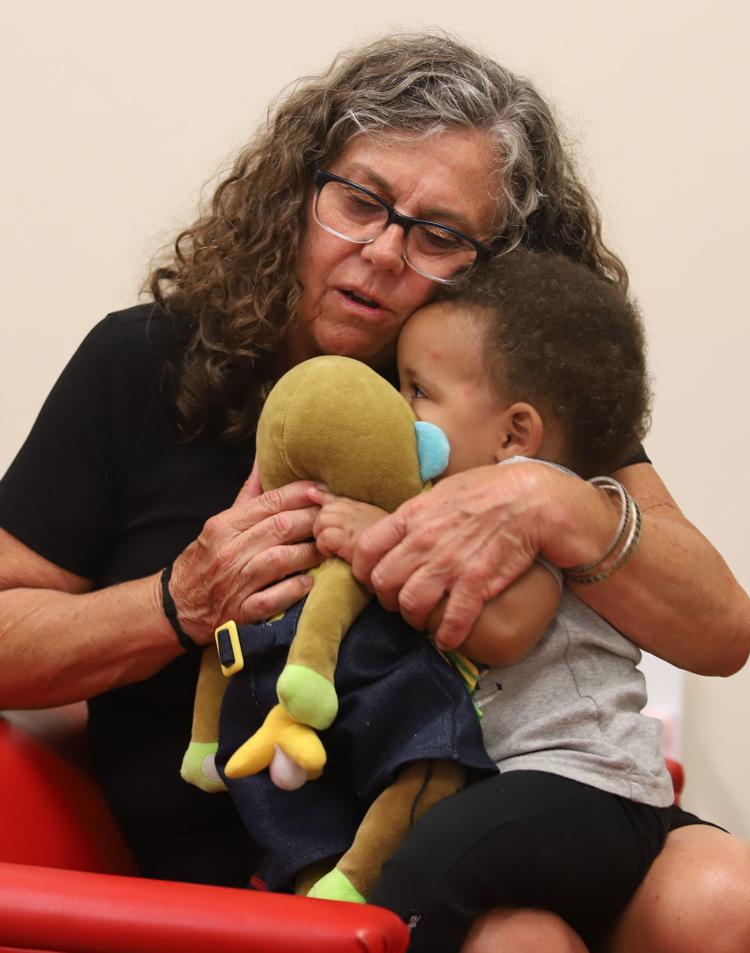 "In early childhood, the teacher is the primary budget item, and it's labor intensive because one teacher can't teach 100 children," Quigg said. "So any time there an increase, it's mostly about jobs. Already at Baby TALK Early Head Start we had an opportunity to expand a couple of years ago and had to turn it down because we couldn't find enough certified teachers."
A common misconception about early childhood education is that it's "babysitting," Page said, and another is that it's pushing kids into academics before they're ready. That isn't the case at all, she said.
"That (belief) is one of my biggest pet peeves," she said. "It's tapping into their interests and developmental stage so we take them individually, culturally and developmentally. In early childhood, we stress best practices and we introduce many different approaches."
Millikin students in the early childhood education program graduate with a variety of certifications, including a letter of approval in early childhood special education and English as a second language. They can take an additional internship for certification as a developmental therapist, and are certified to teach birth through second grade.
Parents are sometimes reluctant when their son or daughter wants to major in education, especially in early childhood education, due to budget issues in the state and unease about job security, Magoulias said.
"We can point to this (funding increase) and say, 'Our state understands the value and importance of working with young children and families to help them progress to where they need to be to be successful,'" she said.