MOUNT ZION — The gym at Mount Zion Grade School was filled recently with second-graders jumping rope "for people with special hearts," as 7-year-old Paige Tolly described it.
The school was among those across Central Illinois and the country participating in Jump Rope for Heart, a campaign sponsored by the American Heart Association and the Society of Health and Physical Educators.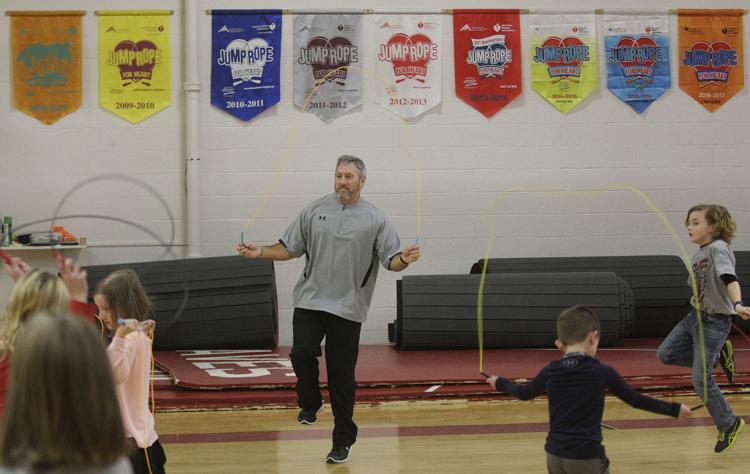 The goals are twofold: raising money for the association and teaching children about heart-healthy lifestyles that include exercise, healthy food and avoiding alcohol, drugs and tobacco.
The events are held in February to coincide with American Heart Month. 
"We're learning to be healthy," said Mason Niesman, 8, who said he sometimes jumps rope at home on his own.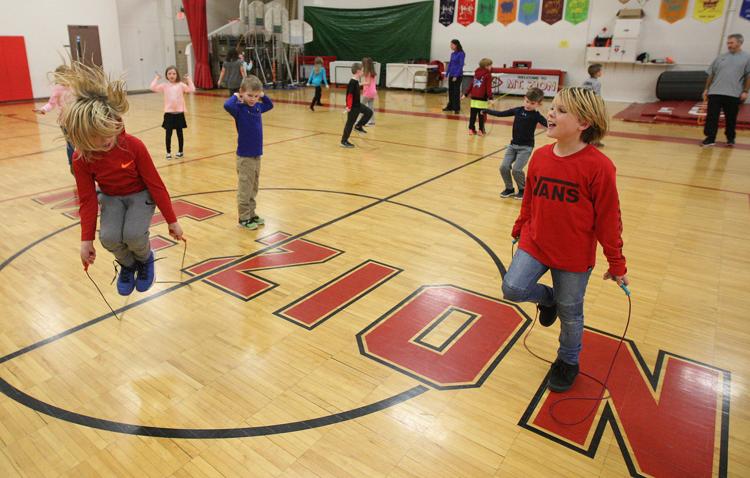 Mount Zion schools were taking part in the events for 17th year, said physical education teacher Greg Blakey. Last year, the students raised $17,600, and the school received $600 in gift certificates for new PE equipment. Blakey said they were able to buy scooters, basketballs, more jump ropes and other equipment.
Argenta-Oreana Elementary School also participates in Jump Rope for Heart, and this year's event was Feb. 9, said physical education teacher Gwyn Jones. Kids have been jumping rope in PE class since early January to get ready.
"My students have been jumping rope during their PE time and collecting donations since the kickoff," Jones said.
While this year's event on Jan. 29 wasn't dedicated to a specific person, several of the students in Mount Zion schools have personal experience with "special hearts," whether it's a grandparent or a classmate. The cause is personal for Blakey, too: In 2010, his wife had open-heart surgery.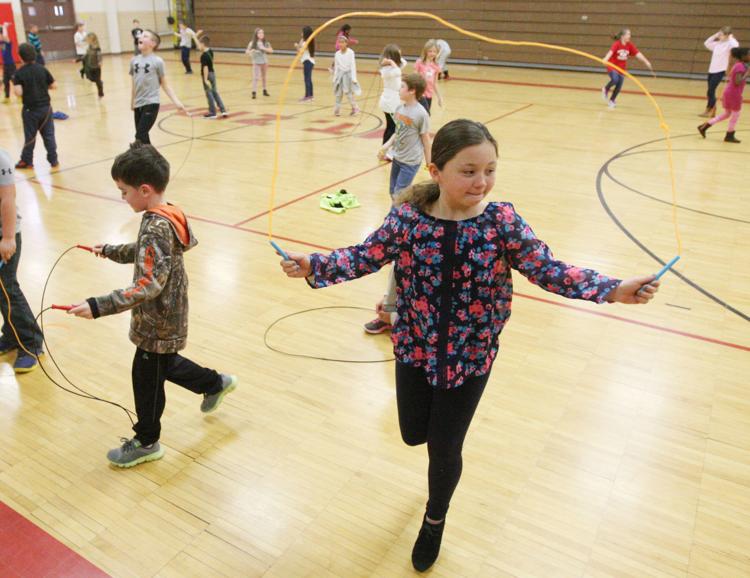 Blakey said the American Heart Association provides teachers with lots of material on jump rope games and activities, which he uses, but he also makes up some of the activities.
"Freeze!" he called out and every child stopped what they were doing. Blakey demonstrated how to jump rope by turning the rope backwards and most of the kids, some more ably than others, jumped like that until he called, "Freeze!" again and gave them a different exercise.
Paige said she has her own jump rope at home but seldom uses it there.
"It's unusual for me to jump rope at home," she said. "I usually only do it at school." Part of the reason for that, she said, is the rope at home is actual rope, lightweight and more difficult to jump with than the flexible rubber ropes at school.
Kids can follow the "Simple Seven," lifestyle choices that help ensure good health, like being active every day and keeping a healthy weight.
Blakey spends every PE class for two weeks on jump rope activities and, judging by the children's flushed faces, they were getting a good workout on this day.
Erickson_Reed 1.29.18.jpg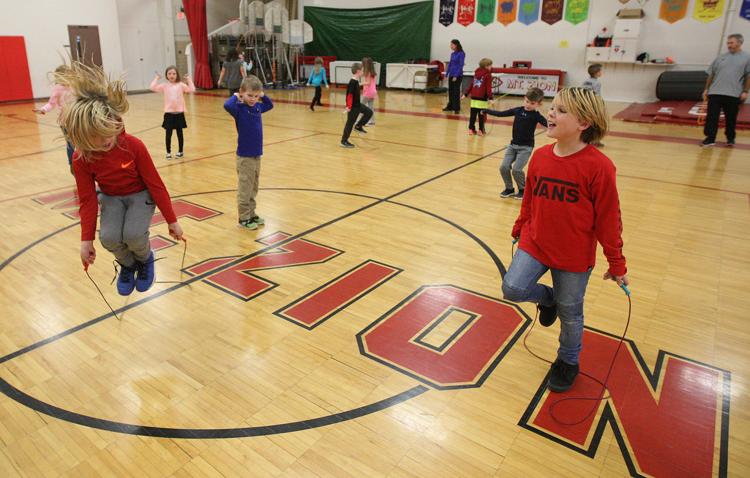 Roundcount_Travis 1.29.18.jpg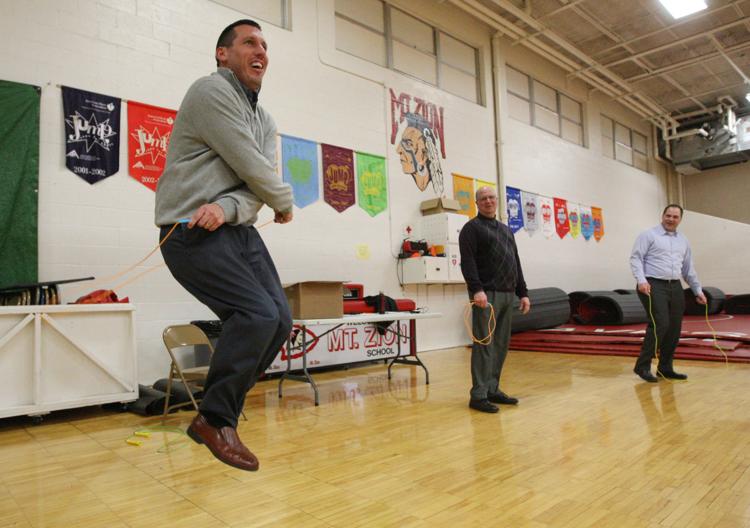 Blakey_Greg 1.29.18.jpg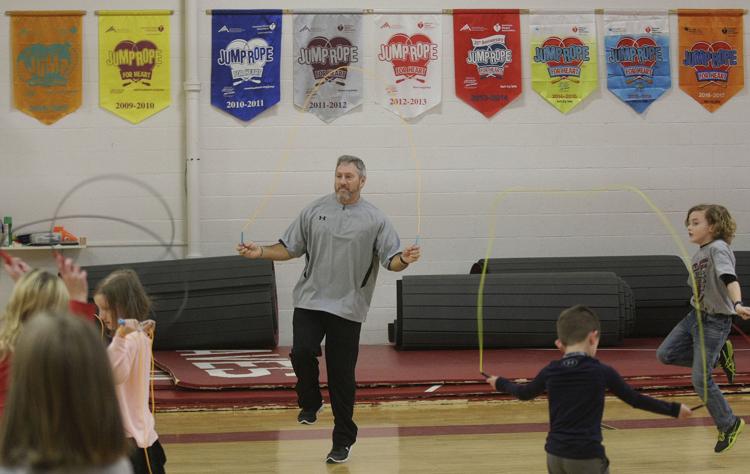 Bolyard_Izzabella 1.29.18.jpg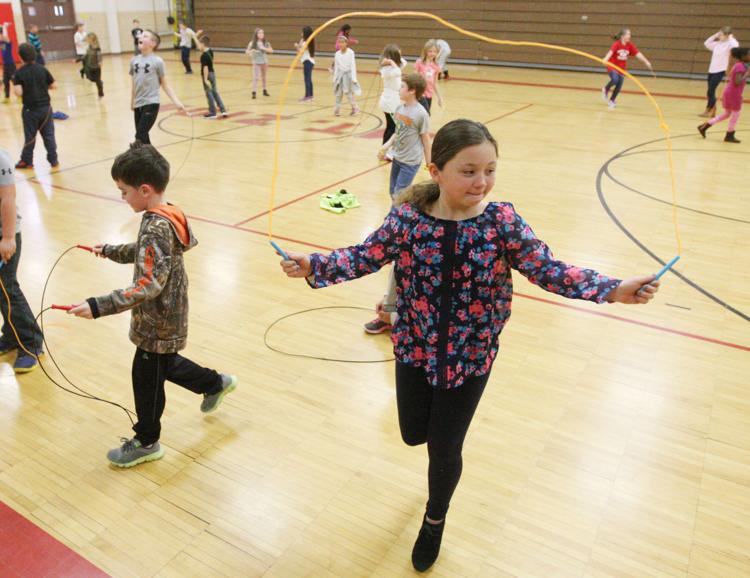 MTZGS Jump Rope for Heart 1 1.29.18.jpg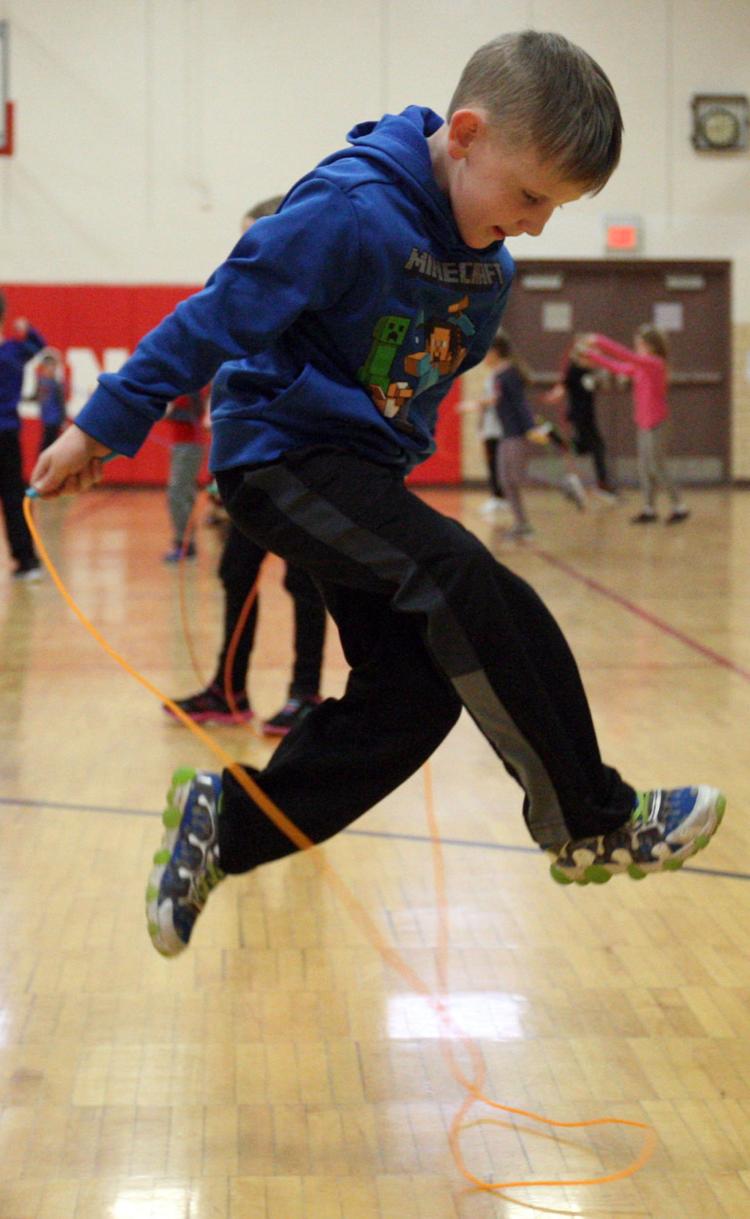 MTZGS Jump Rope for Heart 2 1.29.18.jpg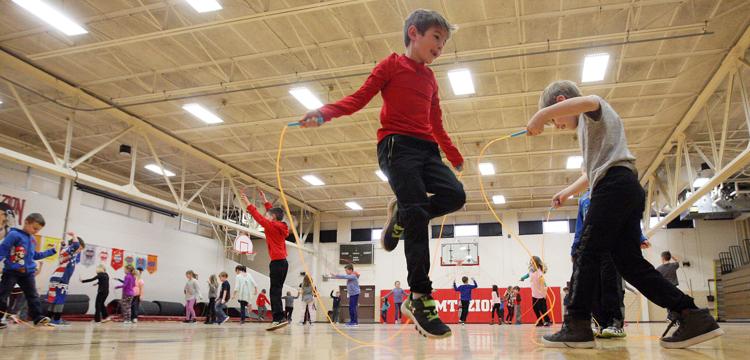 MTZGS Jump Rope for Heart 3 1.29.18.jpg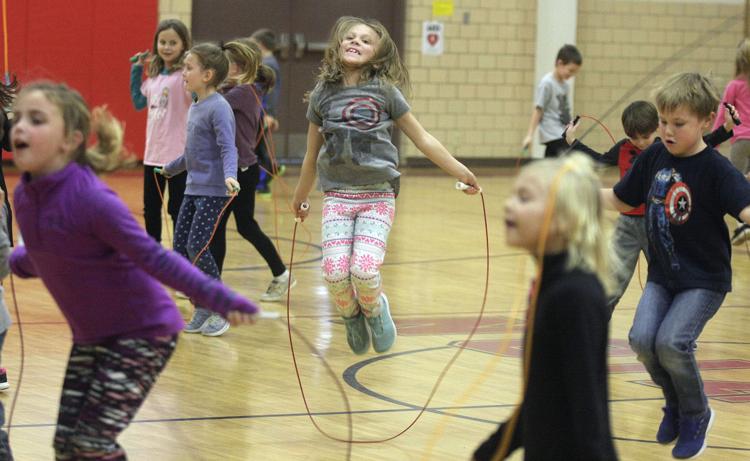 MTZGS Jump Rope for Heart 4 1.29.18.jpg
MTZGS Jump Rope for Heart 5 1.29.18.jpg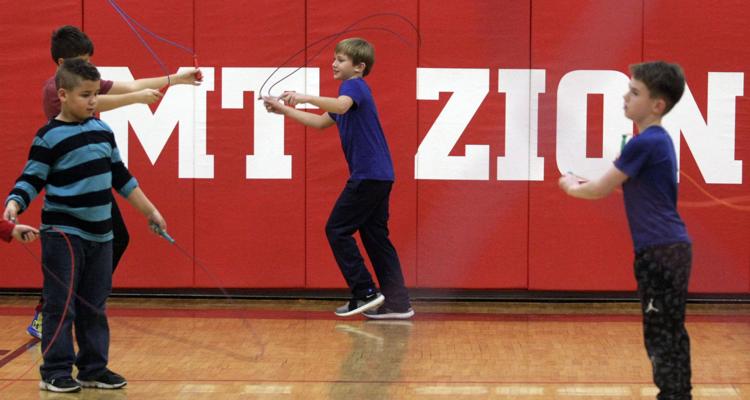 MTZGS Jump Rope for Heart 6 1.29.18.jpg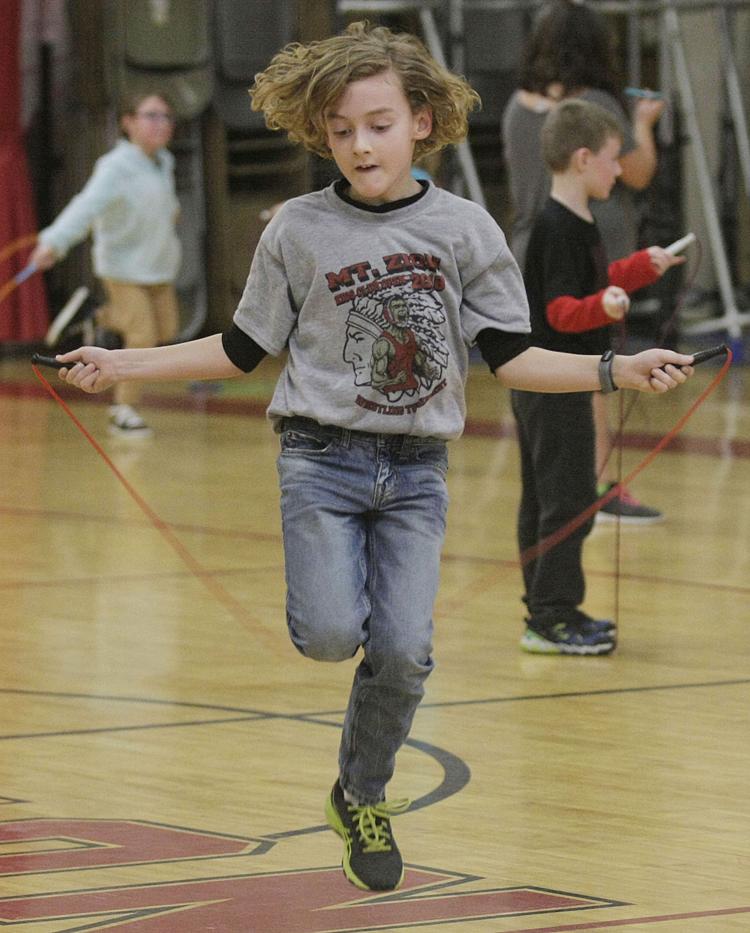 MTZGS Jump Rope for Heart 7 1.29.18.jpg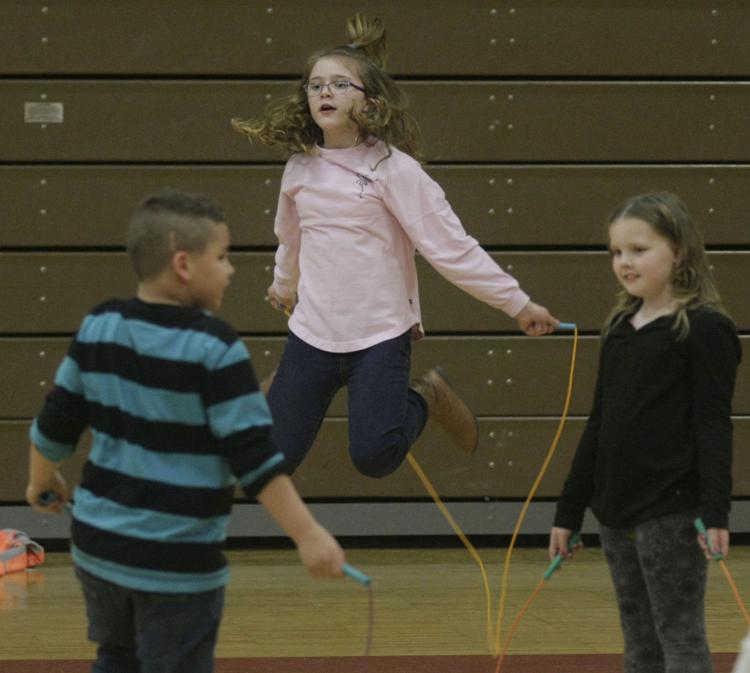 MTZGS Jump Rope for Heart 8 1.29.18.jpg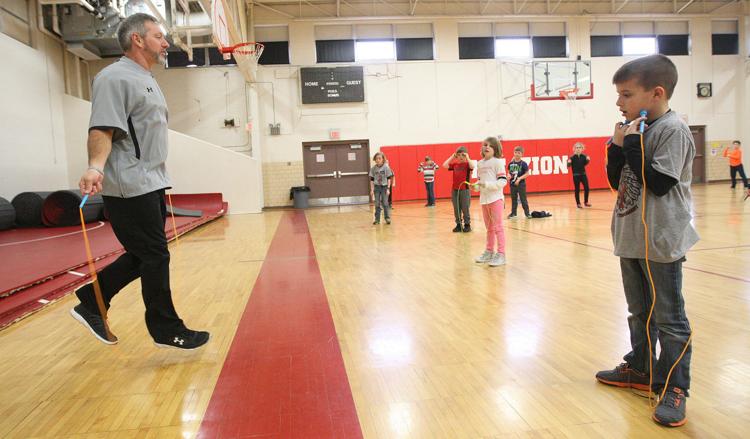 MTZGS Jump Rope for Heart 9 1.29.18.jpg