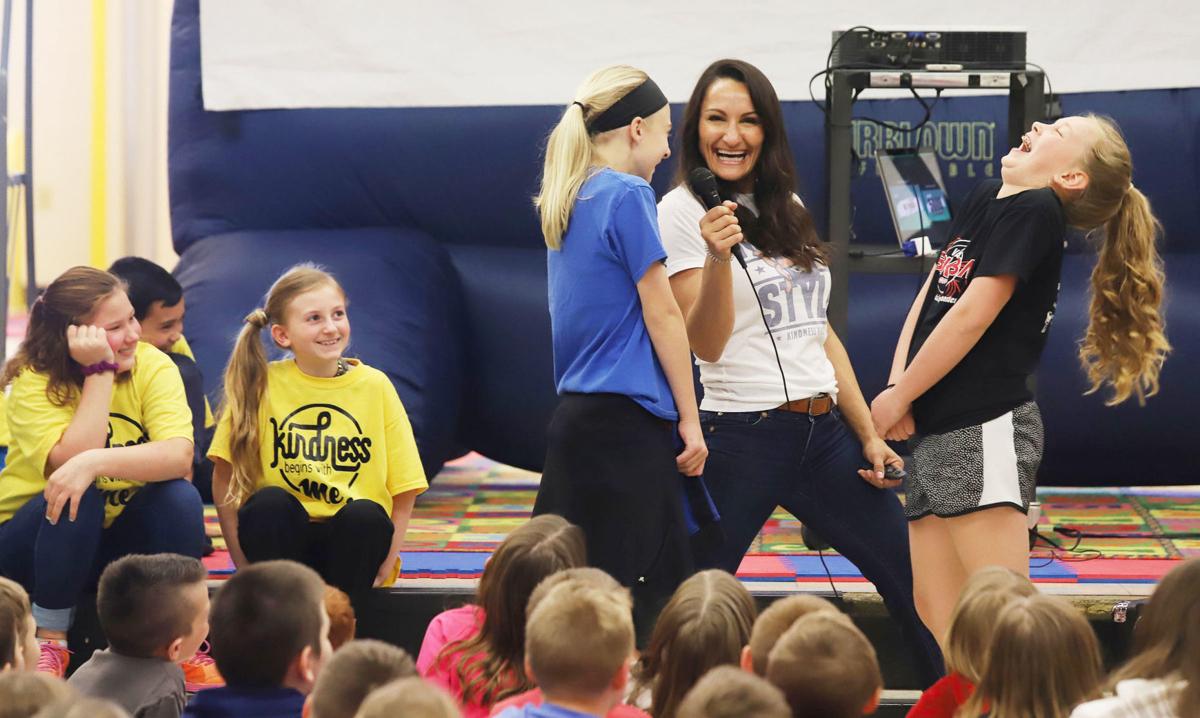 WARRENSBURG — Warrensburg-Latham Elementary School students are now certified "kindness ninjas," spreading the word about good deeds in school and beyond, including a 15-day challenge.
Kelley Perotti, a martial arts master and Think Kindness ambassador, visited the school Friday morning to share her experiences with how kindness from others changed her day, hour and life as a whole.
Think Kindness is a Nevada-based nonprofit organization with a mission to "inspire measurable acts of kindness in schools and communities around the world."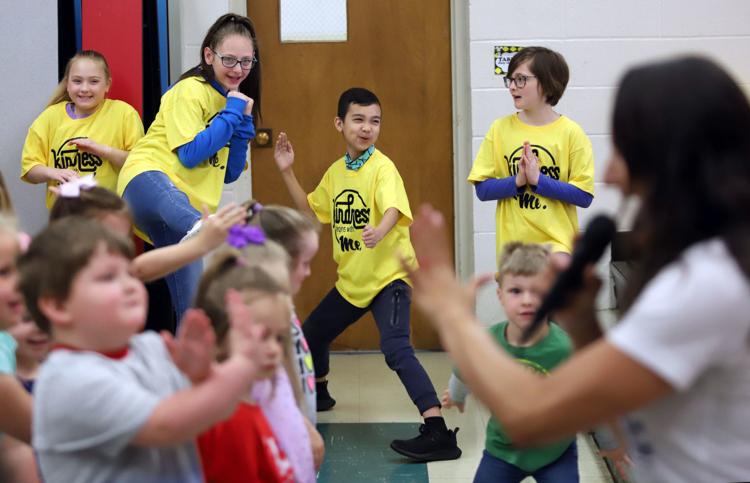 Perotti said she has traveled around the United States spreading the word of encouragement to students to be kind to not just others but also themselves. Just this year, she has visited schools in New York, New Jersey, Pennsylvania, Iowa, Michigan, California, Nevada and now Illinois.
When sharing kindness around the country, the most important part to Perotti is to focus on the positives.
"Before, people were talking about anti-bullying," She said. "But I think when you use that word, then that's what (students are) thinking about. I think focusing on kindness kind of changes the vibe in the school and it becomes contagious."
Principal Laura Anderson said the theme and motto for the school year is spreading kindness, and the administration was lucky enough to find Think Kindness for an assembly, she said. This was one of two yearly assemblies funded by the Parent-Teacher Association, Anderson said.
Kindness ambassadors at the school are fourth-grade students who are part of an enrichment class, she said.
"If people don't smile, then no one is happy in the world," said Eva Kelley, one of the ambassadors. She said that without happiness, there is no kindness.
The 15-day challenge assigned to all the students was to complete at least 5,000 acts of kindness. Each act will be documented in their kindness journal, and a chain link will be made representing that kindness act. Each grade will have differently colored chains as part of a friendly competition.
Perotti said she joined Think Kindness to encourage students to be nice to one another and themselves, because kindness from fellow classmates changed the course of her life.
She told the cafeteria full of students it all started when she was their age. Perotti attended eight different schools while growing up and said always being the new kid made her nervous.
"Do you know what the worst part about being the new kid at school is?" Perotti asked the students. "Lunch." She recalled how every time she moved to a new school, the first day was the worst because no one would sit by her at lunch. This happened every time, until she moved to a school in Virginia.
"It was completely different," Perotti said. She walked into the school and saw people laughing, high-fiving each other and waving to her. Three students ran up to her, already knew her name and asked her to sit with them at lunch. The quad immediately clicked as friends.
This finally made Perotti excited to go to school. The kindness from these students was "amazing," she said.
On day two of school, her three new friends asked her to go to a martial arts class with them. She said she was hesitant at first, but ultimately went and loved it.
"In that moment, I took my first martial arts class in fourth grade, and do I still do martial arts today? I do, Perotti said.
She is now a fifth-degree black belt in martial arts, a second-degree black belt in Brazilian Jujitsu and the reigning world champion in Brazilian jiu-jitsu for her division.
The term "kindness ninja" was coined by a former martial arts instructor who told her to write her teacher a note, sign it "kindness ninja" and sneakily put it on her desk. Once Perotti saw the look on her teacher's face, she said it made her ecstatic.
Perotti told the assembly, "You guys don't really realize, you have the power to change somebody's hour, somebody's day, but you can also change the course of their life, just by being kind."
Perotti_Kelley 4.26.19.jpg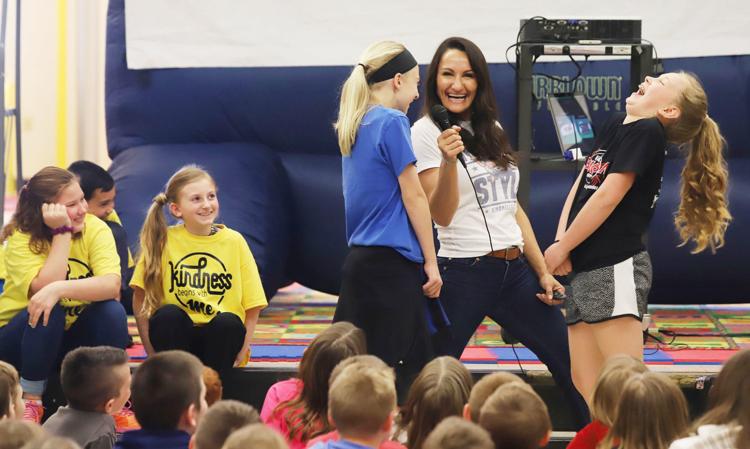 Hale_Annicah 4.26.19.jpg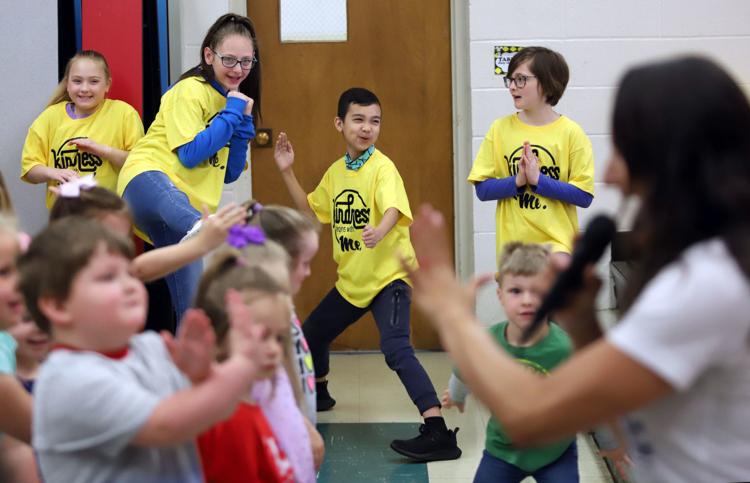 Think Kindness 1 4.26.19.jpg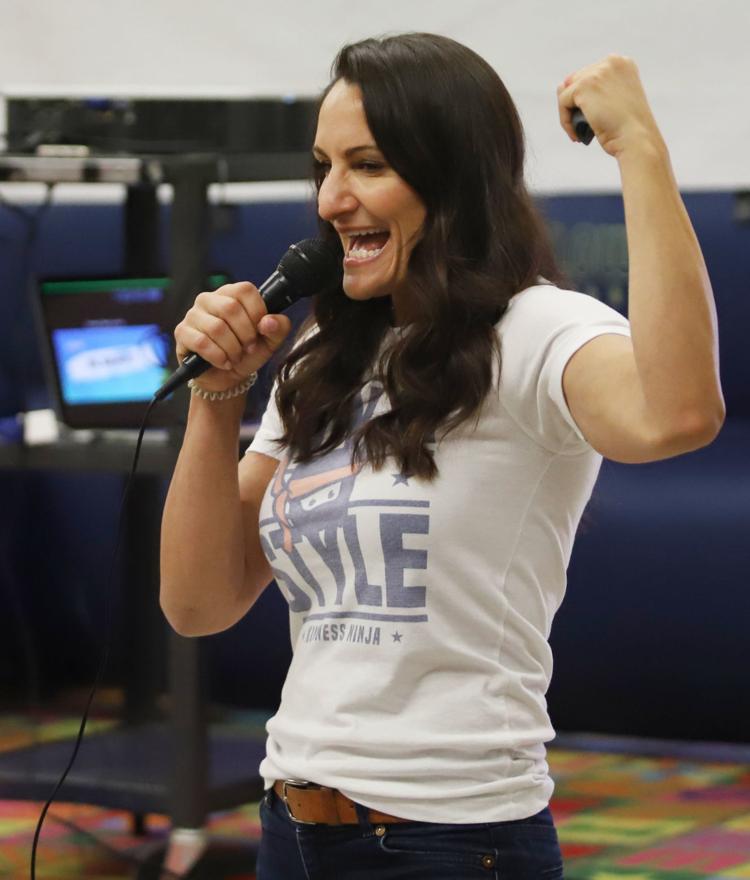 Think Kindness 2 4.26.19.jpg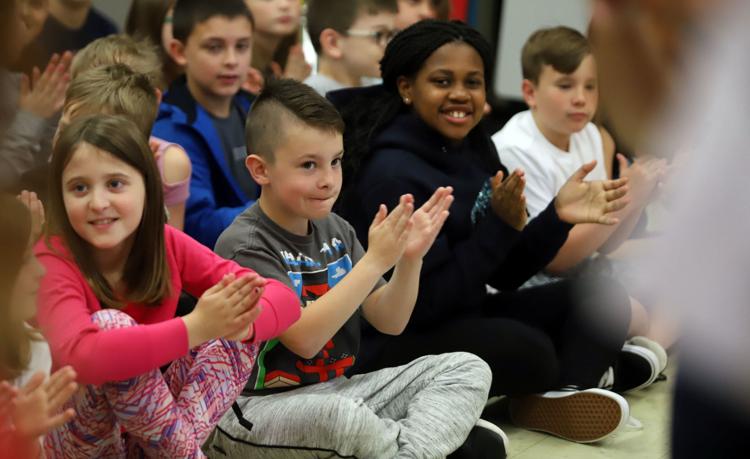 Think Kindness 3 4.26.19.jpg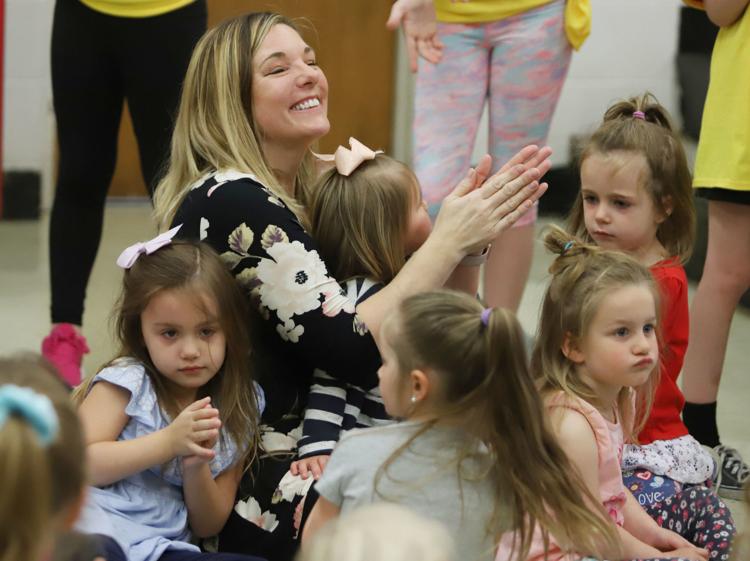 Think Kindness 4 4.26.19.jpg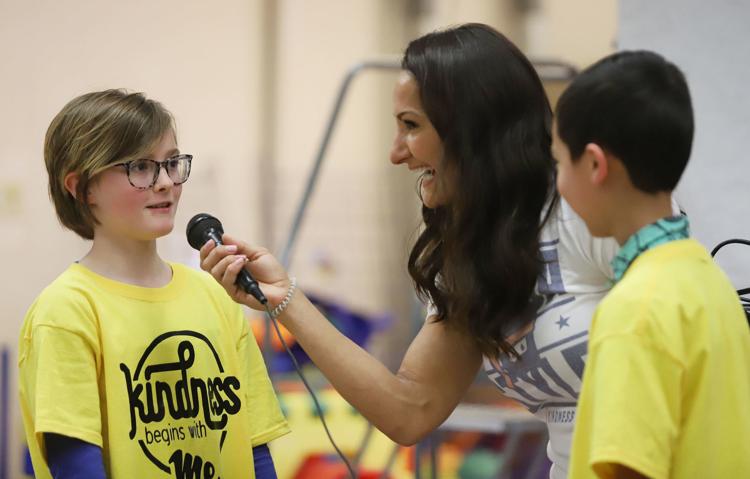 Think Kindness 5 4.26.19.jpg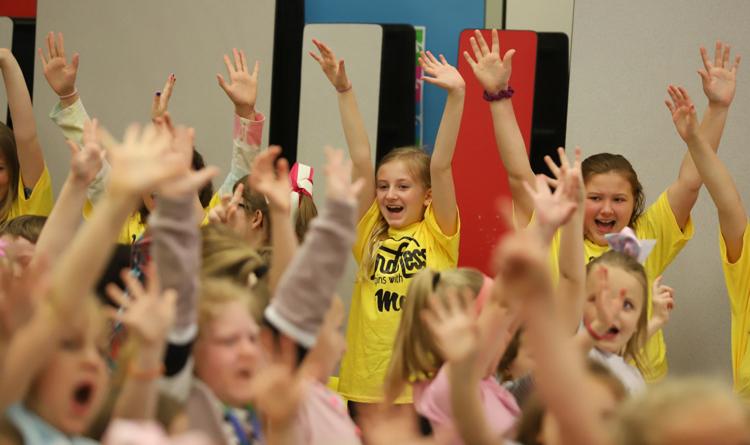 Think Kindness 6 4.26.19.jpg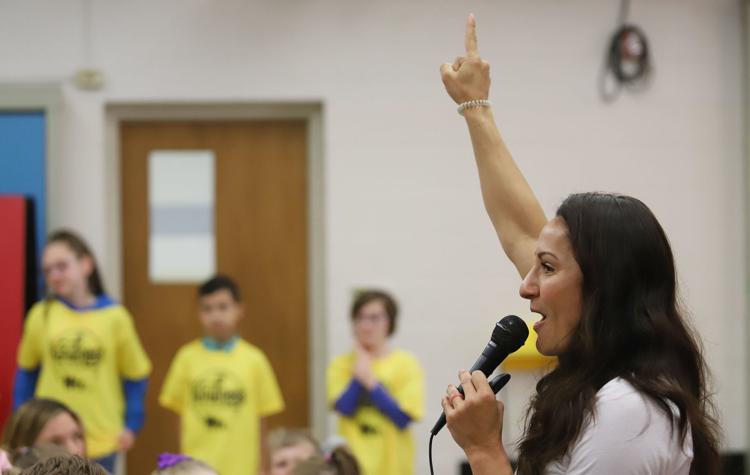 Think Kindness 7 4.26.19.jpg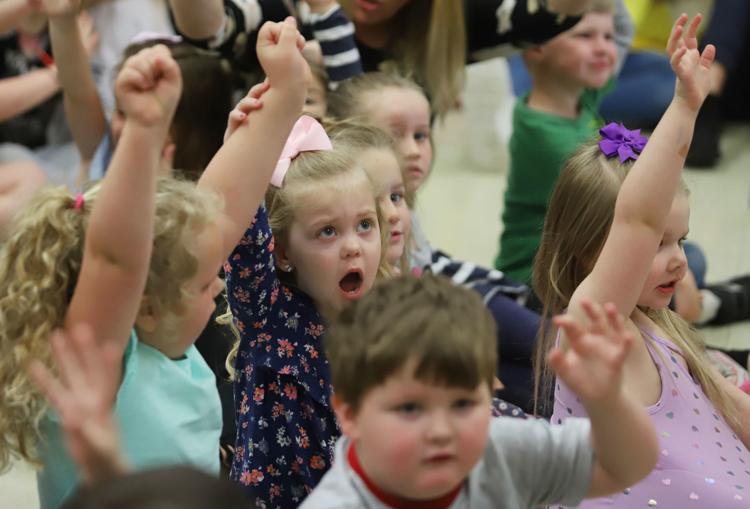 Think Kindness 8 4.26.19.jpg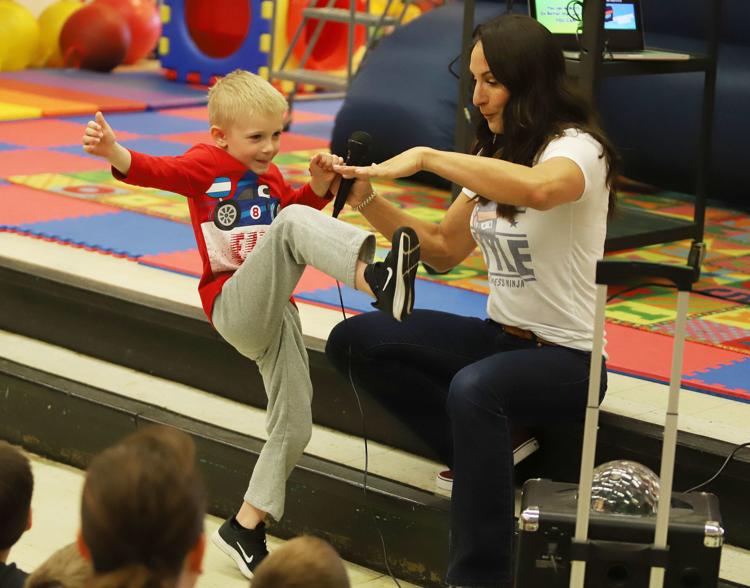 Think Kindness 9 4.26.19.jpg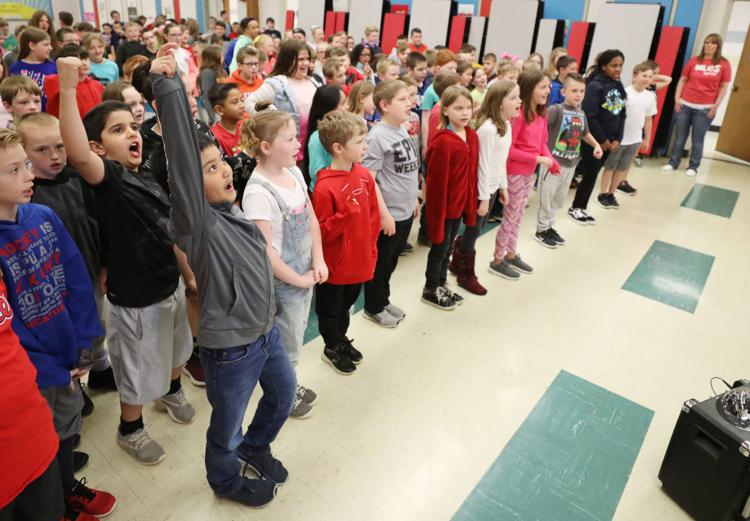 Think Kindness 10 4.26.19.jpg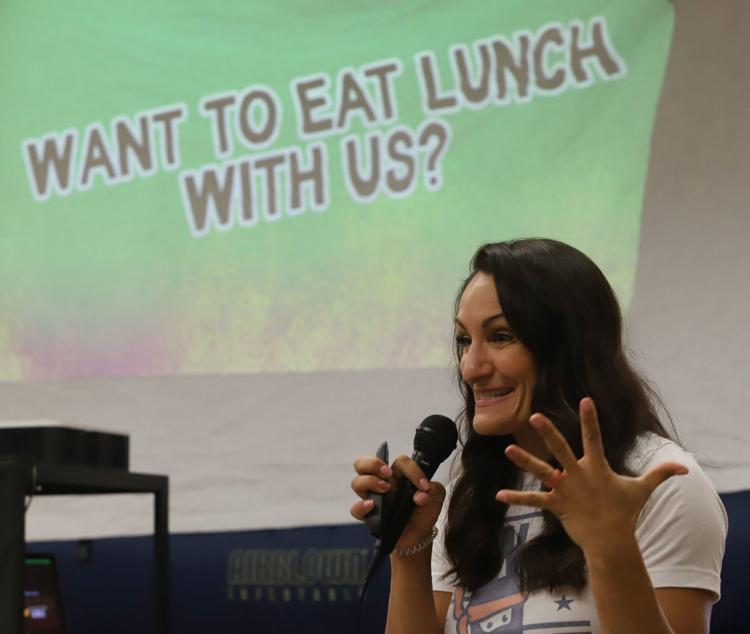 Think Kindness 11 4.26.19.jpg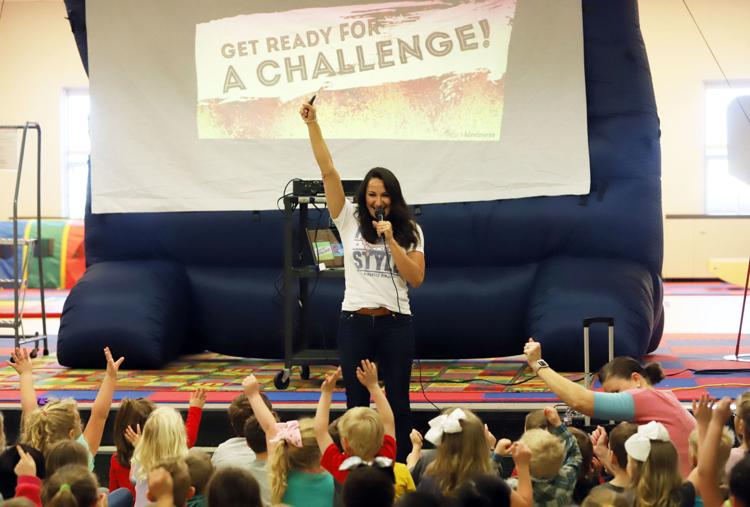 Think Kindness 12 4.26.19.jpg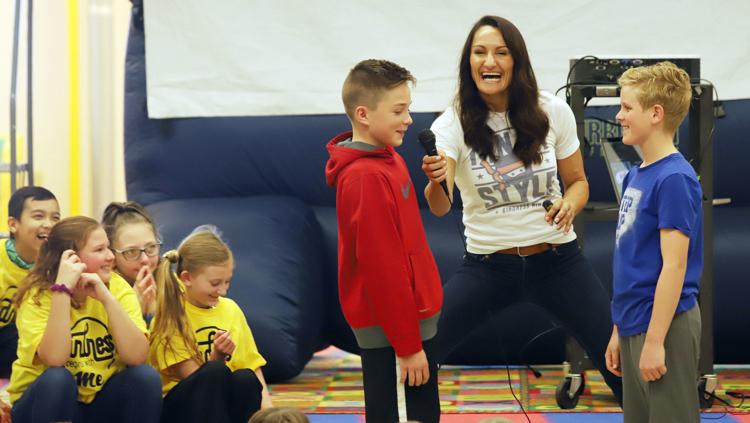 Think Kindness 13 4.26.19.jpg
Think Kindness 14 4.26.19.jpg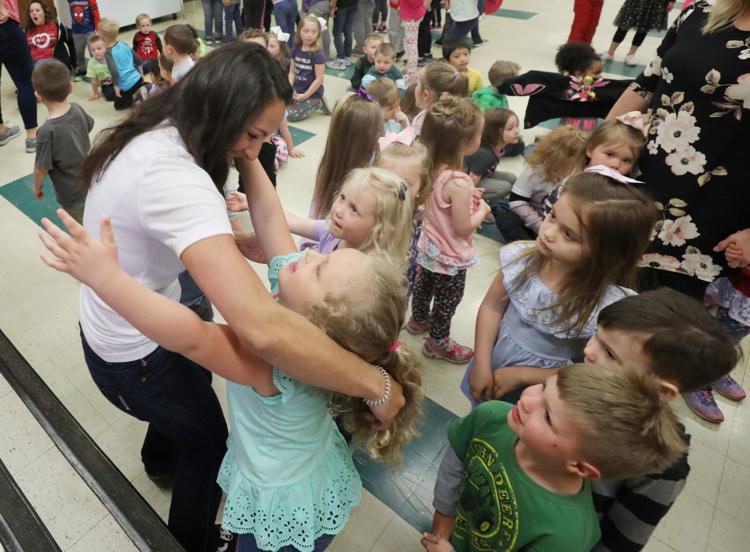 Contact Kennedy Nolen at (217) 421-6985. Follow her on Twitter: @KNolenWrites
Be the first to know
Get local news delivered to your inbox!