LINCOLN — History came alive at the Lincoln Heritage Museum on Friday as fifth-graders from Lincoln Elementary District 27 took on the roles of Civil War generals, soldiers, spies and Abraham Lincoln himself.
More than 150 students from Central, Northwest and Washington-Monroe elementary schools portrayed historical figures they chose themselves and researched during three sessions at the museum on the Lincoln College campus.
This was the fifth year that the Civil War History Walk took place.
Marsha Dallas, the district's curriculum coordinator, said, "This helps the students realize that these are real people involved in history."
"This gives students an opportunity to encounter history in a whole new way," she said.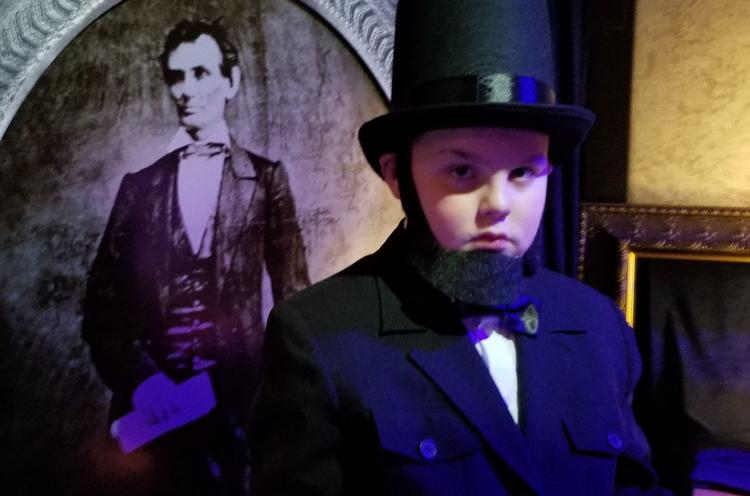 As the students prepare for their big day, Moseley said, "Mostly I remind them about how fun it is." But she also tells them: "First and foremost you have to be excited. If you're not excited, your visitor isn't going to be excited."
The students weren't the only ones who were excited on Friday — so were their teachers and the parents and grandparents who came to see them.
"The moment they put on the costume, they almost become the character," said Kate Ewing, a fifth-grade teacher at Washington-Monroe. She recalls the excitement of going to a cemetery walk with her parents and wanted her students to experience that.
Much to the delight of her students, she dressed up, too, wearing a dress with a hoop skirt that could have been straight out of "Gone With the Wind."
Ewing said the students not only learn about the Civil War and how to do research, they also gain skills in writing, public speaking and collaboration.
You have free articles remaining.
Ashlyn Durkee said she was excited, but also nervous, after deciding to portray Mary Todd Lincoln. She chose the 16th president's wife because "she was a strong woman. She did many things."
Caden Duncan decided to be Gen. William Tecumseh Sherman because he was interested in all the battles he was in and what they used.
Damian Shaffer, who portrayed photographer Matthew Brady, said it was a fun experience. 
Among the things Shaffer said he learned in researching Brady's life was that "he had to lose a lot of money to become famous."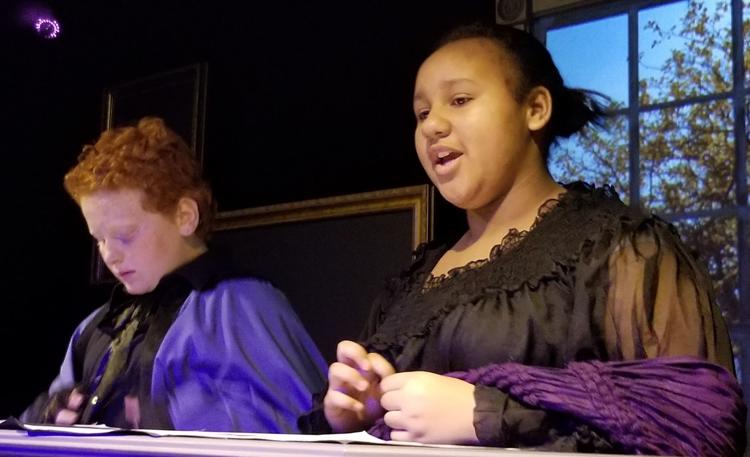 The students had dress rehearsals in front of third- and fourth-graders at their schools. The fifth-graders got to practice in front of an audience, and the younger students got to see what they can do in the next year or two.
Many are following in the footsteps of older brothers and sisters, including one girl portraying Gen. Robert E. Lee this year because her brother portrayed Lee and they still have the costume, said Dallas.
Moseley hopes the program will continue and she encourages other schools to try this approach.
"It makes it exciting for the kids to learn," she said.
One indication that the show will go on came from Dallas.
"Our teachers are starting to build wardrobes," she said.