DECATUR — Some foster children are taken from their homes with only the clothes on their backs.
"If we remove them from a meth house situation, for instance, they can't bring anything at all," said Holly Newbon, director of development for Webster-Cantrell Hall, which serves 165 children in foster care ranging in age from birth to 18.
That means leaving behind their home, the only family they know, their clothes, toys and favorite teddy bear, to be taken by strangers to the home of other strangers, sometimes in the middle of the night.
Foster parents receive a bag filled with basic necessities for the child, Newbon said: diapers for babies, a toothbrush, toiletries and so on. But those bags are often a plastic bag or a garbage bag, and foster children who move from home to home usually have nothing else to carry their possessions in, even if they have some clothes and toys of their own.
When Leslie Dunkak, who teaches sewing at MacArthur High School, heard of this some years ago, it touched her heart, and because she wants her students to learn to give back, making bags for those foster kids to carry their possessions in became a class project.
Her friend Angie Wetzel, who is the student health coordinator for Decatur public schools, has a son in the Peace Corps in Cameroon. Dunkak saw a photo of Tim Wetzel wearing clothes made of local fabric and told Wetzel how much she liked the colors.
"He got an opportunity to come home last year," Wetzel said. "He said, 'Mom, I can go to the marketplace and get fabric to bring home,' and we decided we'd do that and surprise the class if they'd pay it forward."
Dunkak was delighted to comply, and that fabric is being used to make the bags for the foster children. Much of it depicts African animals and symbols, and all of it is in bright and cheerful colors.
Wetzel visited Dunkak's class to talk to the students about Tim's work with the Peace Corps, which is assisting local tribes with new agricultural practices, and to show them photos. He's in his second year there.
"There are a lot of other places to be and things to do (in life)," Wetzel said. "We talked about the Peace Corps and explained what he did."
The fabric is called Pagne in Cameroon, and was purchased by one of Tim Wetzel's friends in the main market of Bamenda, Cameroon.
"My mom suggested that it would be fun to surprise Leslie for her last year of teaching with something cool," Tim Wetzel said by email. "So we decided Pagne because I had fallen in love with the colors and patterns of the fabric and so had my mom, via the photos of me that she had seen. But this was only half of it. The fabric was also a good gateway for us to tell the kids what its like to live here in Cameroon. This is why my mom, when she gave the fabric to the class, also gave a short presentation on what my life and the life of people in my specific village was like." 
The bags are simple in design, a square sewn up around the sides and hemmed on top, closed with a drawstring made of clothesline. Meraisha Carter, a senior at MacArthur, worked a piece of clothesline through the finished top of a bag before another student ironed the bag.
"It's always nice to help people," she said. "I never thought about it before, that foster kids don't have bags."
Most foster parents keep a stash of clothes and necessities in case a child comes to them with nothing of his or her own, Newbon said, and most also try to provide the kids with more than just necessities.
Having a bag of their own can help foster children feel a little more at home in a new place, Newbon said, and the bright colors of the bags, in addition to being handmade by other kids, will make a real difference.
This story has been updated.
MacArthur Sewing Class 4 4.13.18.jpg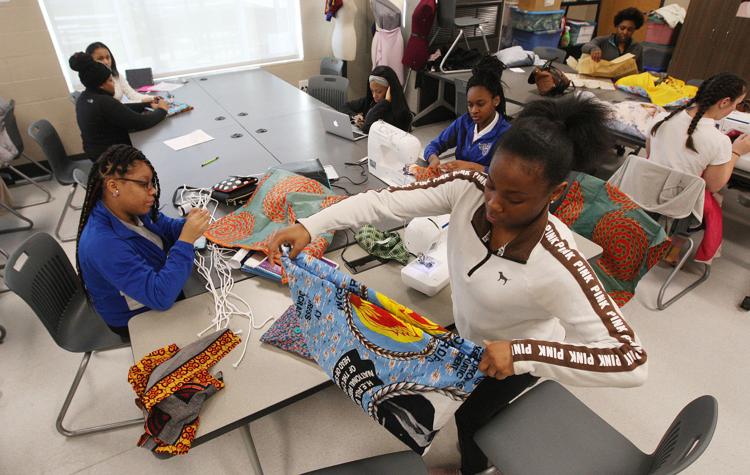 Taylor_Alaciah 4.12.18.jpg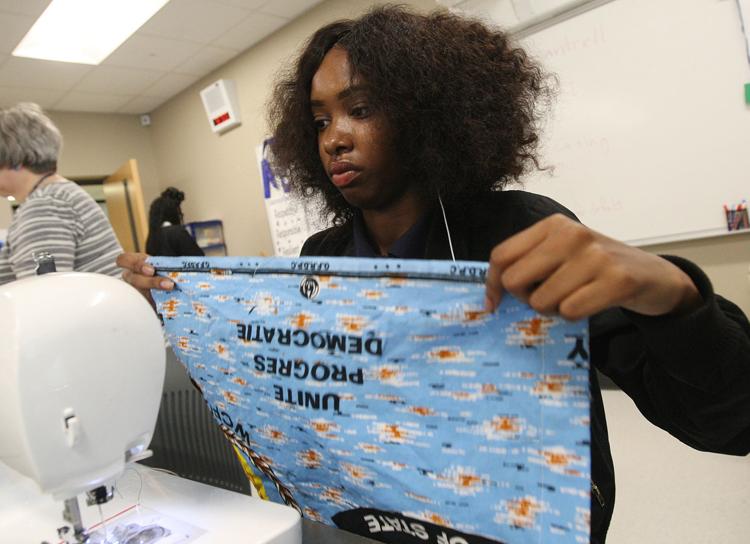 Maclin_Aniyah 4.12.18.jpg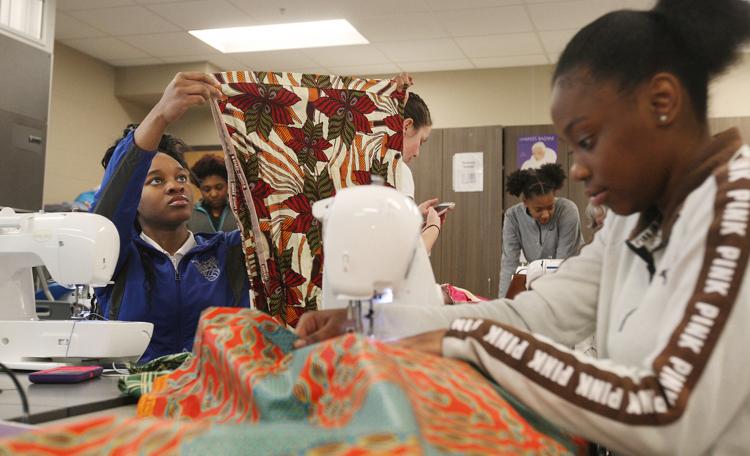 Aldhufri_Asma 4.12.18.jpg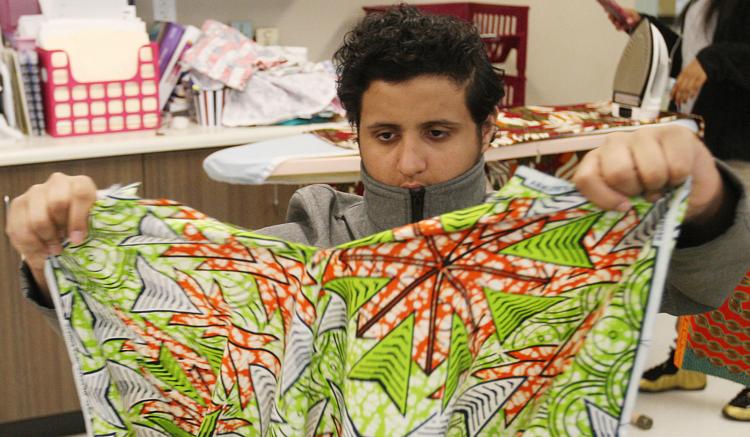 MacArthur Sewing Class 1 4.13.18.jpg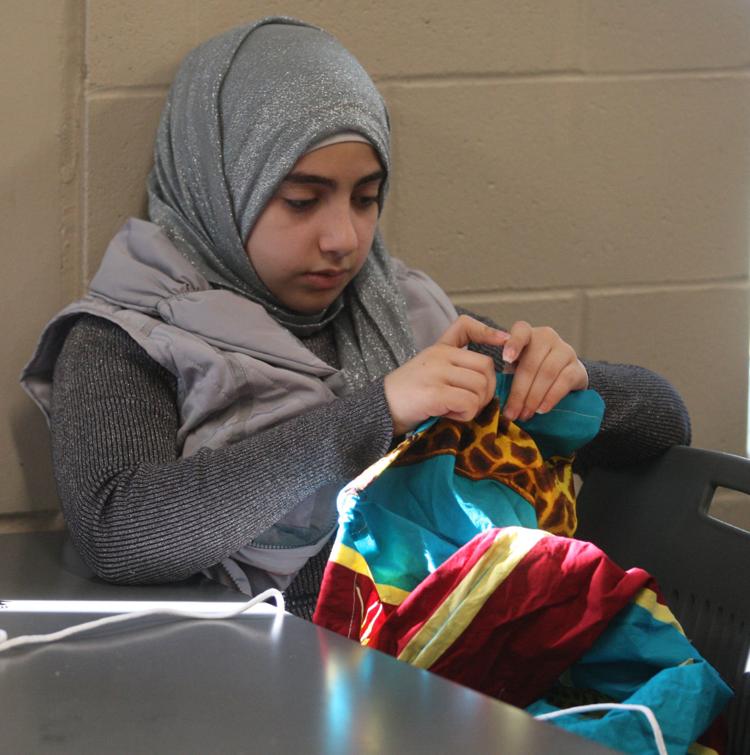 MacArthur Sewing Class 2 4.13.18.jpg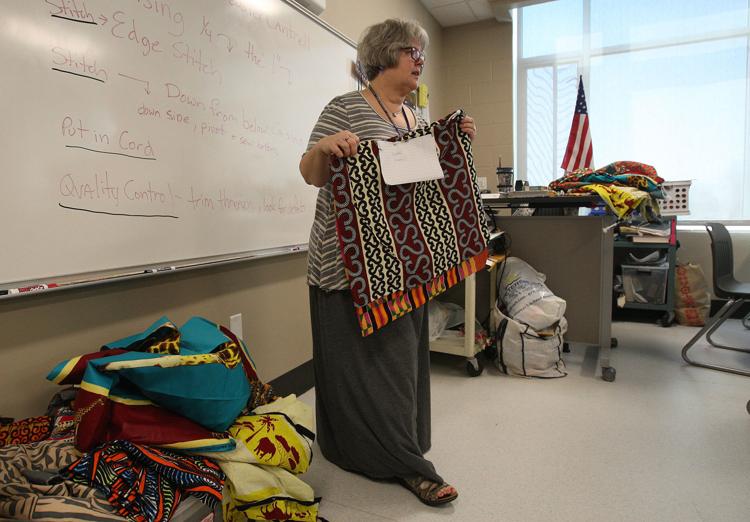 MacArthur Sewing Class 3 4.13.18.jpg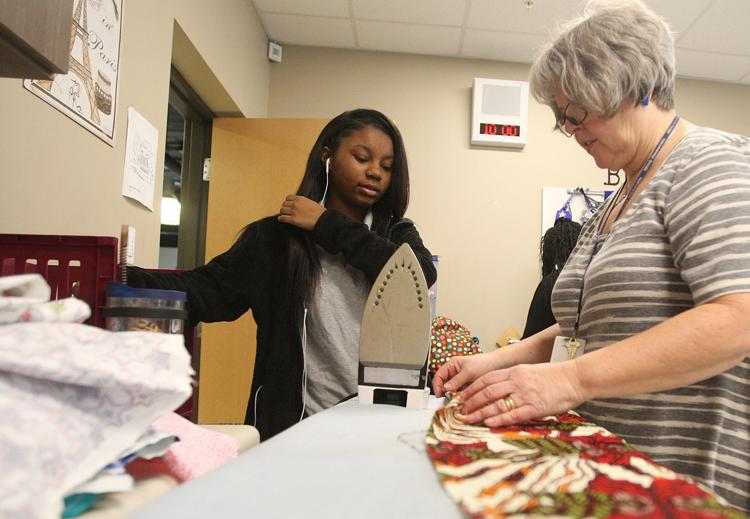 MacArthur Sewing Class 5 4.13.18.jpg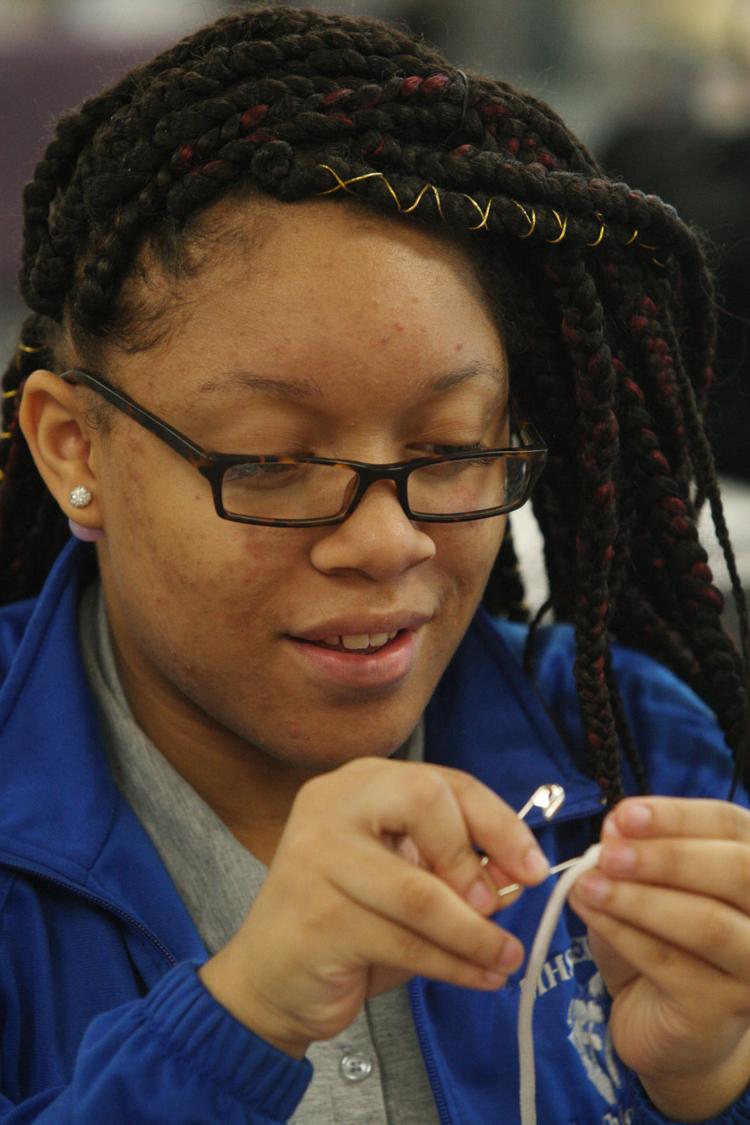 MacArthur Sewing Class 6 4.13.18.jpg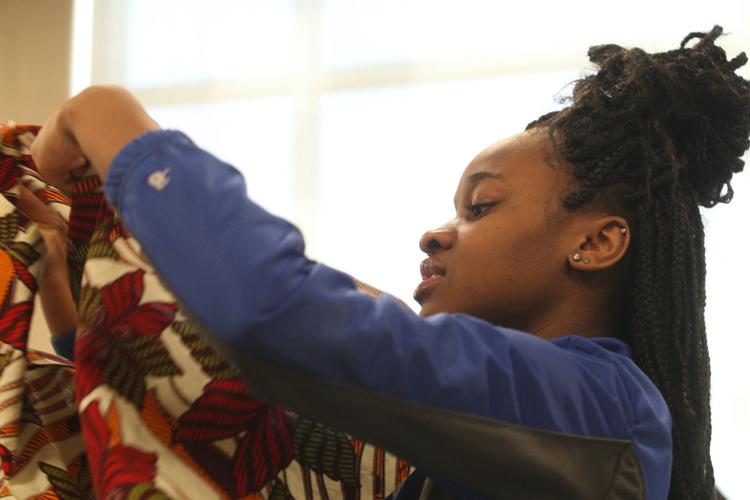 MacArthur Sewing Class 7 4.13.18.jpg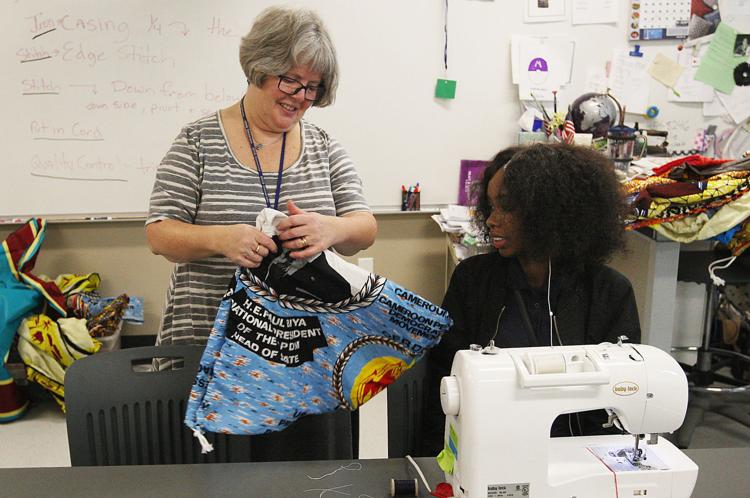 MacArthur Sewing Class 8 4.13.18.jpg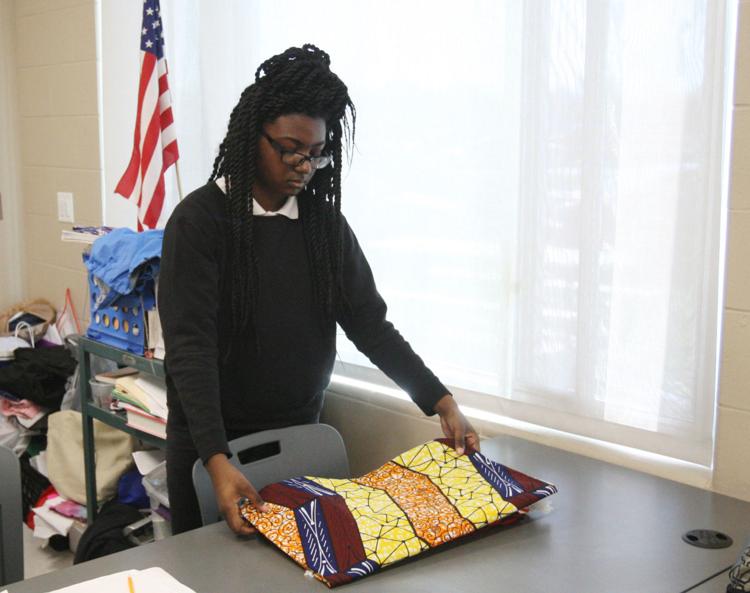 MacArthur Sewing Class 9 4.13.18.jpg