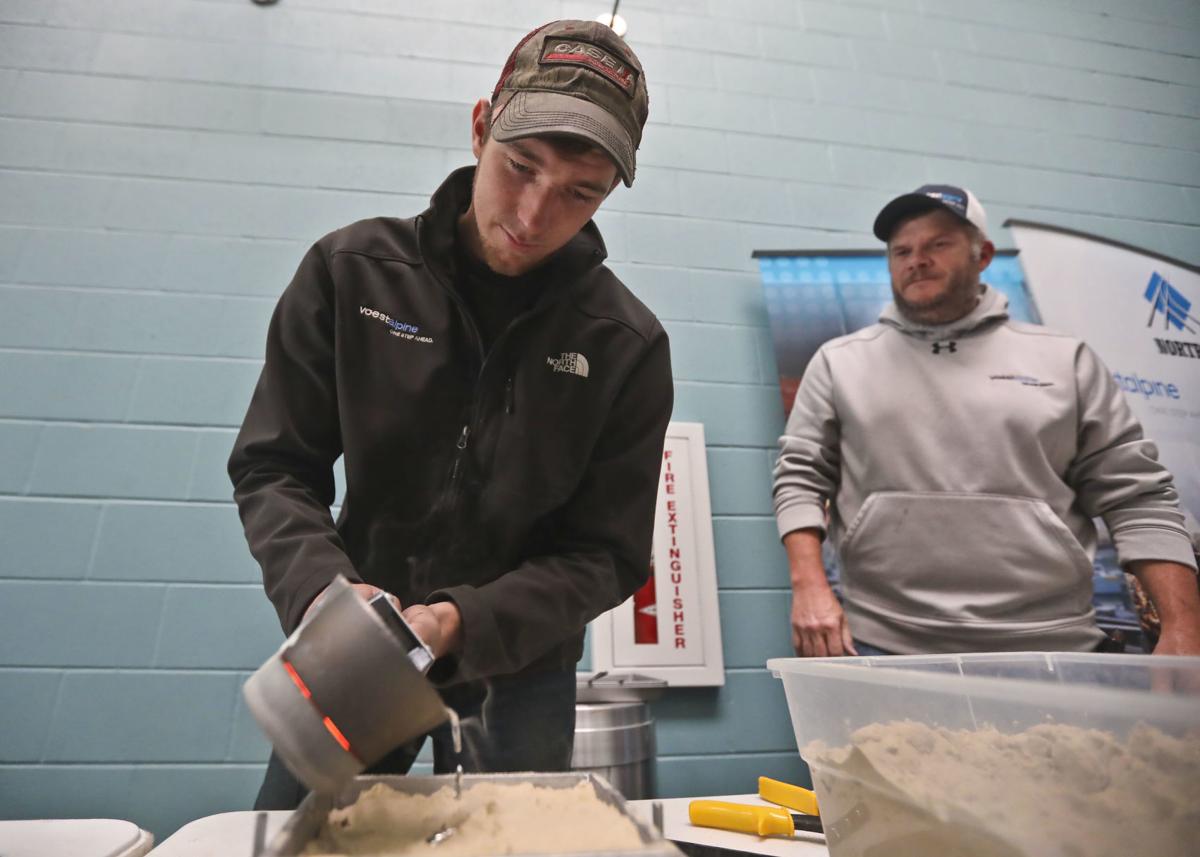 DECATUR — Richland Community College student Charles Moore, 57, spent Friday morning studying Macon County manufacturing businesses during Manufacturing Days at Richland Community College.
With family in the trades, he said he is interested in the process of making products. "You make something from nothing," he said. "It also provides a good opportunity to make a career or a good living."
This marks the fourth year students have been invited to attend Manufacturing Day. National Manufacturing Day is celebrated on the first Friday in October. 
"The point is to raise awareness," said Andrew Taylor, Economic Development Corp. economic development officer. "Not necessarily for a job fair, but to raise awareness in the minds of young people about the opportunities available to them in manufacturing. Many are not aware of how many different production companies there are in the area."
The expo allowed students an opportunity to meet business representatives and learn about the products. The event was sponsored by the Economic Development Corp. of Decatur-Macon County, Community Foundation of Macon County and Richland Community College.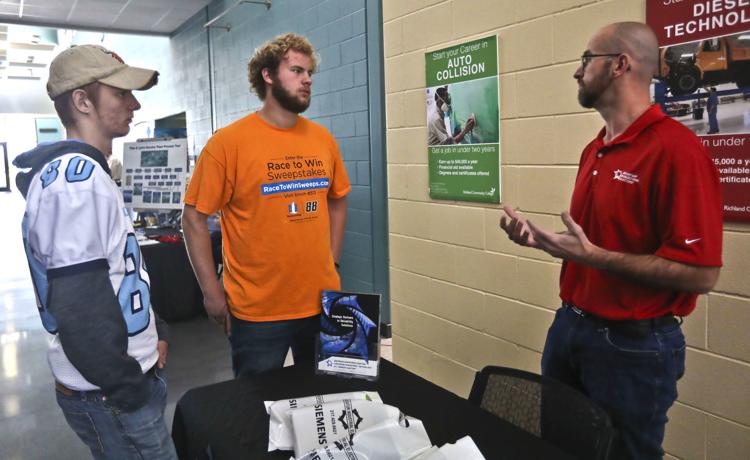 Participating businesses included Archer Daniels Midland, Caterpillar, T/CCI Manufacturing, Union Iron, Mason Manufacturing, Voestalpine Nortrak, Decatur Industrial Electric, SMART Local 218, Workforce Investment Solutions, Mueller Water Products, Tate & Lyle, O'Shea Builders, Align Product Systems, IBEW Local 146, and Akorn Pharmaceuticals.
According to Taylor, the average manufacturing employee in Decatur earns approximately $85,000 a year. "That's everybody from the boardroom to the guy sweeping up the floor," he said.
Voestalpine Nortrak General Manager Sean Betty said his company employs approximately 170 in its Decatur plant. "We are hoping to develop some of the next generation of potential manufacturing employees," he said.
You have free articles remaining.
To catch the students attention, Betty allowed them to work on a Foundry in a Box. The activity utilized smaller tools and equipment similar to those used in the casting process. "They get to make the mold themselves," he said. "They get to actually get their hands a little bit dirty."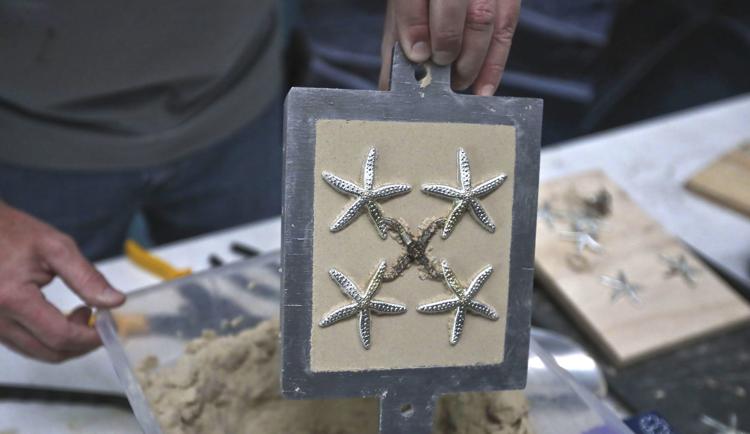 As the IBEW Local 146 Midwest Electrical Training Center training director, Jason Drake attended Manufacturing Day encouraging students to consider an apprenticeship. However, the discussion didn't begin with the type of work the employee would be doing. "I first ask, do they understand what the term apprenticeship means," he said.
Drake explained the process beginning with the first day in which the student will be paid while they are learning a skilled trade. "It's a job and an education at the same time," he said. "There's no tuition, so you're not going to have all that stupid student debt that a lot of people face."
The apprenticeship requires the purchase of books, boots and certain tools. After five years of school and work, the student will a skilled employee. "That is with all of the union construction trades," Drake said.
Drake explained how a high school graduate could earn $16 an hour during the apprenticeship right out of school. "That's where it clicks," he said. "You go from a high school kid to an adult with a career in a matter of a weekend."
However, Drake also explained the less attractive side to the jobs. Math is a requirement, including geometry, algebra and trigonometry. Construction careers also require manual labor. "A person can not be afraid of the cold or the heat, they can't be afraid of the snow or rain, can't be afraid of mud or heights," he said.
Although he has another year before graduation, Heartland Technical Academy and Meridian High School junior Kole Renfro has already begun asking businesses about a career now. "I got to find that right job that you can get when you're 16," he said.
Heartland Technical Academy instructor Josh Adams told his welding students the jobs are tough. "But there are a lot of opportunities," he said. "They are high in demand."
Moore will be graduating from Richland at the end of the semester. He plans to become a welder then open his own contracting business. After visiting with the company representatives, his interest was sparked to research local businesses as well. "There are a lot of great companies," he said.
Contact Donnette Beckett at (217) 421-6983. Follow her on Twitter: @donnettebHR