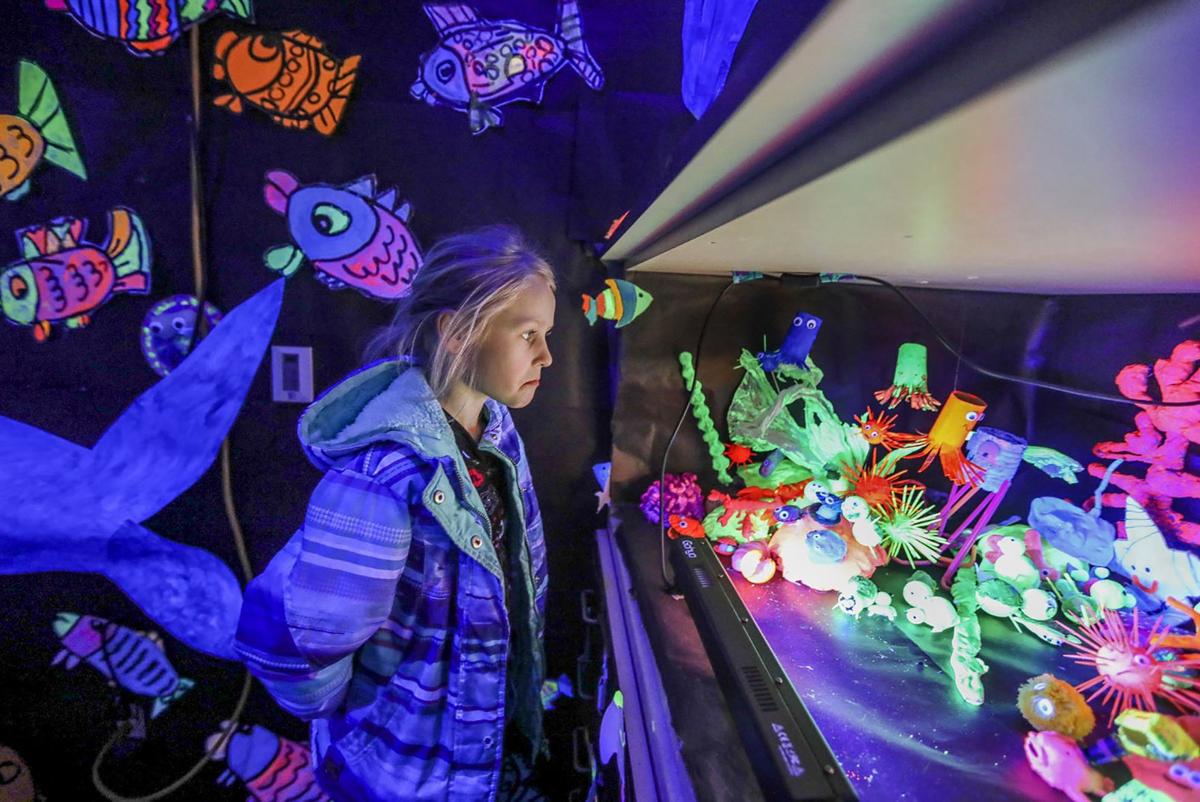 FORSYTH — Walking into the black light Glow Gallery at Maroa-Forsyth Grade School on Tuesday was like being under the sea.
The art on display, made with the combined efforts of all the students in grades K-5, depicted fish and coral and other sea creatures in all the colors of the rainbow, luminescent under the black lights. It was a highlight of the school's family reading night, with a line of families waiting their turn stretched all the way down the hall.
Art teacher Terri Doty came up with the idea with the help of an online teachers' forum and partially funded it with help from the Community Club, the school's parent group.
"They fundraise and the money goes back to students," said Jessica Patrick, intervention specialist at the school, who organized the family reading event.
This was the third year for the family reading event, always held the week of Valentine's Day. It is well-attended, Patrick said, with about 150 families attending to take part in activities that included s'mores and snacks, stations for practicing compound and sight words, tongue twisters, writing a story, and a book fair.
"We celebrate what we call 'Read to Love and Love to Read,'" Patrick said. "We read a lot of books that have to do with love and peace and diversity."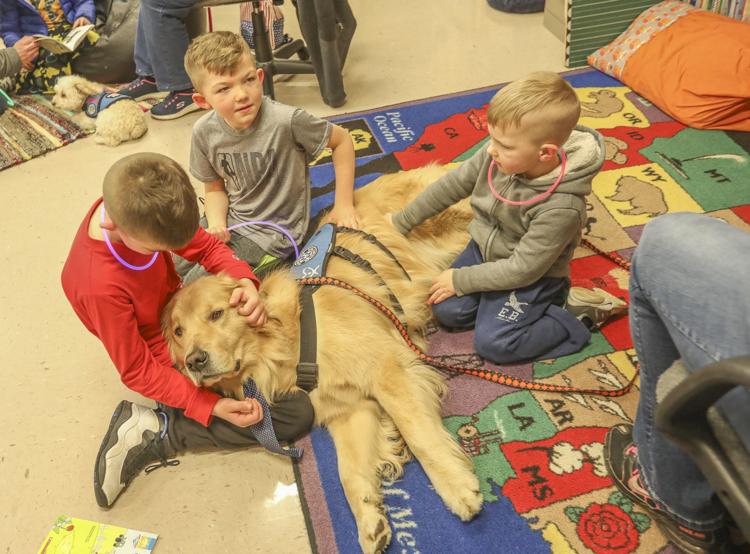 Until this year, art was taught by parent volunteers, and classes were only once a month, said Khadijah Abdul-Rahman, a fifth-grade student. Kids could only make small projects that could be finished in one class.
"We have it every week now," she said. "Now we have an actual teacher. Before we had a volunteer who was (a classmate's) mom. Now we can do projects that we can do in parts."
After every class, while they were working on the gallery, they'd turn off the lights to see how things looked under the black lights and make sure they had gotten their colors saturated enough, Khadijah said.
You have free articles remaining.
"But we didn't know how they'd look all together," she said. "I love it."
Throughout the school, tables were scattered with various activities families could do together, all based on reading. The Decatur Public Library's Really READiculous, which consists of Alissa Henkel and Susan Bishop performing children's books, gave a show in the gym, and PawPrints Ministries set up in a classroom where kids could read to the dogs.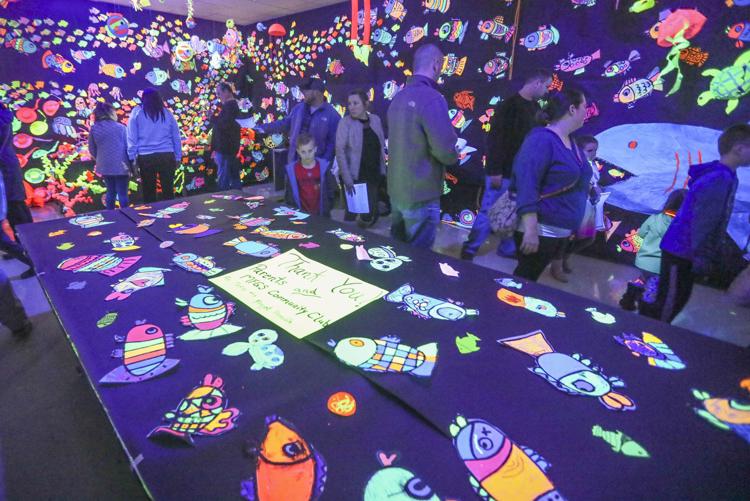 "Anything that encourages kids to read is a great idea," said Rebecca Crites, who brought Enzo to be read to. Enzo lay down and let kids pet him and rub his ears and read whatever they wanted to read.
Enzo was joined by fellow PawPrints dogs Alice, Remi, Padgett and Bellah and all had a steady stream of kids clutching books who wanted to sit down and spend time with the dogs. Remi was so relaxed that he put his head into a boy's lap and almost dozed off.
"We actually read a lot at home," Crites said. "Dogs aren't judgmental. They don't really care what the story is, which is really great because each kid has their own interests. Some are reading at different levels. All of those are just great ideas.
"They can be a calming influence, too, if kids are nervous about reading. Dogs never make fun of you if you don't know a word or you're a slower reader."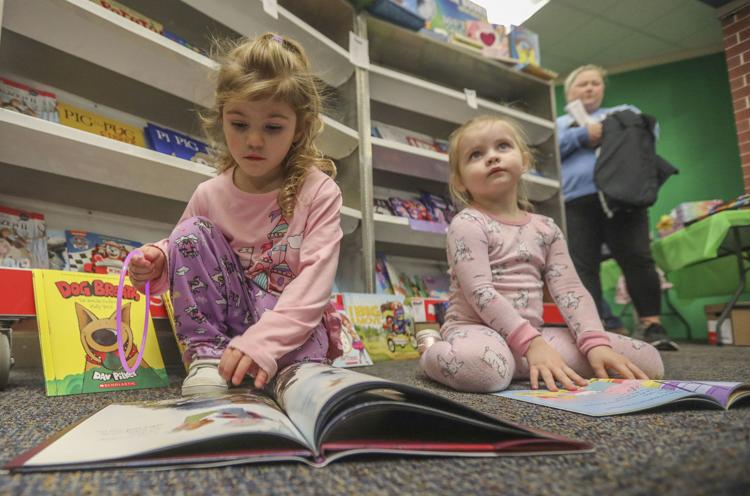 ______________________________________________________________
PHOTOS: PawPrint Ministries dogs 
PawPrint Ministries is a nonprofit with a mission of bringing registered therapy and comfort dogs wherever they are needed throughout Central Illinois. 
Contact Valerie Wells at (217) 421-7982. Follow her on Twitter: @modgirlreporter