MAROA — When BLDD Architects was a new business, the high school in Maroa was one of its first projects.
Now celebrating 90 years and many, many school projects later, the firm is helping the Maroa-Forsyth district take a look at options for updating that building, which currently serves as the district's middle school.
"They would like the community to help them build a plan, much like Decatur did with the high schools," said Sam Johnson of BLDD, who was also involved with the Decatur project. In 2009, the Decatur School District began a series of meetings to form a High School Task Force to create a plan to update MacArthur and Eisenhower high schools, which culminated in extensive remodeling of both.
Maroa-Forsyth High School was built in 2004 and the elementary building in 2009, so both are still fairly new as school buildings go, Johnson said, while the middle school was built in 1930, with additions in the 1950s, '60s and '70s, and served as the district's high school and middle school.
The building meets the state's health/life/safety requirements, said Superintendent John Ahlemeyer, but its age affects the district's ability to keep up with education requirements and technology.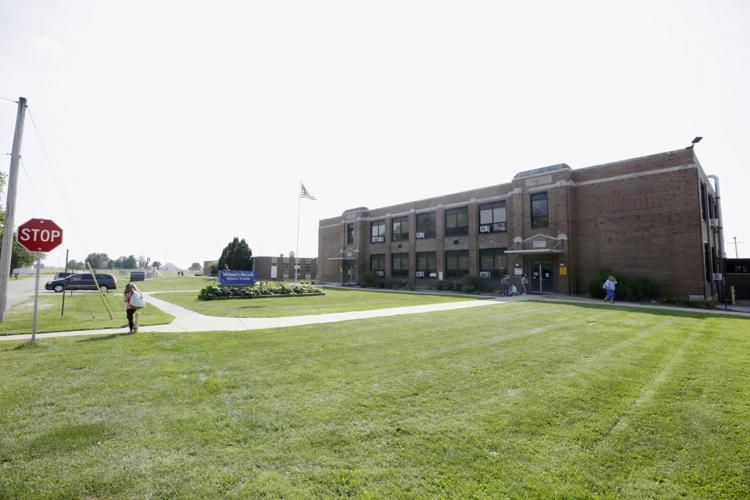 "A year ago, we put together a strategic planning team, 36 people, and the team analyzed all kinds of data, including a community survey," Ahlemeyer said. "It became loud and clear the community wanted us to address the building's age, and we needed to study what to do with the building."
At this point, every option is on the table, Ahlemeyer said, from doing nothing, to building a new middle school, and all points in between. Through a series of three meetings on Sept. 29, Oct. 23 and Nov. 13, the team hopes the community will be able to narrow down those options to one recommendation for the school board to pursue.
"Going into these meetings, all of those options are equal," Ahlemeyer said. "No option is favored over another. What participants will do is score, using a rubric or assessments to score the options, and the goal is to narrow it down to three choices. In October, we'll be analyzing those three to get it down to a recommendation by November."
One thing that's important for the community to remember, he said, is that the bonds for the high school construction will be paid off within the next year or so, and if the option chosen is remodeling or construction, it will require a referendum. However, that will not raise taxes. With the retirement of the high school debt, approving a referendum will just mean taxes stay where they are now instead of decreasing with the retirement of the high school bond debt.
Maroa-Forsyth Middle School's average enrollment in grades 6-8 is 285, Ahlemeyer said, with minor fluctuations. Because the building holds memories for so many who attended school there over the years, it's not easy to face the fact that it's getting older and worn out.
"We have some choices," said Johnson, who will give a presentation laying out the options and modern-day education needs. "Should we renovate, replace, build additions? But money will always be the first question."
In older school buildings, offices are not at the entrance, making security a concern. The middle school offices, for example, are on the second floor.
"A modern functional building, infused with technology, allows (the district) to do the things they're going to do in the strategic plan," Johnson said. "It's one that allows them to deliver the kinds of programs, future-focused programs, their students are going to need."
---
Contact Valerie Wells at (217) 421-7982. Follow her on Twitter: @modgirlreporter
Be the first to know
Get local news delivered to your inbox!