When Duane Noland was in school, "agriculture" just meant farming.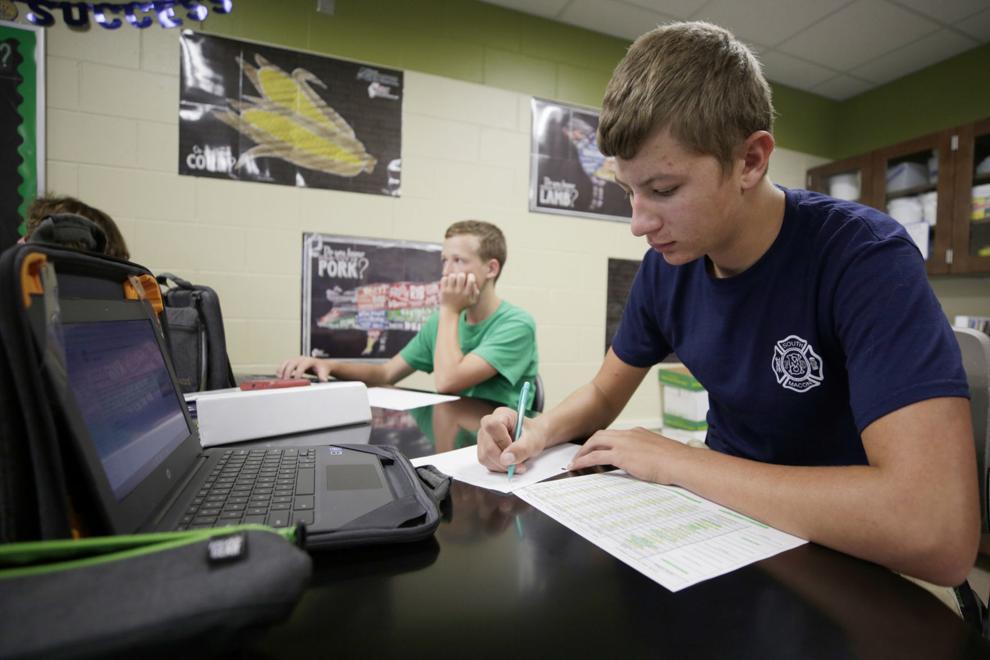 "(FFA) is something we haven't had here at the Meridian school district since I've been here, since the merger (of Blue Mound and Macon schools)," said Andy Pygott, superintendent of Meridian. "The commitment of the school district is to provide the teacher, classroom and materials for it. That's why we're looking to our Ag Foundation to fund the facility, which will be an ag tech building."
In 2015, Meridian completed a $44.8 million renovation of the district's K-12 buildings, using the Illinois School Construction Grant and the support of the 1 percent increase in sales tax approved by Macon County voters in 2010. That sales tax revenue is tied up in repaying bonds for the next 20 years, Noland said, which means that if the district wants an ag building, the money has to come from elsewhere.
That's where the Meridian Ag Foundation comes in. Noland is the vice president of fundraising for the foundation, and the goal is to raise $1 million, to cover the $816,000 cost of all phases of construction plus equipment.
"It's kind of a progressive plan," Pygott said. "It takes a few years for it to grow."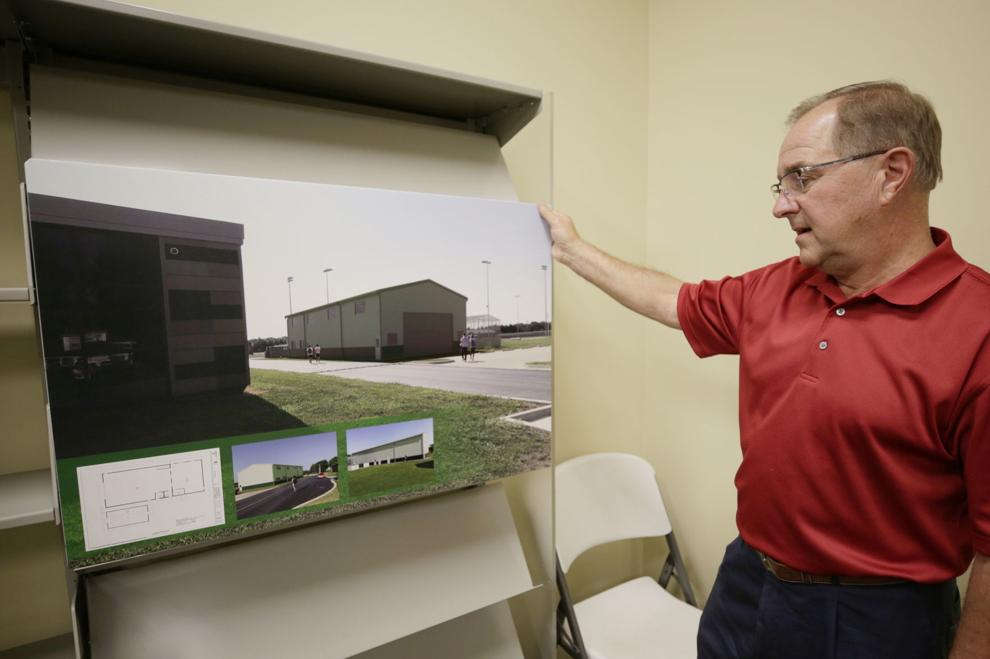 The first phase of re-introducing ag education to Meridian is an introduction to ag class taught by Jerry Brockett. The school also has a brand-new FFA chapter and many of the students in Brockett's class are also in that organization.
"We started out with what is ag, and now they're researching ag careers," Brockett said. "They're learning about options and what's out there."
The Meridian school board has been discussing adding the ag program for four years, Pygott said. In the 1960s and 70s, nearly all of the Macon County schools had ag programs, but times were hard for farms then, and more and more teens opted for college and other careers. Gradually, ag programs vanished.
However, in the past several years, they've come back and not just to Meridian. Again, most of the schools in the Macon County area have ag programs, and some are extensive, as young people's interest in the industry has increased and the opportunities have expanded far beyond farming. Today, ag includes scientific research, technology, processing, packaging and marketing, horticulture, environmental and food science, animal science and more.
"We've never had anything like this before," said junior Austin Clark. "I wanted to learn more about agriculture."
Marisa Hill has wanted to be a veterinarian as long as she can remember, and she's taking the ag class as a first step toward that goal. Her plan is to be a large-animal vet, and those are in high demand. The Department of Labor reports that only 7 percent of veterinarians treat large animals. Most specialize in dogs, cats and other household companion animals.
"This gives us an opportunity to try things we haven't done before," she said. "I've grown up around animals my entire life, so I would like to get more into that field. I've always wanted to be a vet since I was in pre-k, and this is going to open up that opportunity for me."
At Meridian, plans for the proposed ag building include an agriculture mechanics lab and a greenhouse as well as a state-of-the-art classroom.
"We found out quickly that when it came to the size of the facility we have (already), we didn't really have what was necessary for a true ag program," Pygott said. "We can have some classrooms dedicated to it, but not the hands-on activities."
The foundation was created specifically to provide quarters for the ag program, Noland said, and those hands-on activities will include introductory welding, small engine repair, carpentry and heat/air/ventilation.
"Some students, it may pique their interest and they may say, 'I might like to be a welder, maybe that college route is not for me,'" Noland said. "We think we're missing this piece in our program here and we're so glad it's coming back."
Contact Valerie Wells at (217) 421-7982. Follow her on Twitter: @modgirlreporter