DECATUR — Apollo Phemister wants to be a Broadway star someday.
The 7-year-old, who is home-schooled, has been singing and dancing as long as he's been able to, and is starting a band with some friends.
"I'm the main singer," he said. "I have my brother in (the band) and also some other people."
His mom, Samantha, said she was "a theater kid," and it looks as if Apollo is, too, so when she heard about the children's choirs at Millikin University, she knew that was the place for Apollo.
"He wants to be in 'Hamilton,' don't you?" Samantha Phemister said. "He also plays the piano. He loves to sing show tunes and I thought this was the place for him to be. I would have loved that as a kid."
The children's choirs meet on Tuesday afternoons, with three age levels: Dolce Choir, which Apollo is in, is children in kindergarten through second grade; Cantabile is for third, fourth and fifth grade; Concert Youth Chorale is grades 6-12.
Christine Smith, who oversees the program and teaches the little ones, combines singing with musical games and rudimentary beginning music instruction.
Some of the games make regular appearances, and a couple of the children who were also in the choir last year remembered the words to those songs and helped sing while the group played the games.
"I just like to sing," said Ingrid Neuliep, who is in second grade and is in her second year of choir. "I don't really have a favorite (kind of music). I like everything."
You have free articles remaining.
This year, Smith has a helper in Kathryn Nobbe, a sophomore at Millikin who is planning a career teaching vocal music. When the children went around the circle introducing themselves and giving their grade in school, Nobbe told them she's in "14th grade."
"I'm hoping to get some experience in teaching," Nobbe said. "I grew up in music, learning music, and I was in music classes my parents put me in. I began to perform in high school, community choir and other opportunities, and I love being able to share that with other students."
The class begins with the simplest of exercises. Smith showed the children a drawing of a bee and asked them to make the sound a bee makes. Surrounded by children buzzing, Smith first counted to five, then 10, then 15 to help them begin to learn breath control. She taught them to sit up straight to help them sing, and explained the position their bodies should be in when they're relaxed and just listening, and how it's different from the position they should sit or stand in while singing.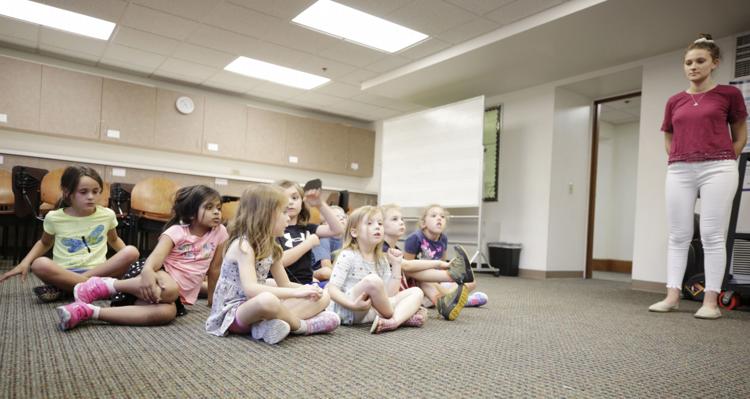 At this age level, Smith said, singing is in unison, while in the Cantabile Choir the children begin to learn to sing in two or three parts, and by the Youth Chorale are singing in four-part harmony.
She showed them, with Nobbe's help, how to keep a beat by tapping on their legs and to keep a steady beat even if the song included pauses. She brought out a couple of xylophones and had the children take turns tapping out the beat while she sang. At this age, it's more about learning to love music and beginning to understand what makes it all work than learning to read notes. That comes later.
"We have a lot of opportunities for performing for students," Smith said. "We're trying to get students to find the joy in music and learn how to read music and do all kinds of activities that make them really good musicians."
Smith has offered the children's choir for several years, both during the school year and a summer camp devoted to singing.
"It is not too late to sign up," Smith said. "We will take new members."
FROM THE ARCHIVES: Millikin University homecoming
1973 Queen candidates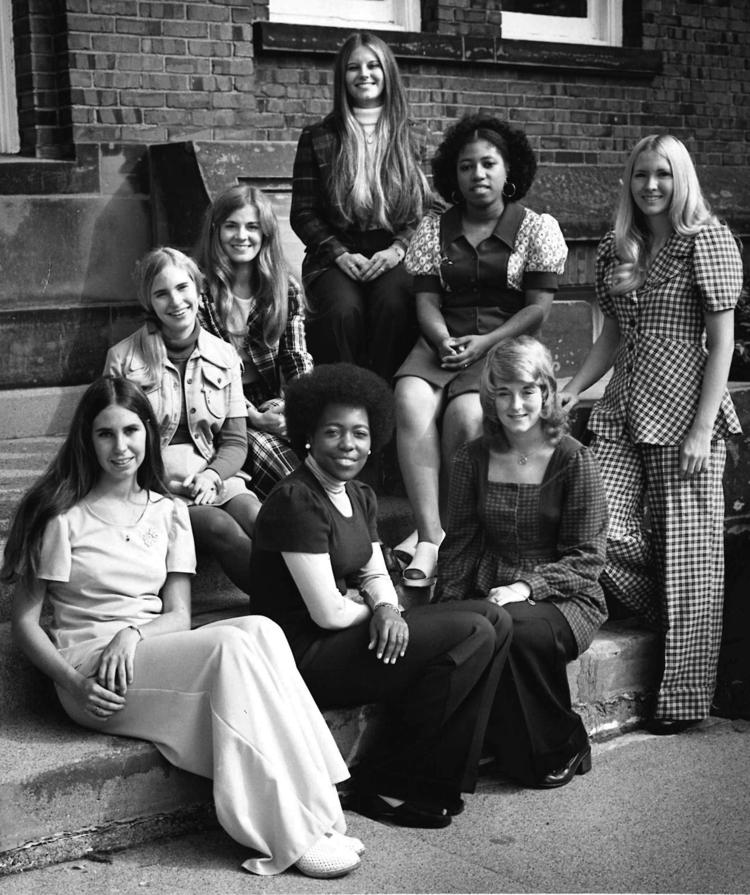 1974 queen candidates
1975 queen candidates
1976 queen candidates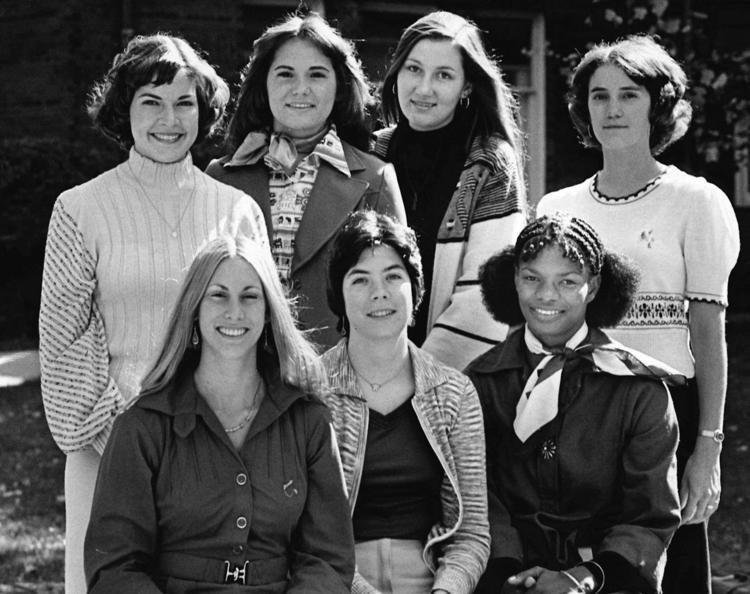 1976 king candidates
1977 king candidates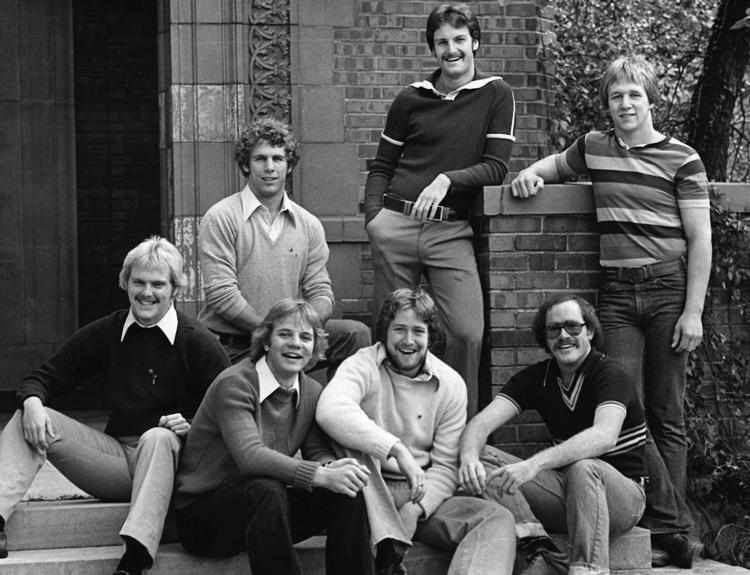 1977 queen candidates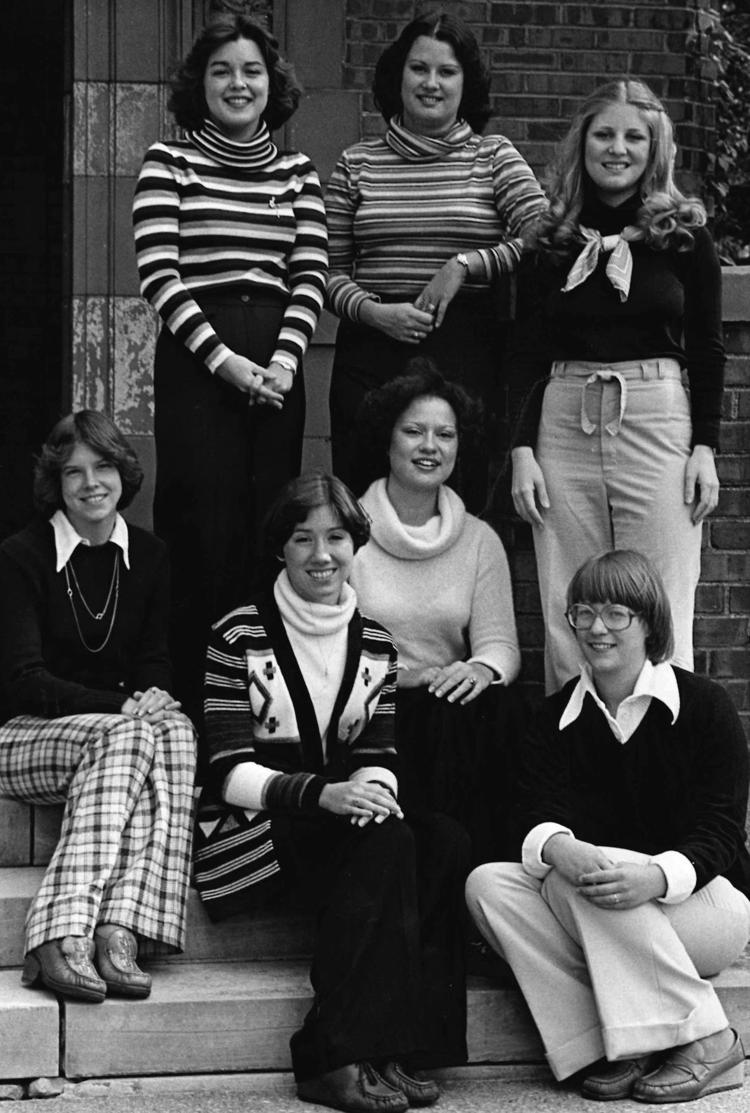 1978: king and queen candidates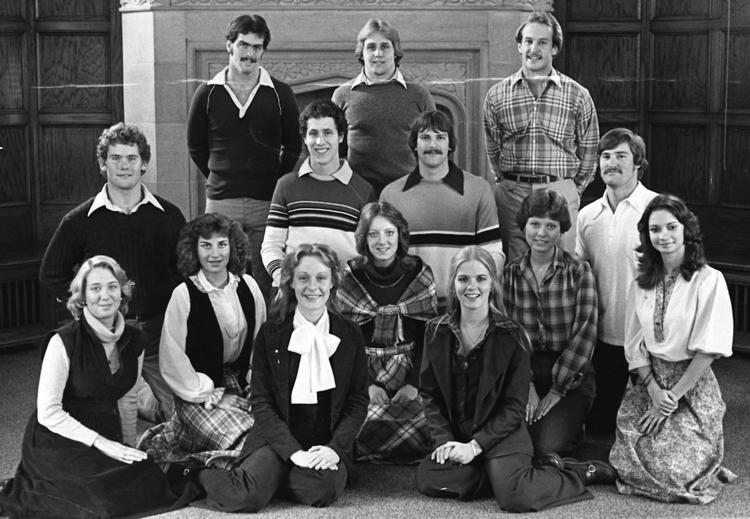 1979 Homecoming candidates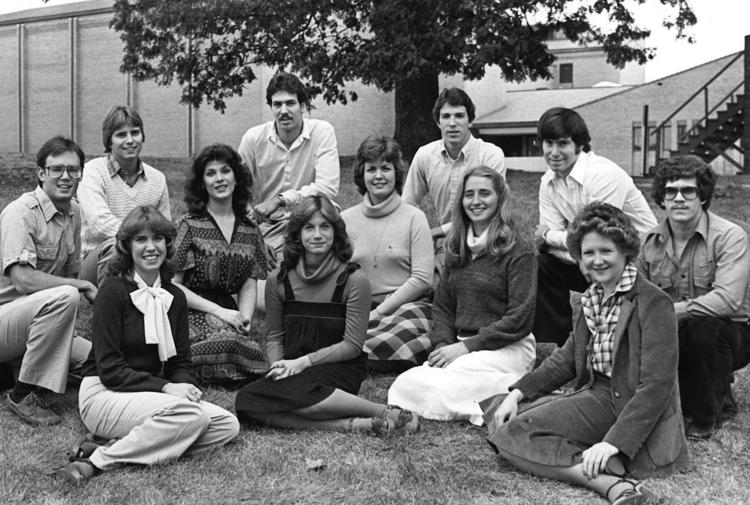 1980: Homecoming king and queen candidates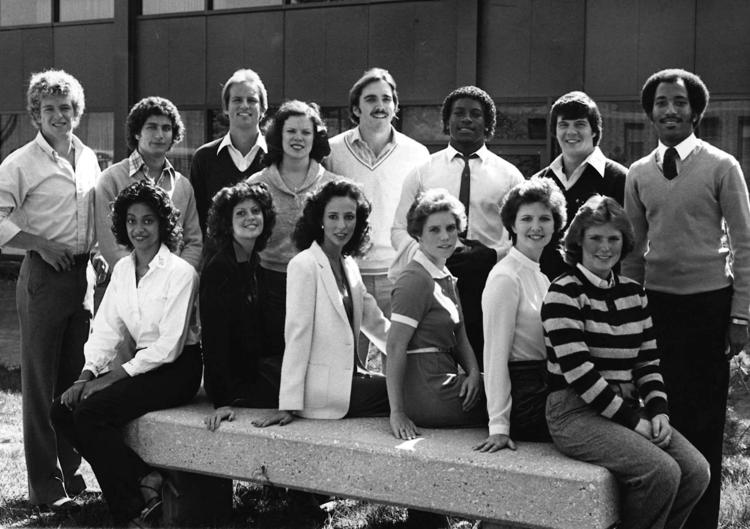 1981 homecoming king and queen candidates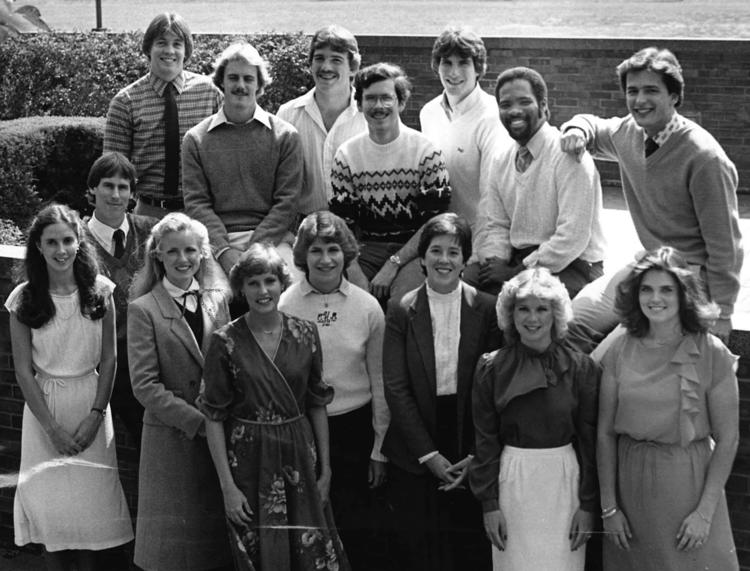 1983 King and queen candidates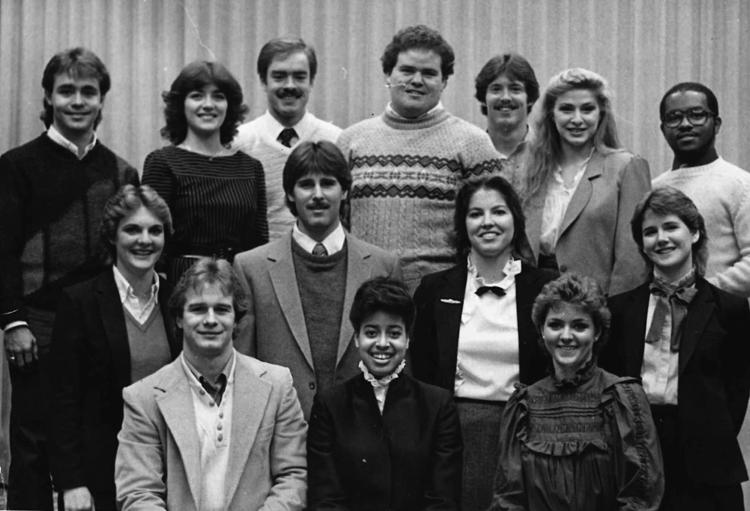 1984 Homecoming court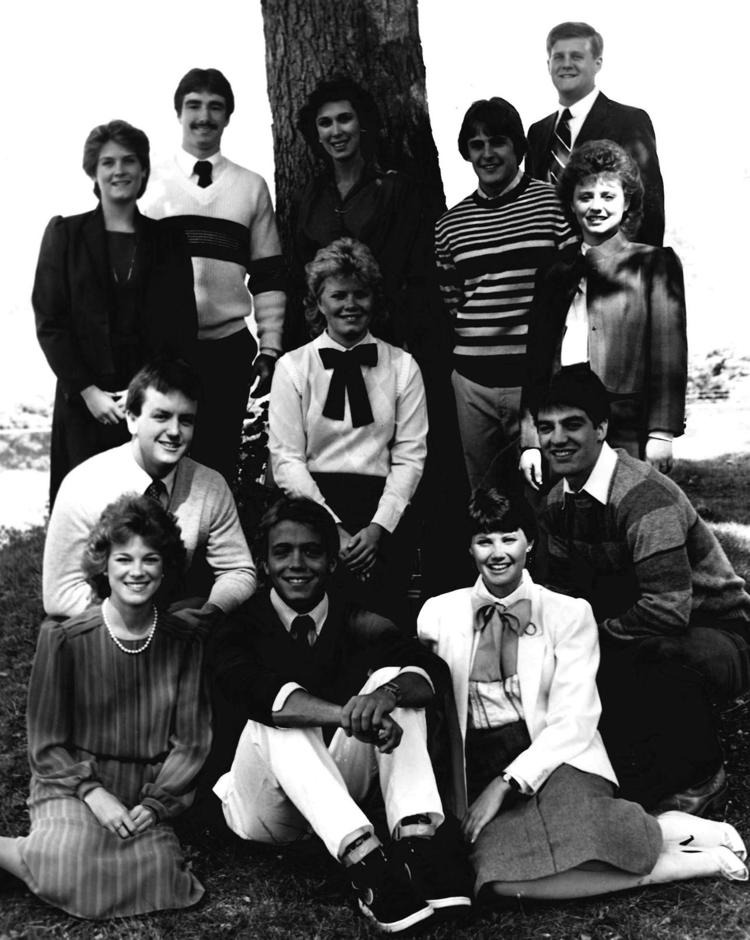 1985: Homecoming court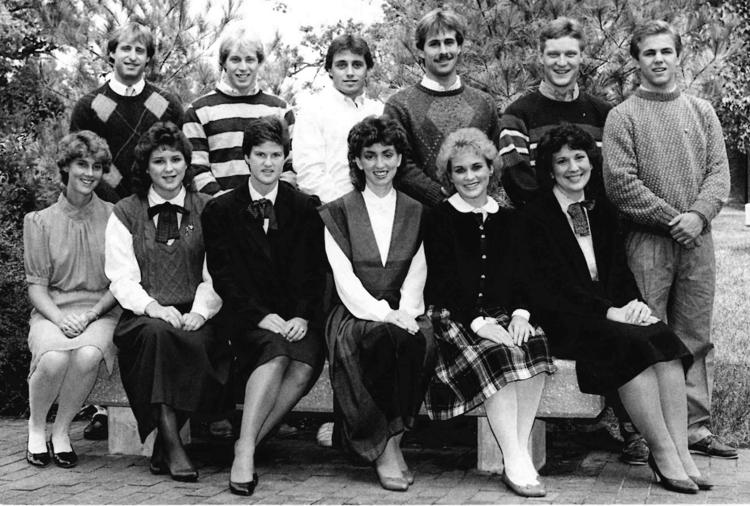 1987 Homecoming court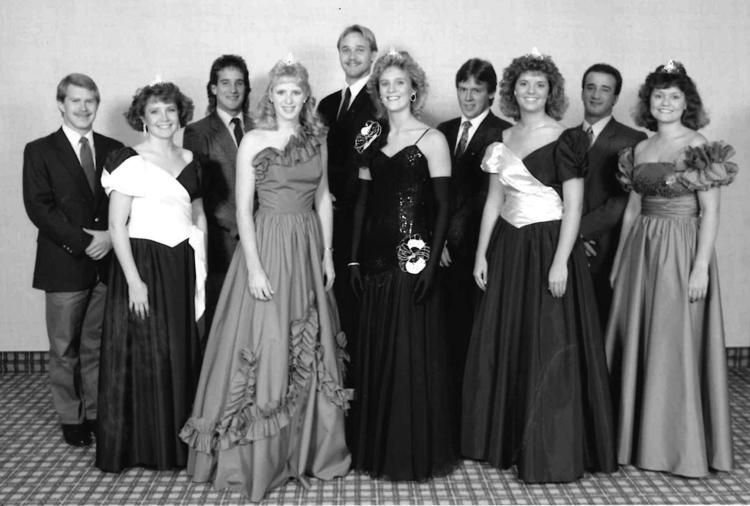 1989 homecoming court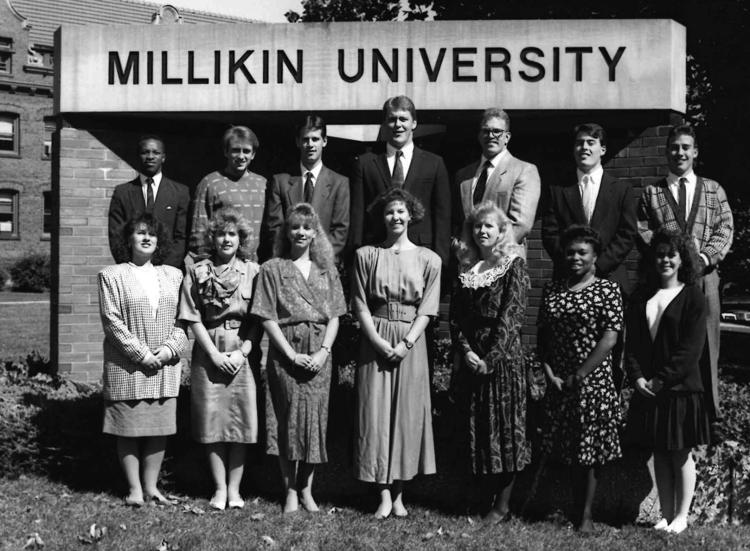 1990 homecoming court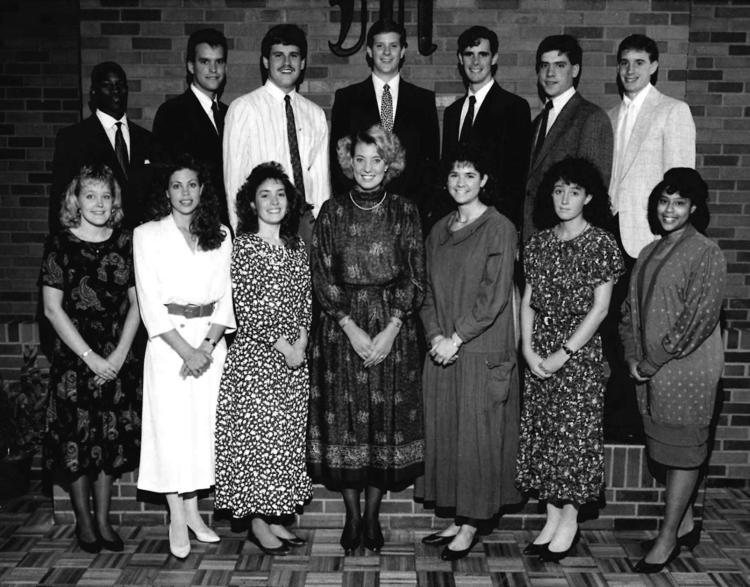 1991 homecoming court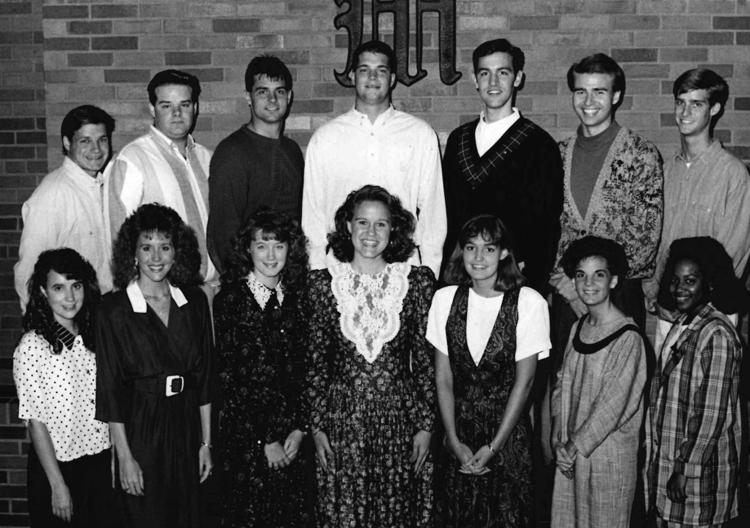 1993 homecoming court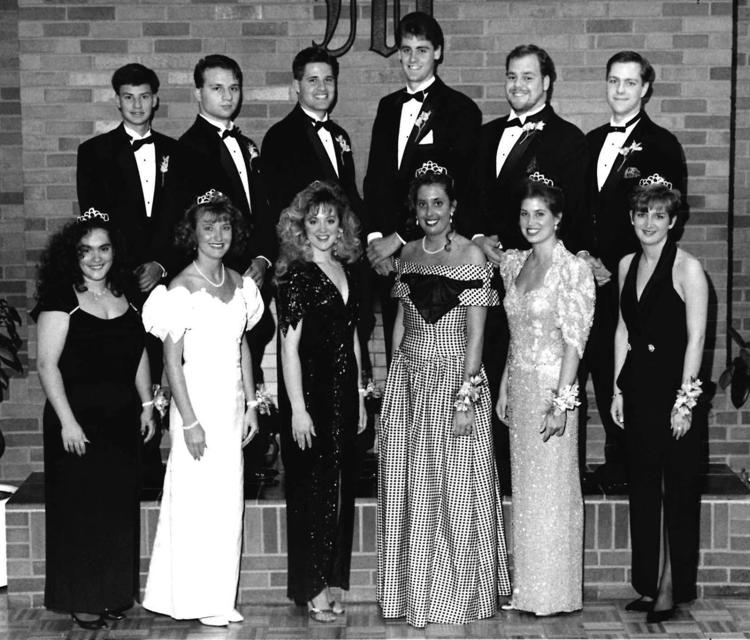 Contact Valerie Wells at (217) 421-7982. Follow her on Twitter: @modgirlreporter