DECATUR — Samantha Siltman has held down a job and studied nursing, and the end is in sight.
The Clinton woman will graduate in December from Millikin University and took part in an internship program at HSHS St. Mary's Hospital during which student nurses are assigned to different departments in rotation to help them choose where they'd prefer to work.
"For the first part of the internship, I was in the emergency room," Siltman said. "First day, I wasn't sure what to expect or what I was getting myself into. But I fell in love the first day I was down there. I saw so much, everything from pediatrics to gero (geriatrics)."
"You see trauma, you see minor scrapes and cuts and everything in between," she added. "It's very fast-paced. You have to constantly use your critical thinking skills."
Three people in the department mentored her, she said, and that helped her learn quickly. They made sure she had many opportunities to see everything and be involved.
"That made a really big difference," Siltman said. "Really just jumping in from Day One and learning from experience."
The second half of her internship was the surgical in-patient unit. That was a new learning experience, getting acquainted with various surgeons' routines and what they wanted from the nurses on the floor.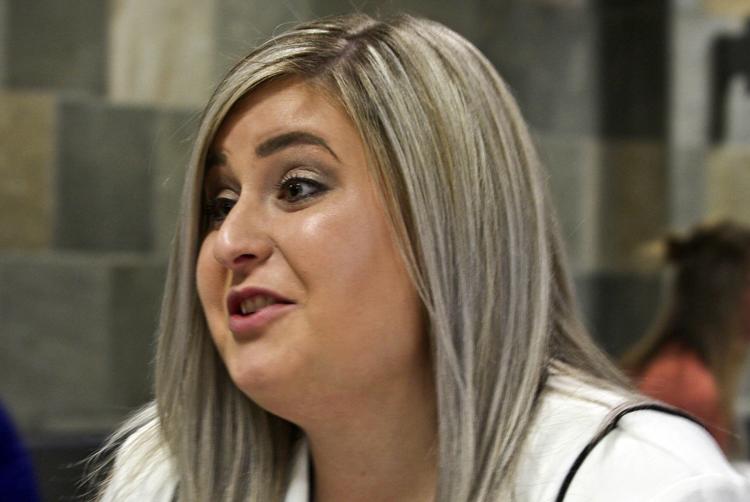 "I think the challenge there is they are very busy up there," she said. "Coming from the ER, where you're constantly busy and you never know what you're getting — whether it's an ambulance or somebody walking in — the difference (in surgical) was, I was thinking, people want to relax and take their pain meds."
"No, it's just as fast-paced up there. You're constantly multitasking and how you can best take care of your patients."
Her plan after graduation is to eventually pursue training as a nurse practitioner, and she's also intrigued by St. Mary's residency program for nurses.
The yearlong nurse residency program offers additional experience as he or she transitions from student to professional registered nurse.  
Each resident will go through an eight- to 10-week orientation with an experienced nurse who, with a St. Mary's nurse educator will help the resident develop clinical skills and enhance individual strengths.
The goal is to guide the resident's transition to professional practice by assigning an experienced RN preceptor during the orientation period, as well as a trained mentor following orientation and through the first 24 months.
St. Mary's partners with Millikin for the six-week program that began in June. The students job shadow in two departments of their choosing during that time.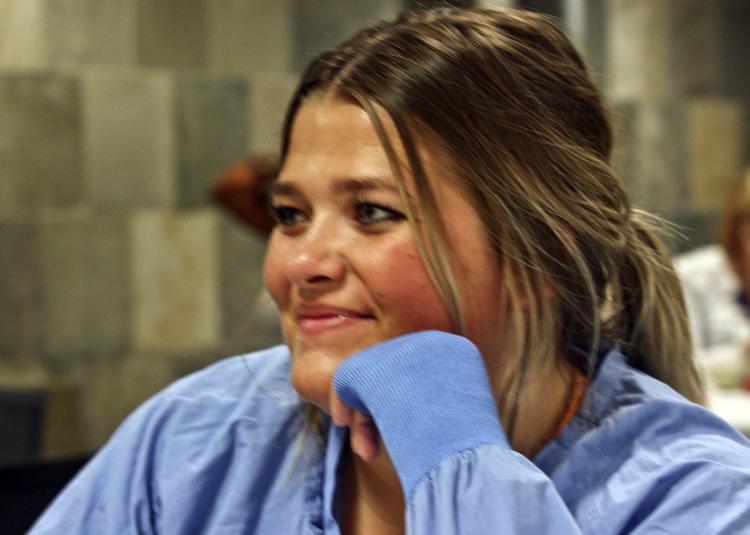 "Our colleagues really enjoy it," said Bridget Harrison, clinical nurse manager. "We also have interns that are hired for St. Mary's as well. Many of the interns will stay on with us and work as nurse techs until graduation. A nurse tech is the equivalent of a (certified nurse assistant), and they assist the nurses on the health care team."
The interns are all close to graduation, either in December or in May 2019, Harrison said.
Jecca DeLaVergne of Plainfield first studied at the University of Kentucky, but she realized Millikin would be a better fit for her, she said, with the smaller campus and class sizes. She worked in obstetrics and in intermediate care, where there were several cardiac patients.
"The reason I chose (intermediate care) was the cardiac patients. I really relate to cardiac a lot. Some of my family members have had cardiac issues, and I spent a lot of time around the nurses, and I really like the way the heart works," DeLaVergne said. 
She said she was just as enthralled with labor and delivery.
"I think what I really like about it is, I get to see them in their very first moments of life and I get to comfort moms," DeLaVergne said. "It's a really hard time because so many of them are so uncomfortable, and I get to really be there for someone and make that connection."