DECATUR — The story of a young man's struggle with faith and lost love, written by Willa Cather in 1900, would not seem to lend itself to musical theater, where productions are often far more lighthearted.
Cather's prose in "Eric Hermannson's Soul" is descriptive and picturesque, but also daunting. Still, an opera has been created from it, and on Millikin University's Kaeuper Theater stage, students helped the musical take shape during a recent two-week theater workshop.
Artist-in-residence Nathan Tysen writes dialogue and lyrics, and Chris Miller writes music. The two New Yorkers, authors of the Broadway musical "Tuck Everlasting," visited Millikin from Jan. 3 to 21 during the university's immersion term to work with students in fine-tuning their version of "Eric Hermannson's Soul," which may have a new title by the time they're finished, Tysen said.
"I think it's a wonderful opportunity, the chance to work with composers who have a name in the theater community and also get the chance to see where musical theater is going," said Darius Lee, a senior musical theater major at Millikin.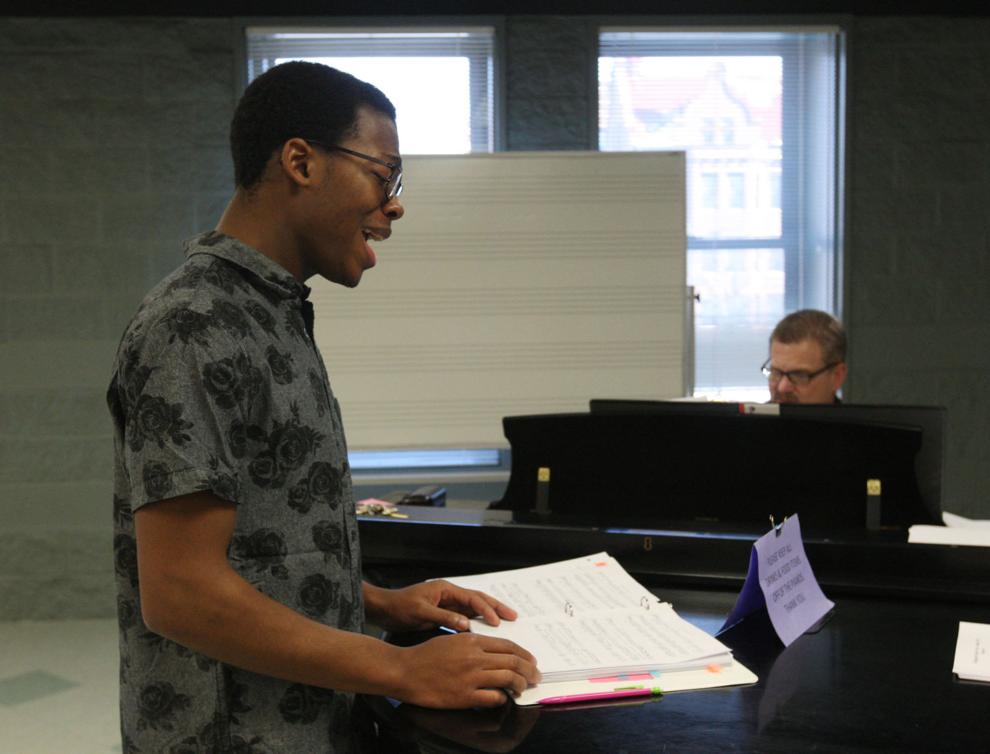 At the moment, performing is where his heart is, though he enjoys writing, too. He hopes to go to New York City first, but he's open to trying out a variety of places, depending on where his career leads. "We want to know where theater will be when we graduate and go out to explore the theater world professionally," Lee said. 
This is Katherine Viviano's third year in the theater immersion program. She's also a senior musical theater major. Besides the fact that it's fun, she has learned a lot each time, she said.
"It's only two weeks, and the works that we're doing are, some of them, in process of becoming something," she said. "Being able to pick something up very quickly and rolling with the punches and doing it, has been very valuable to me."
With this show, for example, because it's still being created, there's no cast recording or past performances to study, requiring the performers to figure it out and interpret it.
"Getting the chance to delve into brand-new material is something you can't find anywhere else or in any other class," she said.
Viviano said she loves to sing, dance and act, and has since she was a child. She plans to head to Chicago at first. 
"I'm ready to hit the ground running and start doing real life," she said with a laugh.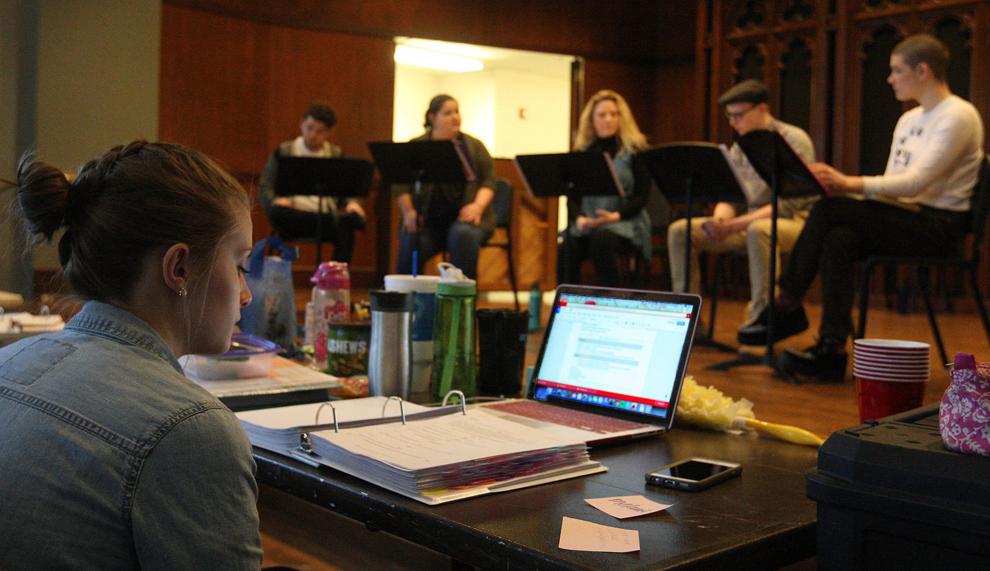 Patrick O'Keefe is also in his third year in the immersion program and said that each year, he believes he learns more than the year before. One of the lessons is learning how different people create and watching the process.
"Millikin's big thing is performance learning," O'Keefe said. "It's not often, especially in Decatur, that we get to work on a piece of musical theater that is actively being written, and being able to work with the people who are coming up with it. The chance to bring them to Decatur to work with us in this very hands-on enviornment, not a classroom setting, but very active, is valuable."
He's from Chicago, and that's where he plans to begin his professional career as well.
Another of the two musicals in the workshop, "Fugitive Songs," has been running in New York, Tysen said, but it was originally a six-person cast and there's been some interest in expanding it to a 12-person cast. The workshop was a chance to try that idea to see if it worked so more high schools and colleges could perform the piece.
Tysen and Miller were commissioned to write the new show based on Cather's short story and began working on it since August, Tysen said. Their deadline was Jan. 1 to have something ready for the students, and they arrived with a full draft ready to go.
"These people were the first to ever sing it," Tysen said. "It's super exciting, so now we have the opportunity to tinker and tweak and change things and see the show. For me, I love these kind of opportunities because it's a safe environment and it's completely under the radar.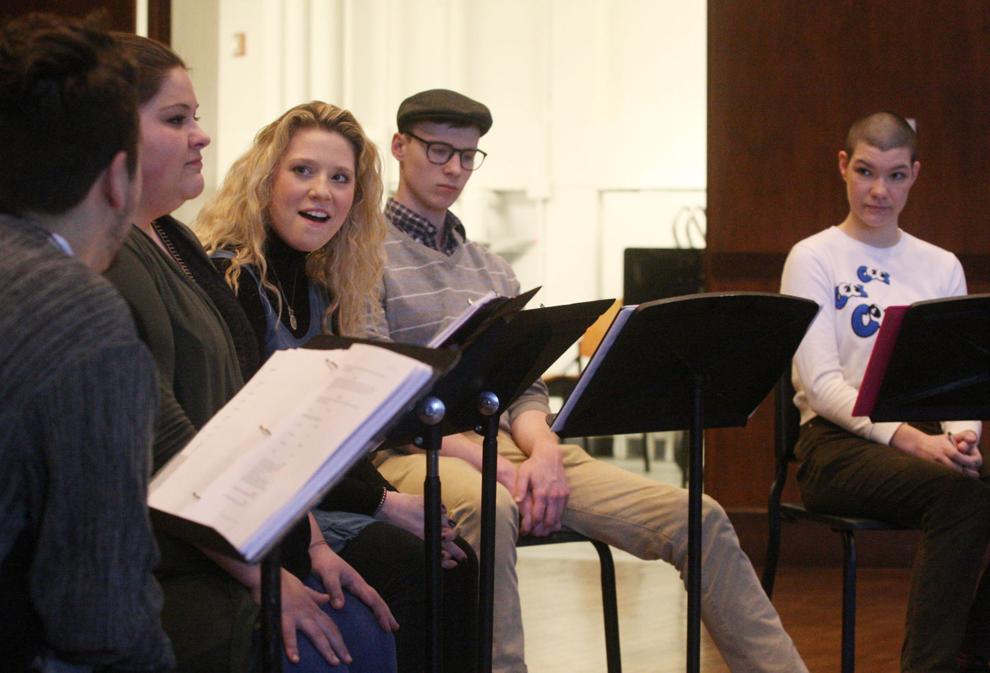 "We can just work on something and it's about the work, it's about the relationships and the collaboration and then we can go back to New York and we'll have a big step forward in the development of the piece."