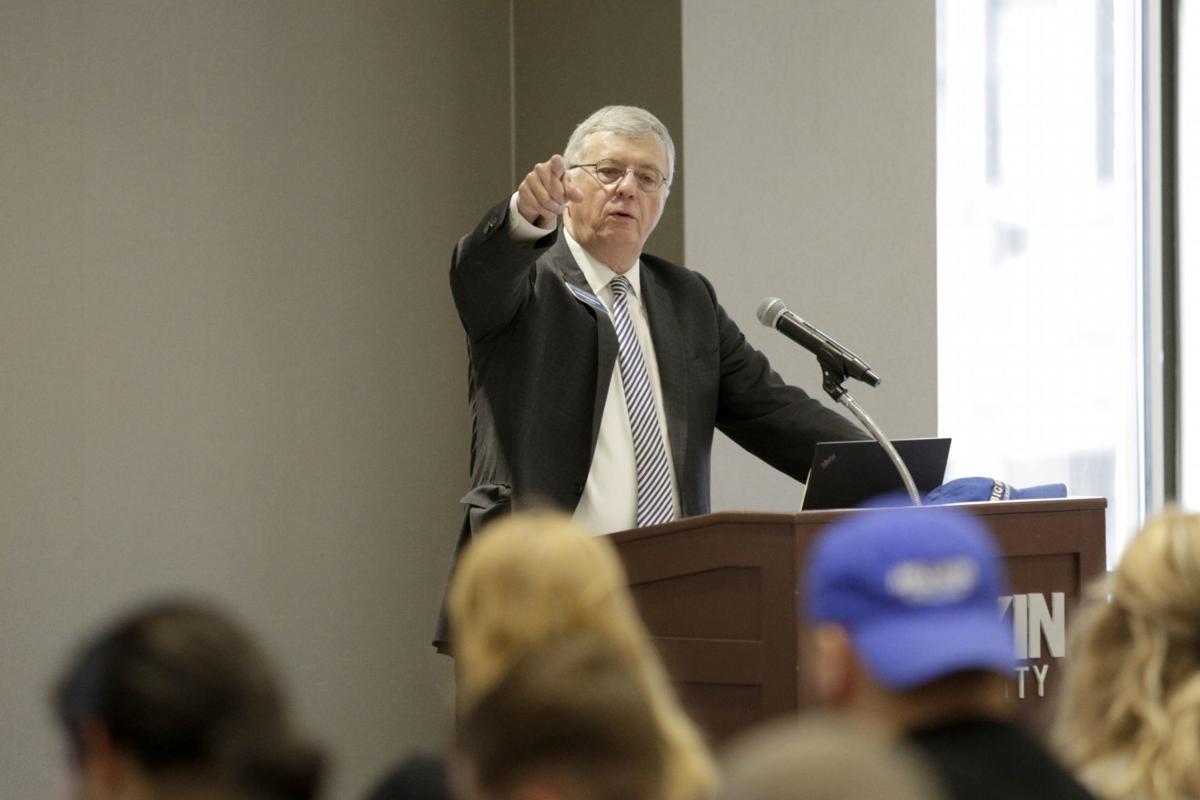 DECATUR — One of the most difficult adjustments for a college student is finding their niche, especially if they're far from home.
"It's been around since at least 1999," said Carrie Pierson, senior director and Americans with Disabilities Act coordinator at the Center for Academic and Professional Performance at Millikin University. She oversees the EDGE program (Excellence Developed through Growth and Experience), which provides freshmen who might need a little extra assistance with mentors. All of this year's mentors were themselves in the EDGE program, and range from sophomores to seniors. "I think that's a cool thing, that seeing what the program did for them, they want to pay it forward."
One thing that students often don't realize, Pierson said, is that all the staff members on campus are there to help.
"I think some of them that might have been prompted 470,000 times to come see a staff member to help with something and they just kind of blew us off, that we're not really scary individuals," Pierson said with a laugh. "I just wish they would realize the adults here on campus are here because they care about students and want them to be successful."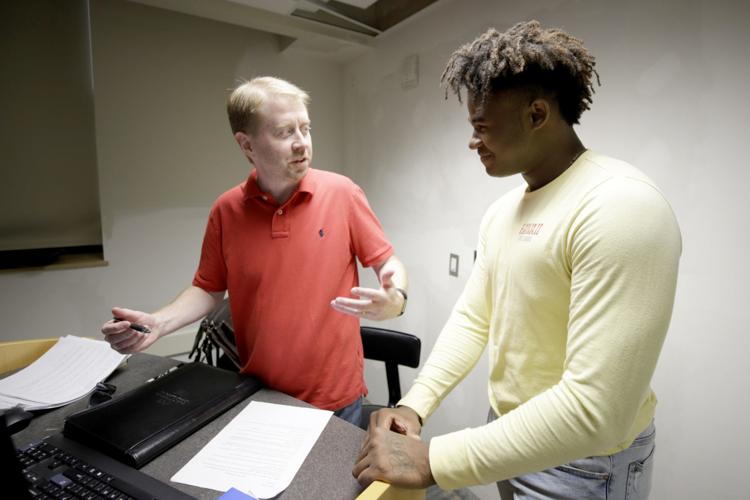 If the student doesn't want to openly ask for help, Pierson said, they just come and hang out with her, and she'll figure out what's going on from the conversation.
"My main worries were being away from home, because I'd never been so far away from home and my family," said Syd White, a sophomore mentor from Downer's Grove. "I knew a couple people because I went to middle school with them, but that was so long ago, and I hadn't seen them since then. Once I got here, I got all my nerves out and realized that college isn't as hard as other people make it seem."
She's a double major in criminal justice and sociology and also worried about time management, which she credits her mentor with helping her conquer.
Her mentor was Eva Anthony, who's from Carbondale, who is in her second year as a mentor.
"I was really inspired by my mentor," said Anthony, who is studying computer engineering. "They helped me a lot during freshman year. I had a lot of family stuff that had happened and they helped out a lot and made me want to help other people."
One of the obstacles she faced was people in her life who told her computer engineering was for men and not women, so she was a little concerned about being overlooked in classes. That didn't prove to be the case at all, she said, and she was pleasantly surprised.
She developed a close relationship with her mentees last year, she said, and was pleased that they felt free to come to her any time of day when they had questions or needed advice, and that's also why she signed up to mentor again this year.
Her mentor, Hailey Stokes, a senior from Huntley, is mentoring for the third year.
"Coming out of high school, I was very low confidence, and I wasn't excelling in my classes or anything because I didn't think I could," Stokes said. "Then I came to Millikin and all the people that were here, I really felt like they were here to help, and I was really successful during the EDGE program. I knew right away that I wanted to be a mentor."
Kari Roemer, a junior nursing major from Manhattan, didn't serve as an EDGE mentor last year, instead choosing to be a resource for students in her dormitory. But this year, she's combining both roles.
"I get to live in the dorms with part of my group and also do EDGE with them," she said. "The best thing for them if they're nervous is to get out there. Keep your doors open and get to know people. That's a good way to get rid of nerves, just talk to people and find common interests."
Stokes was her mentor, also, and calls Roemer her "star pupil" because Roemer arrived organized and prepared and always got things done.
Fellow nursing major Ashley Estrada, who is minoring in Spanish, said her mentor, senior Morgan Timmons of Assumption, checked up on students individually often, made sure they were keeping up with their academic work and helped in any way she could.
"It made me realize I wanted to be that person that freshmen can look up to," Estrada said.
A big part of being a mentor, said Timmons, is relationships. The mentors are the first people freshmen meet on campus and in many ways, the mentors represent Millikin to freshmen. They introduce them to life on campus and they can make it a good experience.
---
Contact Valerie Wells at (217) 421-7982. Follow her on Twitter: @modgirlreporter