DECATUR — Merriam-Webster defines an "experiment" as a test or trial.
And sometimes things go wrong.
"I am so done with this experiment," said Rachael Harrelson, laughing, as yet another thing went wrong with hers at Millikin University's chemistry camp on Monday. The high school camp runs for a week, with junior high students lined up for a week in July. Rachael is going into eighth grade at Dennis School, but she's an honors student and was admitted to the high school camp.
Professor Anne Rammelsberg was not disturbed by minor bobbles. "That's OK," she said. "Things go wrong."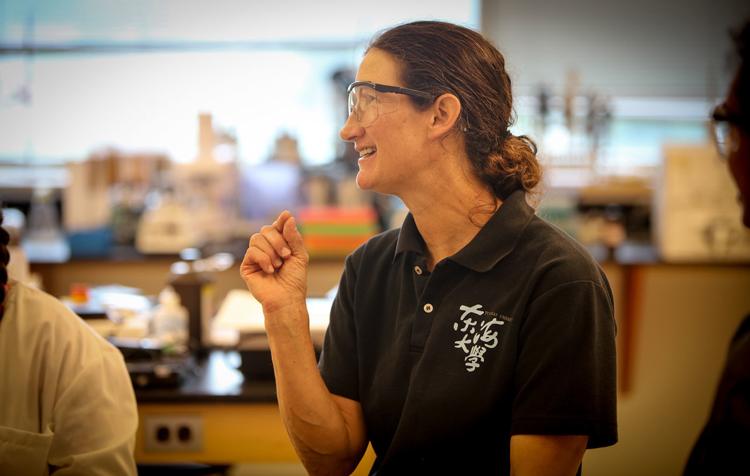 The whole point of the camp, Rammelsberg explained to them, is to try things. Get comfortable. Use the equipment.
Rammelsberg has held chemistry camps and 4H camps for several years. Her enthusiasm for the topic, and her unflappable calm and encouraging demeanor have helped kids discover the fun in science. And that's the idea.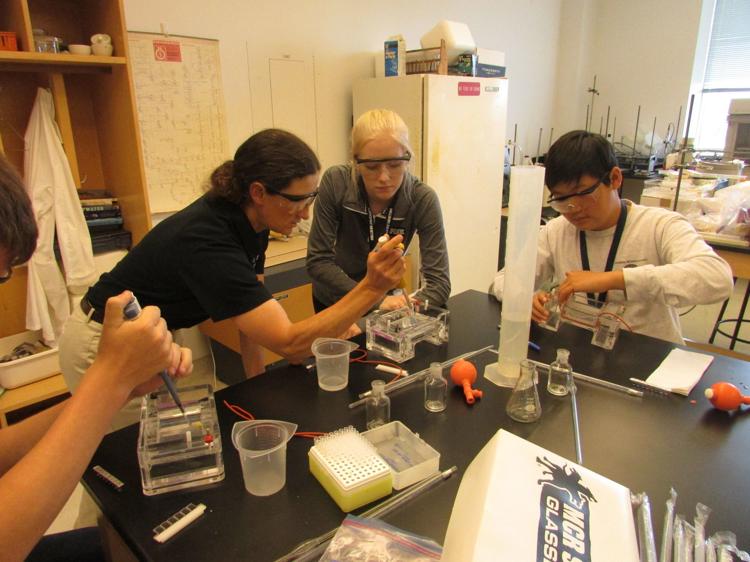 "The whole point of the camp is to give them experience and exposure with chemical concepts," Rammelsberg said. "To give them experience and exposure with doing things in the lab, because a lot of high schools don't have lab materials or equipment, so we try to expose them to some things they might never seen until they get to college and giving them this early exposure, we hope that encourages them to move on in science, so they come to college as science majors and even say chemistry is their major, perhaps."
Shay Doty, of Springfield, already plans to do just that.
"I'm going to be going into chemistry in college," she said. "I think I'm going into chemical engineering." 
"My mom came home one day and told me about this," said Bramm Cravens, a student at Eisenhower High School. "It seemed interesting, so I came here."
He took a biology class last year in school, he said, and so far, he thinks that might be where his main interest lies.
Rammelsberg said the camp is a blend of biology and chemistry. This year's focus is electrophoresis, which describes the migration and separation of charged particles under the influence of an electric field. It's commonly used to separate DNA fragments, or other molecules.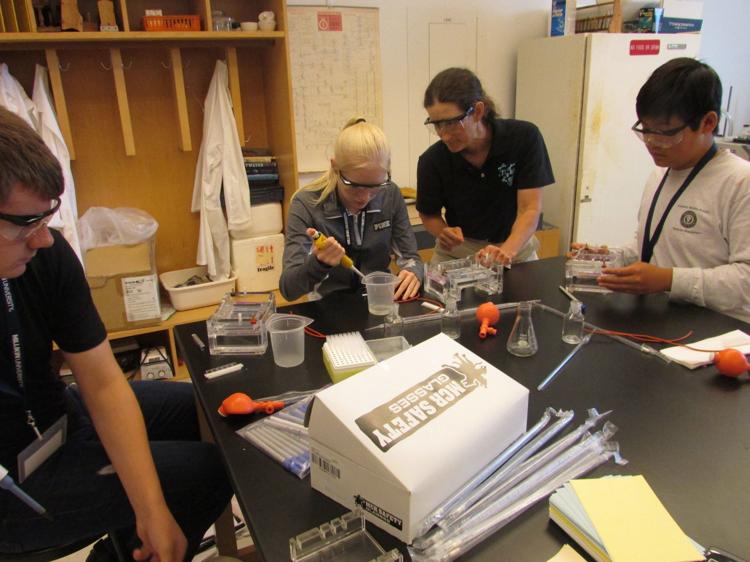 "I'm really interested in chemistry," said Hannah Yohannes, who lives in Pleasant Plains, west of Springfield, and came all the way to Millikin for the camp. "I thought this was a good opportunity to check it out before I take the classes (in high school). We went to a STEM fair and they were talking a lot about chemistry programs, and especially the ones at Millikin, so we decided to come here."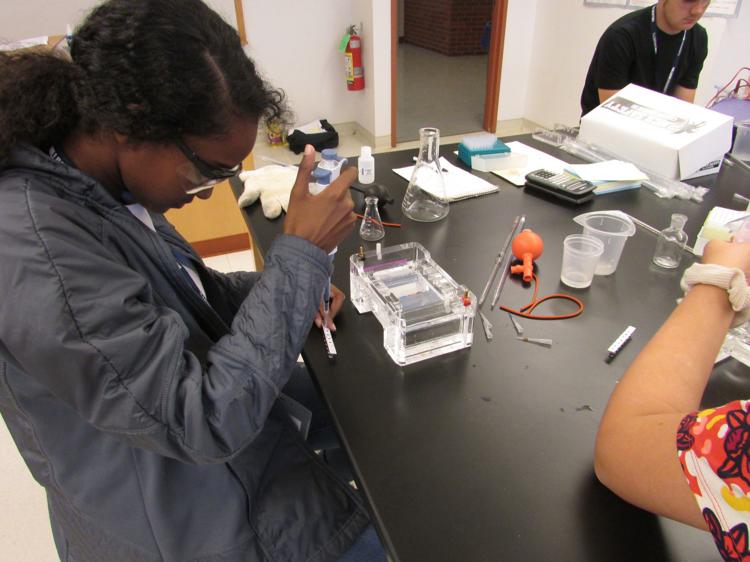 Hannah's mother encouraged David Lu's family to enroll him in the camp, also.
"Hannah's parents were talking to my mom, and I'm interested in science, too," said David, who lives in Springfield. "I like to do experiments at my own school, so I told my mom I would do it, because it sounded interesting."
The camp is connected to the Illinois Junior Academy of Science, and proper lab techniques and safety practices are paramount. Rammelsberg makes sure every camper is wearing safety glasses before they do anything, and she explains every step of the experiments, the proper names of the equipment and how to use each item, in such a way that the students can understand and be encouraged to keep trying — even when, as happened to Rachael, something goes awry. Equipment and substances may not behave the way they're expected to, Rammelsberg said.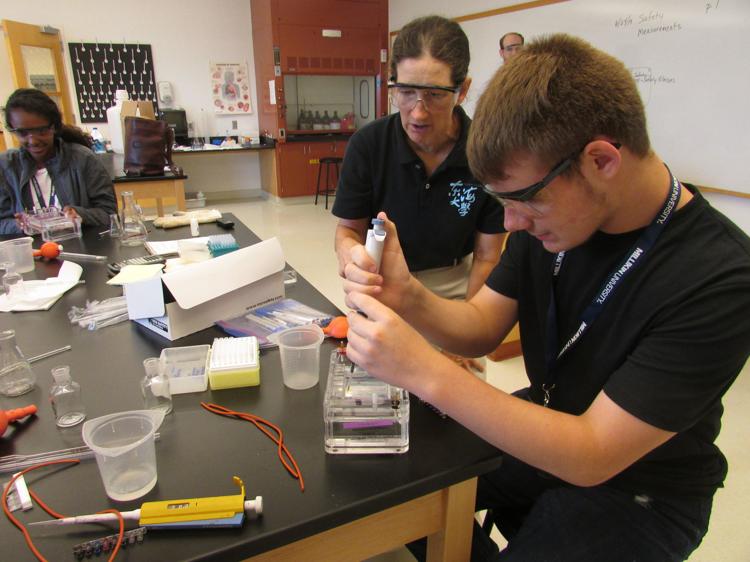 The campers will research how Lyme disease spreads and what might inhibit transmission, which is advanced science for this age group.
"Later on in the week, they're going to run gel electrophoresis products they're getting from ticks," Rammelsberg said.