DECATUR – The Winter Olympics are a glimpse of home for Millikin University international students like Jisung Lim.
"It was surprising because Seoul is the biggest city in South Korea, but Pyeonchang is hosting the Olympics," said Lim, a sophomore accounting major from the city, the largest in the East Asian country. "Maybe we can bring more visitors in."
Millikin's international student population represents 28 countries and the school is a partner of Chung-Ang University in South Korea.
The games kicked off Friday night with fireworks over Olympic Stadium, starting 17 days of games in mountainous region of the Korean peninsula, which hosted the 1988 Summer Games.
"It's expensive," she said.
While Skiing, ice skating and other winter sports are out of the reach of typical Koreans, he enjoys watching the snowboarding, ski jumps and Alpine skiing. "I think that most of the Korean people are not interested in winter sports. They just know about Seoul (where 1988's Summer Olympics were held)."
Korea enjoys four seasons, said Jisung Lim, a sophomore accounting major who is also from Seoul, the country's largest city, but the winter weather doesn't inspire most Koreans to get outside into the snow.
Though Koreans are proud of their figure skating champion Yuna Kim, who lit the Olympic cauldron during this year's opening ceremonies and is known as "Queen Yuna" in her native country. Kim won gold in Vancouver in 2010, the first South Korean skater to do so, and silver in Sochi in 2014. She is retired now, but still very popular. Lim enjoys the skating, both speed skating and figure skating.
"(Figure skating) is so beautiful and because of Yuna Kim, figure skating becomes really popular in South Korea, so we have a few skaters now," she said.
Yjujung Lee has only been in the United States for three weeks. She's also from Seoul, and an exchange student at Millikin, studying international logistics.
"I'm very glad the Olympics will be held in my country," said Lee. "It is not common to do winter activities in my country." She has been skiing, but going outdoors in winter for enjoyment is somewhat unusual, too, she said.
Yuji Lim said she's "kind of negative" about South Korea hosting the games.
"We decided to host during the last government, which was super corrupted," she said. "Actually, the first time I heard the news, I worried about the budget and unorganized stuff. Now I can believe my current government and it seems like we're totally ready for the Olympics, but it's much better than relying on the previous government."
North and South Korea are competing as one team, and she said she's wondering how that will play out.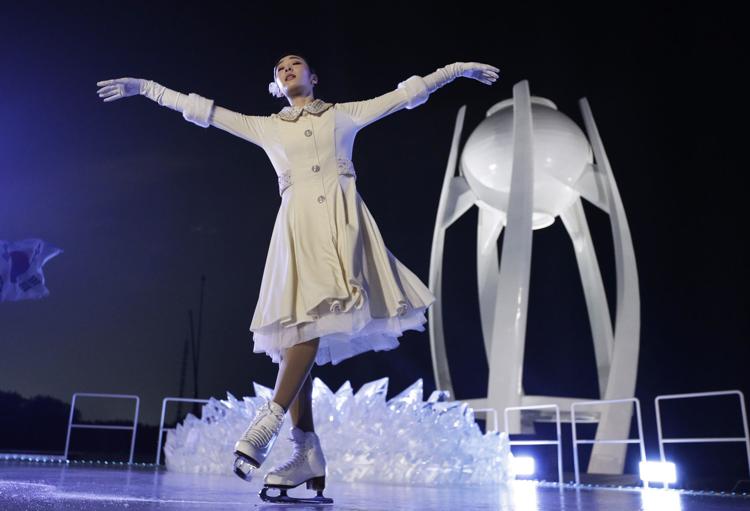 Pre-dentistry major Elysia Han, like Yuji Lim, plans to stay in the United States and not go back to South Korea after graduation.
"I'm kind of on the fence with (South Korea hosting)," she said. "It's really good for introducing Korea to other people and they can get to know about Korea, but like (Yuji Lim) talked about, the finances, but on the other hand, I just read an article that they're trying to promote their sustainability goals, and they're having a talk session in official places and promoting the Olympic and (United Nations) goals at the same time and that could be a positive impact, and not just in Korea."