DECATUR — When Stitches of Love from Mount Calvary Lutheran Church delivered hats to a special education class at MacArthur High School, the group didn't realize just how welcome the gifts would be.
"One guy was so happy — (teacher Shannen Ray) gave out the hats while we were there — he literally jumped for joy," said Debbie Roberts, a retired teacher and instructional coach for Decatur schools, who is a Stitches of Love member.
The group has existed long enough that no one is entirely sure of its exact age, Roberts said, but the founders, Sharon White and Nancy Peck, began by making lap afghans. They added hats and scarves and now the members of the group concentrate on hats and scarves, using knitting looms. They've made 1,202 hats so far this year, and made deliveries to South Shores, Muffley and Oak Grove schools, French Academy, Old King's Orchard Community Center and the class at MacArthur.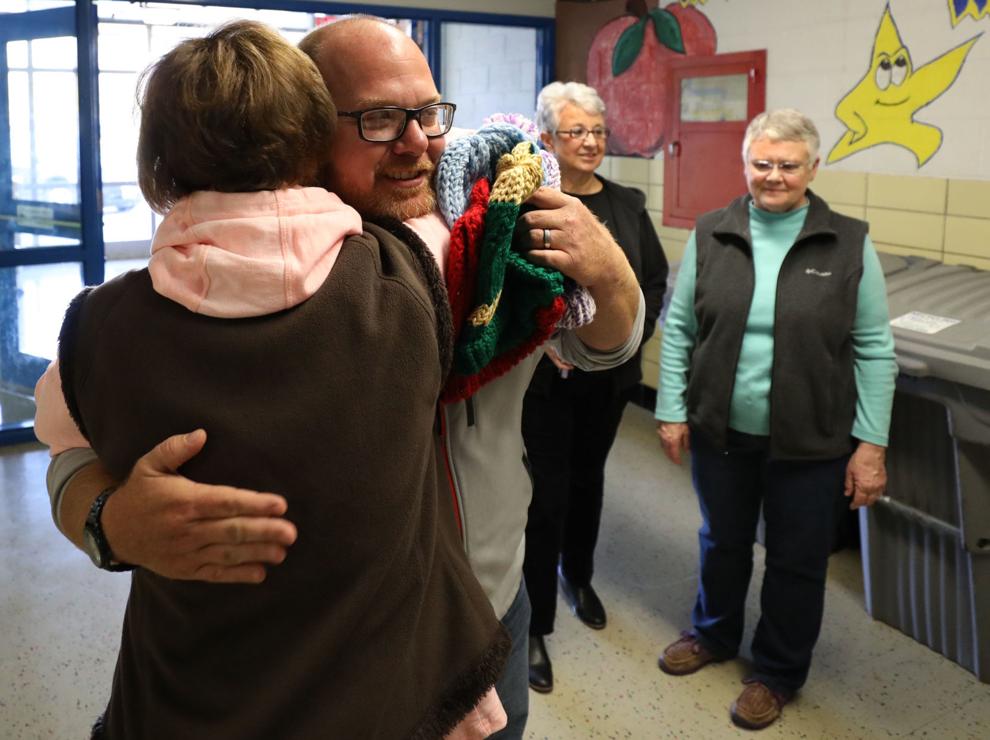 "That's enough hats for three more South Shores schools," Principal Eldon Conn  told students, to help them picture how many hats the group made.
Making a hat takes Roberts two to three hours, but the time depends on the knitter.
"Mrs. (Sharon) Butler can make a hat a lot faster than I can," Roberts told students at South Shores, the group's first stop last week to deliver finished hats and scarves.
When one of the children asked how fast she is, Butler said it takes her about an hour and 15 minutes to crank out a stocking cap.
Roberts and Butler, along with other group members Bethe Little, Kathy Barnds and Sandy Haseley made the delivery rounds together.
Using donated yarn and yarn the women buy at places such as Hobby Lobby and Walmart, the group meets twice a month on Thursdays to work together, and some of them also work on hats on their own at home, Roberts said. A typical hat has 39 rows of knitting, and the scarves, made on a different kind of loom, vary in length. Roberts said she makes scarves long enough to wrap around her own neck and leave two tails to hang down in front, while some of the other knitters make shorter ones.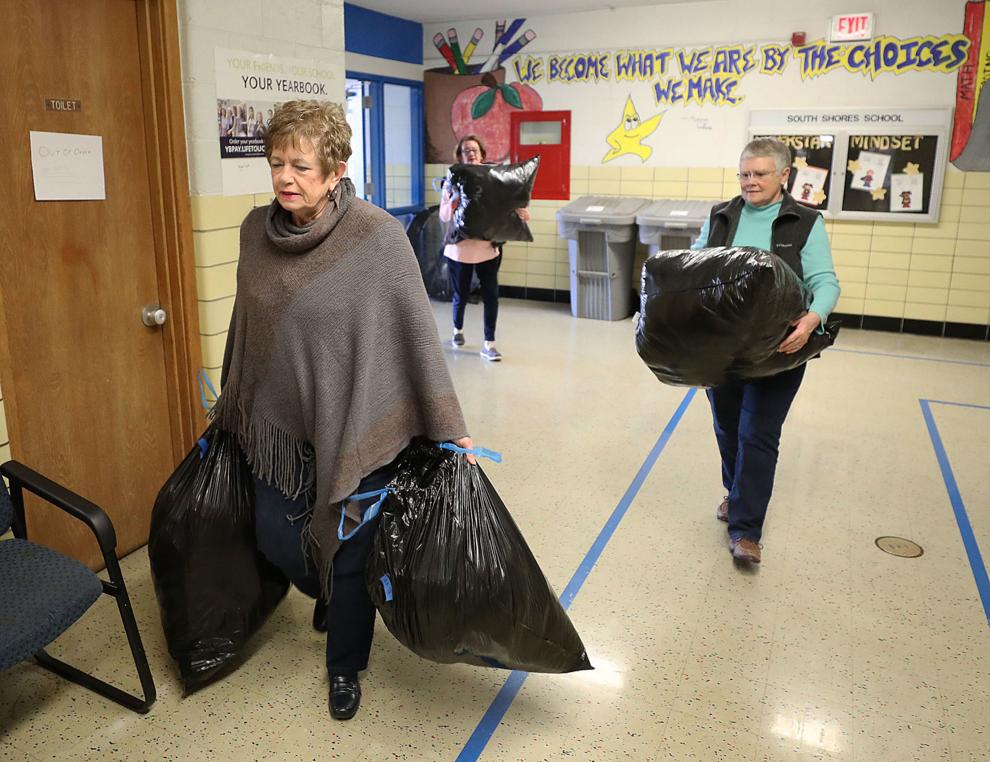 "Why should you wear a hat?" Roberts asked a first-grade class.
"Because your ears might get cold," said student Carter Lanham. His classmate, Brooklynn Baker, chimed in, "So you won't get a cold when you're outside."
A high percentage of Decatur's public school students are low income — 53 percent according to the Illinois State Board of Education — and making the hats is a way to provide them with a necessity they might not have otherwise. Mount Calvary's pastor, the Rev. Brett Hinrichs, prayed over the hats at services on Sunday, Oct. 28.
Conn said he planned to delegate the distribution of hats to the school's parent liaison Patti Janes, and if a child had their heart set on a particular color, or a pom pom on top — not all the hats had pom poms — they'd do their utmost to accommodate.
---
Samaritan's Feet event offers free shoes to every Muffley School student
PHOTOS: Samaritan's Feet event offers free shoes to every Muffley School student
Lofton_Bryana 8.31.18.jpg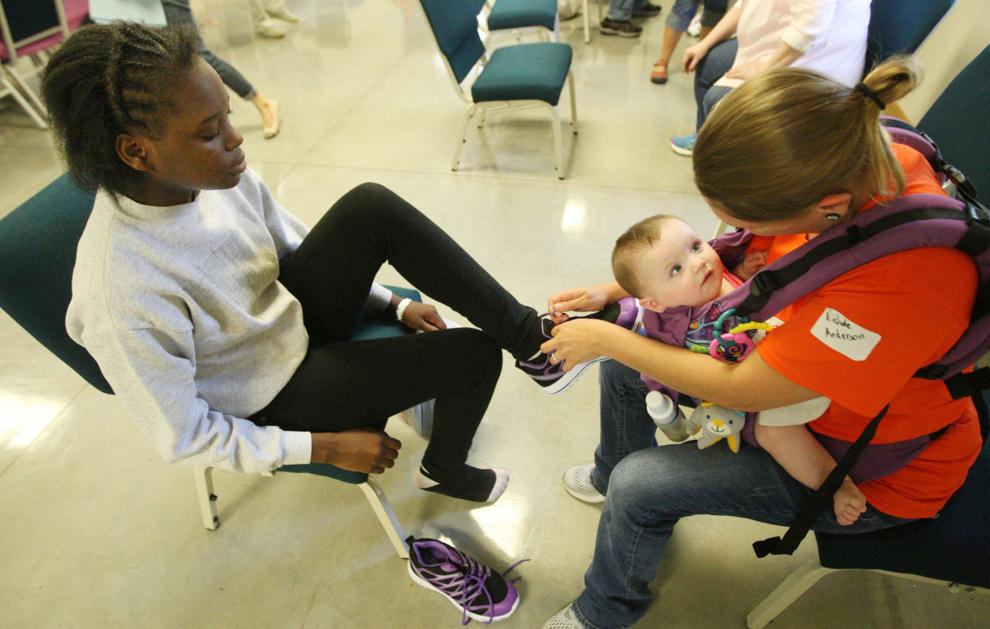 Hogue_Carrie 8.30.18.jpg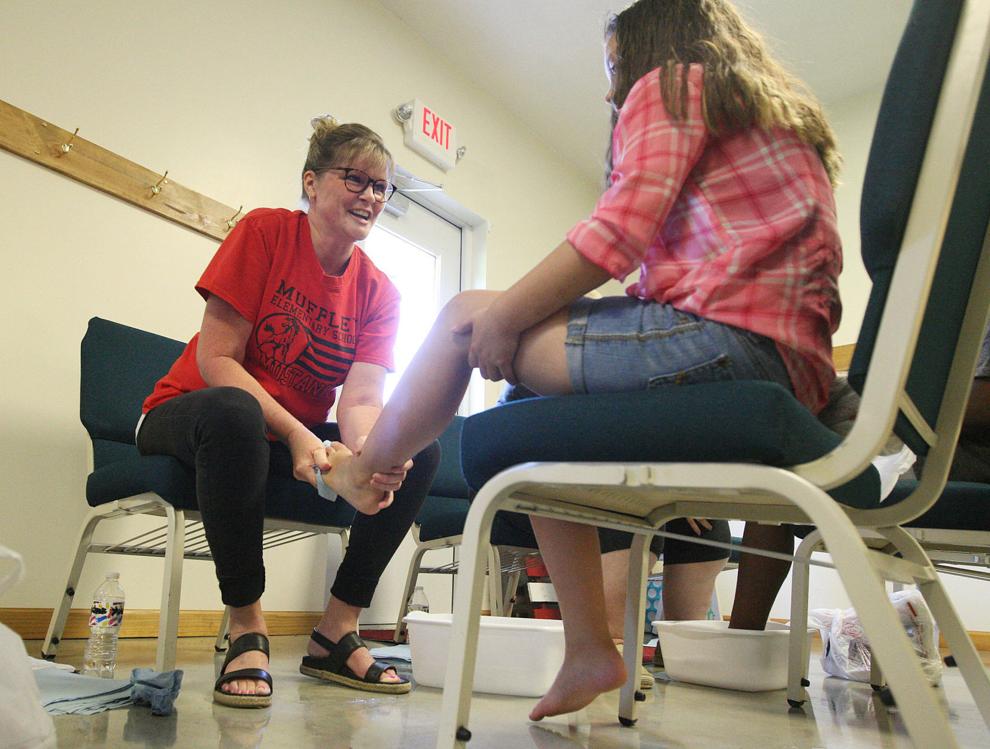 Shoe Event 1 8.30.18.jpg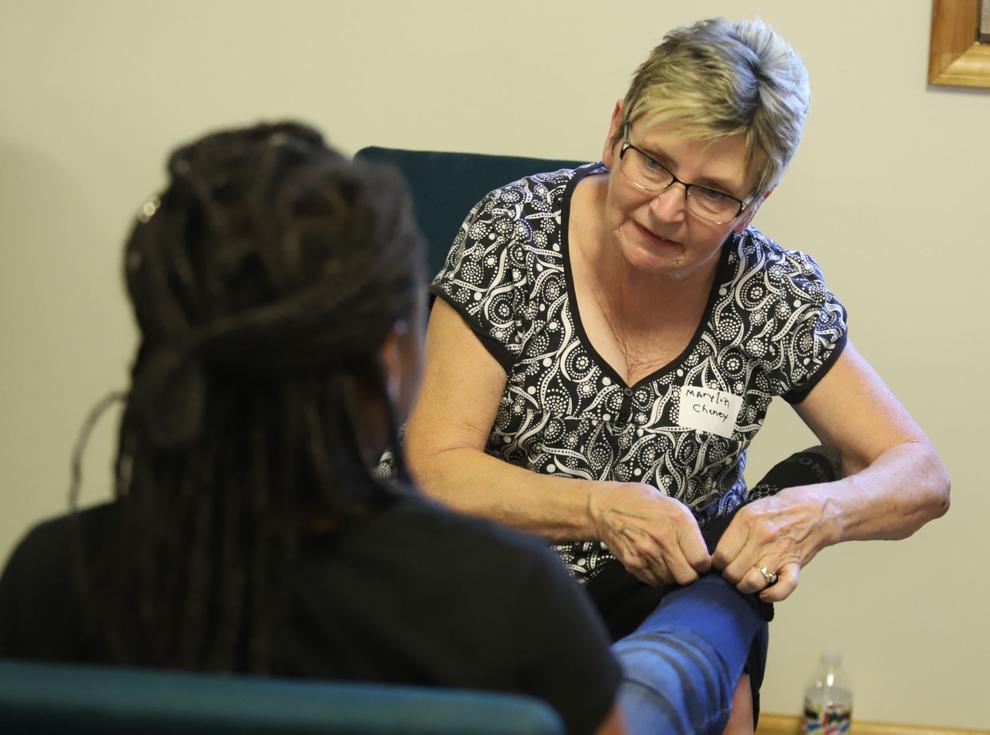 Shoe Event 2 8.30.18.jpg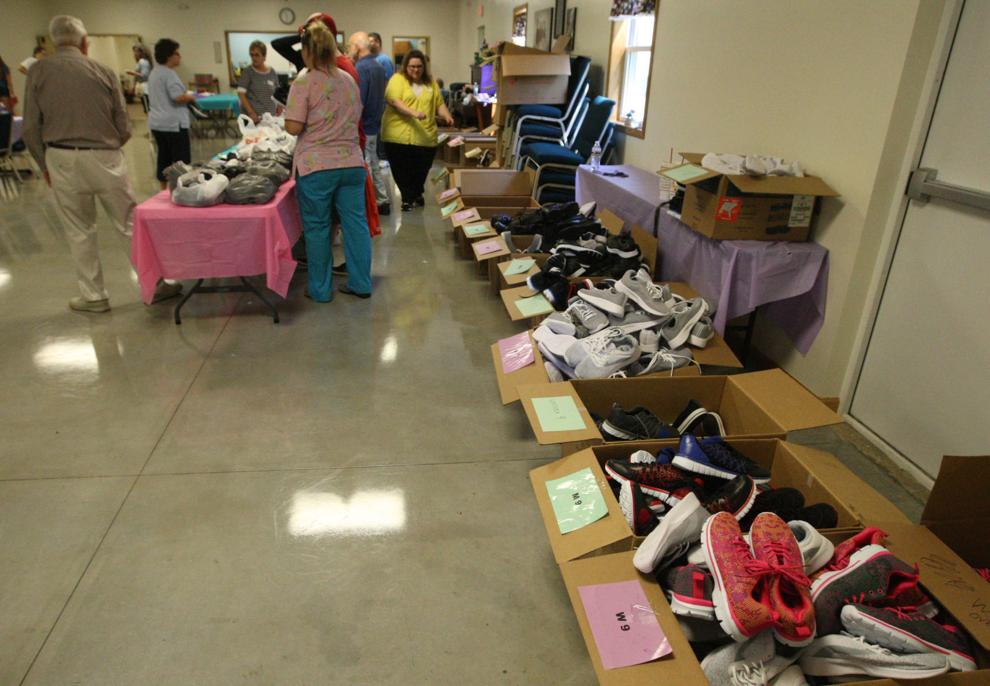 Shoe Event 4 8.30.18.jpg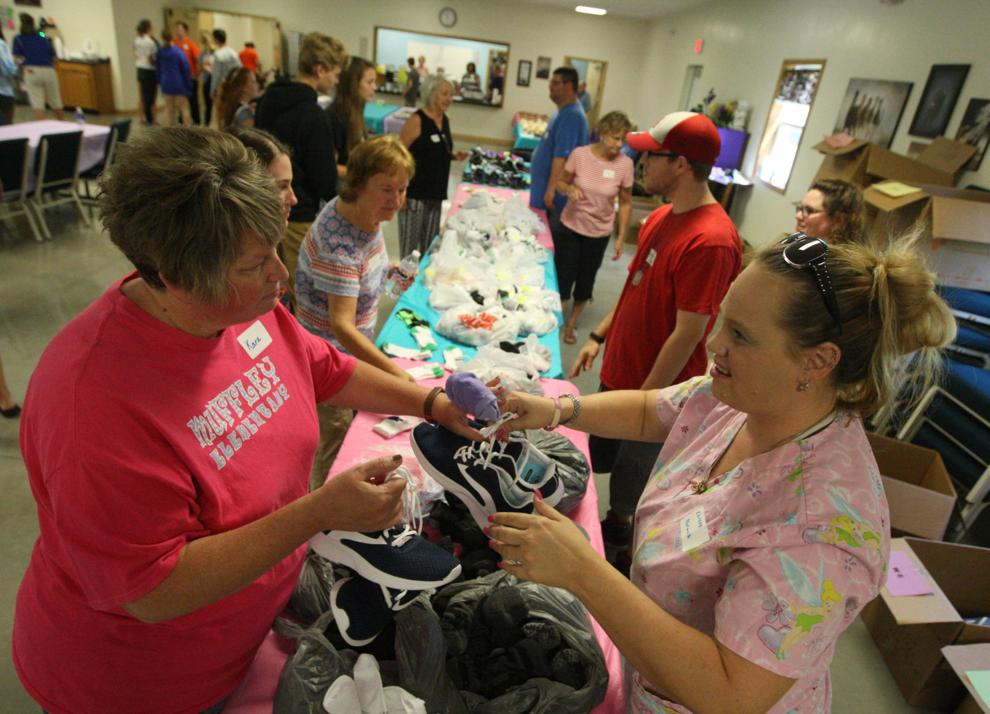 Shoe Event 5 8.30.18.jpg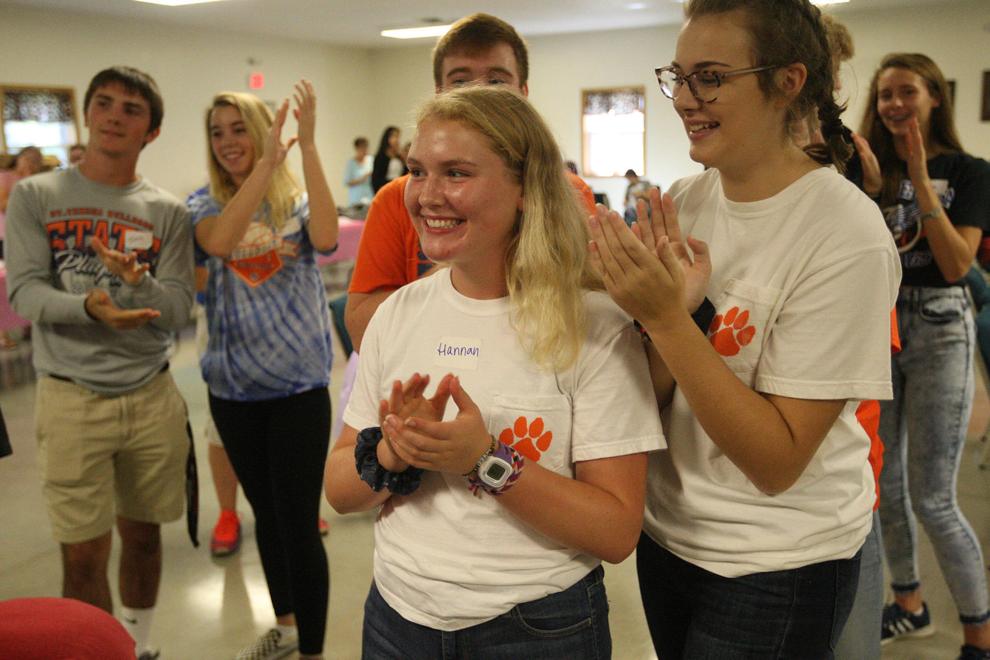 Shoe Event 6 8.30.18.jpg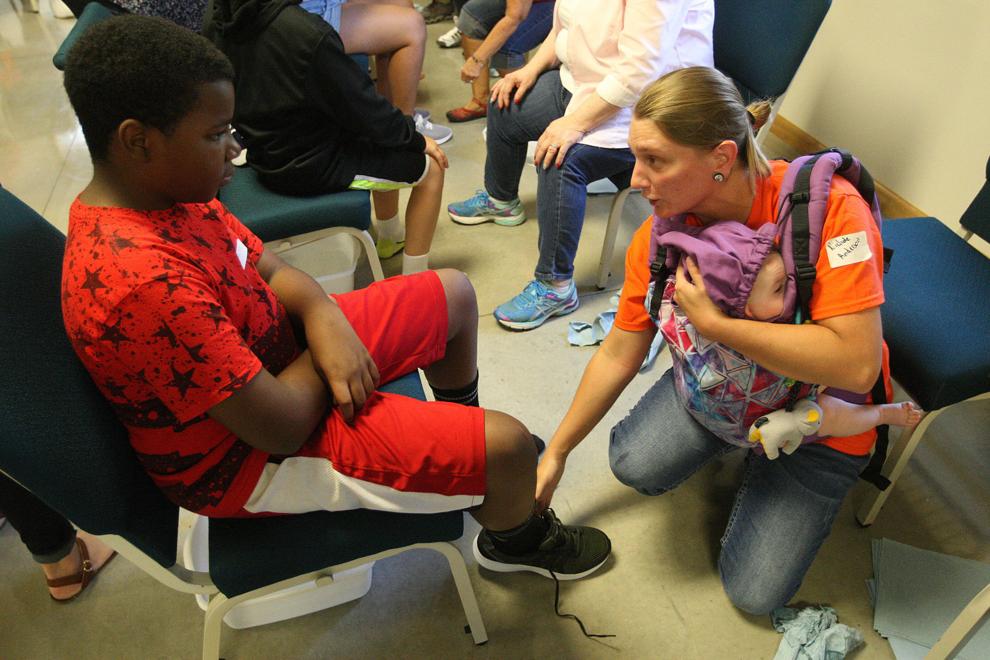 Shoe Event 7 8.30.18.jpg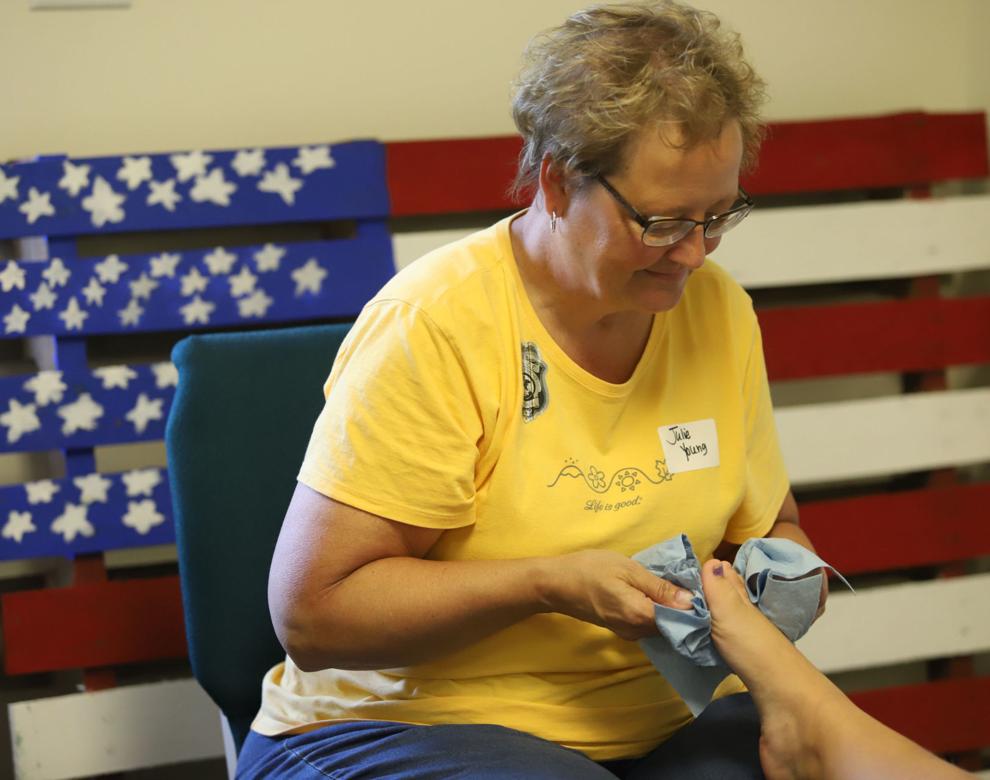 Shoe Event 8 8.30.18.jpg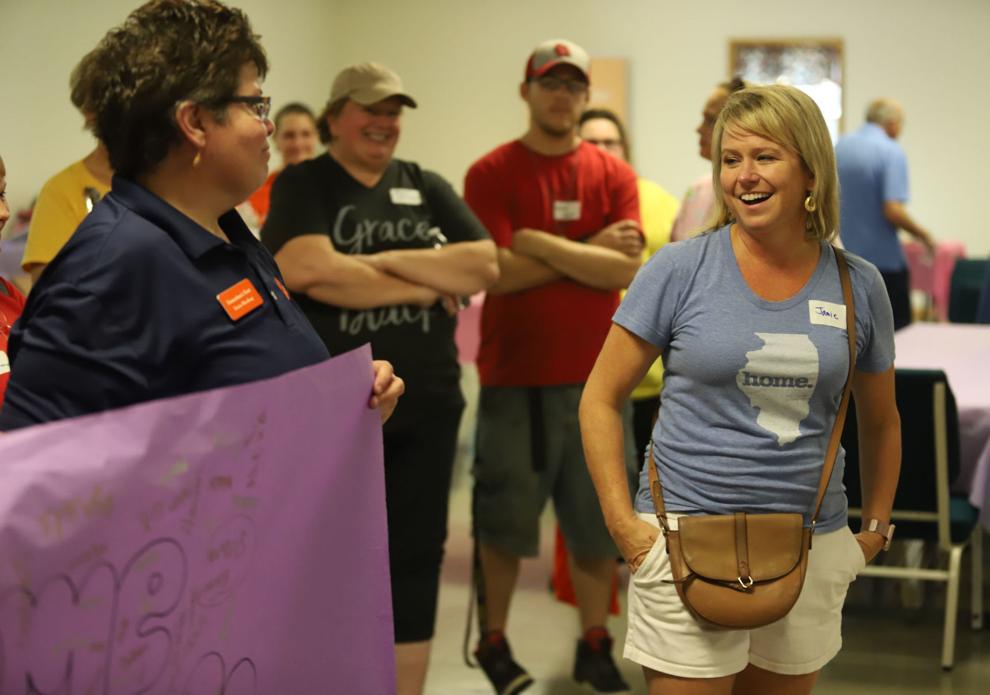 Shoe Event 3 8.30.18.jpg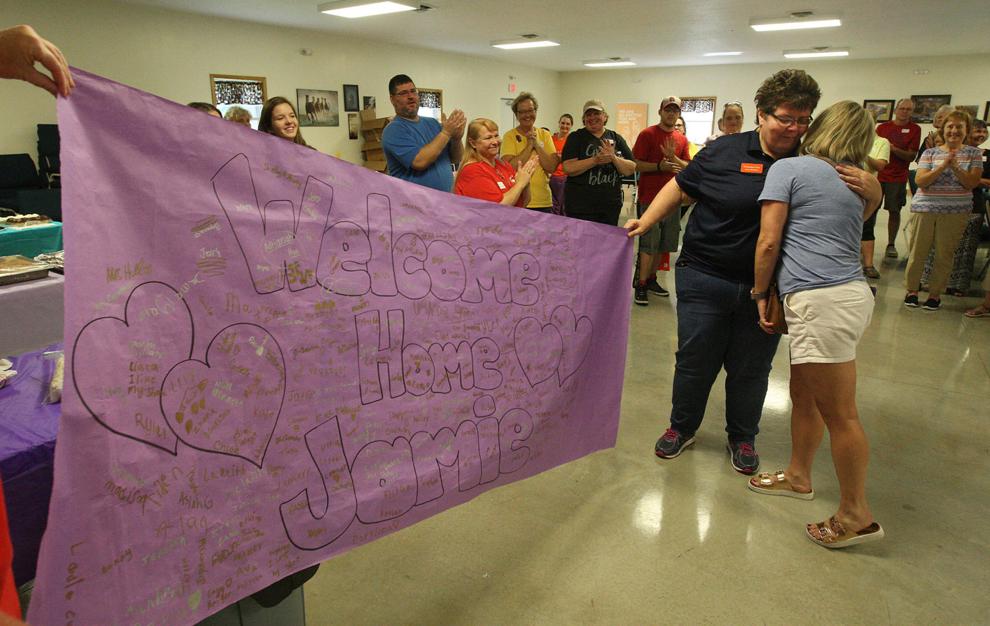 Contact Valerie Wells at (217) 421-7982. Follow her on Twitter: @modgirlreporter