DECATUR — Christine Hall Ossowski spent nearly three decades as an Eisenhower High School teacher and guidance counselor. Early on, she'd work summers at the business her dad founded, Design-Air Heating and Air Conditioning.
"Extra help, errands, answering the phone, billing," she said. "I didn't really like that very much — not enough to lure me away from teaching."
But then life changed. There were health problems in her family. She ended up making a decision: She left her job in education.
Ossowski's story is becoming more common among those in the field, who face long hours, increased intense pressure, new state mandates and sometimes subpar pay in a career that's always been more of a calling than a profession. The result: About 8 percent of educators walk away from teaching each year, compared to 6 percent in 1989, according to the nonpartisan Learning Policy Institute.
The issue is especially challenging in Illinois, where state funding issues and ongoing legislative battles create little stability for school districts. Continuing teacher shortages downstate and in rural areas only complicate things.
Jey Owens, who oversees teacher orientation and recruitment-retention efforts for Decatur schools, said about half of educators leaving positions are going to other districts. The other portion are bowing out of the profession altogether, she said.
"A lot of them have (said), 'I can't handle it. It's more than I can take on. I wasn't prepared,'" Owens said.
Why they're quitting varies, and each case offers an example of the challenges schools face in retention. Overall, the Learning Policy Institute study said that 38 percent retired, 29 percent were working in education in another capacity but not in a classroom, 9 percent were caring for a family member, and 8 percent were working in another field entirely.
Take the Rev. Mark Gearig. He still considers himself a teacher, though it's not quite in the same way as when he taught high school science prior to entering the seminary.
"I always enjoyed being able to help people, getting people to that 'ah-ha' moment, in passing on what I knew," said Gearig, associate pastor at St. Paul's Lutheran Church in Decatur. "That's kind of why I went into (teaching). And I really did enjoy working with the kids, the youth. It was a small, rural public school in northwest Ohio, a little over 100 kids per grade."
During his second year of teaching there, he realized he still felt that call to the ministry and, looking back, he believes that God wanted him to be a teacher for a while first. Teaching in a public school, he said, he was frustrated at times that he couldn't help troubled kids by sharing his faith with them.
"Seeing situations, hurts and pains that they were going through, I'd have loved to speak God's truth into that, the healing and restoring power of it," Gearig said.
One of his co-workers is Andrea Gerhard. She finished college in Wisconsin with a degree in teaching choral and instrumental music and had hoped to get a job in the district where she student-taught, but that didn't work out. She worked at her university in residence life and eventually accepted a similar position at Millikin University. Here she met and married her husband, Clay, and the two have four kids. Now, she's working as director of communications at St. Paul's with Gearig.
"You just never know where God is going to take you, because it certainly wasn't in my plan," Gerhard said with a laugh. "I expected fully to be in the public school system teaching music, which is what I was excited for, and was led into higher ed, working with college students for almost 10 years."
Demand high, pipeline is limited
Nationally, teachers' job satisfaction has dropped from 59 percent who were "very satisfied" in 2009 to 44 percent, the lowest in more than 20 years, according U.S. Department of Education. Additionally, 34 percent do not feel their job is secure, and 29 percent say they are very or fairly likely to leave the profession.
Some of the reasons behind dissatisfaction with teaching include larger class sizes and low parental engagement. Sixty-five percent of teachers say salaries are not fair for the work they do. A third of public school teachers do not expect to be teaching five years from now and 13 percent of public school teachers expect to be retired in five years.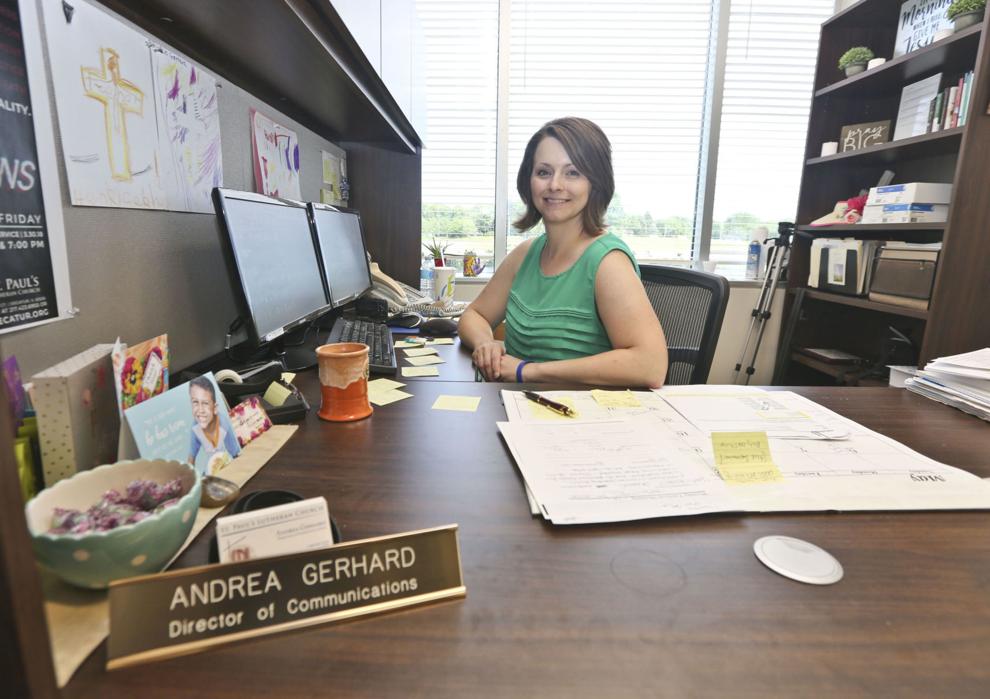 The result is that the need for teachers is high. The National Education Association cites four factors that affect the recruitment of new teachers: a shrinking teaching force; a growing student population; a lack of diversity among teachers to match the diversity of students; a need for teachers in specific schools, locations and subject areas where there are shortages. Currently 40 percent of students are minority nationally, while 5 percent of teachers are minorities. The greatest needs are in urban and rural areas.
The NEA's position is that retaining experienced teachers as well as recruiting new ones is equally important and can be accomplished if teachers receive "adequate preparation, support, leadership and autonomy as well as compensation that reflects their professional stature."
The national average salary for public school teachers in 2015-16 was $58,064, which when adjusted for inflation, is 1 percent lower than it was in 1990-91.
Dick Startz writes for the Brookings Institute's Brown Center Chalkboard weekly blog and said that looking at the 8 percent of teachers who leave the profession might not seem like a lot, but is actually a trend that should cause concern.
Schools lose about one teacher of every six annually, on average, he added, and that means that the district loses its investment in training those teachers, as well as raising the necessity of replacing them, when teacher ranks are shrinking as fewer people enter the profession.
"While the number is small, if you're running a school district, you still might want to have a better idea of where the 'leavers' are leaving to," said Startz, an economics professor at the University of California, Santa Barbara.
In Ossowski's case, her family needed her.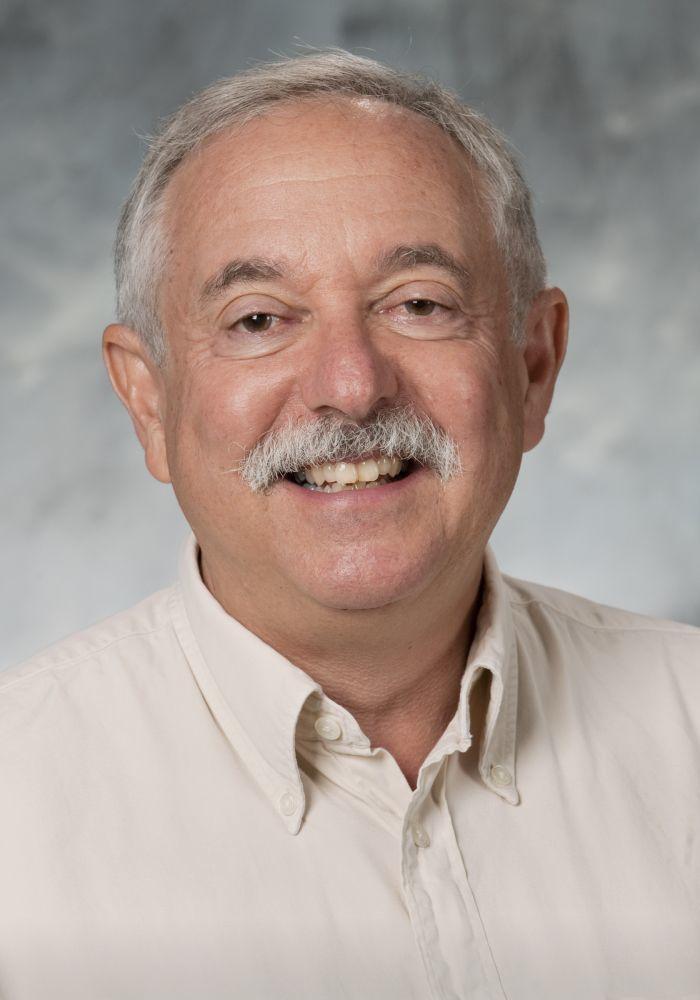 "I called the Teachers Retirement System and saw that I was sitting nicely, though I'm going to collect five years later than I thought I was going to," Ossowski said. "But that gives me enough time to get on my feet here and now I'm doing sales, which is something I never thought I would do. It didn't sound like any fun, but once I worked into it, I started through an Ameren program for income-qualified people and I started to love it."
She uses the same people skills that she used in teaching and counseling, and finds satisfaction helping people, she said.
Focus on new teachers
The other challenge in Illinois is the recurring budget crisis and inconsistent funding for public education. Though the General Assembly passed education funding reform in 2017, a formula is still in the works. Gov. Bruce Rauner on Monday used his veto power on the bill, citing concerns that a technicality in the wording would prevent private schools from participating in a scholarship program he supports, and rewrote the measure.
The Illinois State Board of Education had asked for the measure's passage so officials could move forward with a new funding formula that would benefit needy schools. The veto could leave schools waiting for state dollars even longer as legislators decide whether to accept Rauner's changes, reject them with an override or take no action, which means the legislation would die. Such a situation has been a regular occurrence in Illinois in recent years, with no budget passed for two consecutive years and more than $16 billion in unpaid bills.
State Sen. Andy Manar, D-Bunker Hill, proposed a plan to address teacher shortages downstate and in rural areas, which passed the Senate on Tuesday. Based on suggestions from teachers during a series of meetings held by Manar in the fall, the plan creates a short-term substitute teaching license and allows retired teachers to serve as substitute teachers without jeopardizing their retirement pay. The bill faces no opposition in either the Senate or House and will be sent to the governor's office to be signed into law.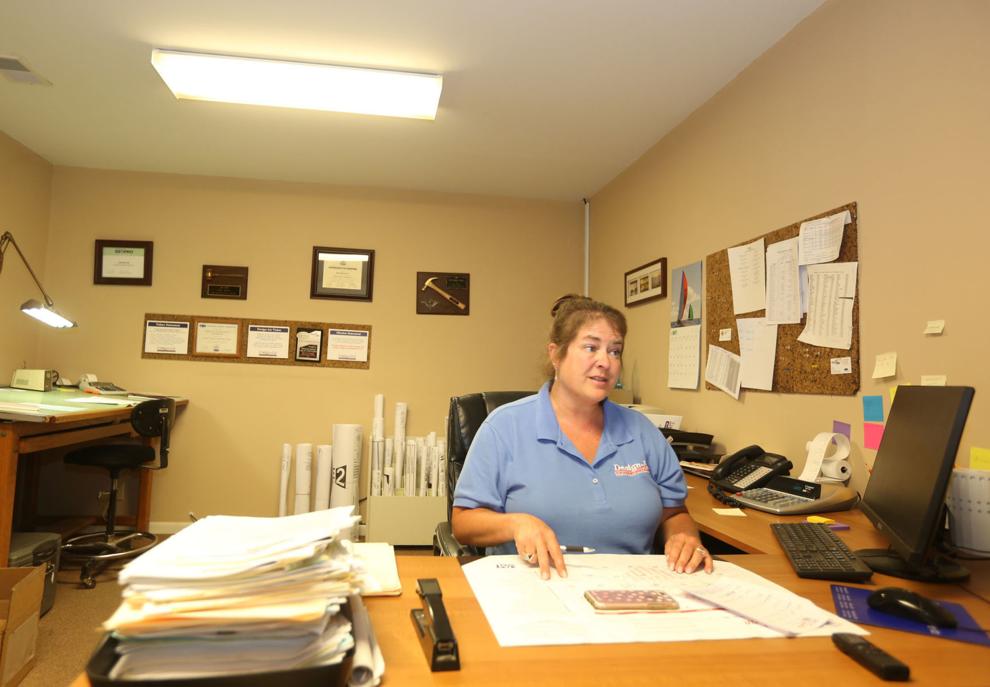 The Senate also approved a measure to allow substitute teachers to provide evidence of physical fitness to school districts so they don't have to pay for the cost of an exam.
There also is continued focused on new teachers. While national reports often cite that half of teachers abandon the profession in the first five years, that's not quite accurate. According to the U.S. Department of Education, 9.1 percent of teachers leave teaching within the first three years.
Decatur School District has instituted several measures to recruit and retain teachers, among them a week-long orientation. New teachers are assigned mentors from among experienced district teachers, and meet regularly throughout their first year. A session last year was "meet your board members," and the teachers were able to ask questions of the board. Another session was help in preparing for parent-teacher conferences.
They're also introduced to resources available in Decatur, things to do and places to go, opportunities to volunteer and join organizations to give them a sense of belonging. Having each other helps, too, as the new teachers form friendships with each other.
Owens said she uses every avenue available to recruit teachers, including virtual and in-person job fairs, contacting and visiting universities, talking to education majors and majors in other areas who might consider a teaching career.
In addition to the pressure, she said, some also leave because of a board policy requiring district residency of new employees and existing employees who move into higher positions. In some cases, Owens said, it's not possible for people to move and they end up leaving to take jobs in districts closer to their homes.
DECATUR – New teachers in Decatur School District meet regularly for mentoring and workshops…
Owens also is working on several ideas, among them a wellness program that will incorporate physical fitness through partnerships with the YMCA and the Decatur Indoor Sports Center, and other initiatives to help staff with mental, spiritual and emotional wellness as well. She wants to revive Club 315, which was a group of young teachers who met regularly after school hours for fellowship and food, and develop a leadership pipeline.
Ossowski said she now works with her son, Zachary, at the family business her father founded 40 years ago. She said her passion hasn't changed.
"I love to read and I thought being an English teacher would be really cool," she said.
Gerhard said she's also finding satisfaction in her new role and leading the handbell choir.
"Every week when I have handbell choir, that's teaching," she said. "We learn in that environment because it's important to talk about that we're not just there to play things, but we talk about the music and what the composer is trying to express. I'm teaching in a lot of different ways, while not being in a school."
---
Contact Valerie Wells at (217) 421-7982. Follow her on Twitter: @modgirlreporter