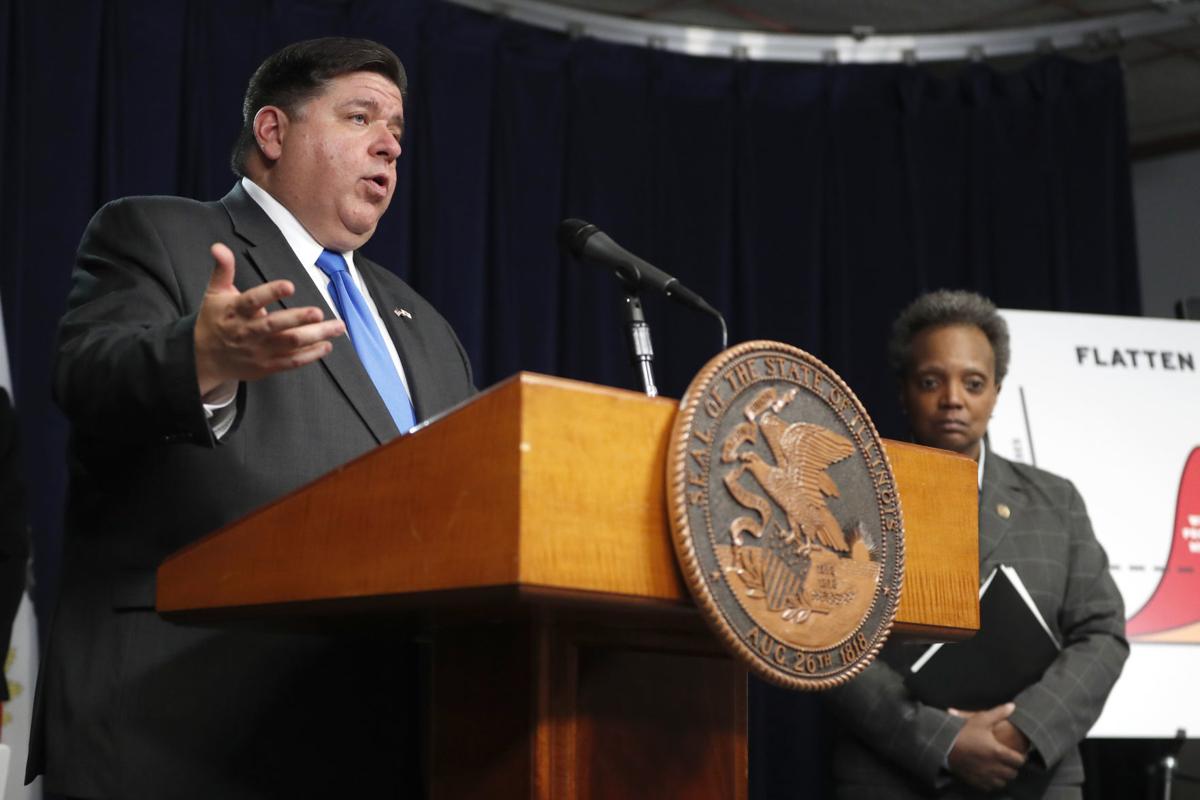 The order suspends certain rules governing school terms and attendance and empowers the Illinois State Board of Education to define acceptable outlines of remote learning.
Questions remain about what this means for individual schools, which have been closed by executive order since March 17, and how e-learning may be enforced while classroom instruction is suspended.
For example, the new order suspends the method for calculating daily attendance but also states it "shall not be construed as relieving school districts" of the requirement to provide at least 176 days of student attendance during a school year.
The first two weeks of the school closure, through Monday, have been deemed "act of God" days, so they count toward the 176. But from Tuesday on, schools may have to use remote learning or make up days in order to meet the requirement.
To that end, the order leaves open the possibility that school employees could be paid for extra days worked if school terms are extended into the summer, stating "nothing shall prohibit school employees from receiving compensation based on their contracts for additional time worked as a result of an extension of the school term."
Schools statewide have been closed since March 17 and are to stay shut through at least April 7. Chicago Public Schools plans to stay closed through April 20.
The order, which is effective for the duration of the statewide disaster proclamation, also formally suspends state assessment requirements, which ISBE had already indicated it was doing after getting a federal waiver.
Also new under the order, schools with early childhood or preschool programs that use state funding may provide child care to children of emergency workers who are exempt from the governor's stay-at-home order, and competitive bids for construction work can be handled electronically.
---