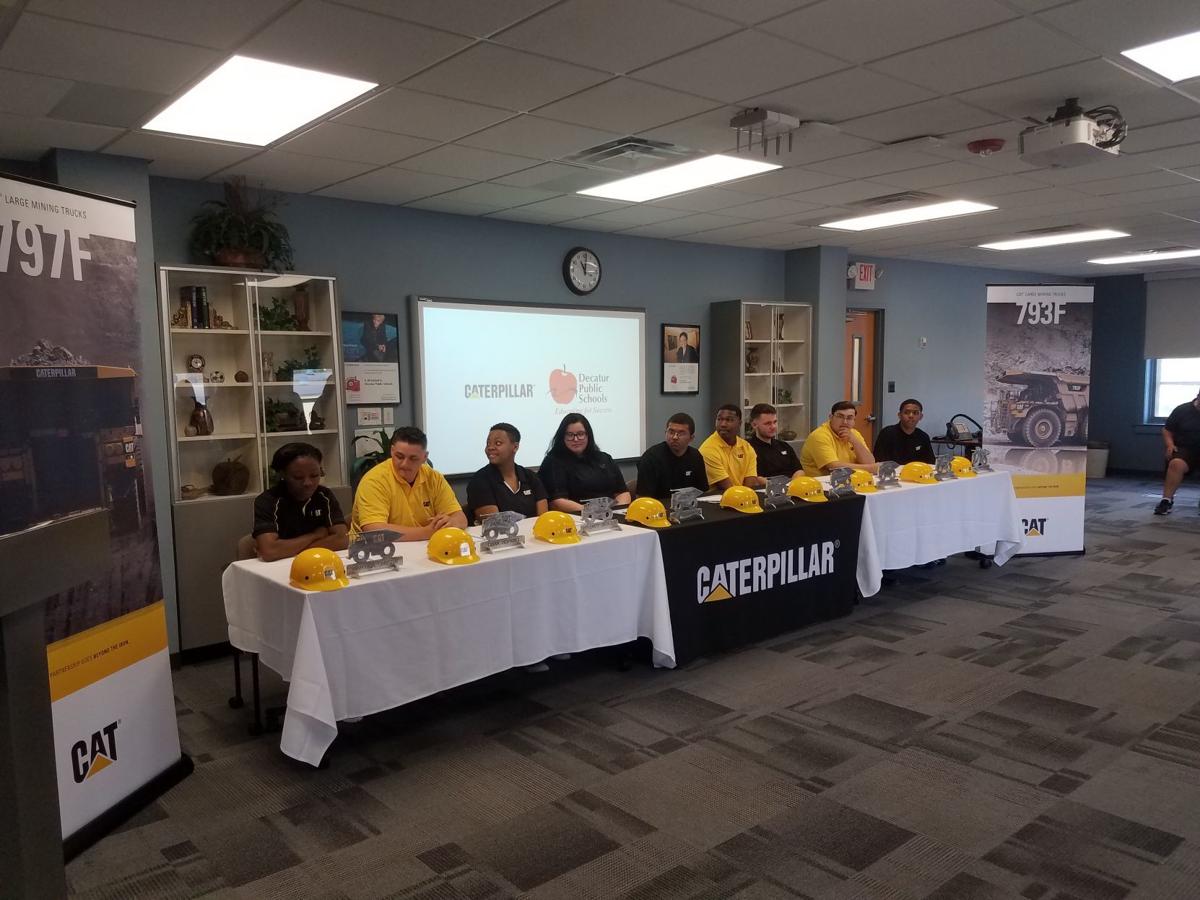 DECATUR — Cerenity Jackson had no idea what she wanted to do after graduating high school.
When she was approached as a sophomore to be part of a brand-new internship program with Caterpillar Inc. that would train her for the next two years, she accepted.
"I told her, you have to do something," said her mother, Larese. "She said, 'I have to give up my summer, I won't have any fun.'"
Thanks to that program, Cerenity, who will graduate from Eisenhower High School on Saturday, has a full-time job starting on Monday, as a welder, a job that will pay a living wage right out of high school.
"I'm going to move out," Cerenity said, giving her mom a grin.
Nine students from Eisenhower and MacArthur signed letters of intent to accept full-time jobs at Caterpillar beginning on Monday, May 20, thanks to the CAT Pathway program.
The two-year program was an experimental partnership between the Decatur School District and Caterpillar, said Superintendent Paul Fregeau. He recalled that when he first assumed the post of superintendent, he told everyone that his focus would be preparing students for "career and college," not "college and career." The order of the words is significant.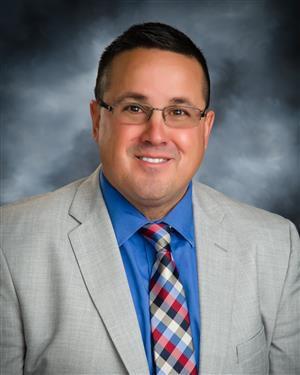 "For a long time, educators always talked about 'college and career readiness,' and I pointed out to folks that our real goal is to have students linked to careers," Fregeau said. "So I'm purposeful in saying 'career and college readiness' in my conversations. I'm not mixing it up. That's what I believe, and that's my vision, and this is a perfect example today of what that means for our students."
You have free articles remaining.
One of the nine students who were at the career signing ceremony didn't actually sign his letter of intent, but not because he doesn't want the job. Tray Williams planned to join the Navy in the fall and work at Caterpillar this summer, but his country called him to come sooner, and he'll be serving his country instead.
"If he comes back to us (when he's finished his Navy service), we'll welcome him back with open arms," said Tony Brewster, director of human resources for CAT.
By signing up to work at Caterpillar, Brewster said, the students could be embarking on a lifetime career, if that's what they choose, thanks to opportunities within the company through training and advancement.
Cerenity, for example, said she knew college wasn't for her, but didn't realize she would enjoy welding until she began the program. That will be her job at Caterpillar.
After joining the program two years ago, students were taken on tours, explored some of the giant machinery manufactured by Caterpillar and worked through the summer, earning over $11 per hour. Once school started, the students went to school half a day and worked half a day.
Most of the new employees will end up in manufacturing jobs, Brewster said, but one ambitious young man decided, on his own, to study for and take the exam to be an auditor.
Tre Schoen, who just turned 18, said he has aspirations beyond the factory floor. "I wanted to challenge myself to take that test and take the next one above that test," he said.
Ashley Grayned, director of innovative programs for the school district, told the students she was proud of each and every one of them.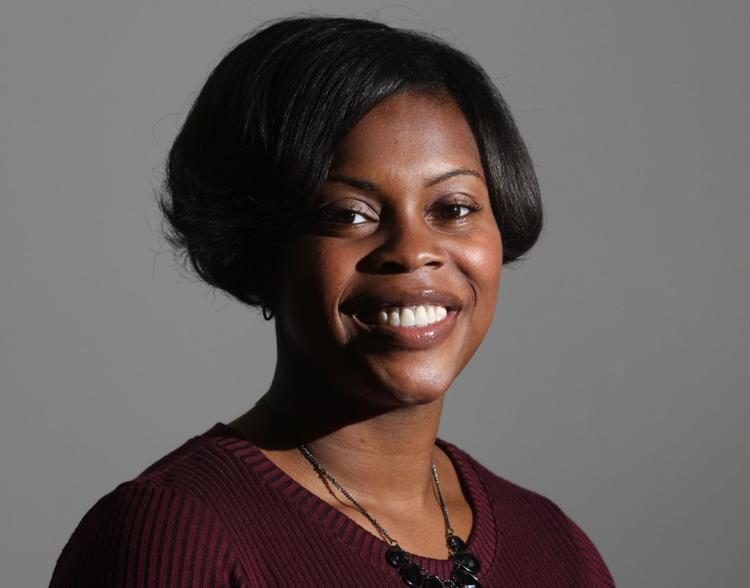 "My purpose is to inspire, impact and transform," Grayned said. "I hope you'll find your purpose and pursue it."
Contact Valerie Wells at (217) 421-7982. Follow her on Twitter: @modgirlreporter