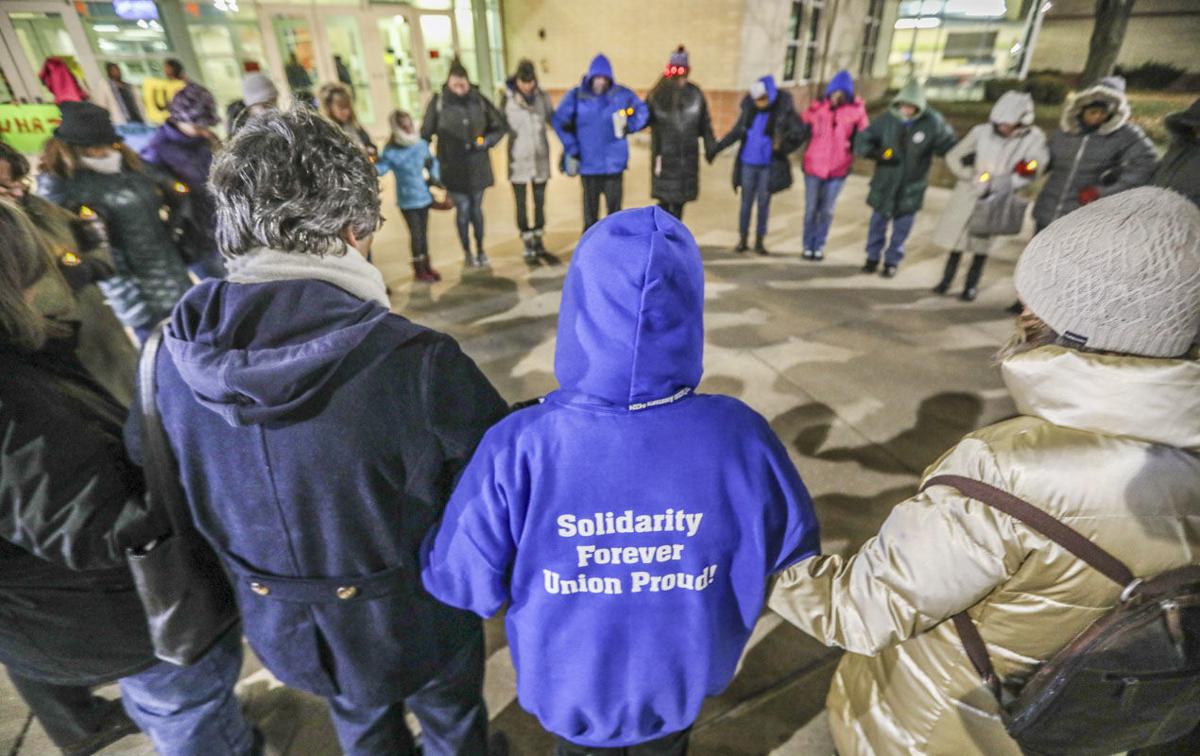 DECATUR — An agreement between Decatur teaching assistants and the school district was not reached during a three-hour negotiating session Monday. 
The meeting was the latest in months of talks between the Decatur School District and Decatur Federation of Teaching Assistants as they struggled to reach a contract agreement. They are set to meet again Jan. 6. 
"All seven board members were present in an effort to make forward progress," the school district said in a statement released Monday night. "DPS and DFTA spent more than three hours negotiating and had productive discussions, but have not yet come to an agreement." 
Jon Nadler, a field service director for the Illinois Federation of Teachers who is working with DFTA, said there was "no movement on anything" being proposed by the district. 
The main sticking point remains health insurance costs, which teaching assistants have said are unaffordable especially for members with family insurance in later years of the contract, he said. 
"It was made very clear to us at the end that they do not care what the impact is to any TA," Nadler said in a phone interview after the meeting. "We were told their proposal is not going to change on the health insurance, period."
You have free articles remaining.
He said the union had been prepared to continue negotiating, but district officials called off the meeting after three hours. 
While Nadler said there are other areas of disagreement, health insurance costs have been the most publicly discussed by both sides. A federal mediator became involved in the fall, and the teaching assistants went on strike for three days in October. The two sides last met on Nov. 21. 
Union leaders have said members can't afford the district's proposed health insurance costs. District officials have said the plans are reasonable. 
Teaching assistants currently pay $900 annually for single employee coverage and $3,300 for family coverage over 18 pay periods, or nine months of the year while they are working. The district's health insurance proposal offers a high-deductible plan with lower monthly premiums in addition to a comparable level of coverage with higher monthly premium costs. 
Under the lower-deductible plan, costs would range from $1,471.56 for a single employee to $8,159.28 for family coverage in 2023, the final year of the contract. Monthly premiums for single employees would be covered by the district under the higher-deductible plan. Those with family coverage would pay $3,864 annually. 
Costs for employees with a spouse or children would range from $5,500 and $5,700 under the lower-deductible plan and $2,300 to $2,400 for those with the higher deductible.  
01GALLERY-dfta-rally--112219.JPG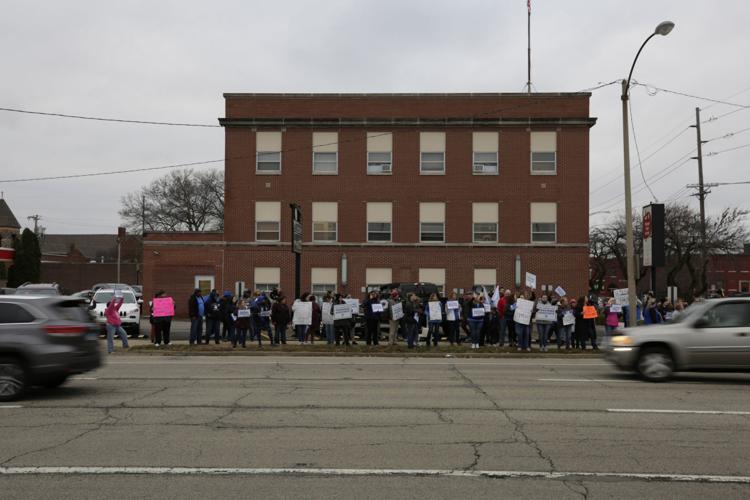 02GALLERY-dfta-rally--112219.JPG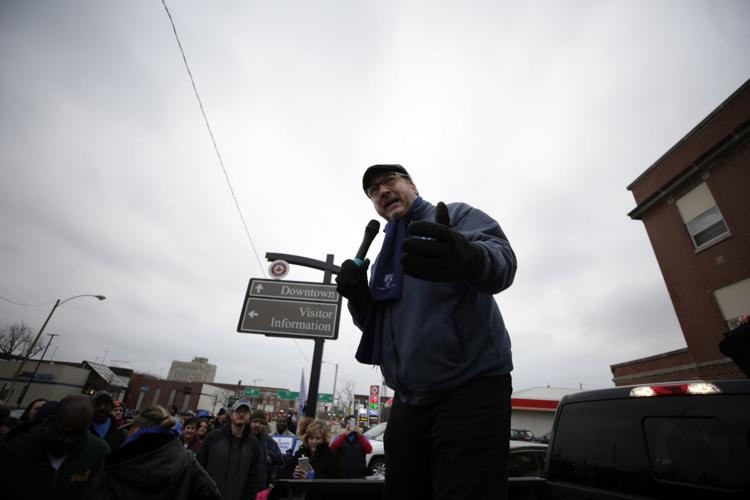 03GALLERY-dfta-rally--112219.JPG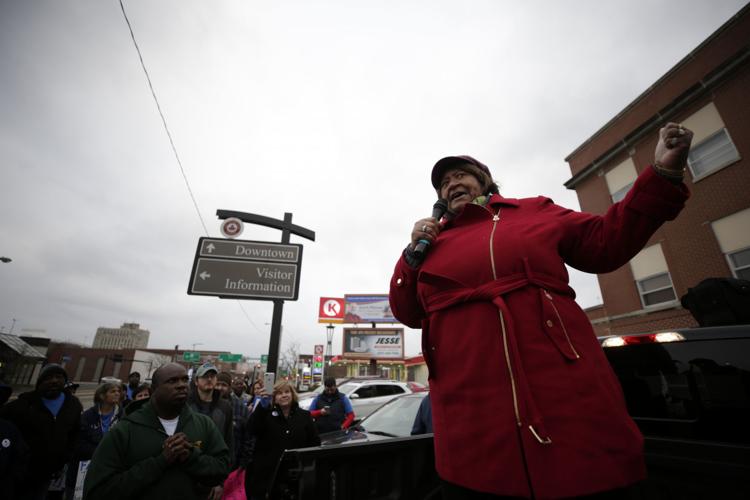 04GALLERY-dfta-rally--112219.JPG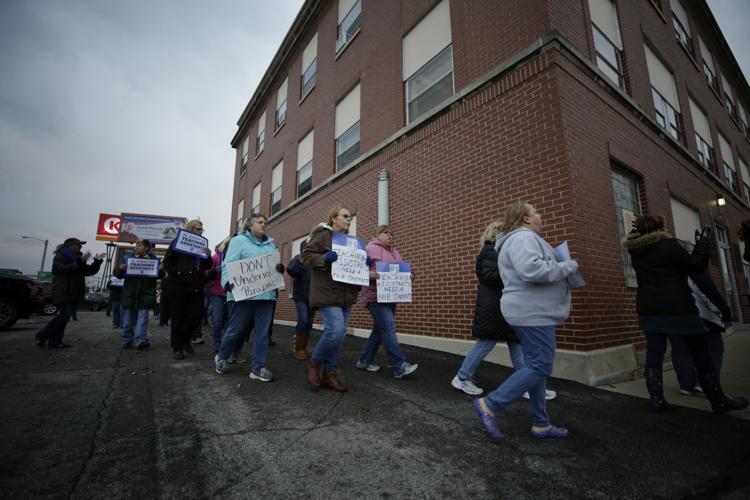 05GALLERY-dfta-rally--112219.JPG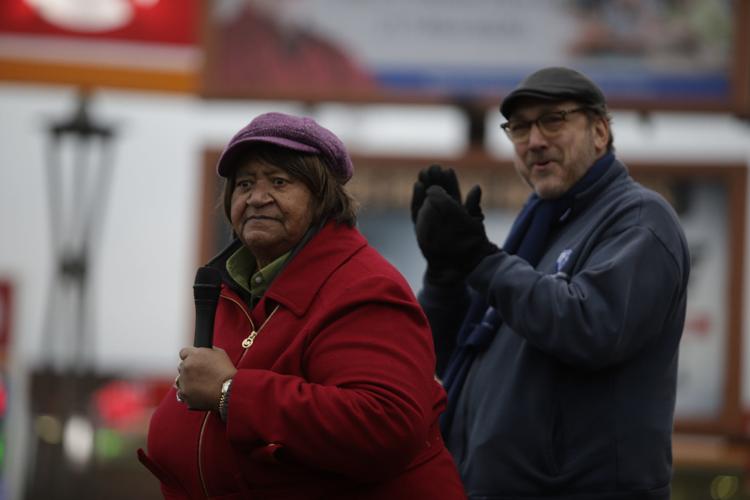 06GALLERY-dfta-rally--112219.JPG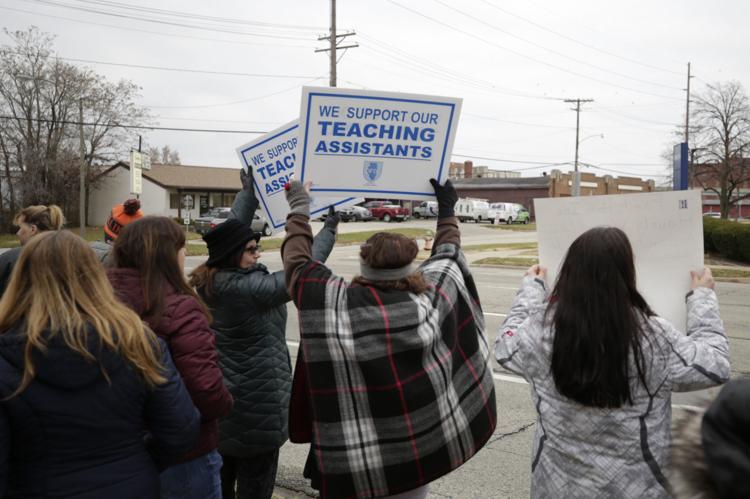 07GALLERY-dfta-rally--112219.JPG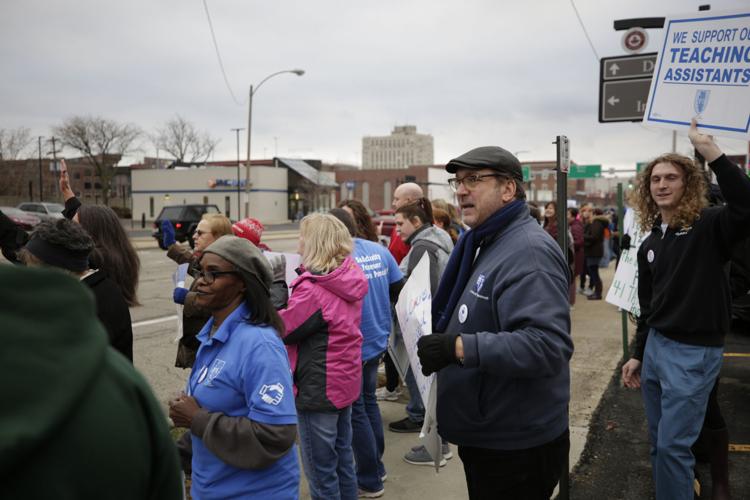 08GALLERY-dfta-rally--112219.JPG
09GALLERY-dfta-rally--112219.JPG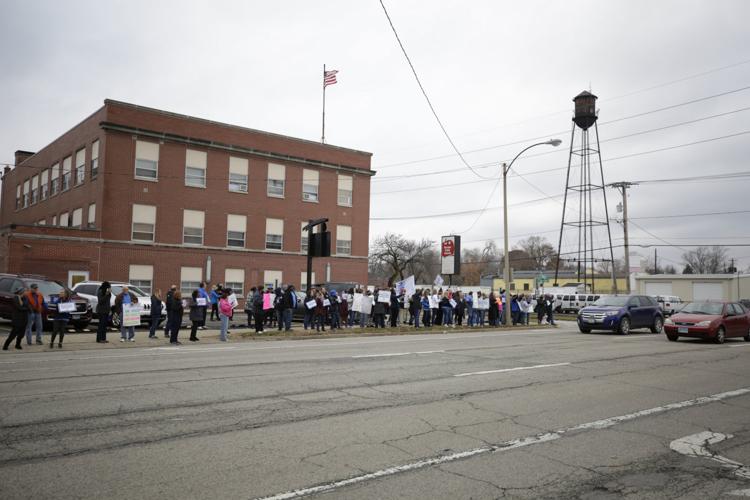 10GALLERY-dfta-rally--112219.JPG
11GALLERY-dfta-rally--112219.JPG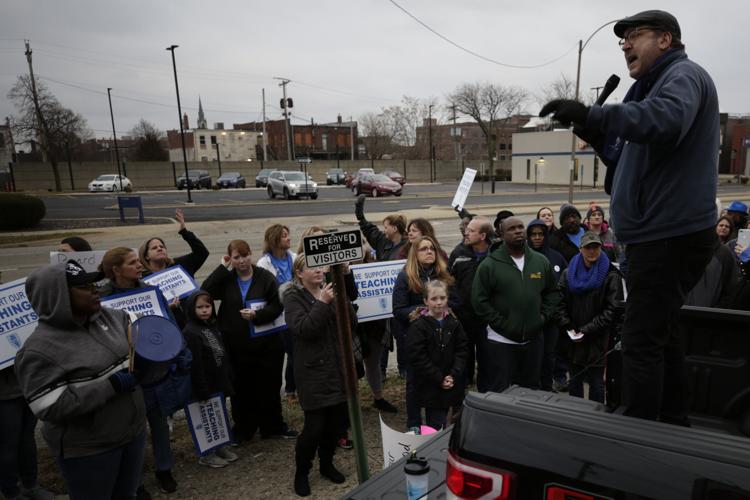 12GALLERY-dfta-rally--112219.JPG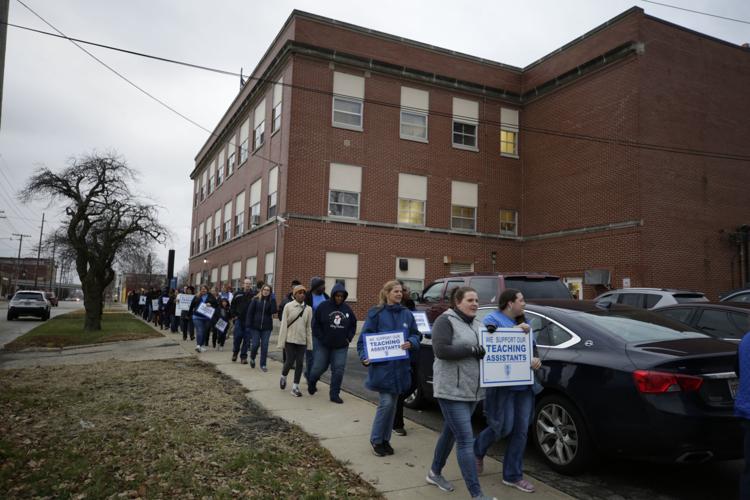 13GALLERY-dfta-rally--112219.JPG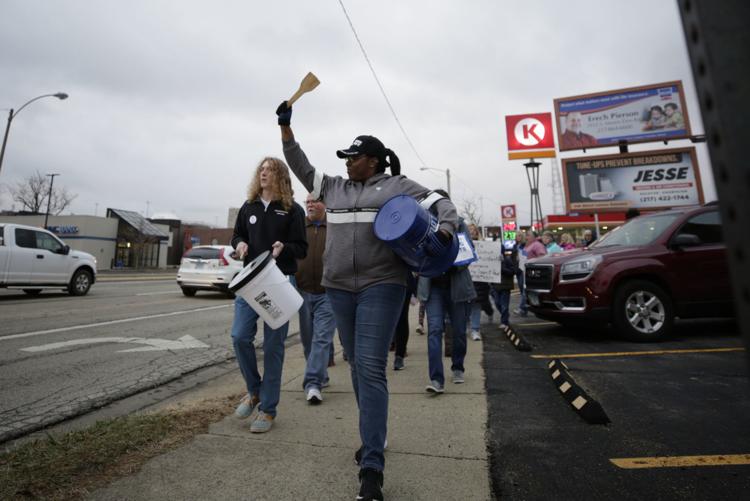 14GALLERY-dfta-rally--112219.JPG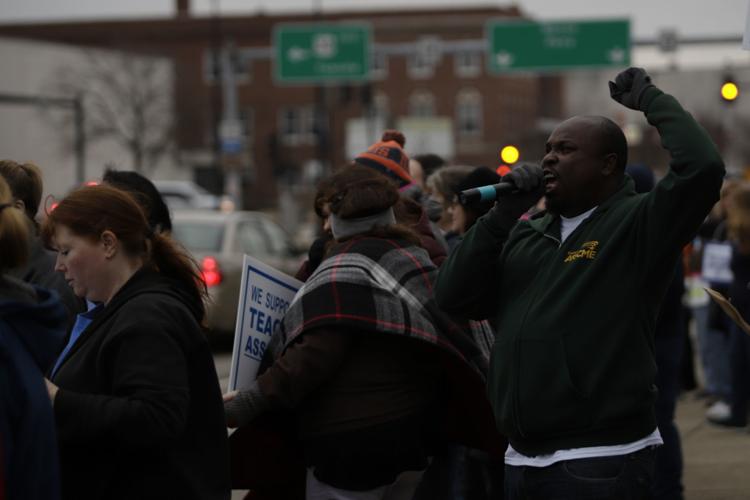 15GALLERY-dfta-rally--112219.JPG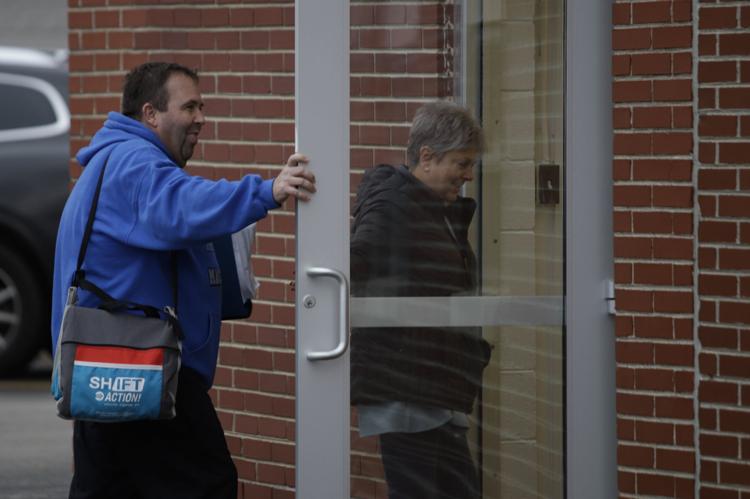 Contact Analisa Trofimuk at (217) 421-7985. Follow her on Twitter: @AnalisaTro