DECATUR — Decatur school board President Dan Oakes filed to run for re-election on Monday.
Consolidated elections will be held on April 4.

You have free articles remaining.
Oakes served on the board from 1991-94, and after a four-year break, has served continuously since 1998. He was chosen as president of the school board in 2017 and had never served in that capacity before then.
Two other board members, Sherri Perkins and Brian Hodges, are also completing their terms in 2019. Perkins has decided to step down. Hodges did not file on Monday and had not returned a call by press time to answer whether he intends to run again. Candidates have until 4:30 p.m. Monday, Dec. 17, to file.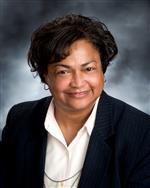 Candidates in other school districts who filed on Monday include, in order of filing:
Jeffrey D. Sams, Mount Zion
John Flora, Mount Zion
David E. Brandon Jr., Mount Zion
Rebecca J. Kraft, Meridian
Kara M. Morey, Meridian
Clay Sellmeyer, Warrensburg-Latham
Nathan L. Wentworth, Warrensburg-Latham
David Munson, Warrensburg-Latham
Libby Pasquariello, Warrensburg-Latham
Rory Tipsword, Argenta-Oreana
Todd Armstrong, Argenta-Oreana
Martha Gulick Leeper, Sangamon Valley
Stephanie Guerrero, Sangamon Valley
Contact Valerie Wells at (217) 421-7982. Follow her on Twitter: @modgirlreporter