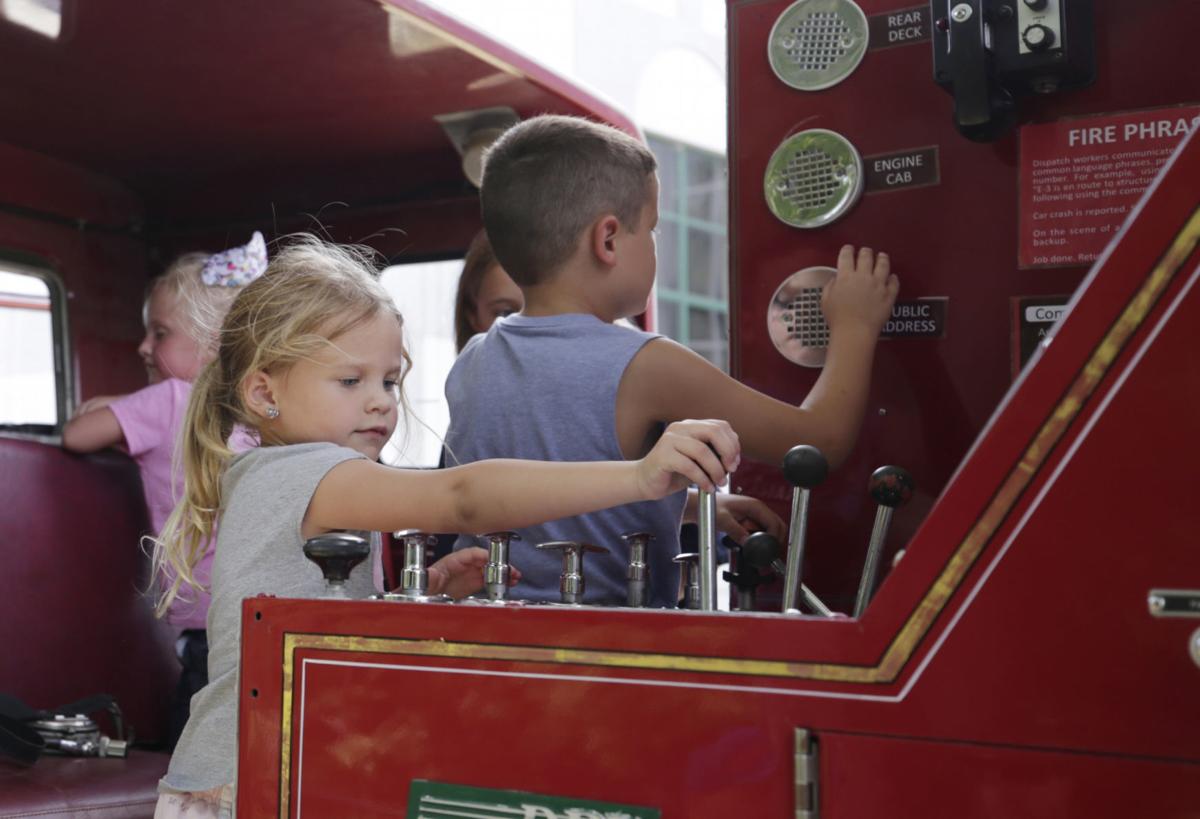 DECATUR — Twenty-seven years ago, Don Wright responded to a scene he'll never forget: a natural gas pipeline explosion in Elwin, when he saw a fireball devour equipment and vehicles.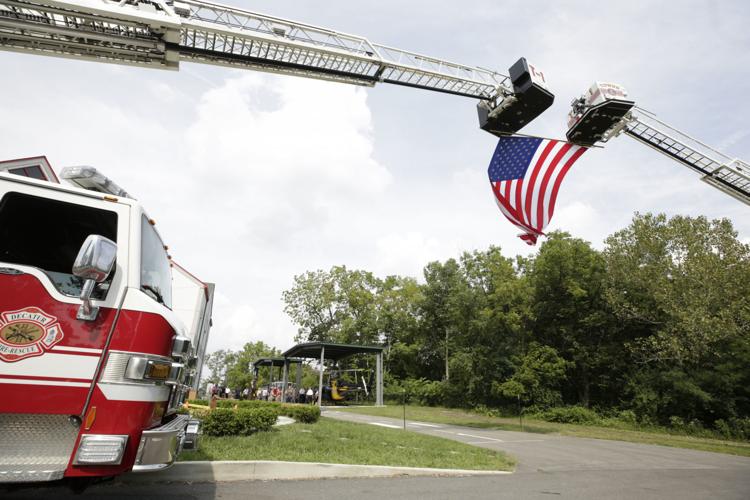 "I did a ground survey, I went in there to look for any kind of survivors," said Wright, who served as Mount Zion Fire Chief the time of the October 1992 explosion. "The vehicle was on fire, the fireball was there. One man was still inside. I got to that truck, and said something to the gentleman and he answered me."
The crew was able to get the man out from under the vehicle, which was blown 60 feet away by the blast and landed upside down. He survived for about a year, but later died because of the effects of his injuries, Wright said. Three other people, including two firefighters, were also treated for injuries, according to news reports at the time.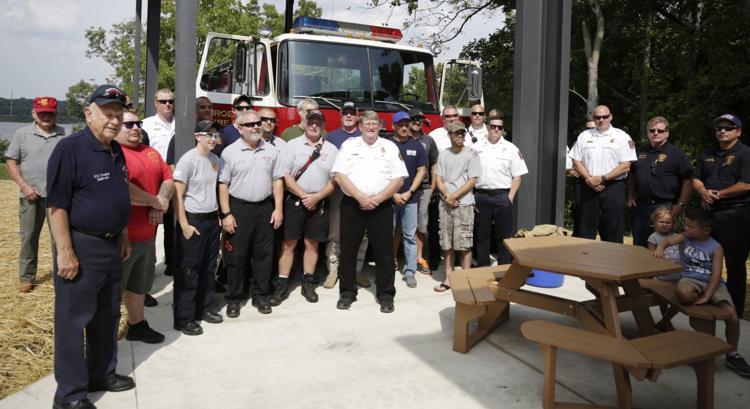 Wright was among the crew of firefighters that responded to the explosion in a fire truck known as Engine 3. The truck's legacy now is set to continue as an educational tool at the Children's Museum of Illinois, where it will represent an extension of the Heroes Hall area that honors law enforcement and other first responders. Wright and other first responders were among those who attended a ribbon-cutting ceremony for the new truck on Wednesday afternoon. 
The 18th anniversary of the terrorist attacks of Sept. 11, 2001 proved a fitting occasion to recognize the community's first responders. Guests walked up to the exhibit with an American flag hanging nearly 40 feet above the ground, supported by two firetruck ladders.
Museum Executive Director Amber Kaylor said organizers initially hadn't planned to unveil the exhibit on Sept. 11, but the opportunity arose as the date got closer. She said it was a good opportunity to thank first responders for their service to communities and to reflect on the 343 firefighters who died responding to the attacks.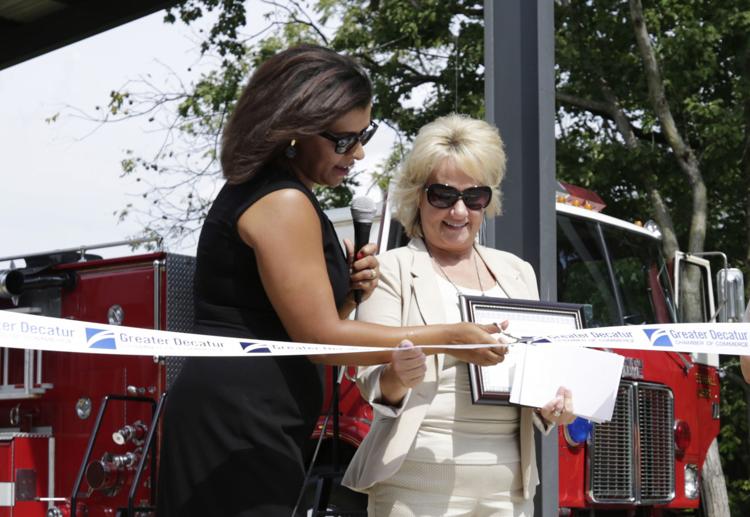 "I couldn't be more proud or more humbled to be able to present this to the community on 9/11," she said in her presentation speech. "I know I speak for myself and all of us when I say that there's a lot of emotions tied to 9/11 for all of us, and to be able to be here with all of you, and especially fire fighters, means a lot to us, to the staff, to myself."
Hall of Heroes, a 7,000-square-foot law enforcement-themed museum expansion, opened last year. It was funded by a $3 million grant from the private foundation of Howard G. Buffett, a former Macon County sheriff and longtime supporter of law enforcement and other Central Illinois agencies. 
The Buffett Foundation also was responsible for locating Engine 3, which had been purchased by the Mount Zion Fire Department in 1979, and helping to bring it to the museum.
Many parts were melted from fire damage in the 1992 explosion, so the engine had to be rebuilt and returned in 1993. It was transferred to Dora Township in Moultrie County in 2011. The township donated it to the Children's Museum after eight years of ownership.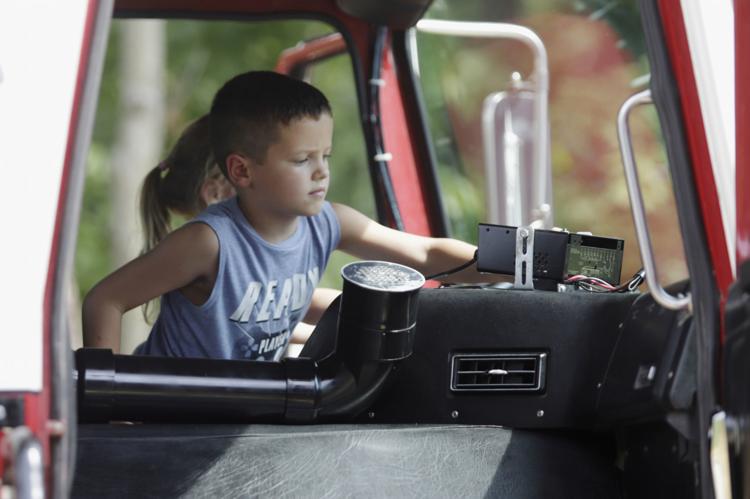 "We're an arts and science museum, so we try to pull out those elements of law enforcement work, obviously firefighting, there's tons there to work with, so we really just want to plant those seeds of interest," Kaylor said. "That, if you have an interest in science, you can take that and apply it to a career in fire science."
The museum hopes to use the donation to strengthen children's interest in careers as first responders. 
"These are professions that were once kind of the most sought-after professions that have started to dwindle in terms of interest from younger people," she said. "So we have a unique opportunity to hopefully create that interest at a very young age, and we hope that takes route in grows."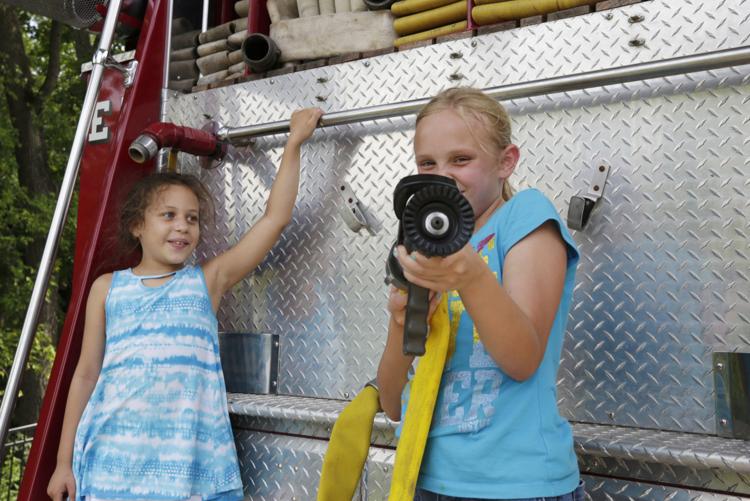 Heroes Hall features two stories of interactive exhibits that represent local first-responder branches, including police, the fire department, Decatur Park Police and the Macon County Sheriff's office. It was the first expansion to the Children's Museum since its 1995 opening in Decatur.
Engine 3 is located across from the Macon County Sheriff helicopter exhibit. Children will have interactive opportunities to try on fire gear, a hose they can hold, siren and engine sounds activated through buttons inside and lights that will eventually be added. Speaking tubes are located on the front, back and near the pump panel as well, for children to speak with each other.
"It's an awesome deal. It takes the fire service and teaches the children, I mean all children know there's fire trucks and firefighters, but this gives them a chance to climb on one and get an idea of what it's like, and maybe some day they'll want to be a firefighter," said Wright.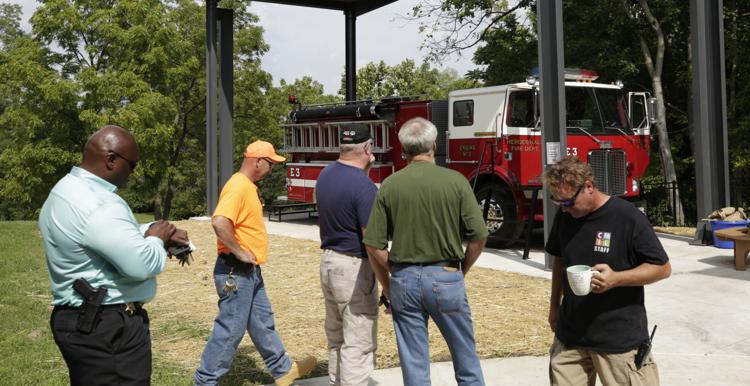 "We hope that kids come out and they play," Kaylor said, "and we spark something, no pun intended, that makes them think, 'I want to grow up and be a firefighter someday.'"
Be the first to know
Get local news delivered to your inbox!