DECATUR — Jeanette Rorabaugh was a Girl Scout as long as it was possible to be one.
The Decatur resident joined the Brownies as a second-grader and continued through her senior year of high school.
"I had incredible leaders and that made all the difference, and consistency," she said. "I had one set of leaders from second grade to junior high and then the same set through high school. They were so dedicated. I loved being totally accepted by a group, which I wasn't necessarily in other places.
"You know how school is. Girl Scouts always prided themselves on developing leadership, and that appealed to me because I'm gifted in leadership, so I liked that."
Retired now with grandchildren, Rorabaugh's experience in Girl Scouts was a little different than girls have today. The organization, founded in 1912 by Juliette Gordon Low in Savannah, Georgia, boasts 2.5 million members, 750,000 of them adult volunteers, in 92 countries. Now girls as young as kindergarten can join the Daisies (Low's nickname was "Daisy").
In the last several years, Girl Scouts has shifted its focus from the camping and crafts Rorabaugh remembers to STEM (science, technology, engineering and math) activities, life skills and entrepreneurship. While those elements were present in the past as well, today Girl Scouts puts STEM at the top of its list of "the foundations of the Girl Scout Leadership Experience."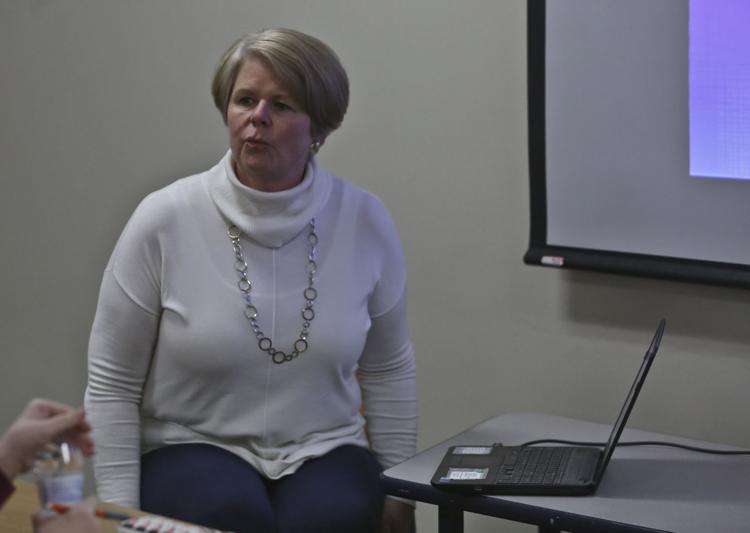 Donna Milgram, who testified in the U.S. House and Senate about her research, wrote that only 15 percent of high school students in engineering technology classes are girls, and only 8.5 percent in manufacturing. Milgram is the executive director of the California-based National Institute for Women in Trades, Technology and Science, the mission of which is to help educators close the gender gap in technology.
Encouraging girls' interest in STEM has become a national push, with the American Association of University Women investing $3.9 million annually in women's graduate educations, and 43 percent of the organization's fellowships and grants support women in the STEM fields.
"Research shows that girls are keenly interested in STEM and excel at it," the Girl Scouts website states. "Yet, for a variety of reasons, girls often don't pursue STEM, starting as early as elementary school."
The activities of individual troops are girl-driven, said Kourtney Pygott, program specialist at the Decatur Urban Program Center for Girl Scouts of Central Illinois, rather than prescribed by the national or regional organization.
Part of Pygott's job is outreach, and she visits schools and the YMCA, for example, to meet girls. The organization offers programs both for Girl Scouts and girls who aren't Girl Scouts, such as their recent College Bound series, meetings held every other Wednesday for high school students to learn about everything from financial aid to how to do their own laundry while away at school.
"We're getting girls ready for college and life beyond high school," Pygott said. "I think in general it's just really easy for a lot of people to get overwhelmed by college. There's so much that I wish I would have known when I was in high school. I'm trying to get that information out in front of them now, so they can be prepared better."
Attending the series helped Girl Scouts earn their College Knowledge badge, she said. Many of the newer badges are for STEM, though plenty of outdoors activities are still on Girl Scouts' minds, too.
In April, the Girl Extravanza will be at Richland Community College, noon to 3 p.m. Saturday, April 6, with hands-on activities ranging from welding to culinary arts, to dance and robotics, Pygott said. All age levels are welcome, though some of the activities have age restrictions.
"They're getting a well-rounded experience in Girl Scouts, that girls can pursue these careers in STEM," Pygott said. "We're trying to expose them to those kinds of activities early, and to pique their interest early in science, technology and engineering."
---
From the archives: Girl Scouts selling cookies and doing so much more in Central Illinois