Teaching jobs are going begging in Illinois.
"When I was a superintendent in my first few years, if we had elementary openings, we had 50 to 100 applicants for that one job," said Dan Brue, superintendent of Meridian schools. "Now we have 10 to 15 applicants."
"And with regard to problem areas, like math, science, middle and high school, we have a hard time getting a candidate, or one we feel is qualified enough for an interview," Brue said. "We've had a middle school science position open for over a month and only one applicant."
The state board uses standards based on ACT and SAT testing for teacher candidates to enter an education program or students can pass the Academic Proficiency (TAP)/Basic Skills Test. Teacher candidates may submit scores for tests taken any time in the past 10 years.
State Sen. Dale Righter, R-Mattoon, and Sue Rezin, R-Peru, are proposing a third avenue based on grade-point average, citing particularly the struggles of rural district to hire teachers. Senate Bill 1123 would use a minimum GPA of 3.0 on a 4.0 scale in the core education curriculum classes at the universities students attend for those students to qualify for certification as teachers after graduation.
The state board opposes the idea, said spokeswoman Jackie Matthews, because it is difficult to measure GPA fairly among universities' teacher preparation programs, which each have their own standards.
"A 3.0 GPA in one program does not correspond to the same mastery of skills as a 3.0 in a different program," Matthews said.
"All Illinois students deserve qualified teachers," she added. "While ISBE supports eliminating barriers to entering the profession where possible, ISBE opposes lowering standards."
Not everyone considers the idea a lowering of standards, however.
Christie Magoulias, director of the School of Education at Millikin University, said there are highly qualified candidates for teaching who just don't test well, and are barred from becoming teachers under the current requirements.
"When we see those (students) who are excellent in classrooms and internships and just can't reach that test score, it's really heartbreaking," she said. "I'm really heartened to see that this topic is alive and people are talking about this. I think the basic skills test is one of the barriers for some of our students."
Millikin begins assessing students in their freshman year, putting them in internships and doing dispositional assessments to ensure they are good candidates for the teaching profession, Magoulias said. They have to show competency in all subject areas, not just within the education major, because their basic courses prepare them to do well in their area of concentration classes, too.
Righter's idea is worth pursuing, but questions do come to mind, she said.
Magoulias noted a 3.0 grade point average at another university might not be equivalent to the same GPA at Millikin. A transfer student won't have a Millikin GPA immediately, and it will require at least a semester to earn one.
But test anxiety and multiple retakes without success often cause students to find another career path, she said.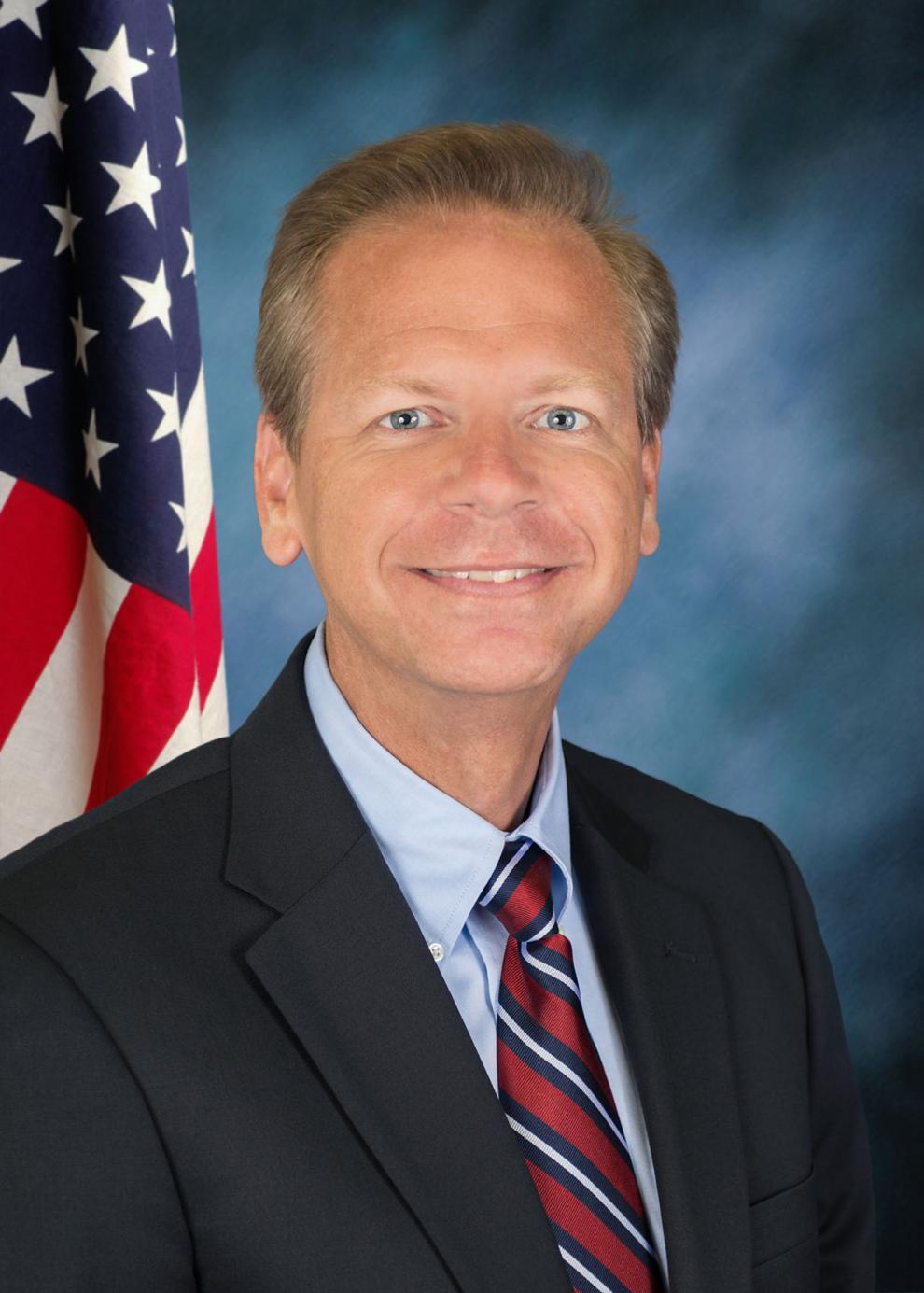 "The teacher shortage has a big impact on our districts right now," Magoulias said. "The proposal is worth talking about."
Casey-Westfield School District Superintendent Dee Scott said only about 50 percent of students pass the Illinois teacher certification test, which makes paying for four years of teacher education seem like a risky investment for them.
She said Illinois' burdensome certification requirements have caused many prospective teachers to leave this field or seek employment in Indiana where certification is easier.
Barbara Meyer, associate dean in the college of education at Illinois State University in Normal, said teaching candidates have "many bench marks to meet" on the road to a career.
"Scoring well on the ACT or SAT is one of many hoops to jump through. It is difficult. Students have to meet that score in order to progress into teacher education courses, and that's a challenge sometimes," said Meyer.
She said teachers, like anyone else, have challenges when taking tests.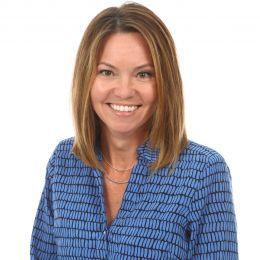 "Having that GPA requirement as an option could very well be a positive aspect for getting prospective future candidates into the profession and into classes in a timely manner," said Meyer.
Meyer recalled a former student who struggled passing the needed tests. The student had to wait one year until the next test cycle to try again.
"She finally made the grade, but she lost a good year trying to pass that test. The amount of finances that takes up can also be a challenge."
Meyer said if the bill passes, "there's always a possibility" it could attract more students to the field.
"Everyone has different reasons for going into teaching or not. It's a great profession and something I advocate for, but it isn't for everybody," she said. "For those who want to do the program and can't — that's when it's frustrating."
Decatur Education Association President Suzanne Kreps said Illinois is one of the most difficult states to get certification, since new requirements were implemented.
When she began teaching, her degree wasn't even in education, but working with an experienced teacher and some extra courses helped her qualify for certification. Now, even students who major in education are sometimes barred from teaching.
She's in favor of allowing people who have the aptitude and desire to teach, but degrees in other areas, to pursue teaching as well.
"That's a positive for everybody," she said. "I believe that having those that care about students, who are able to teach them, is so important. At the end of the day, they all have a college degree. How is that dumbing down?"
Proving yourself in college courses that will prepare you to teach means much more than passing a "one moment in time" test, said Olivia Mannlein, who is a parent of two daughters and a Decatur teacher.
"I'm a good test-taker, but that didn't make me a teacher," she said. "That test only shows what you know on that day. There are a lot of other contributing factors (to being a good teacher)."
The Teacher Pipeline provides mentors and training to students interested in teaching. Students live and work in urban districts so they'll feel at home and connected, and they take specific courses to teach them how to work with urban populations. It began in Chicago and also has a program at Illinois State University, directed by Shannon Mittelman, who is a former Decatur schools employee.
"High-stakes tests don't necessarily capture the qualities of a good teacher," Mittleman said. "If a teacher candidate is passionate about learning, self-reflective, flexible, respectful and responsive to students, can create a sense of community in the classroom and believes that all children can and want to learn, then that candidate deserves a chance to become a teacher."
Illinois State student Kayla Scardina agrees that more is at work in making a good teacher than a test score.
"I think a GPA shows a more cumulative representation," Scardina said. "With an ACT/SAT or basic skills test, that is only one score and representation of you. When looking at a GPA, that entails many items: homework, quizzes, tests, projects, etc.
"I think it makes more sense to look at a GPA, classes taken, extracurricular activities, than looking at one standardized test score."
Decatur parent Amanda Garver agrees.
"Not everyone is a great test taker and do not always score the best on tests due to anxiety," Garver said. "So, it will be nice to have something else to base judgement off of."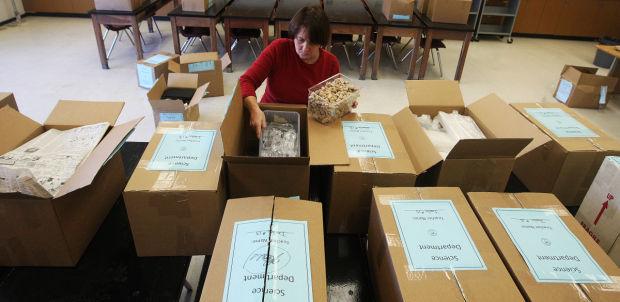 Stephen Lucas, Secondary Education department chair at Eastern Illinois University, said it is hard seeing students "who you know would be good teachers" stopped because they scored a point or two lower than the requirements as they stand now, of which happens all too often.
He noted university instructs these future teachers that a student can demonstrate they have learned in different ways. He said it only seems fitting that the legislation follows that philosophy when identifying the competence of students in education.
Righter said the proposal grew out of the calls he has been receiving in his office from parents and students who have been affected by the rules as they stand now.
One in particular stands out, he said, is a Mattoon student who has a passion for teaching but doesn't do well on standardized tests. Her university wouldn't allow her to major in education, and she had to choose something she doesn't feel as passionate about.
"We have, in the last decade or so, enslaved ourselves to the idea that the value of someone is completely dependent upon a standardized test," Righter said.
"Did they circle in enough of the right ovals? For most people who know anything about education, and people who have been students, which is all of us, we know being a teacher is a lot more than that. It's about connecting with kids, recognizing the kid who has an extra gift, or the other side of the spectrum, the kid who needs more attention. None of that is determined by a standardized test."
He hopes to get the bill passed in this session, he said. The House returns Monday, and the Senate on Tuesday.
Not everyone is a great test taker and do not always score the best on tests due to anxiety. So, it will be nice to have something else to base judgement off of.