DECATUR — A school district committee has taken the next step in renaming five buildings as part of a reorganization. The board of education is set to approve the changes later this month. 
The district Naming Committee during a board meeting Tuesday presented new names for schools that will merge as part of the BOLD facilities plan, which is consolidating schools from 22 to 17.  
Board President Beth Nolan said the committee has been working on new names for French Academy, Dennis Lab, Garfield Montessori, Enterprise and William Harris schools. The naming committee was made up of 11 district and community leaders.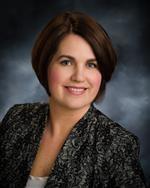 "We wanted to make sure that, especially in buildings where mergers were taking place, that there was equal representation of those schools," Nolan said.
Under the plan discussed Tuesday, proposed name changes are:
French Academy to "American Dreamers STEM Academy"

Dennis Lab School to " Mosaic Campus" (current Dennis facility) and "Kaleidoscope Campus" (current French building) 

Garfield's and Enterprise's Montessori programs would become "Montessori Academy for Peace"

Harris Elementary to "William Harris Learning Academy"
The committee also considered changing the name of Hope Academy, but is recommending the name remain as is. 
Superintendent Paul Fregeau said the process involved parent and student input.
"There is enough angst about combining schools and moving schools so if the parents and students can have ownership of that (the school names) right off the bat, that will be very positive for the transition," Fregeau said. French Academy's potential new name was created by a third grade student.
The board will vote on the new names Jan. 28.
Board members also approved in a unanimous vote new district boundaries, which hadn't been assessed in over 20 years. District officials said the boundaries were evaluated to eliminate shortcomings in the current system, such as situations in which some students were unable to attend schools in their neighborhoods. 
"We had all of the hard conversations to try to formulate the boundaries," said Fred Bouchard, assistant superintendent of support services. He said no school has 90% of one demographic. "We tried to find balance."
A committee of about 20 community members and school officials worked on the proposal throughout 2019, which they presented to the board during a December meeting. 
The new plan will be implemented in phases. For example, students who live in the new boundaries for Dennis or South Shores, but do not currently attend those schools, will have the option in August to move or stay in their current schools for another school year. All students will be in their new boundary school by August 2021, district officials said.
Durfee Magnet School will close under the new boundary system, which will go into effect next school year. Dennis Lab students will be divided into two campuses in order to help overcapacity at the facility.  
Concerns about the school were also raised during the public comment portion of Tuesday's board meeting. 
Kristina Donley, a teacher at Hope, said she has seen multiple staff members involved in incidents where they had to break up acts of violence between students. 
"Just today in my building, in the process of trying to protect one of my students, I found myself in the middle of major violence," Donley said. "It took five adults to bring this situation to a halt." 
She said students involved in these situations have for some time been on the list to be put into the alternative education program. 
Canzetta Jackson, a parent of four Hope students, said the new boundary considerations are not fair to the African-American community.
"The boundaries are secretly segregating students at Hope," Jackson said. "You are setting the kids up for failure."  
In other business, school board members voted to move forward with Because Life Deserves Design and O'Shea Builders Inc. to seek bidders to complete the addition of two classrooms at South Shores School, another BOLD facilities plan measure. 
Roof repairs to Baum and Oak Grove schools were approved as well.. The district entered into an $87,300 contract with Top Quality Roofing of Mount Zion to make repairs at Baum. Money for the repairs would come from the district's Health, Life and Safety fund. 
The board also approved a $15,481 contract with WTI (Tremco) to repair leaks in the roof at Oak Grove.  The money would come from the district's Operations and Management fund.
---
FROM THE ARCHIVES: Recognize these photos of Decatur High School?
Contact Analisa Trofimuk at (217) 421-7985. Follow her on Twitter: @AnalisaTro
Be the first to know
Get local news delivered to your inbox!