DECATUR — In the year since its grand opening, Millikin's University Commons has lived up to its purpose.
The $27 million facility, part of a larger $85 million capital campaign, was created to replace the now-demolished Richards Treat University Center. It was billed as the front door and heart of life on campus, and students say it has become just that. 
"I come to the University Commons every day," said junior Meghan Whitlock, who's from Richmond, Va. "I study here, I see my friends here. I'm not that crazy about the food (in the dining hall), but it's a time to meet people and see my friends and just be down there.
"All the study spaces they have are great, and each level is organized by how loud you want it to be. So (ground level) is really loud, but by the time you get to the fourth floor, it's completely silent."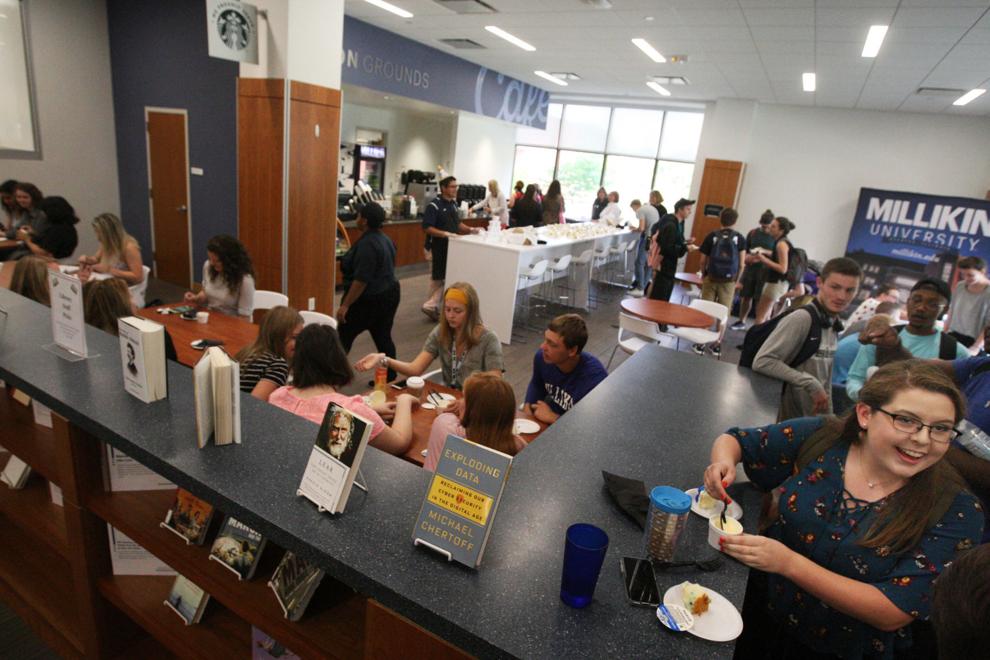 President Patrick White enjoys telling a story, which he told again at the birthday celebration Monday, about visiting the Commons soon after it was built. He looked up at the second-floor balcony and noticed some students.
"What are you doing?" he asked them.
"Hanging out," they said.
"You look like you own the place," he said.
"We do," they answered, much to his delight.
"That story is worth telling again for the next decade," White said.
Monday was the one-year anniversary of the building's opening, with free cake and ice cream, coffee and Pepsi products, and entertainment by Dissonance, a student a cappella group, in the Doug and Diane Oberhelman Center for Leadership Performance. White called it "the grand realization of a dream of Millikin," that the building has become the university's living room, kitchen, dining room and a community center to welcome the rest of Decatur to campus as well.
"When we opened the building a year ago, and many of you were here, we walked around a little tentatively," he said. "That's the exciting thing. This building has changed. It has grown. It is a very big one year old."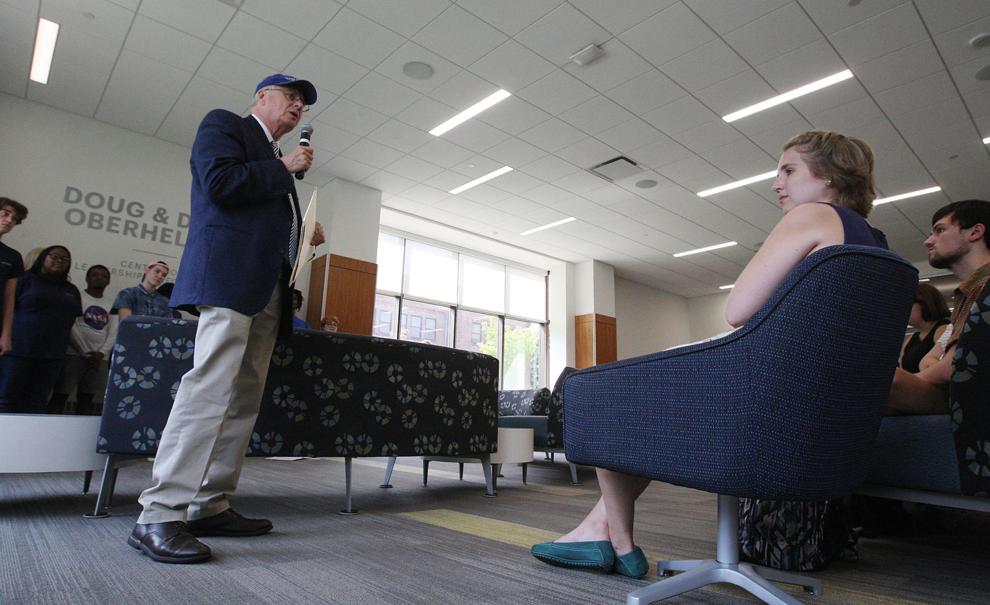 The Commons includes the library, the dining hall, classrooms, a coffee shop called Common Grounds, large meeting places, offices and smaller rooms where groups of students can gather to work on projects together.
"I live here," said Sydney Stoewer of Normal, laughing. "I'm in this building way too much. I love this building. It's way better than (Richards Treat). Just the way it's set up, I love it. It really is a common area. You always know somebody around and you always see your friends."
Marina Andriotaki is a freshman from Greece, and while she's only been at Millikin a week, she said the Commons has already become a daily destination.
"It's a great place," she said. "From the first day, we've been here many hours and it's a good meeting area. Every time you come here, you find somebody you know, and you come through this place for every class, every meeting. It's very important."
The goal, said Z. Paul Reynolds, director of student development and the University Commons, was to create a place where the students could relax and be at home.
"Whether you're eating in the building, or studying in the building, you find a home here," Reynolds said. "I've been doing this kind of thing for 30 years, running student centers across the country, and it was really very invigorating to come to Millikin.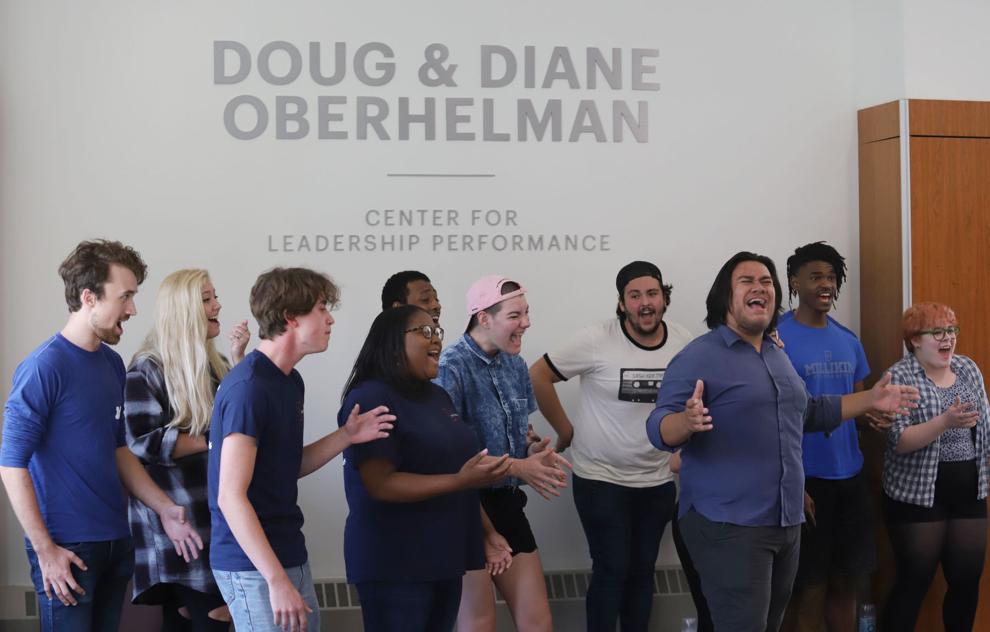 "When I first talked to President White about his vision for creating a center here, a commons, it was very affirming to me as someone who does this, but so exciting for the students who would be the beneficiaries of it."
Contact Valerie Wells at (217) 421-7982. Follow her on Twitter: @modgirlreporter