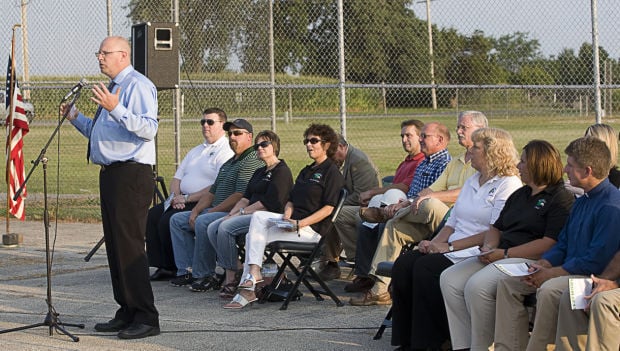 MACON — The Macon County Sheriff's Office is investigating allegations of "improprieties" involving former Meridian schools Superintendent Dan Brue, Sheriff Tony Brown said Tuesday. 
Brue resigned in a letter dated Friday to the school board. He wrote: "I hope this notification will allow Meridian to find a replacement for my position in a timely manner. I apologize for putting the district in a poor light and hope that the district can move on from this ordeal. I will miss working with the employees of this district and it has been an honor working with them over the last several years."
Attempts to contact Brue for clarification were unsuccessful.
Meridian board President Chris Jones would only acknowledge that the district had received the resignation on Friday evening and that the board had issued a statement: "The board will work diligently to move forward from this departure and will have no further comment or details to share at this time."
You have free articles remaining.
Brown on Tuesday evening said the sheriff's office was contacted by the school district. 
"We have detectives looking at this and they have been working on it only the last few days. It's at an early stage and is an ongoing investigation," he said. 
Asked what the improprieties might be, Brown said he did not want to comment further and "prematurely accuse someone and then find out it may be something else."
Brue formerly served as superintendent of Bement schools for four years and took over the post of superintendent at Meridian on July 1, 2013. His base salary for the 2018 school year was $140,734, according to the district. 
Tony Reid, of the Herald & Review, contributed to this story. 
Contact Valerie Wells at (217) 421-7982. Follow her on Twitter: @modgirlreporter