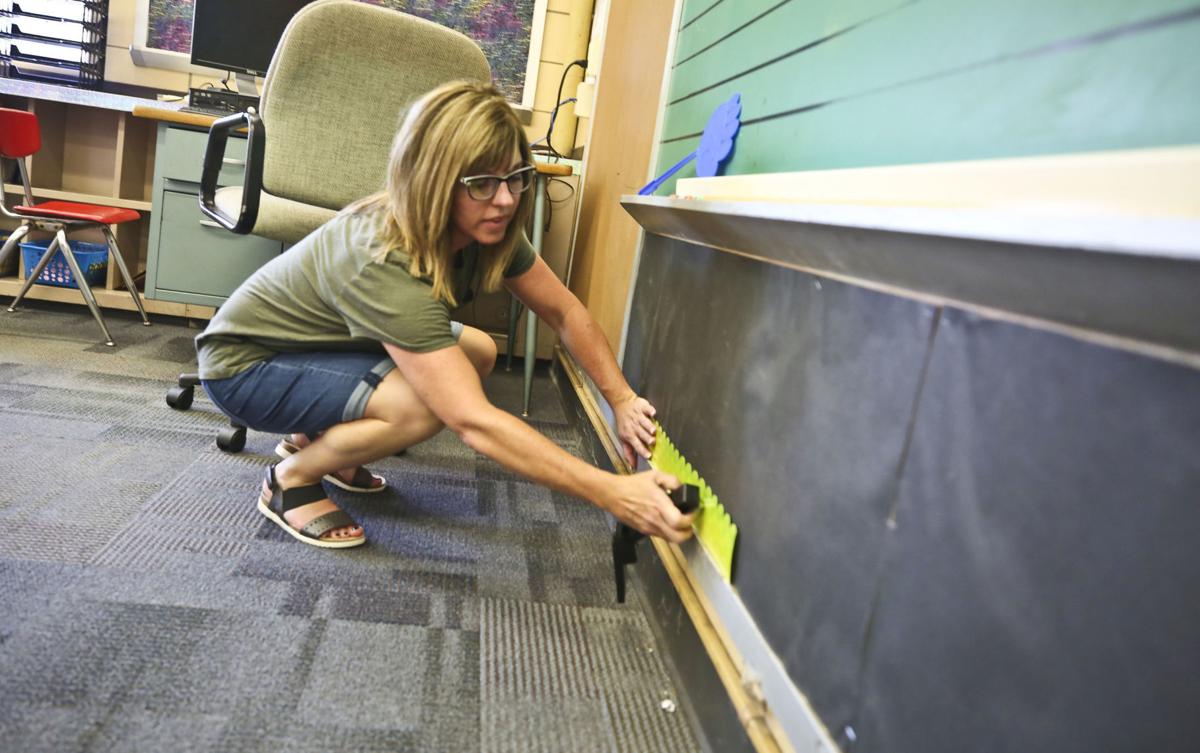 DECATUR — Amy Richards may be as excited about school as any student.
That's because Richards, a special education teacher at Parsons School, is returning to teaching after 16 years away, during which she started her family and explored other career fields.
"Enjoy the last few days you have left," Richards said. "I think, this time of year when they have school supplies in the aisles at Walmart, it helps build excitement for coming back to school. We always want kids to be well-rested. It helps when parents are excited about their kids coming back. It makes (the kids) more excited about coming back."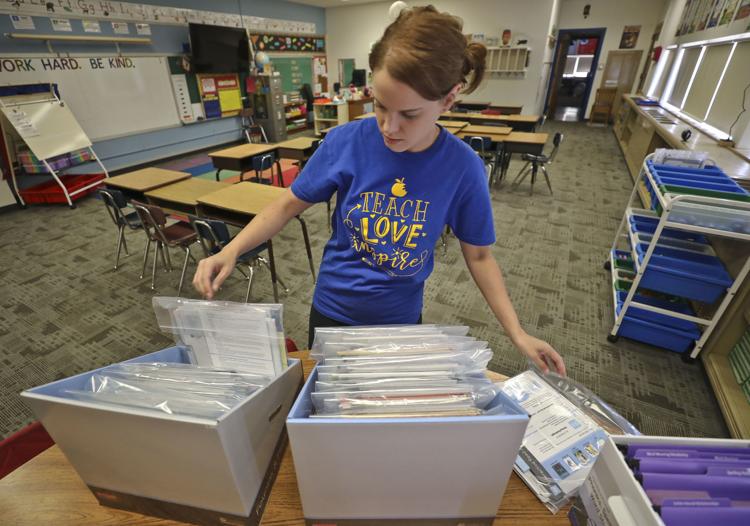 Richards is among teachers across Central Illinois readying their classrooms and preparing to report for duty this month as kids return to school. Anticipation is strong; some teachers at Parsons have been coming in for weeks, working on their rooms, updating decorations and organizing, she said. That's not unusual. 
"Teachers don't take summers off," she said, laughing. Between professional development, staff meetings, and preparing for the school year, most teachers are just as busy when school is out as they are when it's in session. 
Last year, Richards was a long-term substitute, and it helped her realize she wanted to be back in the classroom full time. At Parsons, she'll share a classroom with another special education teacher as they work with their students in small groups, depending on their needs.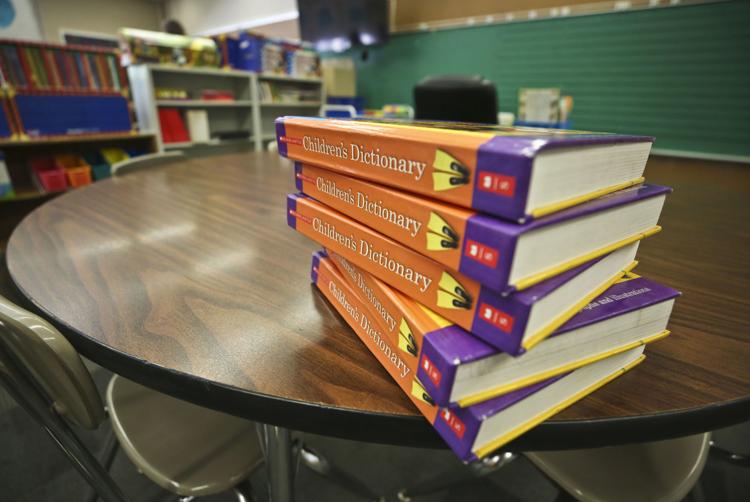 Teachers are the experts on education, Richards said, but parents are the experts on their kids, and the best situation for the kids is when teachers and parents are a team, cooperating and communicating.
Decatur Public Schools will start classes on Wednesday. Classes at the Lutheran School Association start the day before, but teachers first reported for work on Aug. 1. They've used the time to have meetings and training sessions and to work on their classrooms.
Laura Johnson, the kindergarten teacher, has a new room this year, twice the size she's had before thanks to school staff taking down a wall that separated two other classrooms. With a large window opening onto grass and trees, and a teepee in the reading corner made by Johnson's sister, there's plenty of opportunity for the little ones to use up all that spare energy.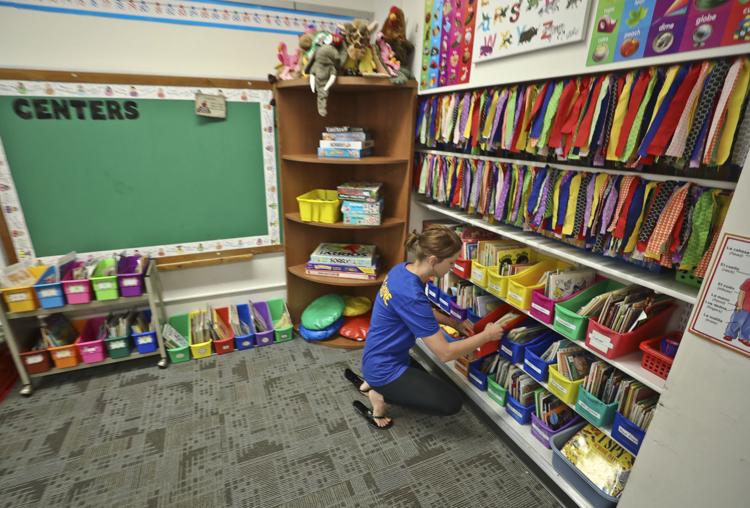 "Because it's open now, we have more space to run, and be silly, and dance, and have more movement," Johnson said. "In my classroom last year, I had 22 kids, so when it was circle time, we were all on top of each other. We couldn't even make a circle because we were so smashed in there."
You have free articles remaining.
One of the ways Johnson prepares for the school year is that she pre-screens each child individually, so she knows exactly where the child is academically and socially, and gets a chance to meet and talk with child and parents.
"Then we have a kindergarten visit day, where they come in for 2 ½ hours and we have a pretend day, so they can see what it will be like to be in kindergarten," she said. "So I get to see interaction between the kids, and I get to make those mental notes of how they're working together. Then I feel like I already know the kids before the first day."
To head off nerves, when families come on registration day, she has them come to the classroom, pick out a desk, put their school supplies away and put their own name tag up. The idea there is so they already feel at home and won't be nervous when school begins. She also uses meetings with parents to reassure them and to make sure they know they can call and ask questions.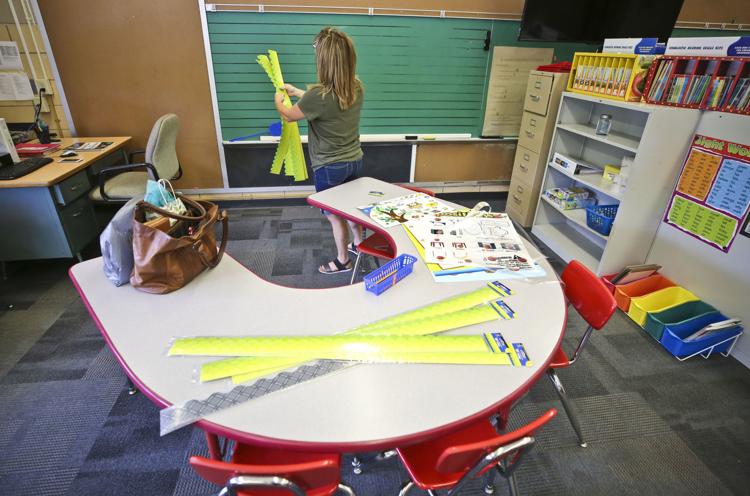 "This is the first time I've gotten to stay at a school," said Karli Grueninger, who teaches third grade. Her husband, Bill, is an associate pastor at St. Paul's Lutheran Church, and being married to a pastor means you move a lot.
Now that they're settled in Decatur, she's working in the same school for a second year for the first time. She said she knows some of her students from seeing them in the building last year. "I feel like I already know about half of my class coming in, and that will make it easier to get to know the other half, too."
At the open house, the third and fourth grades will give a presentation on classroom expectations before the children take their supplies to their new classroom. It's a little less individualized than Johnson's method, she said, but it still gives her a chance to meet parents and students and start forging a relationship.
"If you want to come talk to me, your kids have been coming to school for a couple of years now, so they don't need so much of that individualized meeting, but they know we're there and that they can come and talk to us if they need to," she said.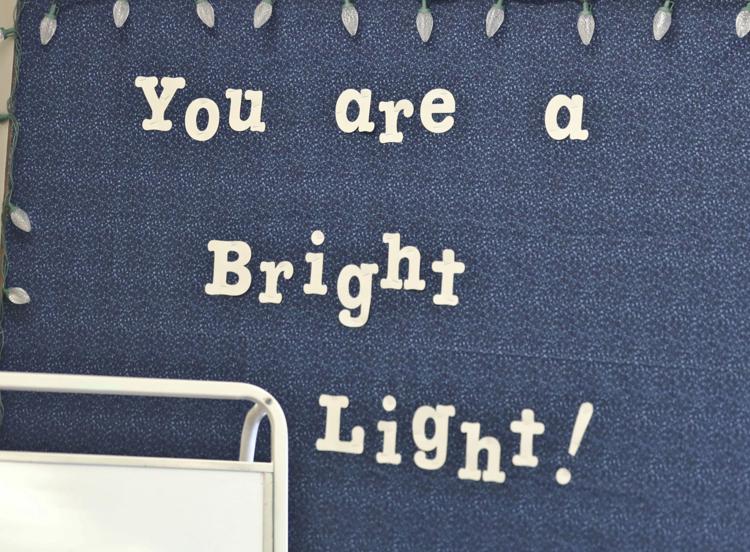 Decatur schools have a new language arts curriculum this year, and second-grade teacher Jill Headrick has spent a large portion of her summer familiarizing herself with it and organizing the materials. Her classroom at Oak Grove School is ready to go, with little desks lined up, bulletin boards and charts color-coded, and the boxes holding the new reading curriculum neatly stacked in her small-group meeting area.
"I've been sorting books, labeling books, getting cards punched out and ready for the year," she said. "We have a lot of trainings to get us ready for the year."
Like Richards, Headrick said teachers don't really have summer off.
"It's great when we have these trainings, because we're able to ask questions and we're able to get a better idea of the curriculum," she said.
After graduating from Eastern Illinois University in 2011, Headrick said, she worked for Baby TALK before joining the Decatur School District.
"This is my second year teaching elementary," she said, "and I love it." 
Contact Valerie Wells at (217) 421-7982. Follow her on Twitter: @modgirlreporter