DECATUR — The least nervous teacher-to-be at the mock interview event at Millikin University recently was Bryce Cherry.
The Atwood native already has a job lined up for next year, in the Arthur-Lovington-Atwood-Hammond school district, teaching high school English.
"It takes a little bit of stress off, but at the same time, I'm in the middle of certification," Cherry said. "They look at videos of you teaching that someone will assess to get your certified, so it's a little intimidating that I already have a job and I'm not certified yet.
"But they prepare you so well here at Millikin, that I feel very confident in my ability."
The annual event for juniors and seniors in the Millikin School of Education, which was Feb. 27, is a chance to meet area principals and superintendents, go through the interview process, get feedback and improve. Sometimes, the process leads to a bona fide offer, which is what happened for Cherry.
"These are mock interviews," said Christie Magoulias, director of the School of Education. "This is why the alumni have returned, to give back to schools, to give back to Millikin, and the students and administrators know this is an opportunity for a job hire."
The visiting administrators also answered questions and gave advice to the students on settling into their careers.
As a student teacher, said Superintendent Tom Mahoney of Oregon (Ill.) schools, learning to establish classroom management is a priority for a first job.
"Being able to establish a classroom from day one, and getting all those things set so that learning is occurring as soon as possible is a tough task for a new teacher," he said.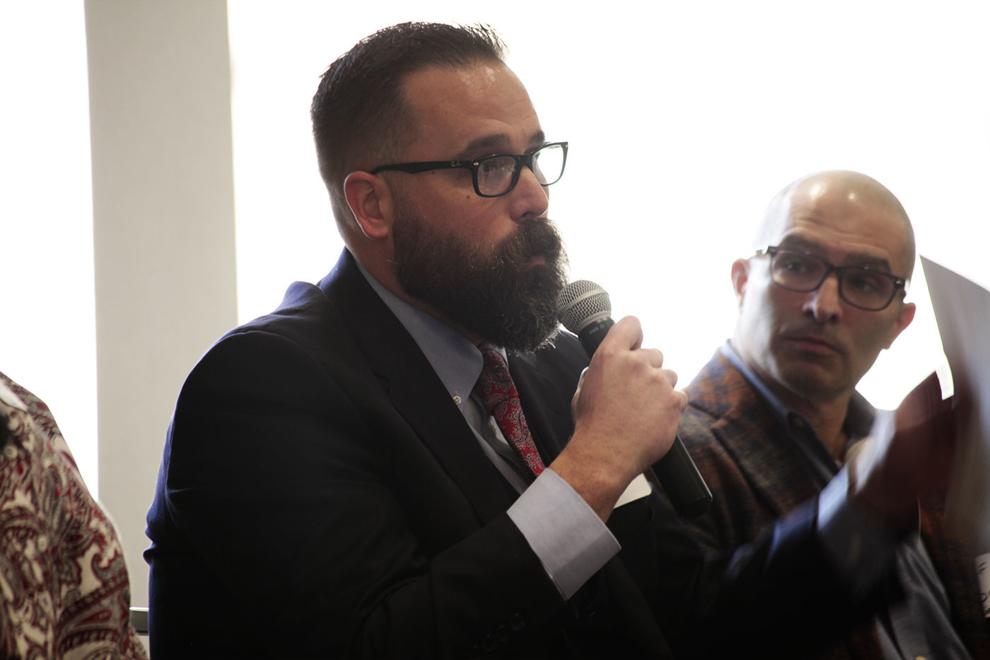 Dennis School Principal Matt Andrews said experienced teachers mentor new ones at his school, and their responsibility is not just to help with academic-related concerns, but also answer questions and provide guidance.
"Advocate for yourself," Andrews said. "There are tons of different things that you are going to be expected to do, for example, meet deadlines, that aren't necessarily instructionally related. You want to make sure that you're on top of everything, and there's a lot, especially for a first-year teacher. Make sure, if you're unsure about something, come and ask."
Julie Fane, principal of French Academy, encourages all her staff, but especially the first-year teachers, to build relationships with students and their families. Classroom management can be a struggle, she said, but if you have relationships as a foundation, it will be easier.
There was some good-natured banter among the speakers, who represented urban and small-town districts, about which was preferable.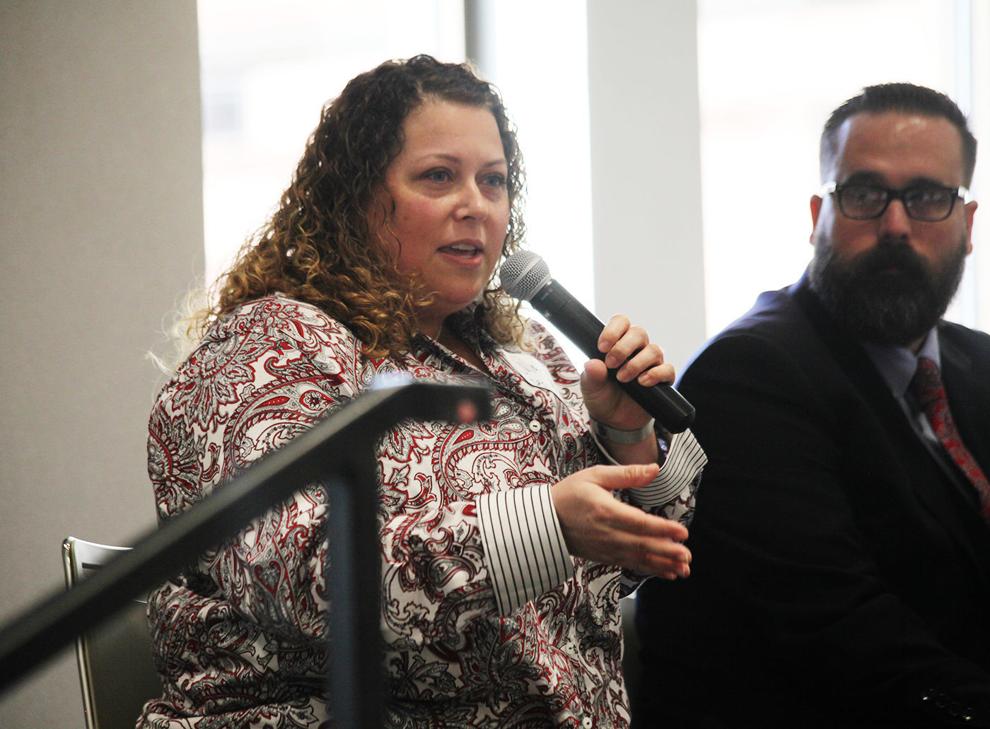 Jeff Scott, a principal at Carrie Busey Elementary School in Champaign, said that urban districts have more resources.
"We have diversity," he said. "The opportunity to impact kids who look like the world around us, with different backgrounds. Thirty to 40 countries are represented in our district and we have a higher level of supports available to teachers."
Superintendent Matt Plater of the Havana School District, said staff in a small district has a chance to know students and their families very well, which isn't possible with a large district with so many students.
"In a small district, you wear many hats," he said. "You're involved, because there are less people to go around. You might be the class sponsor and in charge of the play. We have to be a team because we're all in this together. You're reaching down (in grade levels) and reaching up."
The most important job an administrator has, Andrews said, is hiring the right people.
The students were also warned to be careful what they post on social media, because people responsible for hiring will look at it. Everything can be captured with a screenshot, Fane said, and just because something has been deleted or an identity hidden doesn't mean it's gone.
In the interview, Plater said, sell yourself and don't be shy. "Whatever the question, work in (selling yourself). They leave feeling like they know you."
Above all, know your students, the administrators said.
"You have to love children," Fane said. "We can teach you the rest. The kids know when you love them, and they know when you don't."