DECATUR — Gov. Bruce Rauner's proposal to shift pension costs to local school districts could hit Decatur schools with an additional $3.7 million expenditure annually to cover pension costs, the district said.
Rauner's $75 billion state budget plan calls for pension costs to be shifted to local districts from the state over four years. Local lawmakers and school officials are wary of the details and potential deleterious affects on local property taxes, even as school funding reform promises more money to financially strapped districts.
In his budget address on Wednesday, Rauner said phasing out state funding for certain pension costs is necessary to save money and stabilize the state's financial position. The first-term governor, who is facing a tough re-election bid, said pension and health expenses consume 25 cents of every dollar the state doles out.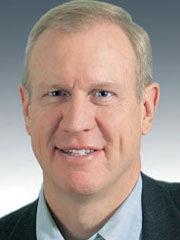 "This is an unknown commodity," said Todd Covault, chief financial officer of the Decatur School District. "When you talk about the pension shift, do they mean the past obligations they didn't pay, or future payments? If they mean future payments, I can only assume the district would be matching what teachers pay (into the Teachers Retirement System, or TRS)."
The plan is part of a $1.3 billion spending cut Rauner suggested, supplemented by $470 million in savings from dictating state health insurance terms, instead of allowing employee unions to negotiate them. Neither plan has much support in a Democrat-controlled General Assembly.
Rauner's justification for the shift is that if pension costs were paid by local governments, they'd have incentive to reduce the burden. But Ben Schwarm, executive director of the Illinois Association of School Boards, said pensions are set by the legislature, not school districts.
As of June 30, 2017, TRS said it was responsible for $122.9 billion in pension obligations. If every teacher in the state retired today, that's the amount they would be owed. The TRS fund has $49.5 billion, according to TRS, 40.2 percent of the total.
"In the governor's plan, what's not known is that they need $73 billion to catch up and be 100 percent funded," Covault said. "Is that cost shifted to districts, or is (the pension shift) just continued annual payments? If they're just going to do continued annual payments, they'll never catch up."
Covault also questioned what would happen to the funds in TRS now, whether those would shift to the individual districts to help them pay teacher pensions, or into state coffers. Covault said Decatur teachers pay 9 percent of their salaries into the retirement system, and the state matches that $3.7 million, which would all eventually fall to the district under the governor's plan.
"The devil's in the details," Covault said.
And without details, said Superintendent John Ahlemeyer of Maroa-Forsyth schools, it's impossible to know how much of an impact such a shift would have on his district's budget. If the percentage were small enough and spread out enough, he added, his district could make it work, but if it's the 25 percent per year suggested by Rauner, that would hurt.
"I don't see anybody supporting that," he said. "If that goes through, it would bankrupt half the districts in the state, and we'd have to go to our local taxpayers to make up the difference."
Recent school funding changes by the General Assembly instituted an evidence-based funding model that was meant to even out funding among wealthier and poorer districts. New funding could be wiped out by a large pension shift, he said.
"Obviously, any shift to local school districts will have a negative financial impact. However, until we know the specifics including what rate is being used for the state calculation, we are unable to determine the exact impact," said Damian Jones, superintendent of Argenta-Oreana schools. 
Rauner promised to follow up with legislation giving schools "the tools they need to more than offset the costs." In the past, he has proposed restrictions on collective bargaining by local government employees, which Democrats don't support.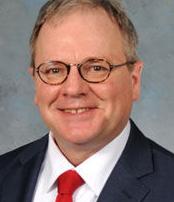 State Rep. Bill Mitchell, R-Forsyth, said if the pension costs are shifted, property taxes will likely rise, and that will be "a difficult sell" with downstate legislators.
"We already have the highest or second-highest property taxes in the nation," Mitchell said. "If you shift the pension costs, the only way they can actually capture the revenue to pay for it is with increased property taxes."
Mitchell said he had not spoken with any of the districts he represents since Wednesday, but he knew such a shift would be a burden, heavier for some districts than for others.
"Decatur does better than, for instance, Argenta-Oreana in terms of having the funding," Mitchell said. "But all of them are not going to like it beause they'll have to find the money somewhere. And the only way to get the revenue for them is to raise property taxes.
"It seems antithetical to the governor; he's campaigned on lowering property taxes."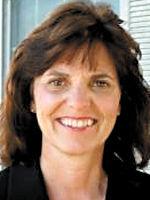 Higher taxes are also on the mind of state Rep. Sue Scherer, D-Decatur, a retired teacher. A teacher might work in one district for 20 years and another for five years, she said. Which district covers the burden, she asked?
"But at the end of the day, my biggest fear in all this is that it will ultimately raise people's local taxes, because there will be no other way for the schools to pay for this," Scherer said.
She also said it's possible some of the wealthier districts will use the pension shift to get more state money, following the legislature's passage of school funding reform in August.
"Think of a rich district up in the North Shore," she said. "They have small class size, they have a lot of money coming into their coffers. They can start draining money out to the pensions, and it will make them appear to be less financially stable.
"So then they're going to go, and it's going to change the whole fair funding formula that we just worked on, because they're not going to be in the top tier (financially). They may move down a tier and get more money.
"And it will ripple throughout the whole state. Every school is going to appear much worse than they are."
That ripple effect will hit unions, state workers and insurance, she said, and the resulting tax burden will affect everyone.
"It was like it was all pre-planned to do that," Scherer said of the potential to juggle spending for wealthier districts. "You know, they saw this as an opportunity to make the rich even richer. Our school districts are just going to get killed by this."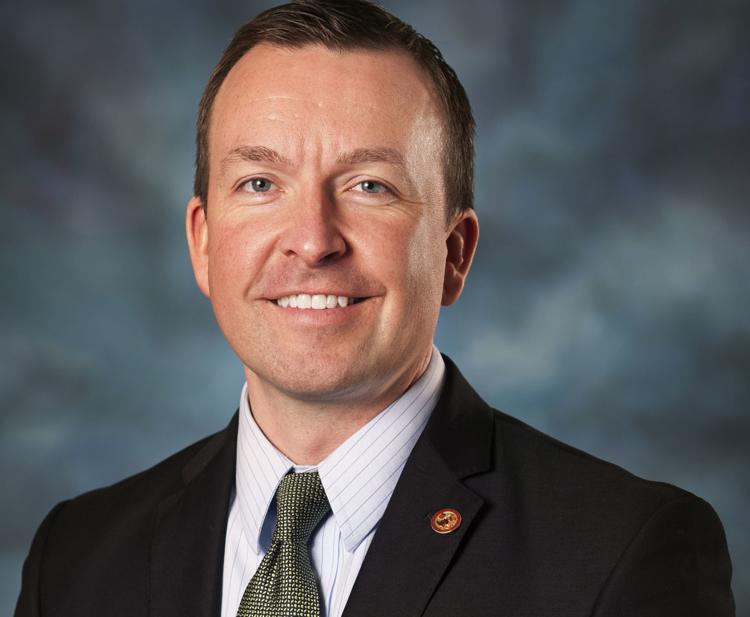 State Sen. Andy Manar, D-Bunker Hill, led the school funding reform effort in the General Assembly, and he agreed a shift of pension obligations would undermine the new formula. 
"The governor relies heavily on shifting costs from the state to local government to make his math appear to add up," he said. "Here's the problem: When you look at the combined effect of his proposals, it would result in a net decrease in state support for Illinois public schools — to the tune of nearly $1 billion less.
"For a man who seized upon school funding reform as his greatest accomplishment as governor, he certainly does not seem inclined to make sure the new formula is given a chance to work."
Rauner's justification for the shift is that if pension costs were paid by local governments, they'd have incentive to reduce the burden. But Ben Schwarm, executive director of the Illinois Association of School Boards, said pensions are set by the Legislature, not school districts.
The Associated Press contributed to this story.