DECATUR — Illinois State Police on Wednesday said troopers are investigating the cause of a Douglas County traffic crash that killed a 66-year-old St. Teresa High School teacher. 
Joan M. Biebel of Malta was pronounced dead at the scene of the crash, police said, which was on westbound U.S. 36 near Douglas County Road 1865 East. A preliminary investigation found that Biebel's van crossed the roadway's center line for an unknown reason and sideswiped an eastbound semitruck.
The truck's driver, a 57-year-old Blue Mound man, drove into a ditch as he attempted to avoid being hit by the van. Police said he was transported to a local hospital with injuries not considered life-threatening.
The crash happened at about 5:46 a.m. and a portion of U.S. 36 was shut down for several hours as first responders worked the scene. Police said no other injuries were reported. 
After the news of Biebel's death was shared with St. Teresa students and faculty Wednesday, the school's community mourned the loss of their campus minister and theology teacher.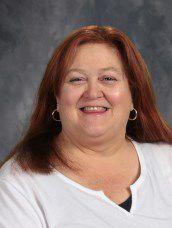 You have free articles remaining.
"We're pretty much in shock right now," Principal Larry Daly said.
Classes were dismissed at midday, and a prayer service was held Wednesday evening in the school's multipurpose room. 
Today (Thursday), a Mass will be held at 10 a.m., and Maroa-Forsyth School District is helping provide grief counselors to be available for students on Thursday. PawPrint Ministries will also be at the school today (Thursday) with comfort dogs.
Students will be allowed to visit the dogs and grief counselors on an as-needed basis, Daly said, and will be excused from classes to do so. School will be in session at its regular time Thursday.
Biebel began working at St. Teresa only this year, Daly said, but had built good relationships with students already.
"She ran retreats and planned Masses and did a wonderful job," he said.
Contact Valerie Wells at (217) 421-7982. Follow her on Twitter: @modgirlreporter