DECATUR – The motto for St. Teresa High School is "serviam," Latin for "I will serve."
The word is part of the logo on uniform shirts and is something every student is expected to take to heart, serving God and their community cheerfully.
St. Teresa students are required to log five service hours a semester and those in the National Honor Society have to exceed that by two hours as part of membership requirements.
"There's a lot of opportunity (to serve)," said senior Brett Sharp. "There's a bulletin board at school that has places around the community where we can go and volunteer. There's numbers there, there's sign-up sheets. They come into the school and tell us we need (for example) 10 volunteers for two hours on this date. There's stuff on the announcements, there's different things every week."
The options are so varied and numerous, he said, that students can always find something that suits their abilities and interests.
"It just shows we care about the community," Brett said. "Also (the National Honor Society requirement) is one of the core pillars. It means to go above and beyond and be that extra. It's an honor to be a part of it and we take pride and show our pride."
You have free articles remaining.
Each semester the school also sets up a service day when students fan out across the community and spend the day raking leaves for seniors, or serving at Good Samaritan Inn, or helping out at Northeast Community Fund, in addition to the opportunities students have to choose their individual volunteer options.
The Judy Mason Thanksgiving Basket Project is one of the ways in which St. Teresa students serve. Event organizer Julia Livingston, a St. Teresa alum, always asks students to help out with the loading of the boxes.
"We organize the entire thing," Livingston said. "But the most organized day has to be distribution day because that's when 4,000 boxes go out to 60 churches and agencies. It's got to be the most organized today, and that's why it's nice to be able to consistently ask the same school (for help). They're really dependable. They're pretty willing to make sure they get me a certain number of kids that day, and they're always good workers. They're diligent. You just give them instructions and they get on task, which is really nice."
Another good thing from Livingston's point of view is the energy teenagers have is necessary to get all those boxes loaded into all those church vans and box trucks. On this year's distribution day, students congregated in the parking lot behind the former Sears store at Hickory Point Mall, and when a truck pulled up, the whole group swung into action without any prompting from adults. They knew their jobs, and they did them.
It's not a day "off" school, either. Students had to get every one of their teachers to sign off on their absence, and they have to make up the work, too.
"I had to go in at 6:30 (a.m.) to take an (advanced placement) test," said Veronica Hein, a senior. "In years past, we've actually done the filling of the boxes. I think it's important to contribute to the community, especially when you're a Catholic school, because you shouldn't just call yourself a Catholic school. You should portray that image in the community as well."
---
History photos: Decatur celebrates Thanksgiving
Holiday happiness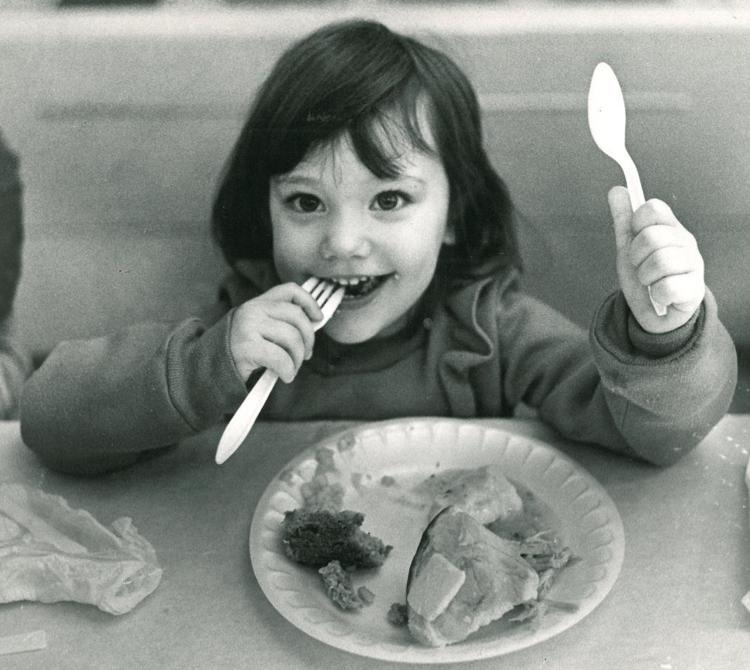 1984 Community Thanksgiving Luncheon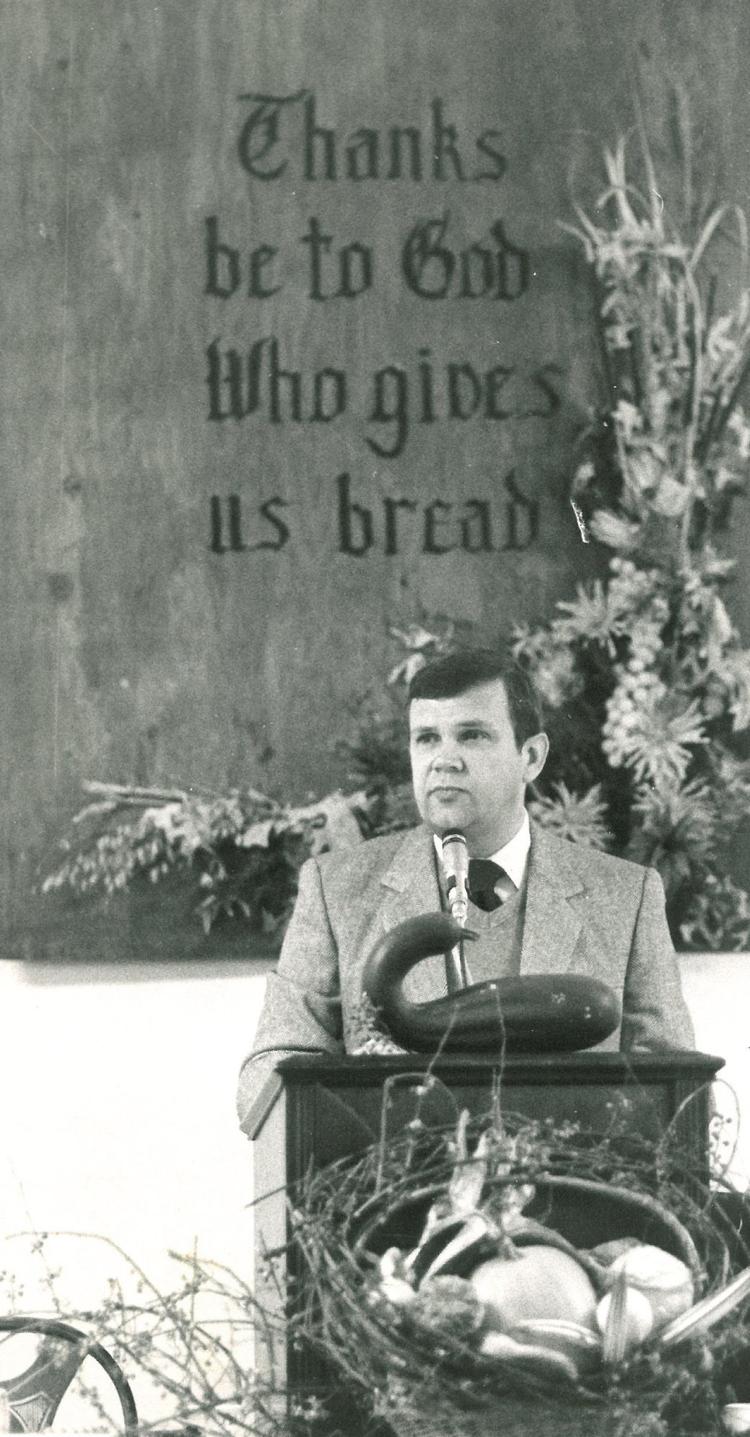 Good Samaritan Inn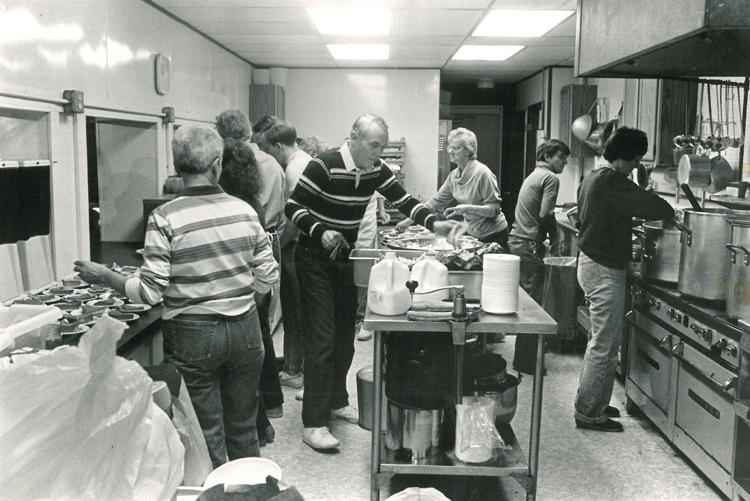 Long Creek dinner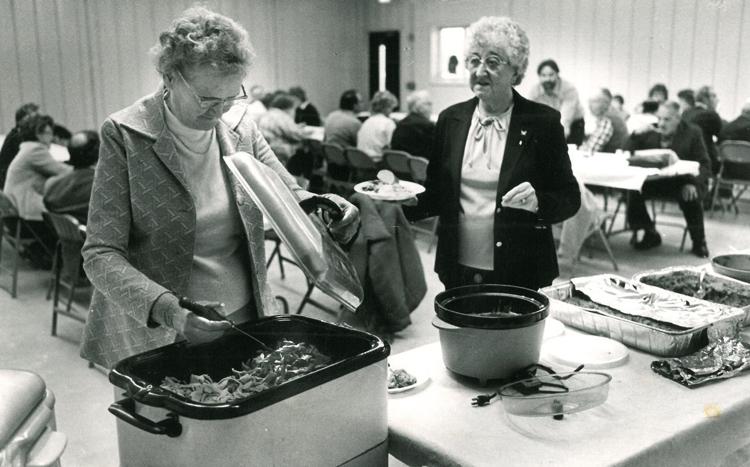 Dinner at the old Cisco Grade School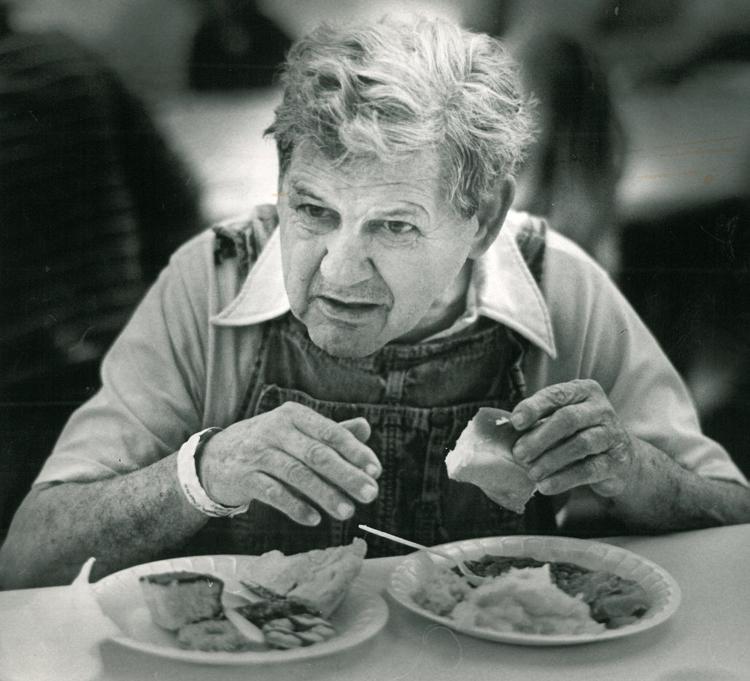 Good Samaritan Inn dinner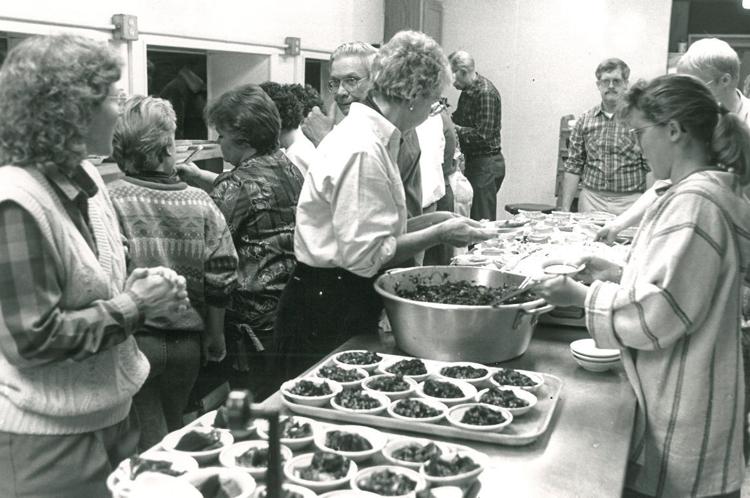 Turkeys await carving
Preparing 150 meals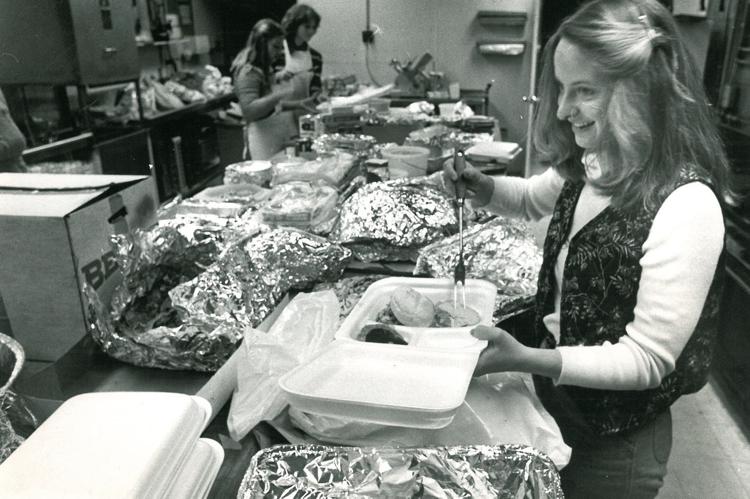 St. Mary's Hospital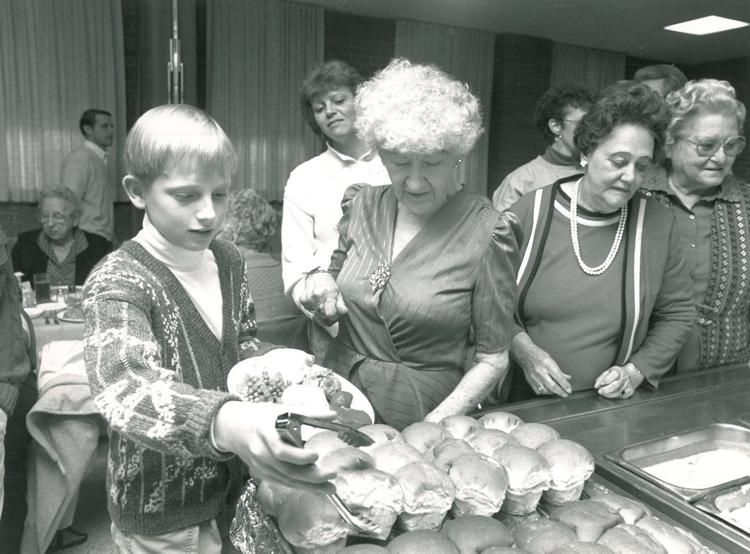 For This We Give Thanks
Dishing it out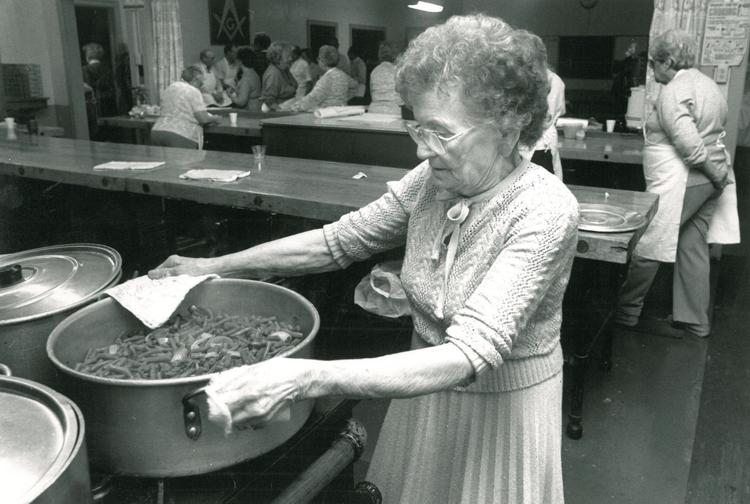 St. Teresa Mission Club

Serving coffee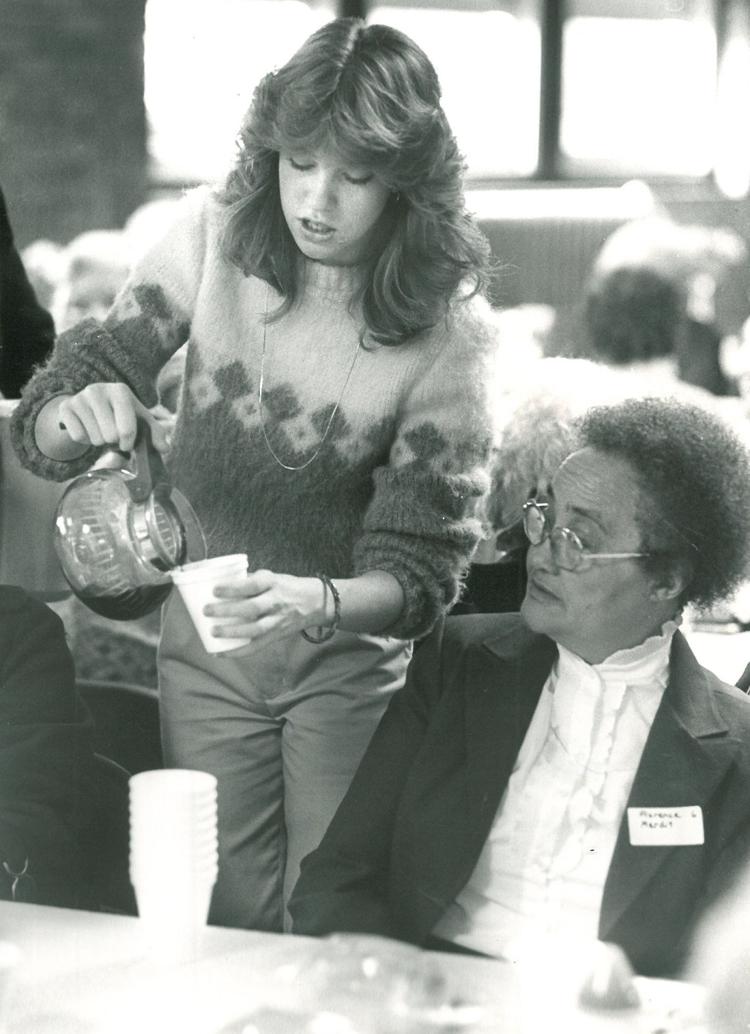 Thanksgiving feast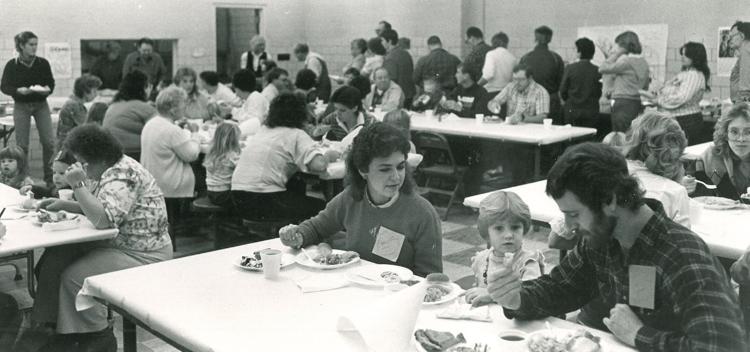 Roast turkey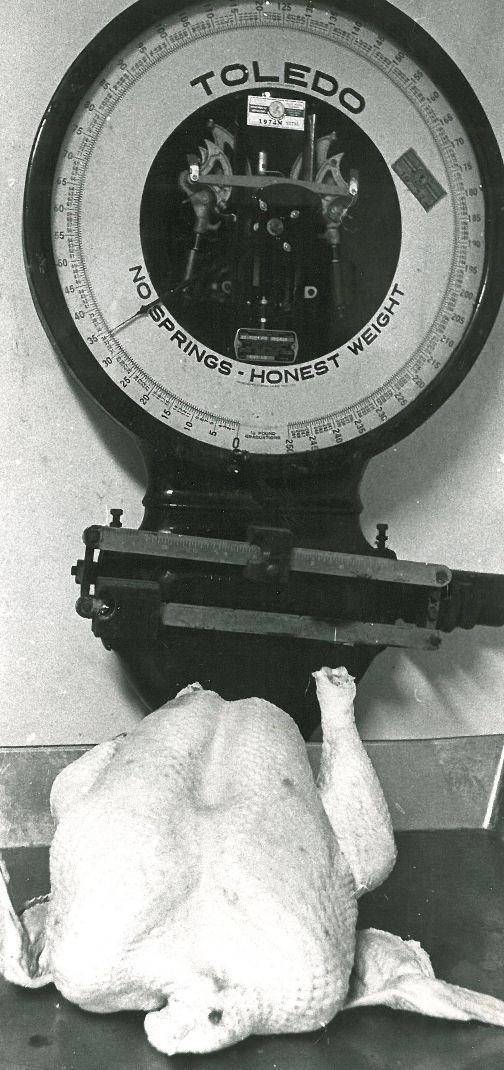 Thanksgiving socializing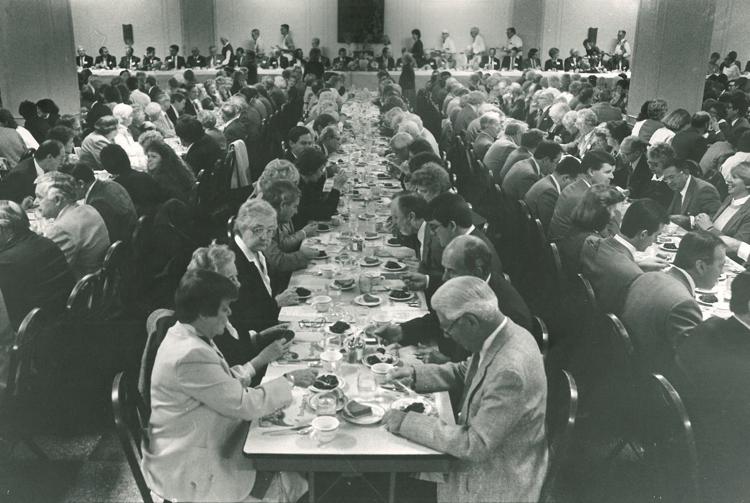 Enjoying dinner
Holiday helpings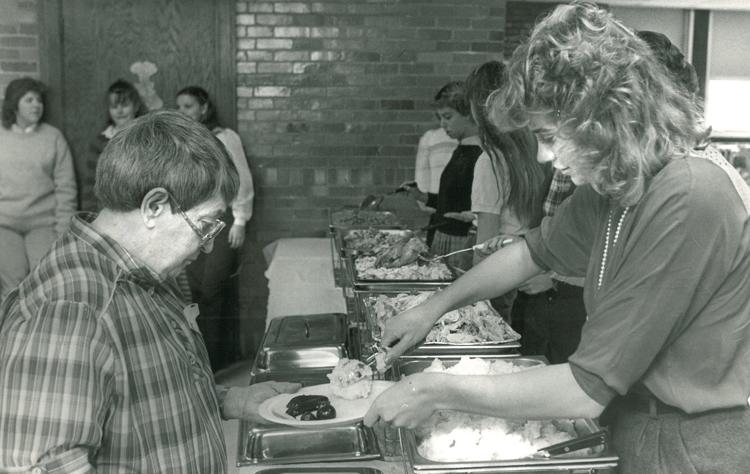 Pilgrim spirit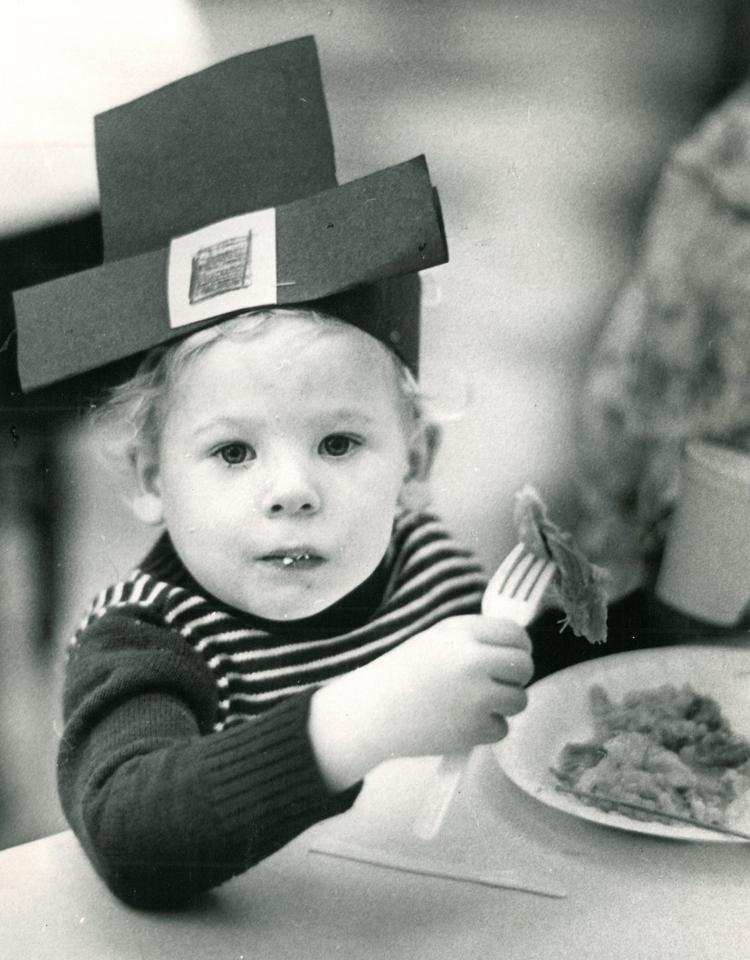 Community Thanksgiving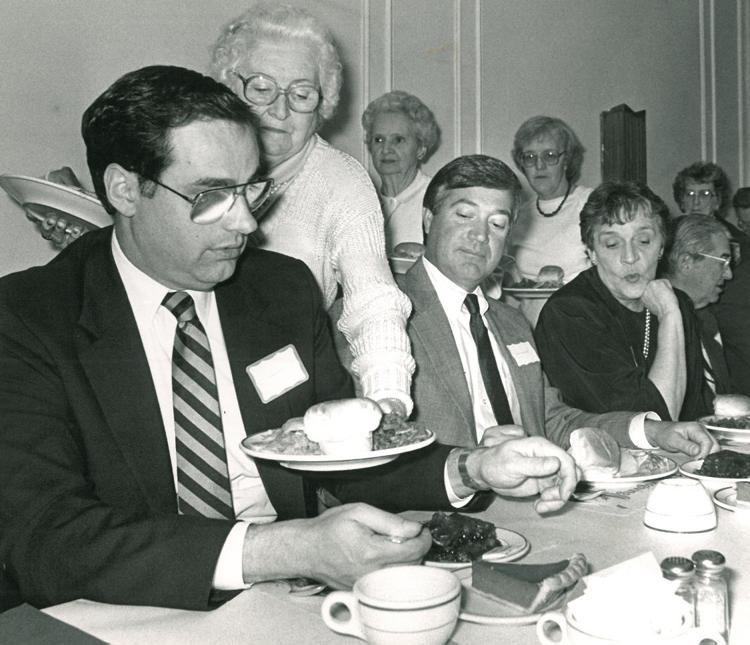 St. Mary's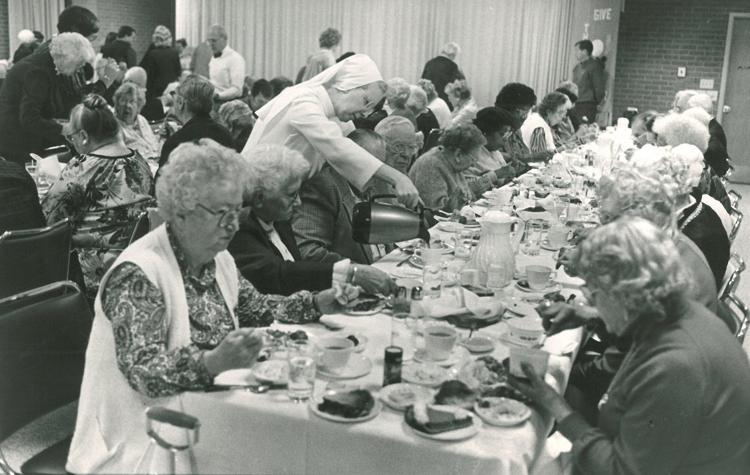 Bring on the turkey!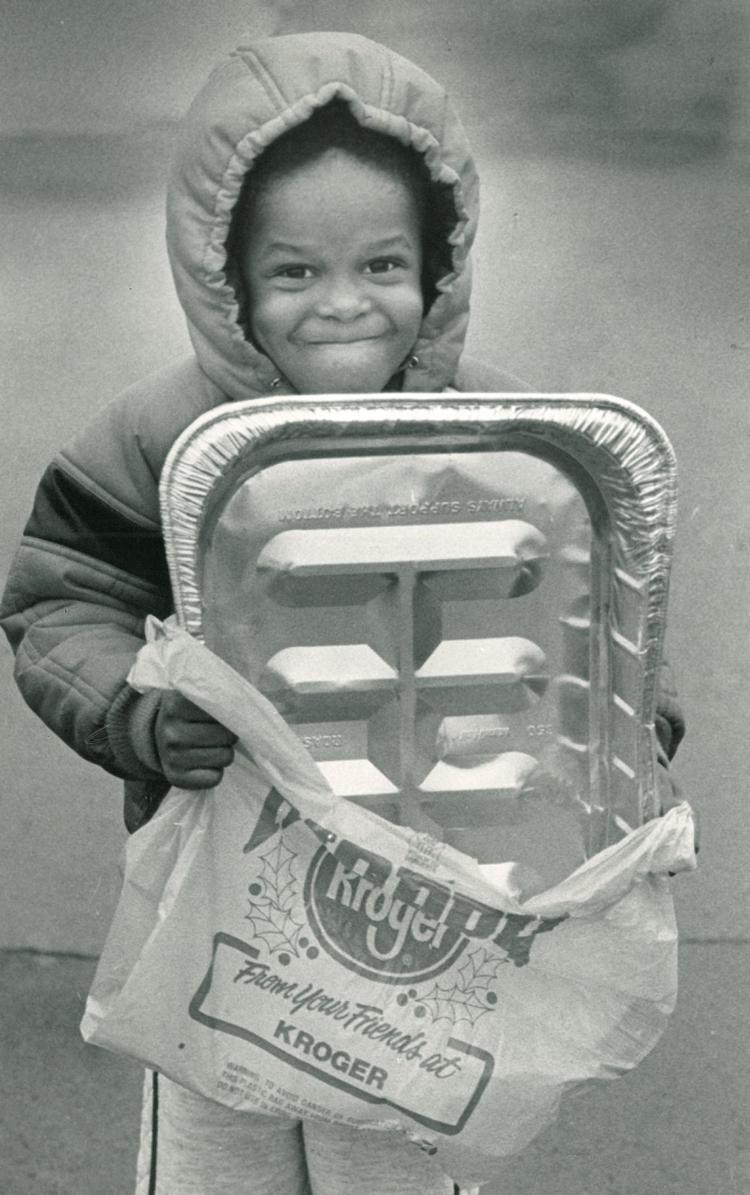 Helping out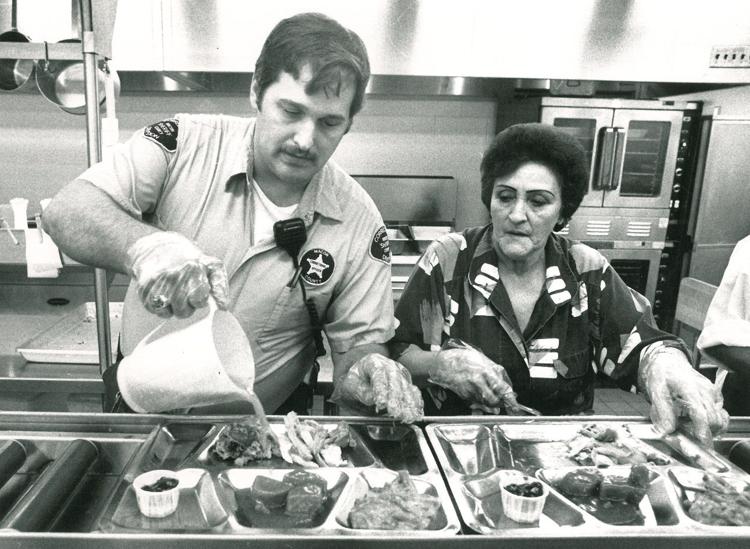 Contact Valerie Wells at (217) 421-7982. Follow her on Twitter: @modgirlreporter