DECATUR — The 65th reunion of the Stephen Decatur High School Class of 1956 will be special for the Lincoln Theater. 
The seat will be on temporary display at the 65th class reunion being held at the South Side Country Club on Sept. 18.
Friends of the Lincoln Square Theater is a non-profit group working to restore the historic theater, opened in 1916, which hosted live performances and movies for decades at 141 N. Main St. in Decatur.
Their hope is to eventually reopen the venue for entertainment, community arts and education events and make the theater available for rental as well. Contact them at (833) 333-7469, on Facebook or visit their website, lincolnsquaretheater.com.
---
FROM THE ARCHIVES: Looking back at Decatur's Lincoln Square Theatre
Oct. 27, 1916: Opening Night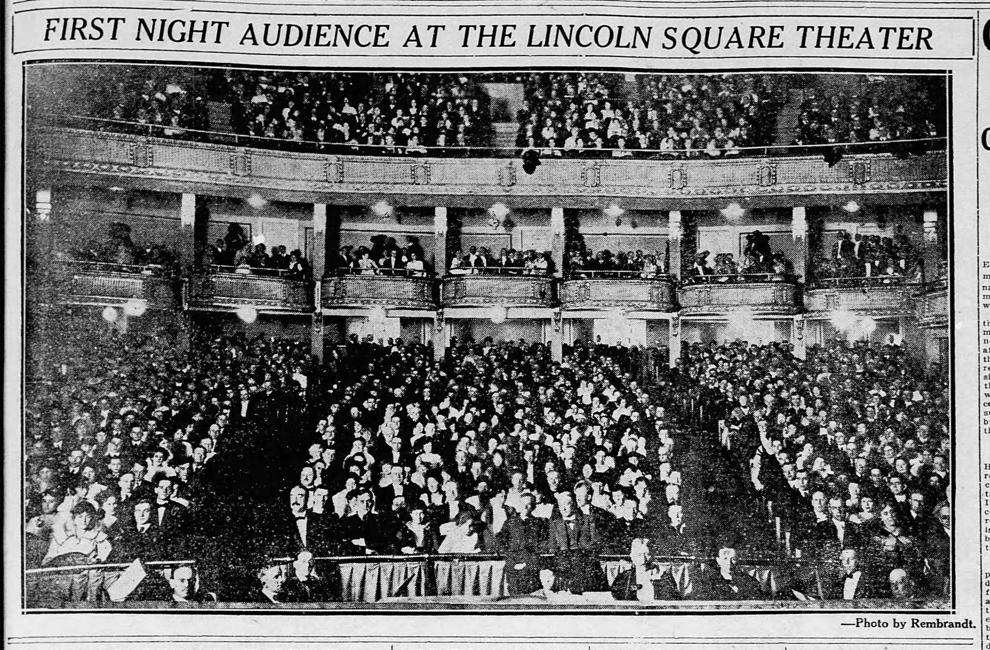 April 1929: Bob Hope emcees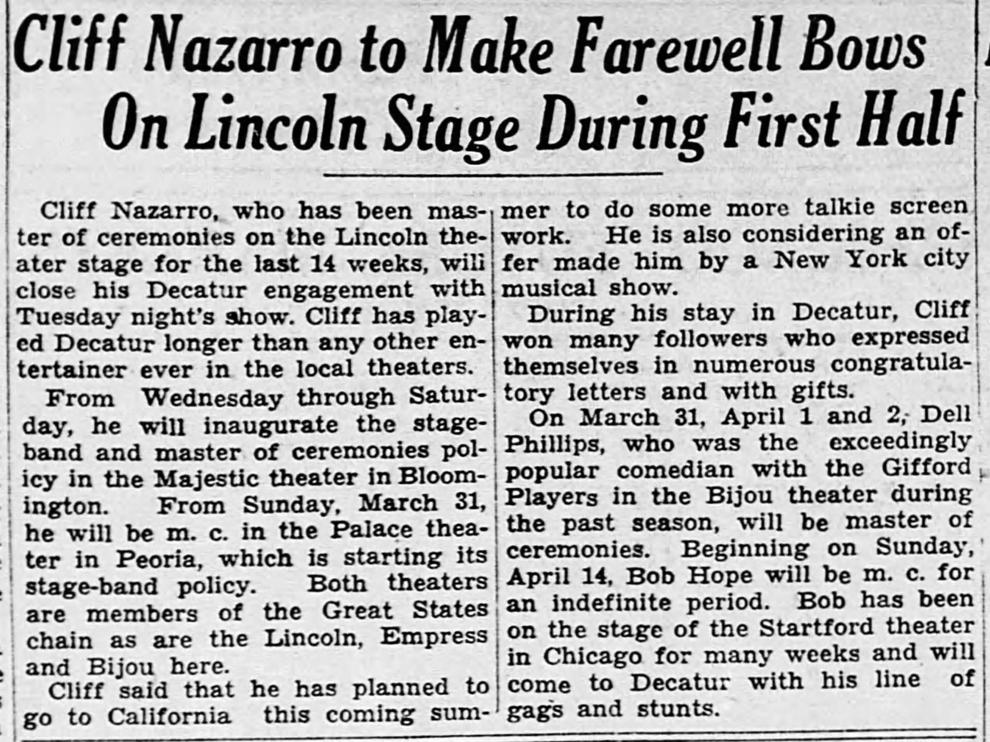 July 7, 1929: Talking pictures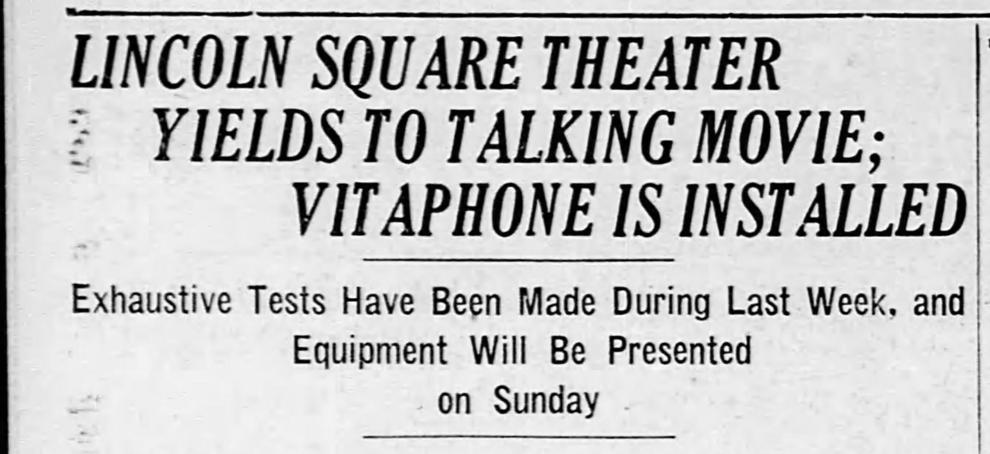 Sept. 2, 1942: Blackstone's greatest trick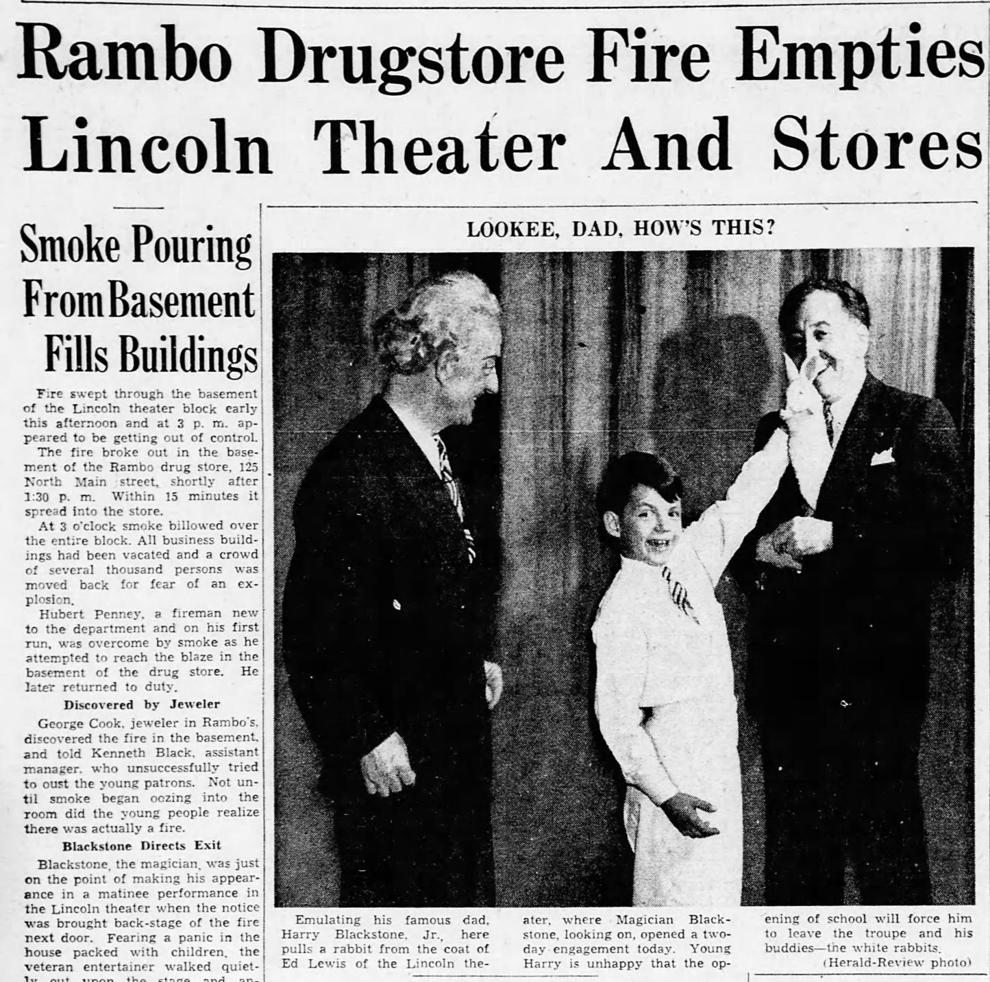 March 5, 1960: Downtown fire grazes Lincoln

Sept. 1, 1967: Barefoot couples get free 'Barefoot' admission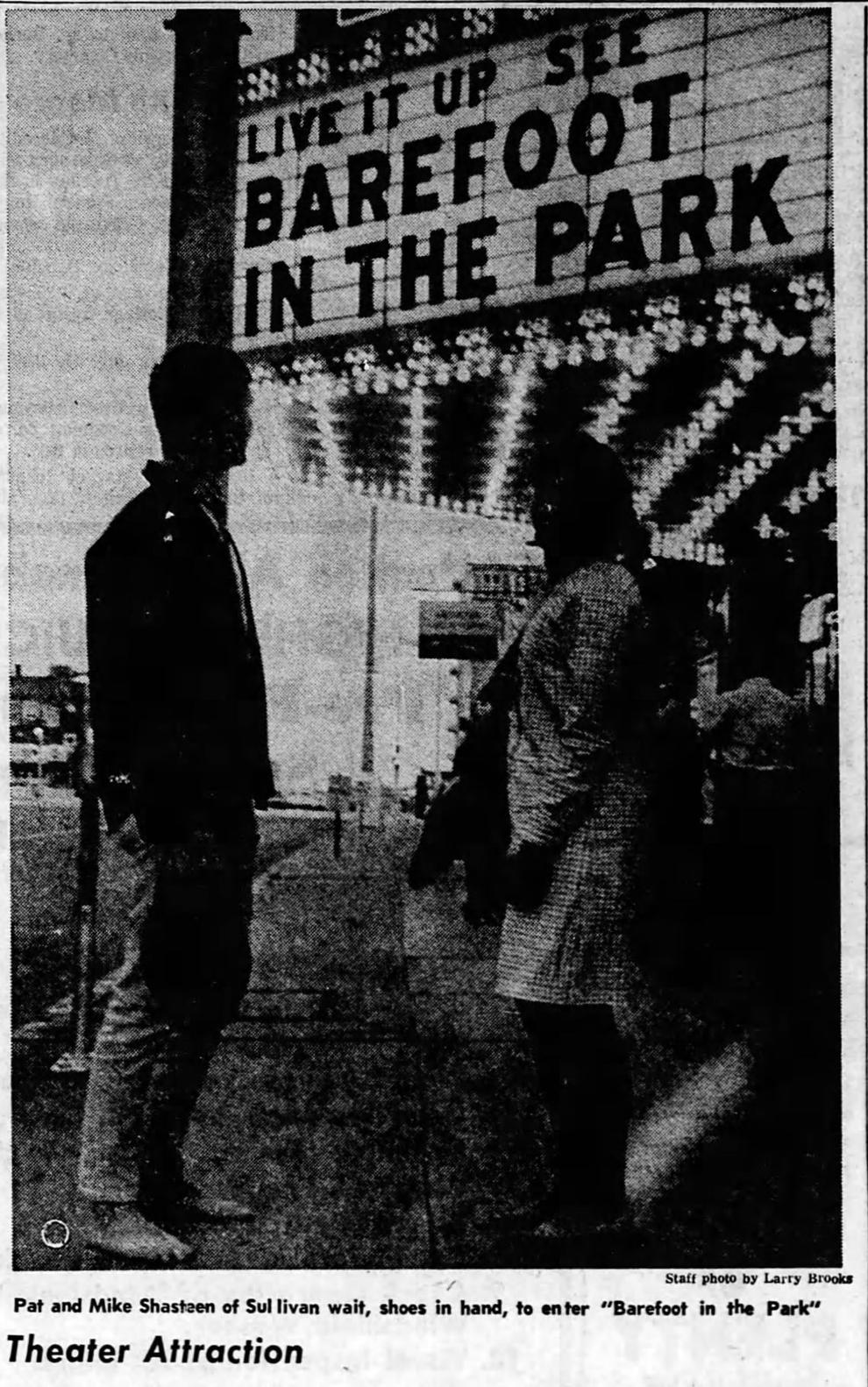 Oct. 10, 1967: Sheriff stops erotic film run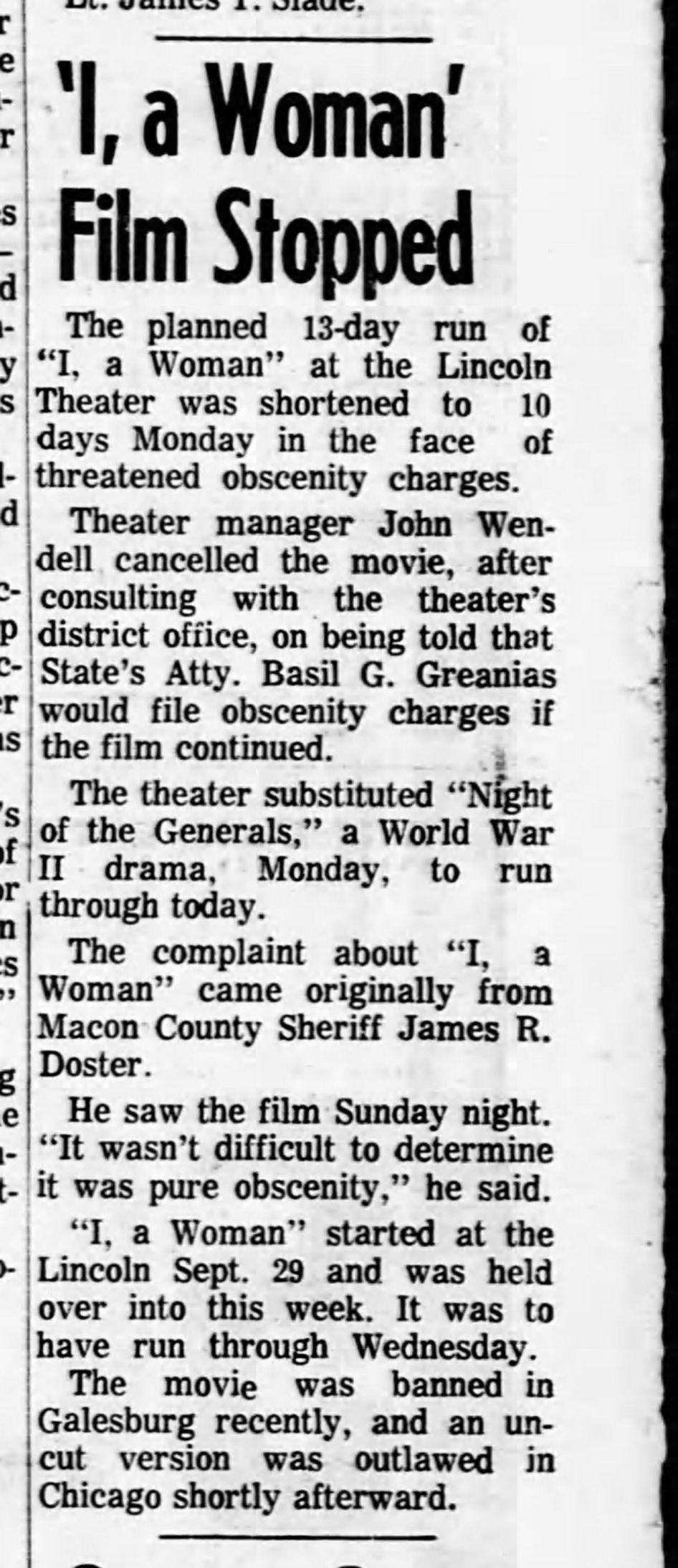 December 1980: Theater stops showing movies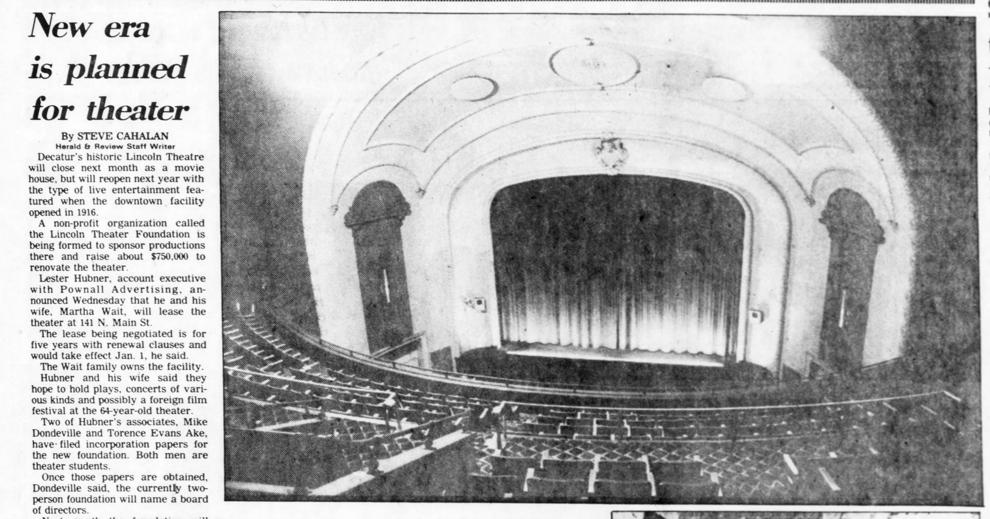 May 3, 1981: B.B. King performs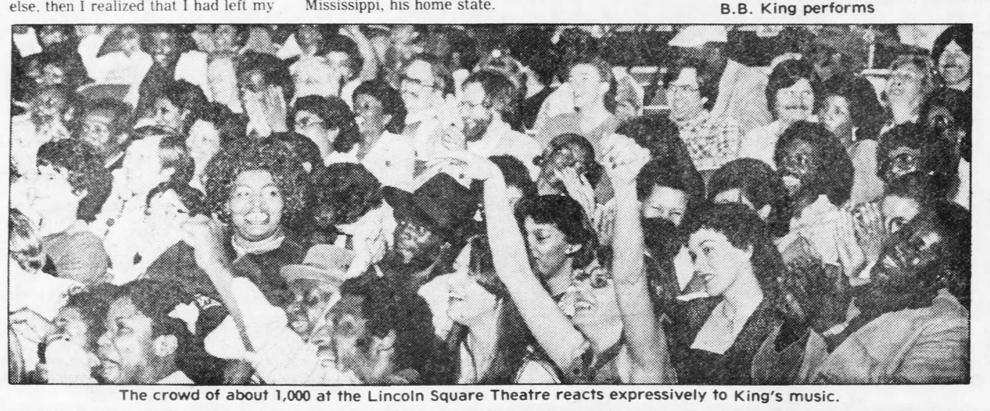 May 1986: Uncertain future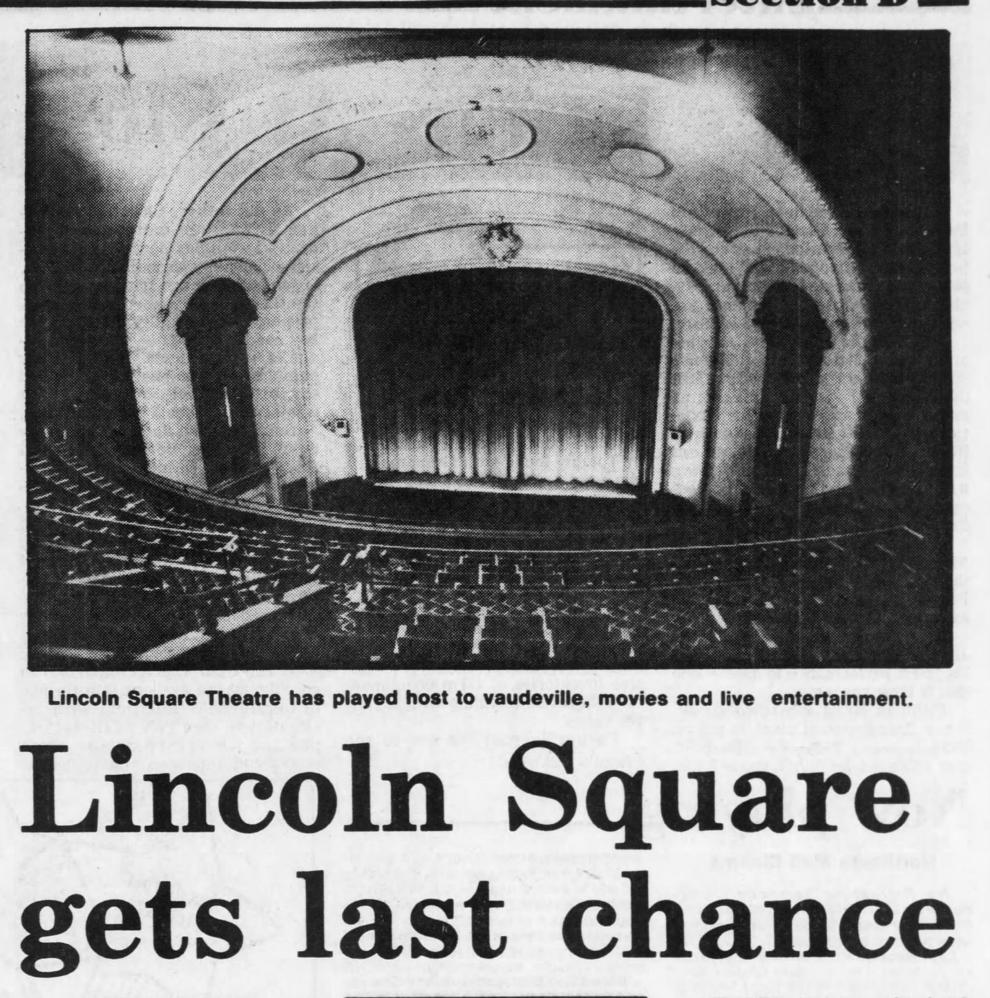 Jan. 1, 1992: Restoration group buys theater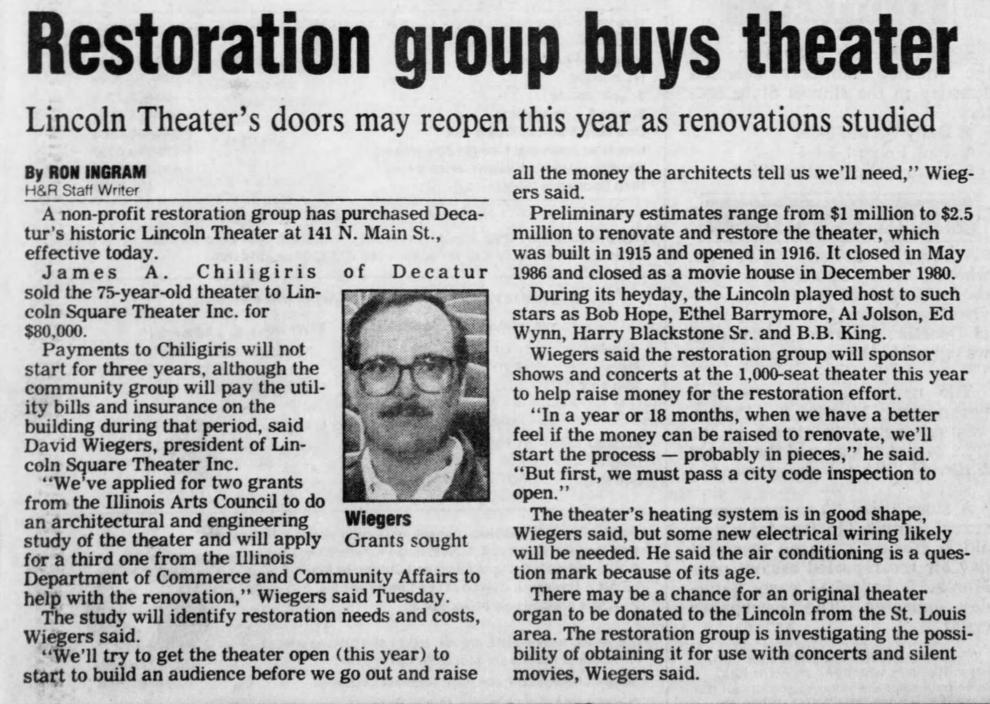 April 2015: Resurgence: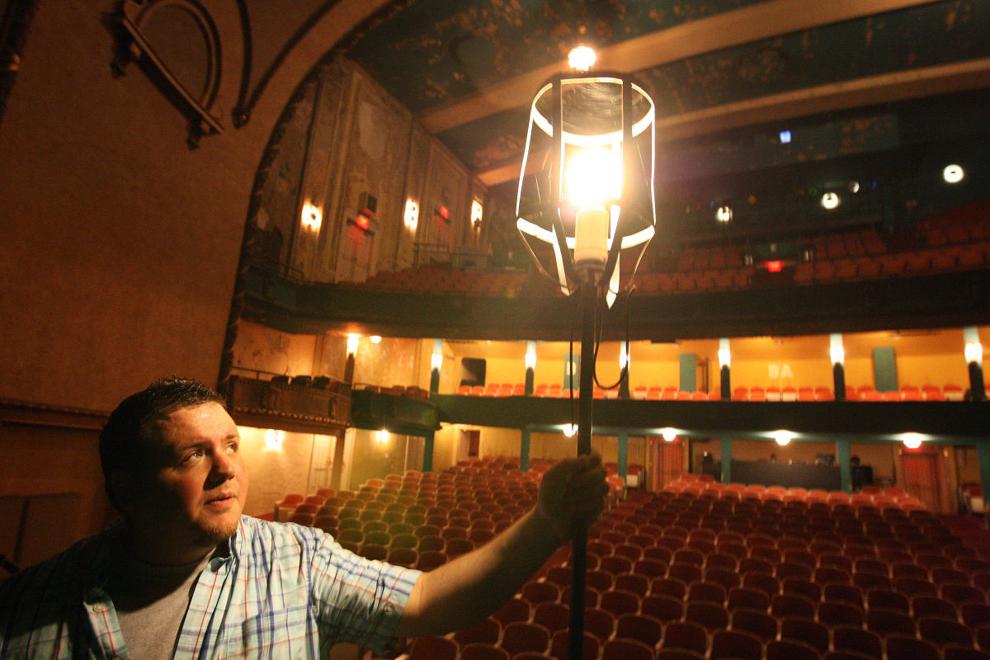 Contact Valerie Wells at (217) 421-7982. Follow her on Twitter: @modgirlreporter