DECATUR — Even a high school student likes spending the day outside and playing kickball.
"I haven't done this for a minute," said A.J. Lawson, a junior at MacArthur High School, using a slang term for "a long time." A.J., a football player, was one of the high school students who helped Durfee Magnet School students during their annual Play Day on Wednesday.
The last day of school is May 24, but next week is chock-full of activities, including sixth-grade graduation and awards day, Principal Mary Brady said. Aramark Food Services provides a cookout to all the Decatur schools this time of year, and Durfee scheduled their play day for the same day as the cookout.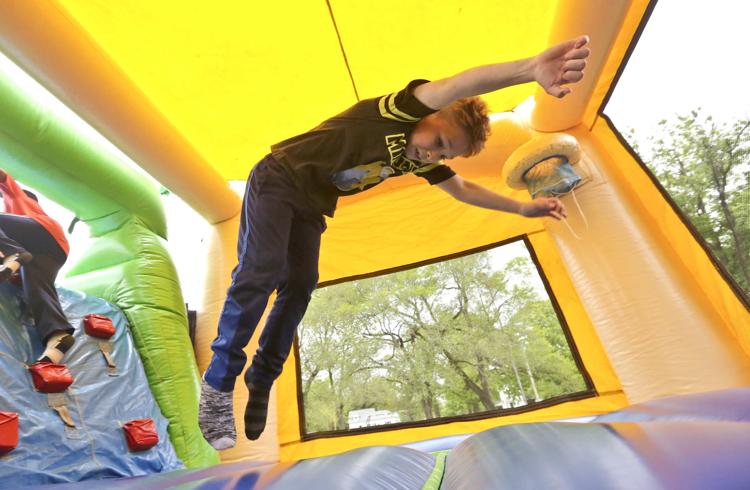 "This is fun," said Adriyah Harrison. "We're not doing any work today."
Besides the kickball game, there were carnival games, inflatables, basketball and other activities, plus Mister Softee made a visit with plenty of frozen favorites.
Music teacher Samantha Kubil organized the activities, using last year's schedule for inspiration, but changing things up and adding some new things to keep everyone entertained and active.
"I volunteered, so I'm crazy," she joked. "I'm just trying to do my part for the kids."
"Every year, we do a play day for kids who have earned it (with good behavior), just to go to different stations and do different things," said fifth-grade teacher Heather Herron. "Normally, the teachers are kind of scrounging to watch their classes and run the stations."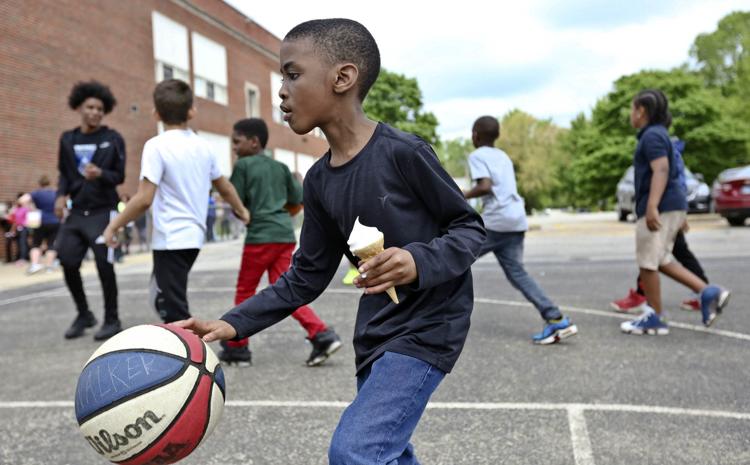 Fellow fifth-grade teacher Karen Walker sought out her friend Jason Crutcher, the athletic director at MacArthur High School, to ask athletes to come over to Durfee as volunteer help.
"They all do well in school and can get out of school and come here for a day," Walker said.
High school students are required to log service learning hours as one of their graduation requirements, and helping Durfee helped them with earning some time, too, she said.
"I think they're enjoying it just as much as our kids are," Herron said.
One of the games was "knock out," a basketball competition in which kids tried to make a basket before an opponent did.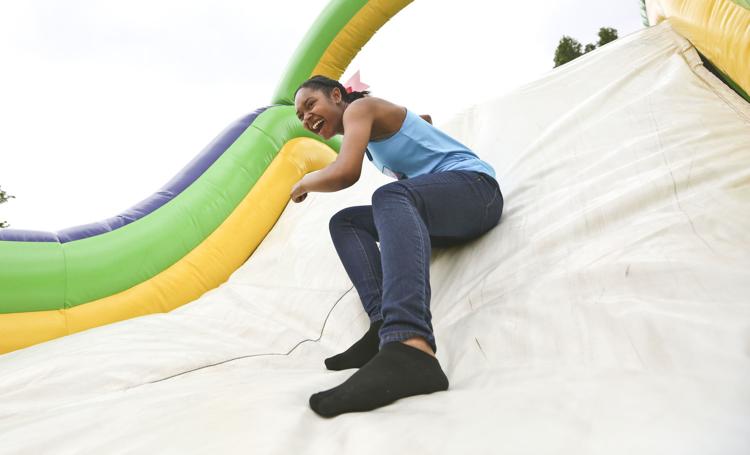 The students are particularly fond of competitive games and of basketball, so that was a favorite, Herron said. She joked that the high school students were reluctant to try very hard for fear of besting the younger kids, but she urged them to go ahead and do their best.
"Anything competitive, they're all about that," Herron said, laughing.