DECATUR — Talking about how caring the staff is with her young grandson brings tears to the eyes of Lois Clower.
At an open house at Harris Learning Center on Thursday, Clower pointed out teacher after teacher who have simply sat with the boy, worked with him and helped him.
"And this one," Clower said, pointing out Principal Kelly Morrison, "has the patience of a saint."
Morrison smiled and thanked her.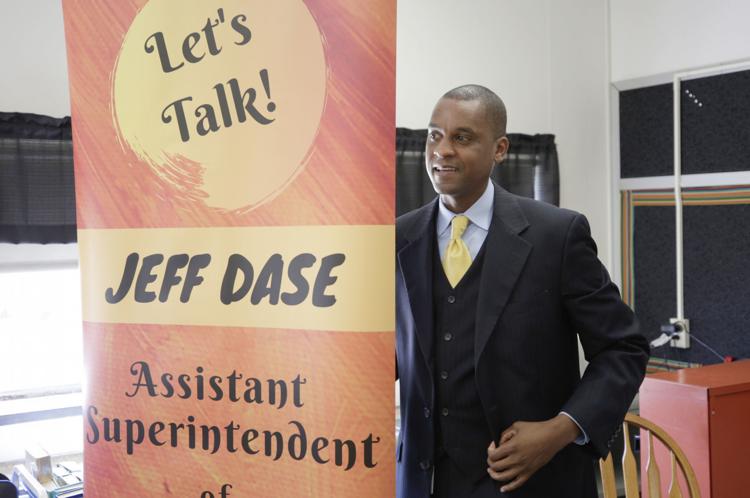 The school is Decatur's new alternative learning center, after spending years as an elementary school. Outwardly, changes are not highly visible. The sign out front still reads "Harris School" with the panda mascot on it. Inside, however, much is different.
One wing is devoted to kindergarten through sixth grade, while middle and high school students have another wing. Rooms are available for students in the district who have out-of-school suspension, where they can spend the day doing their work with a certified teacher. Special education students in the Special Education Alternative Program have their own area.
"It's smaller class sizes where the staff can meet the needs of individual students," said Jeff Dase, assistant superintendent for teaching and learning, who held an open house and meet-and-greet at the building on Thursday. "More individualized attention can be given to the students here, so we're confident the students will show growth."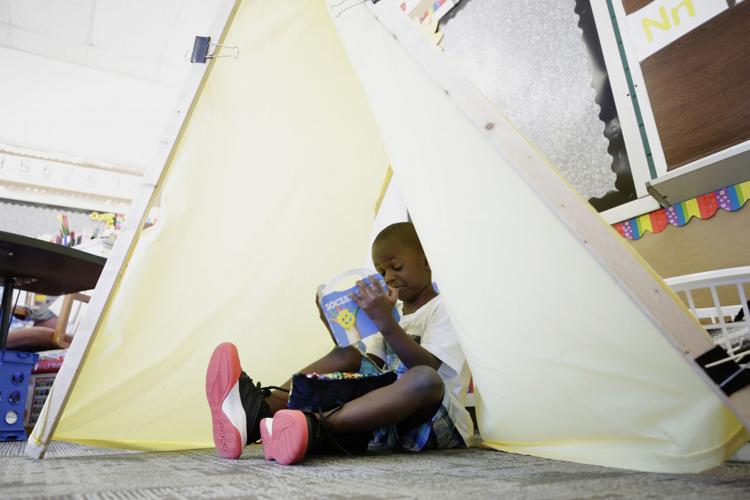 The change is part of a broader facilities overhaul for the Decatur School District, an element of the five-year strategic plan that aims to turn the district into a destination for families. Ultimately, the facilities plan will take the number of buildings from 22 to 17, ensure air conditioning is installed in all of them and create greater capacity for programs in high demand, such as Dennis Lab School. 
Despite the new space, the procedure for students to be moved to Harris is the same, Dase said. Students who have been expelled from their home building, or recommended by an administrator because they are struggling there, will be offered the chance to go to Harris. A plan will be created for each student, in cooperation with parents and the home school.
You have free articles remaining.
"We don't want kids to stay here forever," Morrison said. "We are working on making children be successful. We're working on social/emotional learning and academics in a smaller setting so that they can return to their home buildings."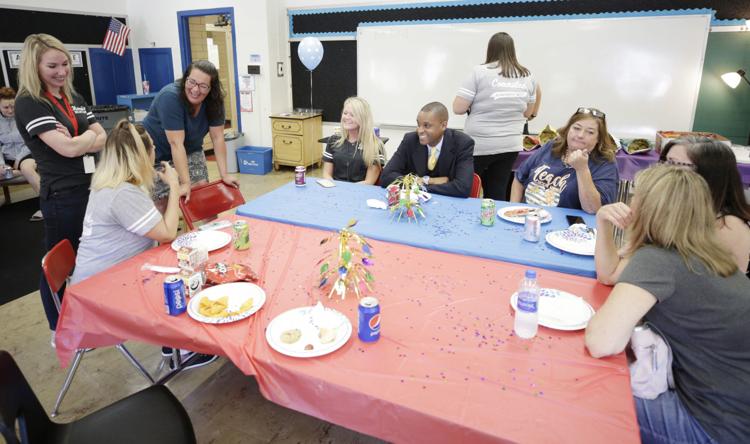 The idea is that students will spend from four to nine weeks at Harris and then move back to their regular schools, with contact between both buildings to ease the transition. Staff from the regular school will visit weekly while the students are at Harris and Harris staff will do the same once the student returns to their home building, offering help to both the child and staff.
Decatur's First Nazarene Church has also partnered with Harris and provides backpacks of food for students to take home over weekends and school breaks.
"A lot of what I do is set up behavioral goals," said behavior interventionist Shannon O'Connor, who holds a master's degree in social work. She works with both teachers and students, making sure kids are learning to solve problems, smoothing the transitions into and out of the Harris program, and visiting with them after they return to their home school.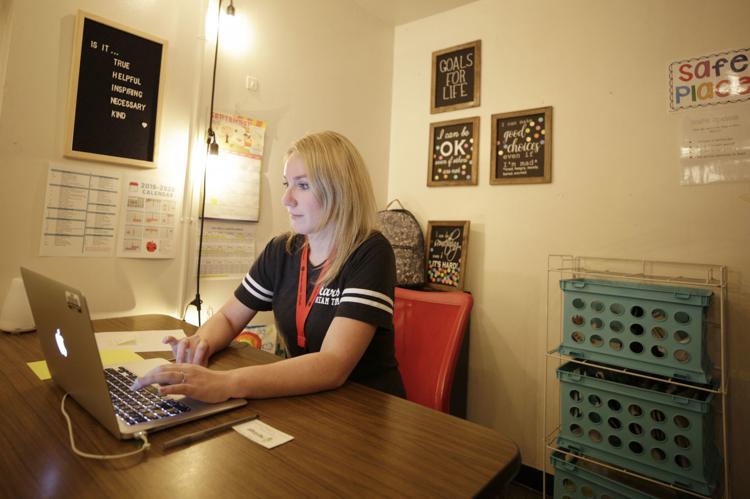 Kimberly Taylor taught at Our Lady of Lourdes School for several years, but decided to move to Decatur schools, and specifically to alternative education, because she felt called to, she said. She teaches first and second grades.
She uses a method called "The Seven Mindsets" to help children learn to redirect their own thoughts and reactions.
"It's not just about academics, it's about who they are as a person as well," she said. "It's about 'I can do this, even if I don't want to.' It's addressing those emotions they have going on, but you can still do the work. We talk a lot about self-control and how they're the ones in control, and if they need a break, they can go to the safe seat and kind of chill and regroup, and then come back and join."