DECATUR — Digger was just born on March 28, but he's already earned his name.
"He digs all the time," said Waverly Smothers, the zookeeper who takes care of the petting zoo animals at Scovill Zoo.
Digger is the first baby goat this season and he is his mother Cassiopeia's first kid. She wasn't sure if she approved of Director Ken Frye holding her baby.
Scovill Zoo, which opened in 1967 and has 400 animals from six continents, will open for the season on Saturday. Hours are 9:30 a.m. to 6 p.m. on weekends and 9:30 a.m. to 5 p.m. during the week until Memorial Day, when hours will be 9:30 a.m. To 6 p.m. daily. Last admission is one hour before closing.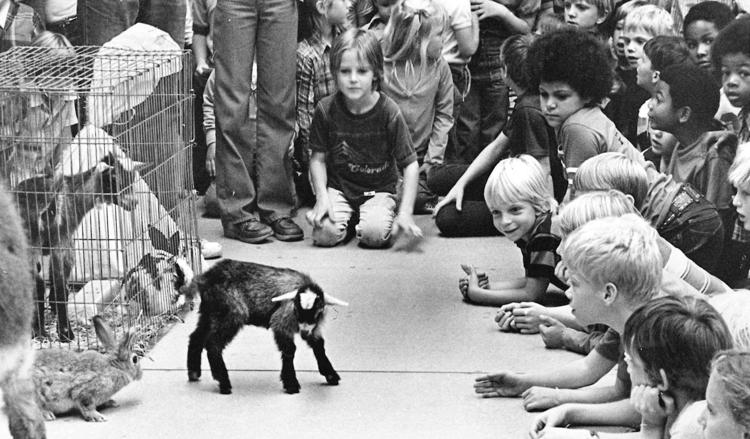 Digger isn't the only new baby at the zoo. The two miniature zebu, Eli and Elsie, welcomed Eloise on Dec. 28. Zebu are humped cattle that originated in South Asia. Eli has been a bit grouchy lately and stood protectively between Elsie and Eloise and their human visitors, snorting, but deigned to allow his face to be petted. Smothers, who also cares for the zebu, had to ask Eli more than once to let him pass as he went into their pen.
New to the zoo this year are the tawny frogmouths, Australian birds who came to Decatur from the Houston Zoo. Still in quarantine and not allowed visitors as yet, the big-headed, stocky birds are often mistaken for owls. They're meat eaters who subsist on lizards and mice in the wild.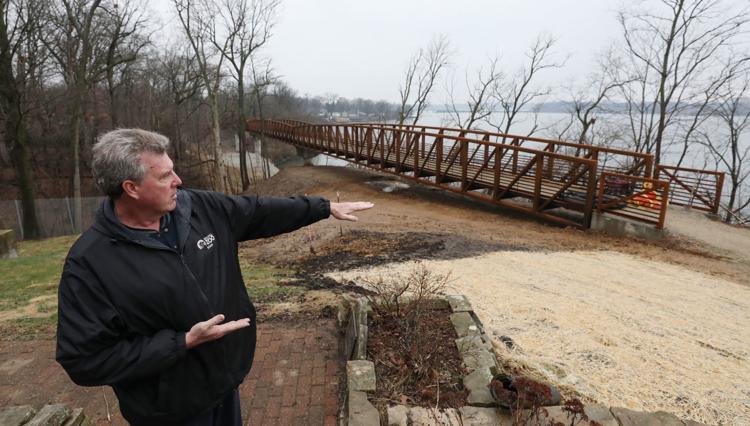 "Quarantine is just something we always do," Frye said.
Animals, including birds, brought from other locations could carry germs that the Scovill animals have no resistance to, and vice versa, Frye said. New ones are kept separate until they've gotten a clean bill of health from University of Illinois veterinarians.
Besides new animals, the zoo's $2 million expanded train ride should be open shortly. The Z.O.&O. Express will continue its usual route around the zoo and will also include the grounds of the Children's Museum of Illinois next door. Riders can board at both locations, and the new route includes a 500-foot bridge next to the wolf habitat.
"In the next month or so, depending on weather, in the next six or eight weeks, they should be able to get it finished and hook it up to our track," Frye said.
The Howard G. Buffett Foundation donated $2 million for the train expansion. Rides will cost $3.50 for the extended ride and $2.75 for the regular ride.
Tilly, Niko and Koda, the wolves, have had to give up part of their habitat for the duration because a gravel road had to be run from the zoo down to the lake shore for trucks and construction workers to use, but that will be restored as soon as possible.
Animals that spend the winter indoors are being acclimated to returning outdoors as weather permits, Frye said, and two new shade canopies are being installed for animals like Jack the camel to use in hot weather. Jack is still wearing his shaggy winter coat, but he'll start losing it soon, and the zoo collects his shed hair for someone who spins it into yarn, Frye said.
Another new attraction, though not actually inside the zoo, is the American Bison sculpture by Tim Summerville, installed on Thursday in the park area next to the zoo.
---
20+ adorable photos of penguins at Scovill Zoo
534098621f77a.hires.jpg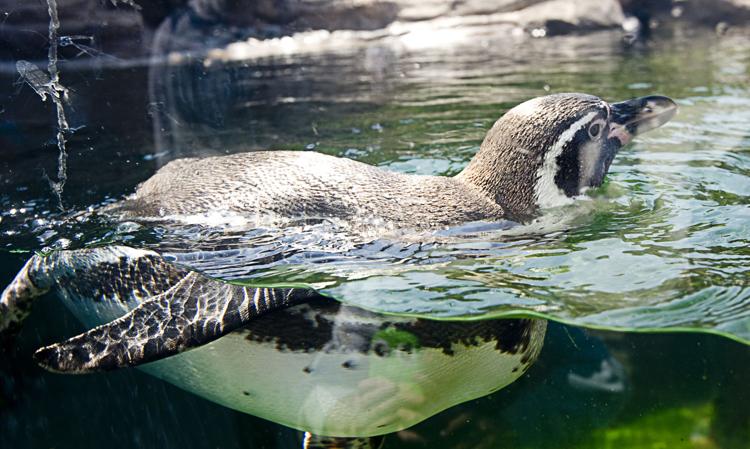 56fc1b7c96c38.hires.jpg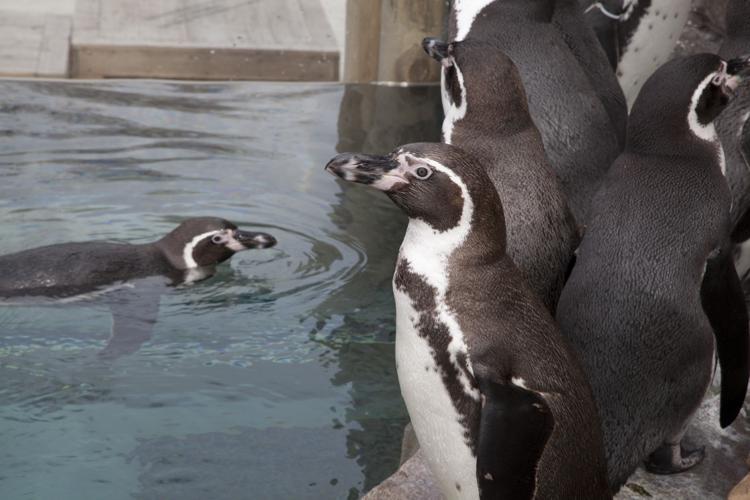 55ac47691497f.hires.jpg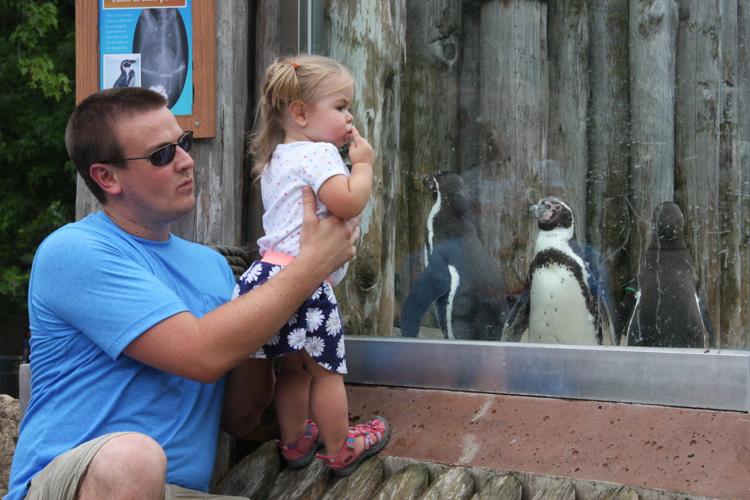 525f6bf800b22.hires.jpg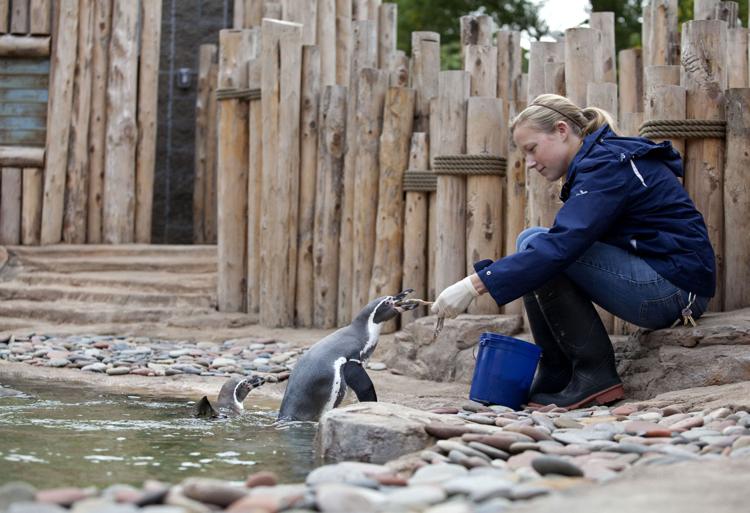 526ca32e12001.hires.jpg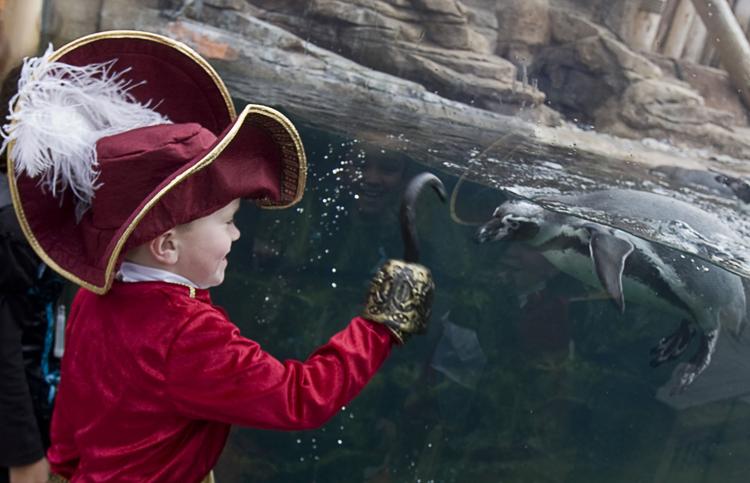 559d95ad2f26b.hires.jpg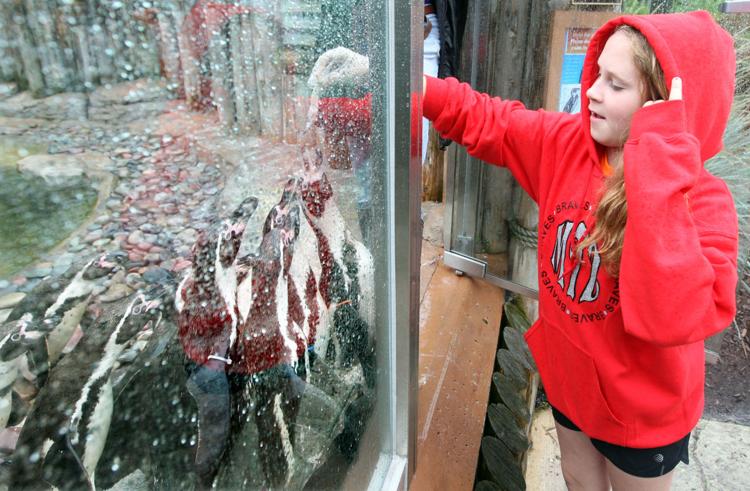 587aab5dc0225.hires.jpg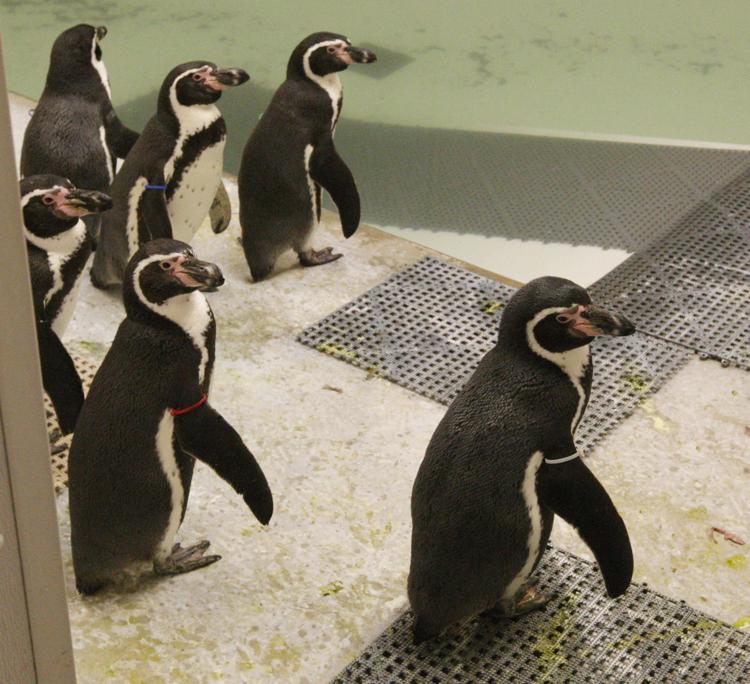 5330ffc4c9bf7.hires.jpg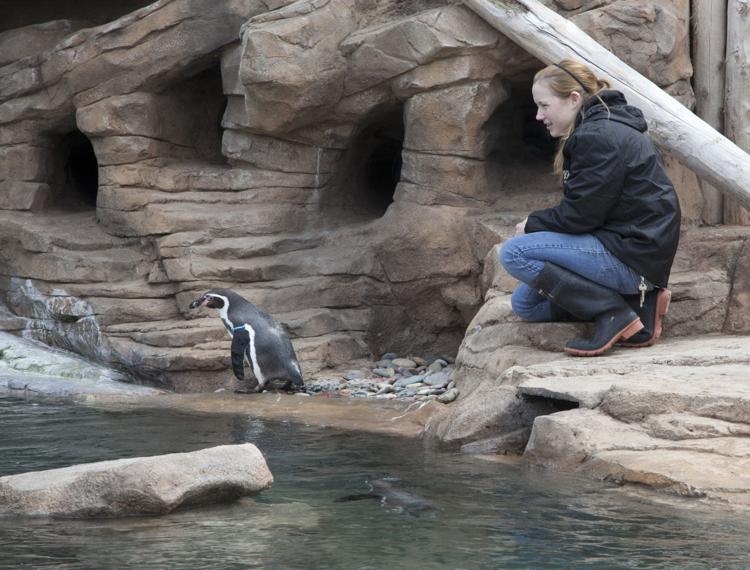 5330ffc57c429.hires.jpg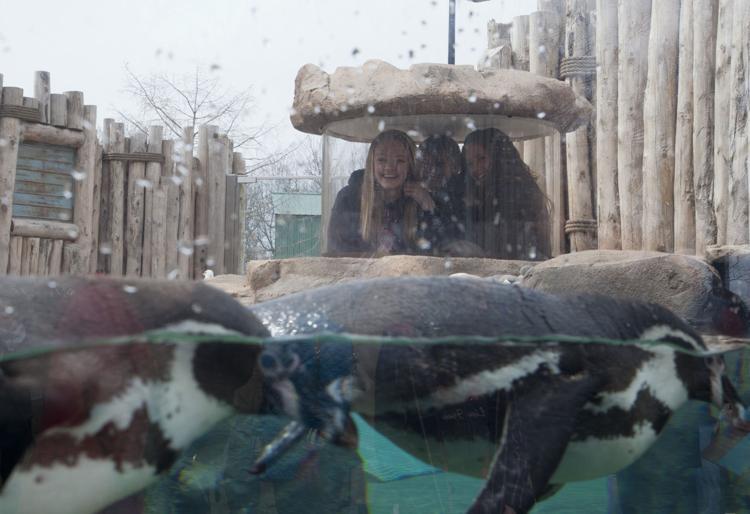 5340b40fdc724.hires.jpg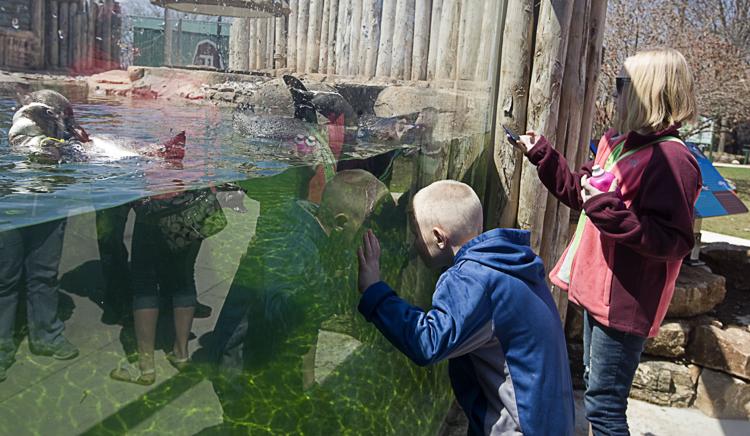 5584c9406647b.hires.jpg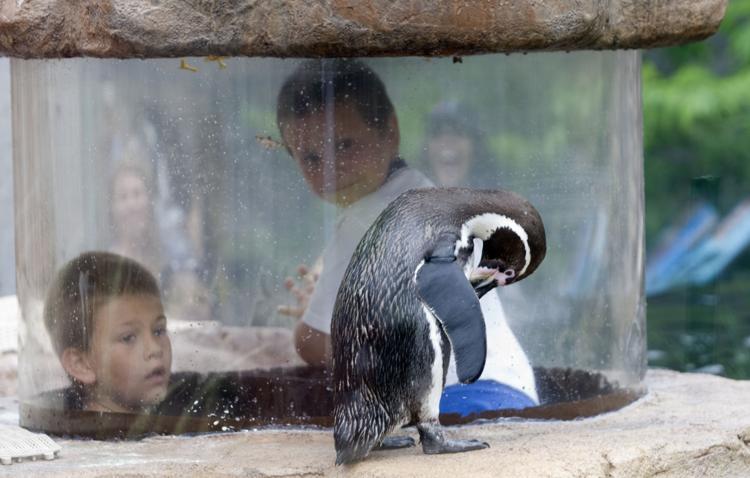 533103b0ebb5a.hires.jpg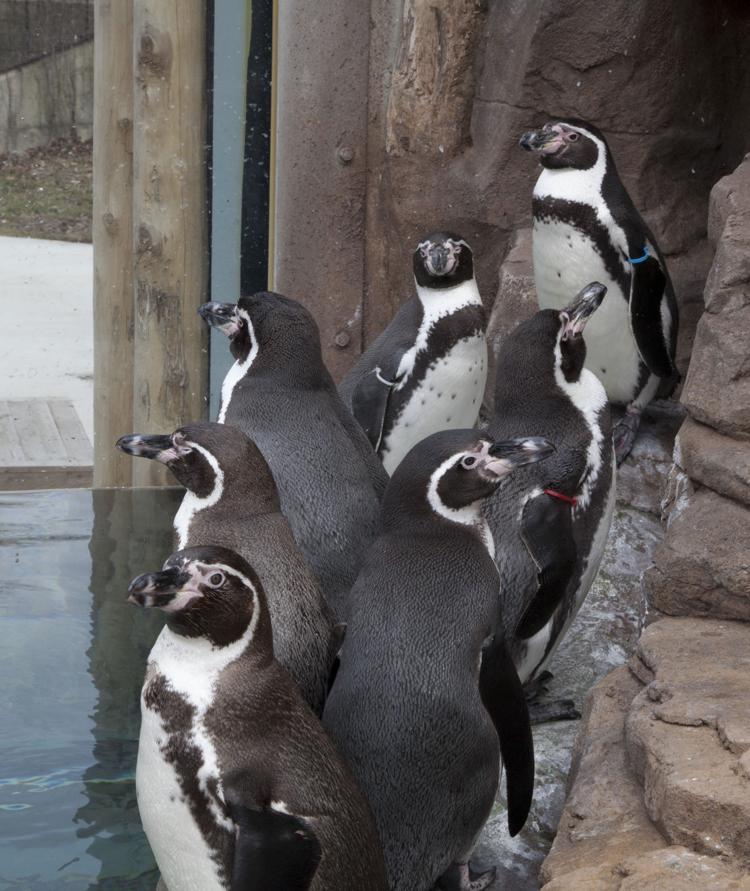 533103c50f10d.hires.jpg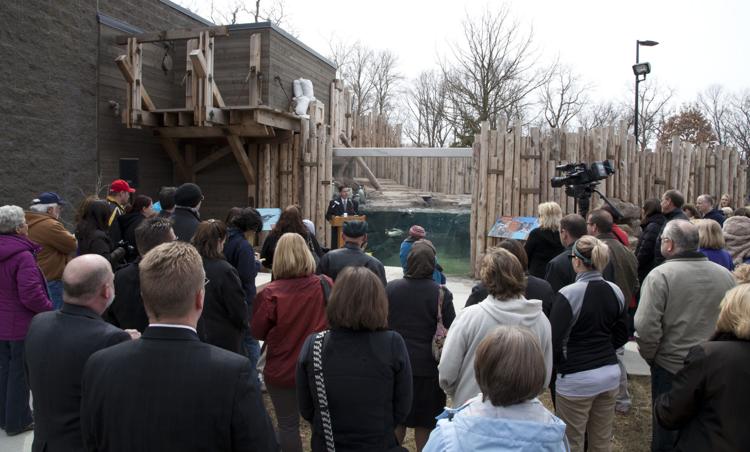 533103d2856f5.hires.jpg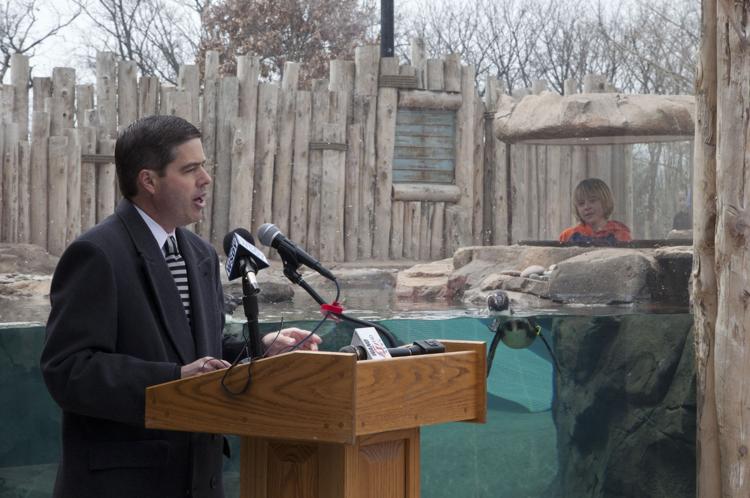 557249d7b9b8a.hires.jpg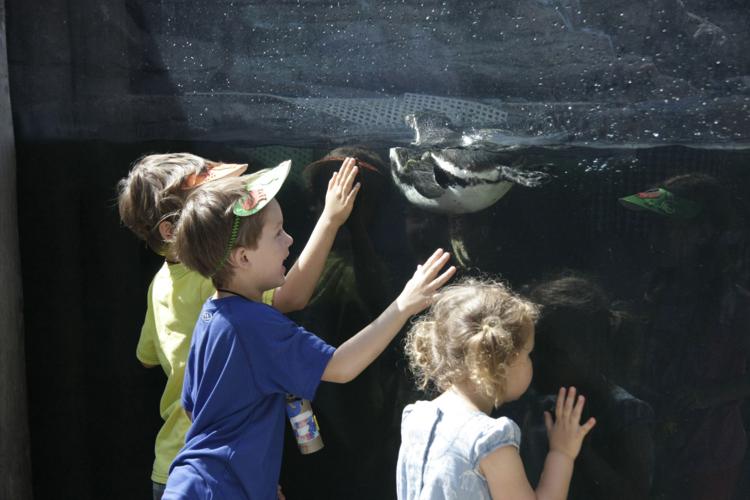 5331038b4c02b.hires.jpg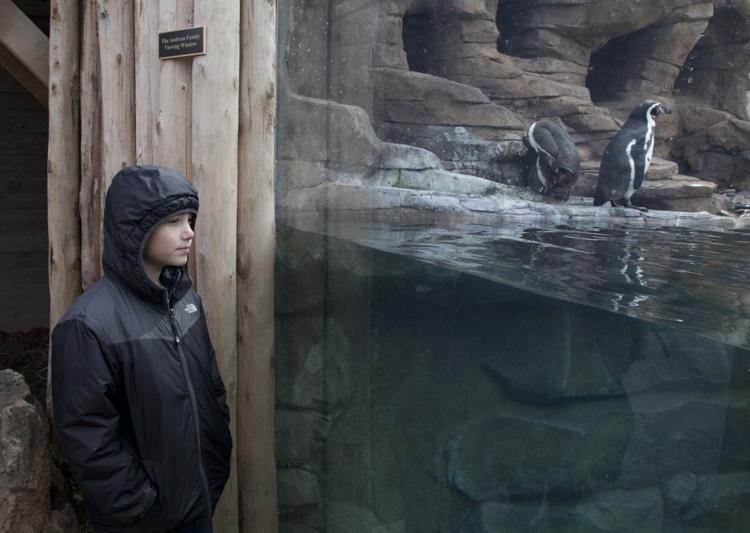 53310395eedf9.hires.jpg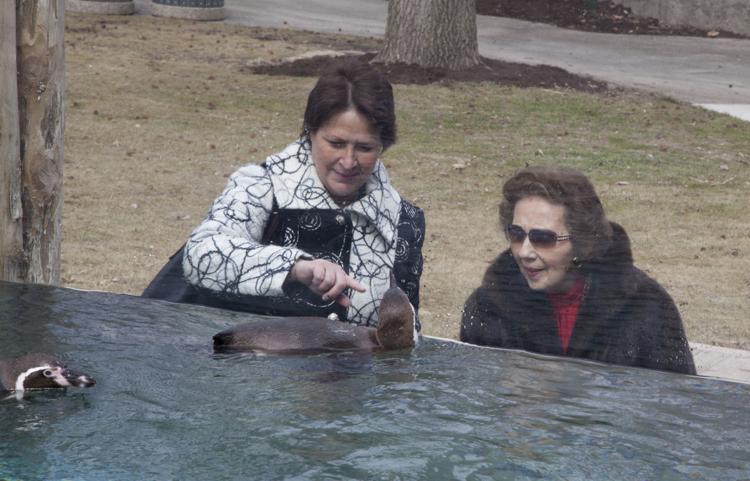 5331039966a47.hires.jpg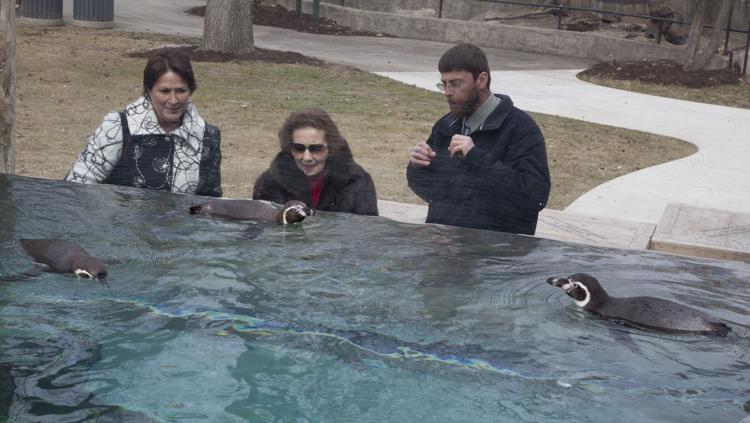 5331039287147.hires.jpg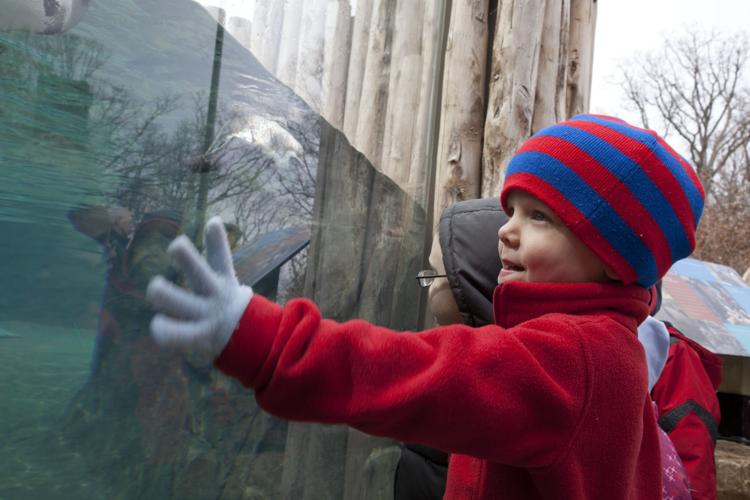 boo penguins 1026 lsm.jpg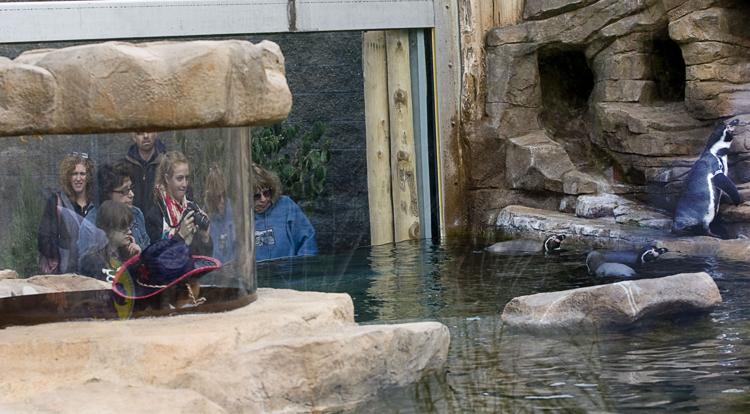 Penguin1 101613.jpg
Penguin2 101613.jpg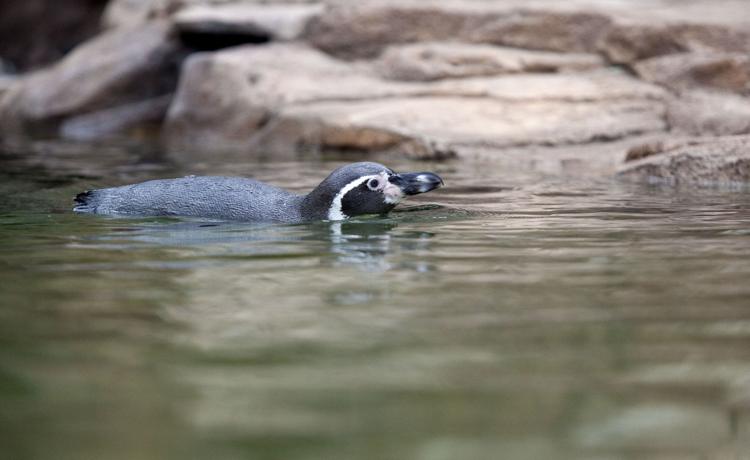 Penguin3 101613.jpg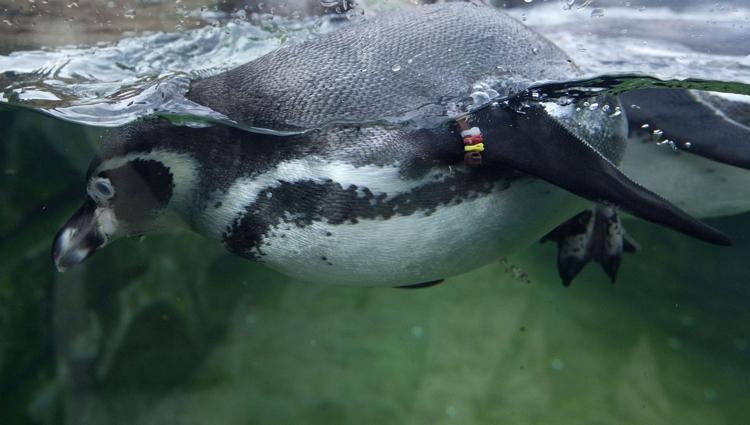 penguins.jpg