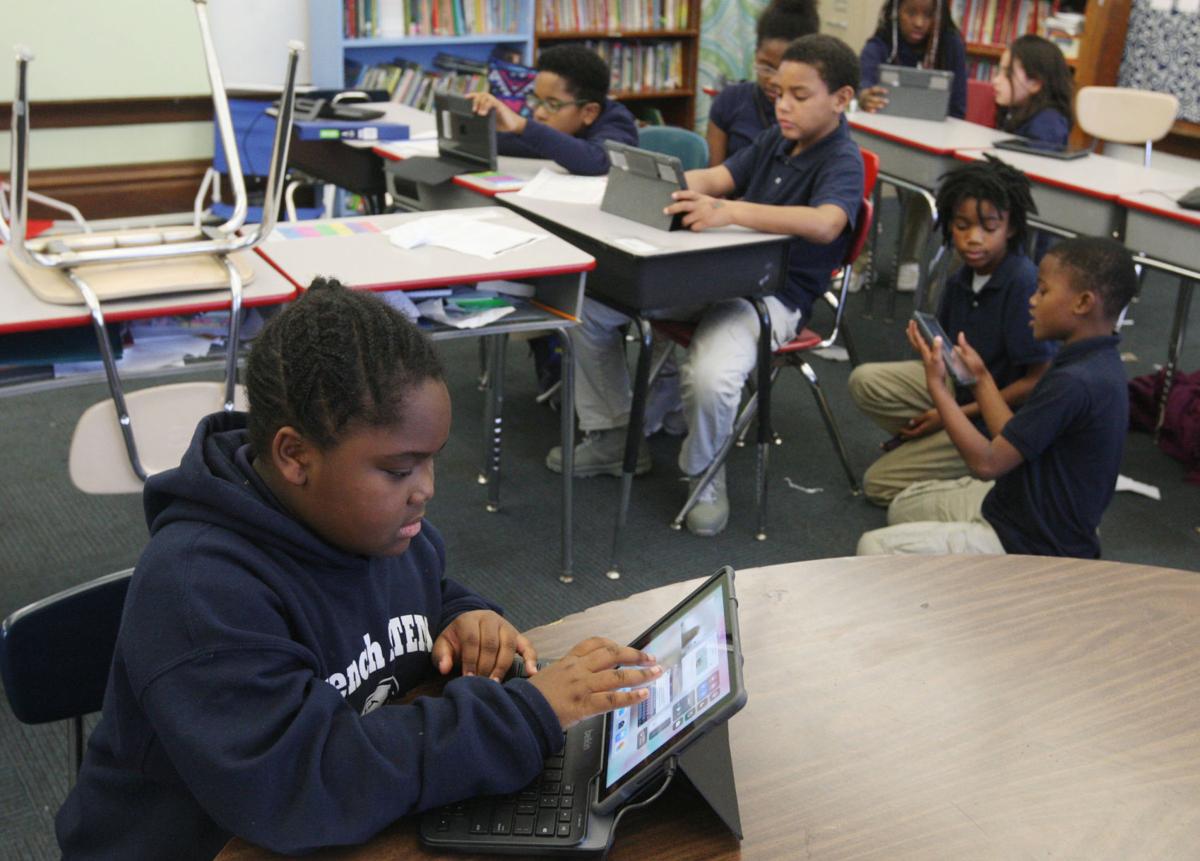 SPRINGFIELD — A study has uncovered an acute shortage of teachers in parts of Central and Southern Illinois, leading to canceled classes, increasing class sizes, and substitute teachers or administrators taking on larger teaching roles.
Mark Jontry, the association's president and regional superintendent of education for the McLean, DeWitt, Logan and Livingston counties, blamed the shortage on low salaries for new teachers, teacher evaluations pushing people out of the industry and fewer student teachers passing tests to acquire a teaching license.
---
---
Districts reported having to cancel classes or programs because of the lack of staff or turning to online classes. The shortage also is affecting the number of school psychologists, library specialists, foreign language teachers and instructors for blind or deaf students.
"We have been fortunate in that we have been able to hire highly qualified teachers to fill all of our open positions over the last few years, but we are getting far fewer applicants that we got 10 years ago," said Gary Tipsord, superintendent of the LeRoy School District, adding that finding substitute teachers also remains a challenge.
In Macon County, 50 teaching positions were unfilled at school districts as of Oct. 1, according to the Illinois State Board of Education. More than half were jobs working with students in special education.
"We're lucky to have five applicants for one position, and that's how bad the shortage has hit us," district recruiter Jey Owens said at the time.
The district currently employs 657 teachers, having hired 76 last year and 85 in 2017. There are more than 50 positions available on the school district's application website.
Meridian Superintendent Dan Brue said his district has openings for a high school math teacher, 2 elementary teachers and 1 middle school social studies teacher.
You have free articles remaining.
"Just recently, we filled two open positions of high school P.E. and will be hiring an English candidate on Monday," he said. "We have had the math position open since October and have only received two applications. We only had two applicants for the the P.E. position as well. I believe we had five candidates for English."
Argenta-Oreana has one opening, but Superintendent Damian Jones said it's too early to tell about next school year. Warrensburg-Latham currently has no teacher openings, Superintendent DeAnn Heck said.
In January, McLean County Unit 5 school board voted to raise the daily pay rate for substitute teachers with the goal of bringing in more qualified candidates and encouraging those the district already has to work more days.
"If we can incentivize that group to put in a few more days, then hopefully we can close that gap and we won't have jobs going unfilled," Business Manager Marty Hickman said at the time.
Young educators are more attracted to Chicago and surrounding areas for certain quality-of-life aspects, said Jeff Vose, the regional superintendent for Sangamon and Menard counties. The salaries also tend to be higher in Chicago's suburbs, he said.
"Trying to attract young educators to smaller, rural communities seems to be one of the most challenging things in the state," Vose said.
Schools in the region often are asking substitutes to take on longer assignments, increasing class sizes or having administrators teach classes, he said.
"Teachers are spread thin," Vose said.
State Sen. Andy Manar, D-Bunker Hill, is sponsoring a bill that would increase the minimum wage for teachers to $40,000 by the 2023-2024 school year. He said other possible solutions include creating a loan forgiveness program that would incentivize teacher to go to underfunded districts and making it cheaper to get a teaching license.
"We have a severe shortage of teachers in downstate Illinois," he said. "That problem's not going to change by wishing it away."
---
School's (almost) out: Decatur summer camps your kids will love!