ASSUMPTION — Kayla Berner was looking through her Facebook page when she saw a fellow teacher's request for sponsors for the children in her class, so each student could have a new book every month.
With Scholastic's $1 books, that's only $9 per child per school year.
"I said, 'I'll totally support a kid,'" Berner said.
Even as she was saying it to her friend, Sheri McCain, who teaches third grade at Sullivan Elementary School, Berner realized she wanted to do the same for her own class at Bond Elementary in the Central A&M district.
"She informed me, 'I stole your idea,'" McCain said, laughing, "but I said, 'I stole it from somebody else!'"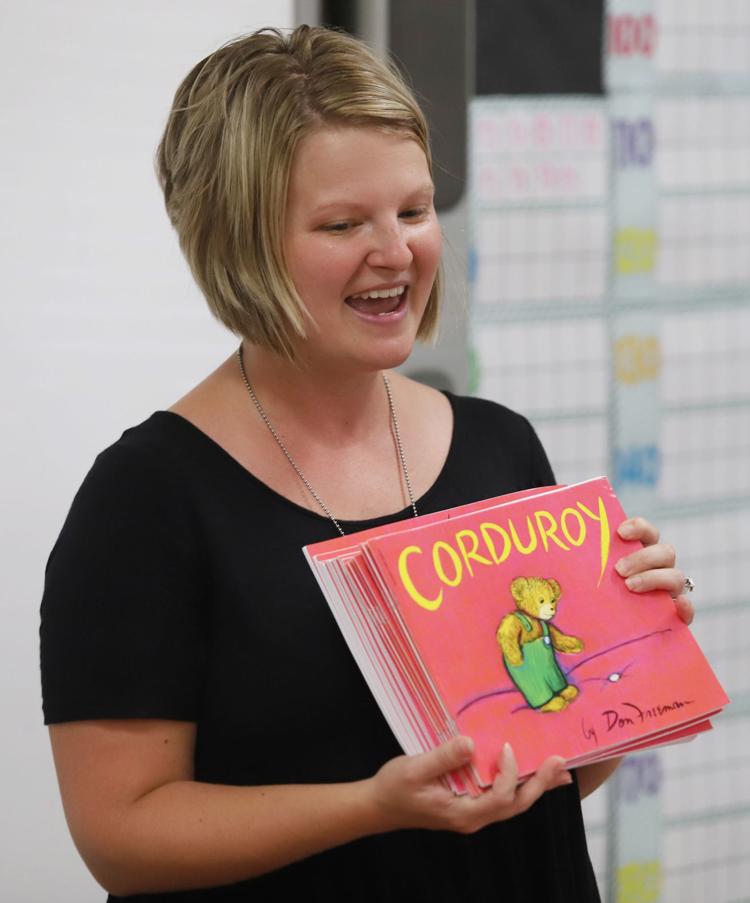 Berner copied and pasted McCain's request for sponsors, intending to only ask for enough for the 19 children in her own class, and the offers came rolling in until there were adequate sponsors for every child in kindergarten through fifth grade at Central A&M.
"As educators, reading is the first thing we want to see kids doing," McCain said. "I've seen (the book idea) from other teachers. A friend of mine in Mattoon is doing it. It's just gone crazy here lately. Multiple teachers in our building are doing it as well."
Scholastic offers a selection of books every month for $1 each, with categories for different grade levels, making it easy for teachers to order them for their students. Some children don't have their own books at home, and when the monthly order forms come from Scholastic, some kids' families can afford for them to order whatever they want, while other kids can't order any, McCain said.
"I always order books for my classroom," she said. "(The students) are able to check them out. This way they can grow their own library at home. Each kids goes home with nine books of their own this year."
Over the course of their elementary years, that could accumulate to a nice little collection. The books on the monthly $1 list from Scholastic include the classics like "Charlotte's Web" to more recent releases like "The One and Only Ivan," McCain said.
Sara Bodzin, who teaches seventh- and eighth-grade language arts at Dennis School in Decatur, was formerly at Durfee Magnet School and encouraged friends and family to adopt her students and provide small gifts for them throughout the year. But that was one classroom, and now that she has more than 100 students, that's not going to be possible.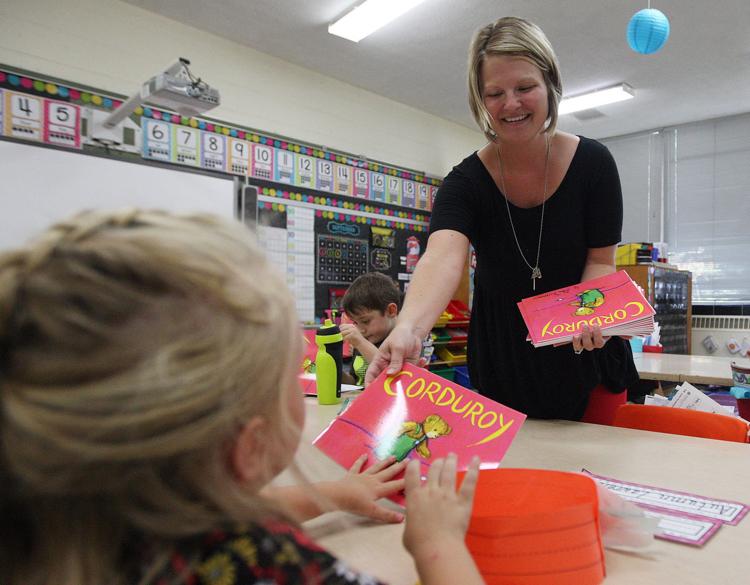 "Seeing as Dennis is so well known, I thought I would reach out to friends and family and West Enders to adopt every single one of my students (for books)," Bodzin said. "Seventh-graders are paired with their adoptee and they're going to be communicating through old-fashioned letter-writing, talking to their pen pals about their books and what they like, what they don't like, using different language arts techniques."
The eighth-graders are signed up with Good Reads, an internet service that provides recommendations based on the member's interests, and allows members to share reviews and recommendations with each other. Those students will choose their own books and post their reviews on the site as a writing exercise.
"Project-based learning, which we use at Dennis, a major component is 'voice and choice,'" Bodzin said. "To go along with that, I purchased the the first round of books for the seventh-graders, but from here on out, students will make their selections based on their likes and things that mean something to them."
When a student tells Bodzin they don't enjoy reading, she said, she tells them, "You just haven't found the right book yet," and that's why she wants them to choose their own books.