The school year is well underway, but Decatur schools still face dozens of vacancies on the teaching roster. If that seems perilous, consider this: For districts across the state, such shortages are becoming a common frustration, one that's threatening to become more challenging in the years ahead.
For schools and the children being educated, the impact of such shortages is the risk of classrooms with more students or some programs not being offered, while available resources are spread thinner.
Karen Mercer, who teaches first grade at Oak Grove School in Decatur, came to the state from North Carolina with her husband when he was hired at Millikin University. Her qualifications would immediately jump off a resume to a school looking to hire a teacher. But in Illinois, the regulations are daunting.
"I have glowing recommendations. I have well above proficient ratings on all of my evaluations in the past. It's not like I'm a poor teacher," said Mercer, who nonetheless was forced to wait a year to get back in the classroom as she sought certification in Illinois.
Those who make a living in education say Mercer's experience is a product of a worrisome trend building for at least the past decade: barriers created by the state of Illinois, fewer college students choosing to make education a career and downstate demographics — where pay tends to be lower and communities smaller — are making hiring tougher every year.
According to a survey conducted by the Illinois Association of Regional Superintendents of Schools, 60 percent of districts in the state had difficulty filling all their teaching positions. Of those, 75 percent are seeing fewer qualified candidates, particularly in rural, central and northwest areas of the state. A significant number, 16 percent, had to cancel or suspend programs because of teacher shortages in special education, reading/English, math and science.
Decatur Education Association President Suzanne Kreps said changes over time have made teaching more challenging and less attractive as a career, and not just in Illinois.
"It's a nationwide issue," she said. "Low pay, respect of the profession, unfunded state mandates. Teachers spend so many hours entering data, assessing, planning and grading that it is overwhelming. It didn't used to be like this. When I started in 1990 I was able to spend most of my time on classroom instruction and planning," she said.
A new direction
In Decatur schools this year, there are 493 regular education positions, with 23 vacancies, or 4.7 percent, according to Maria Robertson, director of community engagement. In special education, there are 184 positions with 14 vacant (7.6 percent); 138 regular education teaching assistant positions with no vacancies; 126 special education teaching assistant positions, with one vacancy.
Jey Owens, Decatur public schools' recruitment and retention specialist, said Decatur had 147 vacancies from February to July, but thanks to the human resources department's efforts, that number was brought down to its current level. She said Decatur's harder-to-fill positions are foreign language, math and science teachers.
One problem she noted for Decatur was starting salaries are not competitive, though recent joint efforts between the school board and Decatur Education Association have improved that. When Owens goes to colleges to recruit, she said Decatur can't begin to match what other districts can offer to a starting teacher, even with the lower cost of living in this area.
The Decatur School District recognized its predicament and took the step of hiring Owens as a recruiting specialist. While that's not practical for smaller, rural districts, it has shown success in Decatur.
"We have identified the problem and tried to go in a new direction," Owens said. "My sole purpose is to go out and recruit new teachers and administrators to the district."
Owens has many angles of approach, including career fairs in person and virtual ones online; working with Millikin University to find candidates in traditional education majors and those with bachelor's degrees in other areas who might consider teaching; visiting with teaching assistants about pursuing degrees in teaching; and community outreach to find chemists or mathematicians who might want to have a second career in teaching.
Among the initiatives she's created are new teacher orientation that lasts a whole week and covers everything they might need to know, introduces them to people who can help them and matches them up with mentors to guide them and ensure they settle in.
The Decatur school board and the Decatur Education Association worked together to raise the beginning salary for a new teacher, in the hope that would attract more candidates. A first-year teacher with a bachelor's degree will make $36,000 annually; with a master's, $38,000.
Owens is researching a report for the school board, she said, that will outline possible incentives that could bring new teachers, but as always, funding is a concern.
"We're going to have a great number of retirements next year and in the next three to five years," Owens said. "It's something we have to be prepared for. If I have things in place now, and more teachers coming in, I won't have to pull every strand of my hair out."
School districts depend on the Illinois Association of School Administrators' Job Bank as they look for teaching candidates, and spokesman Michael Chamness said the organization doesn't have any hard data on what's behind shortages.
"We are hearing about problems finding teachers in the (math, science and special education) areas," he said. "A disturbing trend we are hearing about is that there are fewer people going into the teacher preparatory programs.
"Reasons? Again, no data to back it up, but when you consider pay, reduced retirement benefits, attacks on public education and performance expectations based largely on standardized test scores it may be that the teaching profession is not as popular as it once was."
'Tough, hard work'
Teacher licensing in Illinois is cited often as part of the problem by school leaders. Before a candidate can be admitted to a teacher preparation program, they must pass a Test of Academic Proficiency or post acceptable scores on the ACT or SAT test.
After earning a bachelor's degree, the candidate must pass a series of tests in content areas, the Basic Skills Test, and the edTPA, which also requires a portfolio prepared by the candidate that includes lesson plans, analysis of whether students are learning, plans to address gaps in student knowledge and a video of them working in the classroom.
Another issue is that a licensed teacher who moves to Illinois from another state faces a barrage of difficulties getting their existing license accepted by Illinois.
"It took me six months, and I already had a superintendent's certificate in Missouri, and I had a teacher's certificate in Illinois prior, because I taught here to begin with," said Decatur Superintendent Paul Fregeau, who became superintendent earlier this year. 
Mercer, the Oak Grove School teacher who came from North Carolina, said there were so many hoops to jump through that she couldn't teach last school year, despite having a master's degree in education, 25 years of experience and certifications in kindergarten through fifth grade, special education for kindergarten through 12th grade and science in grades six through nine. She also taught in a bilingual school in Mexico for two years, yet had to take a course in English language learners and several tests to get an Illinois certification.
Illinois does not have reciprocal agreements with any other state, Mercer said, unlike North Carolina. Her certification, obtained in Iowa where she went to college, was accepted in North Carolina, where she was living before moving to Illinois. Conversely, graduates certified to teach in Illinois must then be certified in whatever state they choose to live.
"One of the things that has to happen is to make out-of-state teachers more welcome in the state," said Mercer, who worked for Millikin last school year, helping to place student teachers.
And while alternatives exist for those who come to teaching with bachelor's degrees in areas other than education, the barriers are also high. Those candidates must teach for two years full time under the mentoring of an experienced teacher, get accepted into an approved teacher-preparation program, pass various skills and content-area tests and make up any coursework deficiencies for teacher education requirements.
Since 2005, Owens said, the percentage of incoming college freshmen who plan to become educators has shrunk from 9.9 percent to 4.2 percent. Nationally, 116,000 teaching jobs are open, with California, Texas, Illinois, New York and Florida the hardest-hit states. Statistics compiled by UCLA in a 2015 report bear out those numbers.
Said Fregeau: "You have the vagaries of the state budget, and people don't want to enter education when they're not sure it's going to be funded, the difficulty to get licensed and a lot of different job opportunities that didn't exist years ago.
"And teaching is tough, hard work, not something you can walk in and easily do."
'It scares me'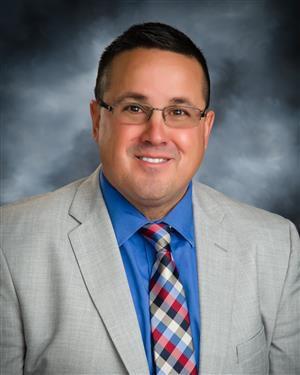 School districts with fewer resources and smaller salaries can find the search for qualified teachers to be even more daunting.
"We hired the last teacher the last week (before teachers reported for work in August)," Jones said. "Fortunately, we are not starting the year understaffed. We would have had larger class sizes if we had been unable to fill some of our high school openings."
Jones found that staff sharing openings with their peers via social media was critical as the days ticked by over the summer and candidates weren't coming forward.
"The use of social media was instrumental in A-O filling all positions," Jones said. "Several of our staff members, Angie Young, our guidance counselor in particular, continued to post updates on their Facebook accounts. Those posts were shared often, and we did fill positions because of that."
At Maroa-Forsyth schools, new Superintendent John Ahlemeyer said teaching candidates are getting hard to find all over the state, not just in Central Illinois. The district has only one opening at present, in special education, which he hopes to fill in time for the second semester.
"There are still people out there who are passionate about teaching and want to do it. We just need to be more strategic and smarter about connecting with them. Before (the shortage), they'd come to us," Ahlemeyer said. "I think that's going to be the new strategy in the future — to be more aggressive identifying the new candidates out of college."
Like others in his profession, Jones finds one answer not adequate to explain the teaching profession's struggle to fill job openings.
"Is it due to many years of inadequate funding, to numerous unfunded mandates, to a belief that state and federal government do not value the profession, is it a loss of autonomy in subject material? I really can't answer that," Jones said.
"However, it scares me that this is the beginning of a long drought for quality teaching candidates."