DECATUR — The week before finals is a stressful one for students everywhere, and at Millikin University it's no different as the fall semester draws to a close.
That's why the annual Cookie Party is such a welcome respite, an opportunity escape study sessions, however briefly for a sweet treat and conversation not strictly tied to classwork. Held in the third-floor gathering area of the University Commons, the December event is so popular that the line snaked out of the room and all the way back to the stairs.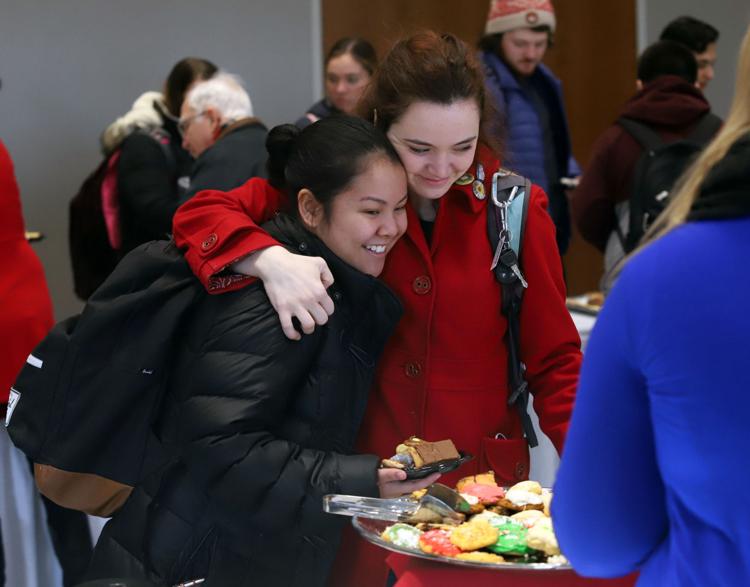 "This is literally the height of Millikin's traditions," said Genesis Brito, wearing a festive Christmas sweater complete with lights and a star atop her head, which she created herself. "Everyone looks forward to it. It's at such an important part of the semester, when a lot of people are really down and are really stressed out, and this is our one chance to take a break and enjoy something and just be happy for a little while."
Classes end Friday, and finals are next week, which means that students have to buckle down and study. Indeed, even during the cookie party, there were students hunched over laptops and books scattered among the revelers in the University Commons building.
On the ground floor, a group of students were laughingly turning Christmas songs into raps, and on the third floor outside the actual cookie party, student musicians took turns performing while fellow students brought their plates of cookies and cups of cider, plopped cross-legged on to the floor, and listened.
The Cookie Party began 85 years ago, said Molly Berry, director of the Office of Inclusion and Student Engagement, when the wives of faculty got together to bake cookies to help ease both staff and students' end-of-semester stress.
Now, the staff donates cookies with a goal of 500 dozen, Berry said, and if they don't collect enough donations, they ask culinary students at Richland Community College to make cookies, too.
Millikin President Patrick White, wearing his trademark Millikin ball cap with a Santa hat on top of it, and a Christmas tie, greeted students with a hearty handshake and a "Merry Christmas." Staff members who were being kept busy refilling cookies trays from another room were also dressed in festive attire.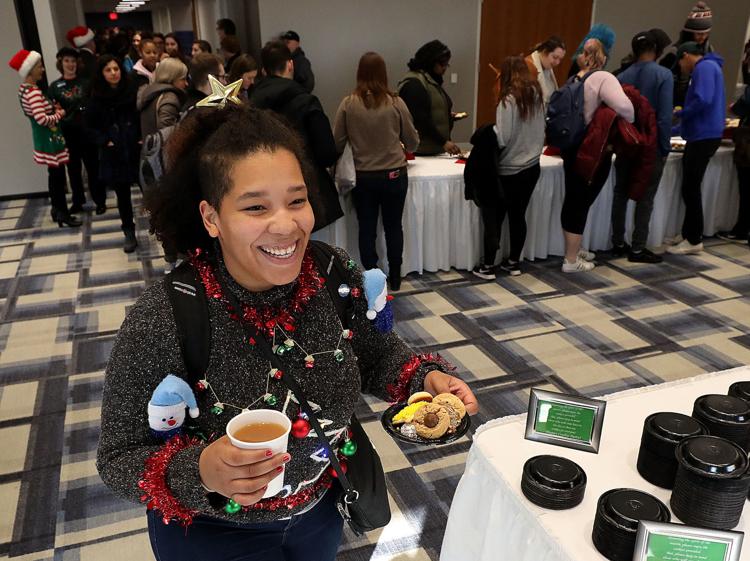 Sitting on the floor in a corner, freshmen Julia Budd, Sam Laro, Carly Clo and Audrey Button, with junior Baily Guinn, enjoyed cookies and punch and conversation.
"Everyone in our classes told us, 'Get there early and don't miss it,'" Budd said.
"It's a high-stress week," Laro added. "Cookies and college kids really go together well."
"It's such a small school that it's a really good community," Clo said. "We're able to have these events and really enjoy it. I don't think you'd get the same sense of community and fun at just any school, especially a big school."
---
Millikin offers over 5,00 cookies to students
Vargas_Joseph 12.5.18.jpg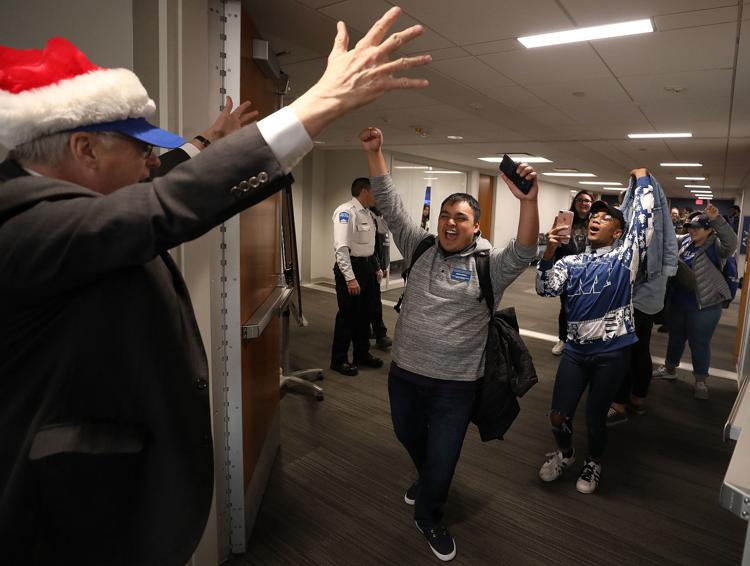 Brito_Genesis 12.5.18.jpg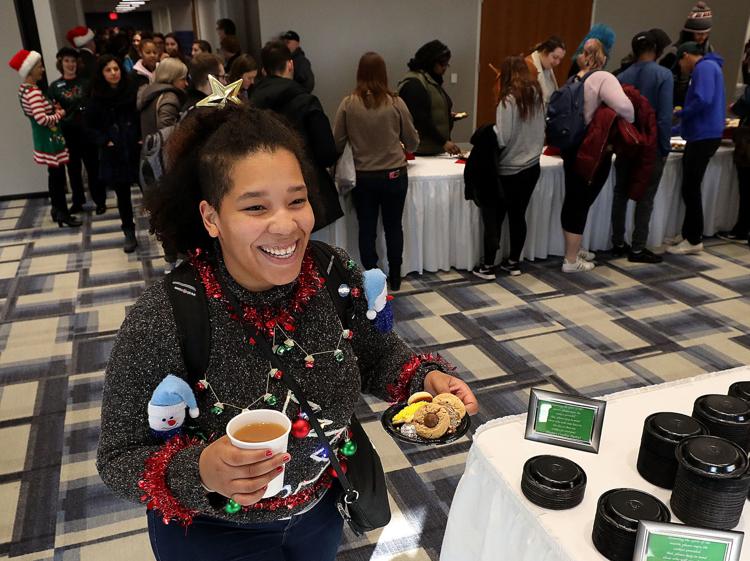 Gamonez_Jamie 12.5.18.jpg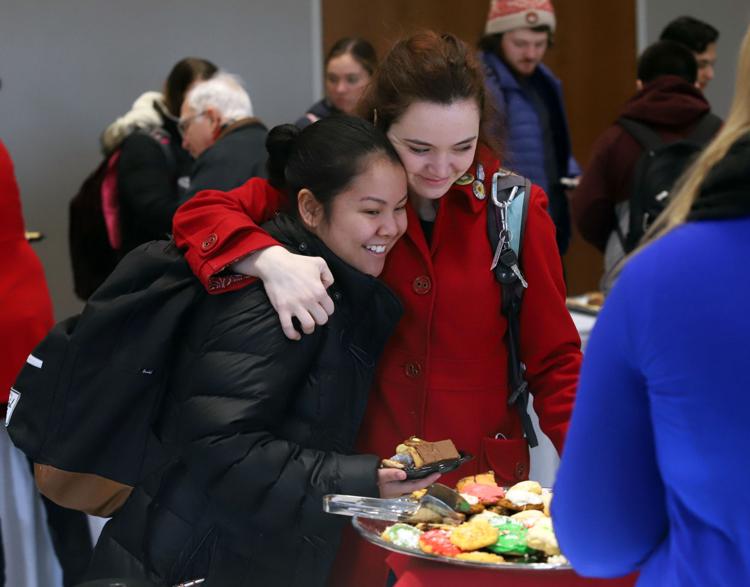 Millikin Cookie Party 1 12.5.18.jpg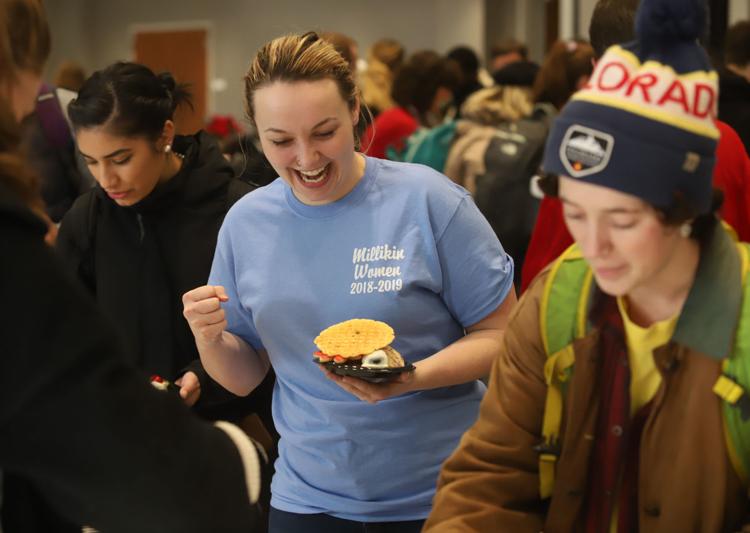 Millikin Cookie Party 2 12.5.18.jpg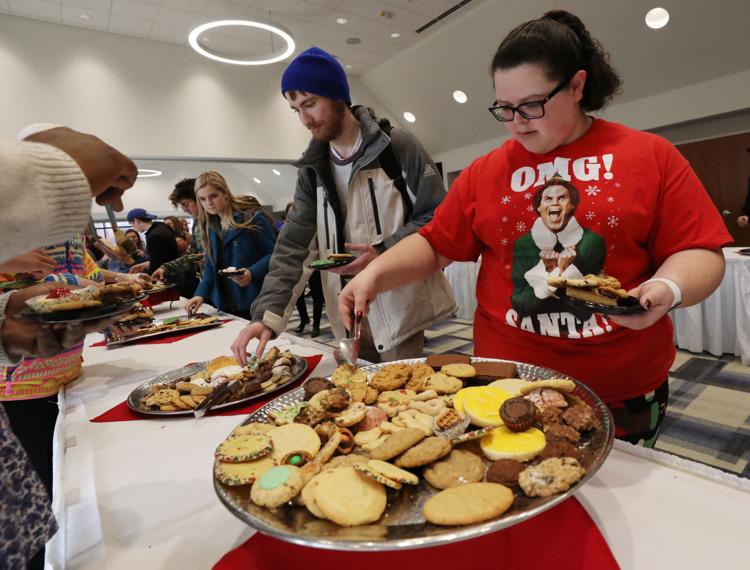 Millikin Cookie Party 3 12.5.18.jpg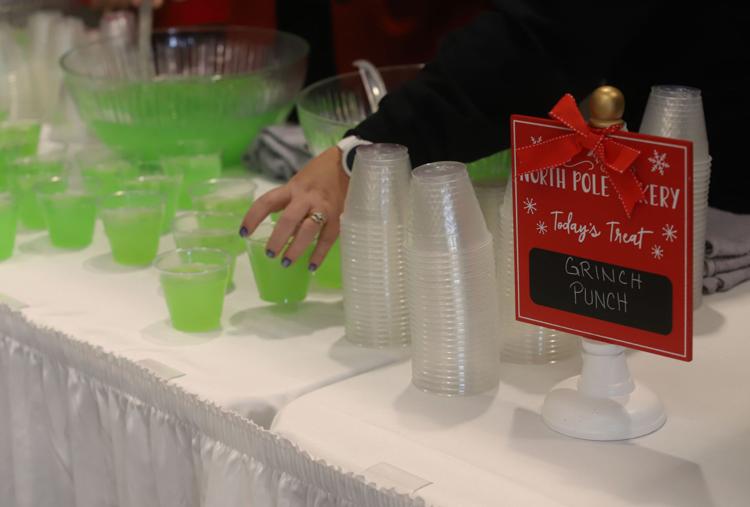 Millikin Cookie Party 4 12.5.18.jpg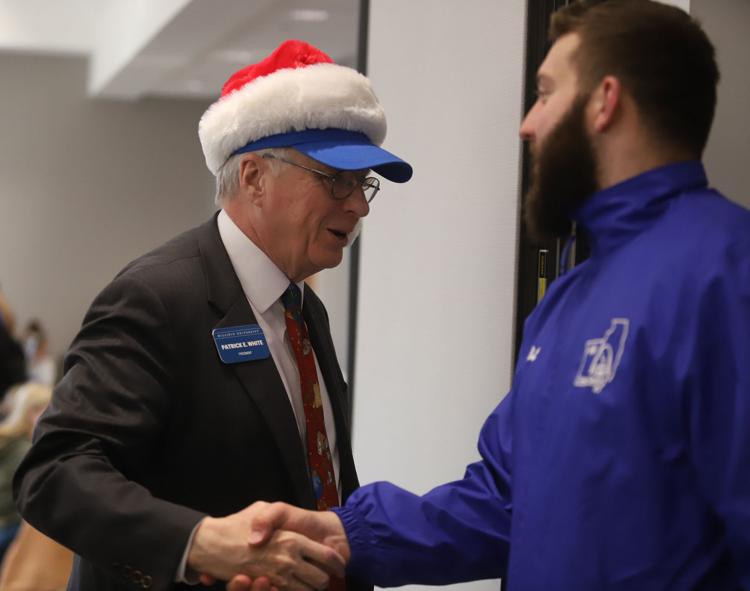 Millikin Cookie Party 5 12.5.18.jpg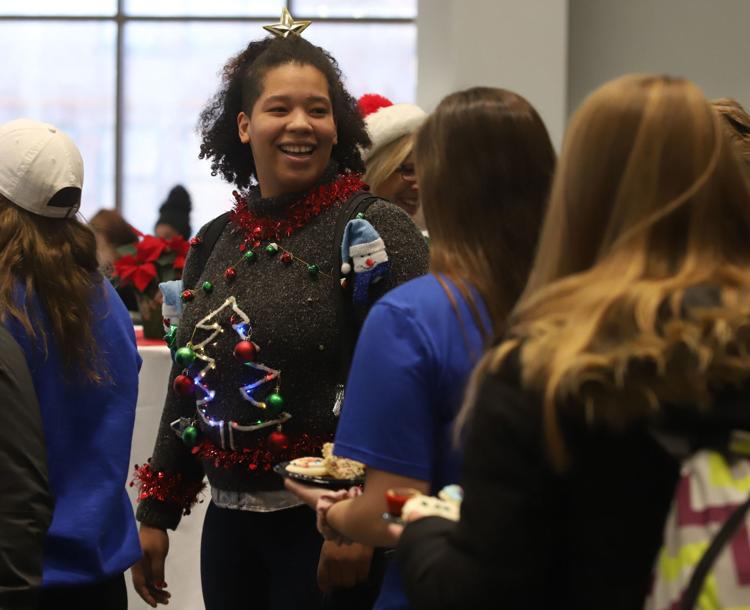 Millikin Cookie Party 6 12.5.18.jpg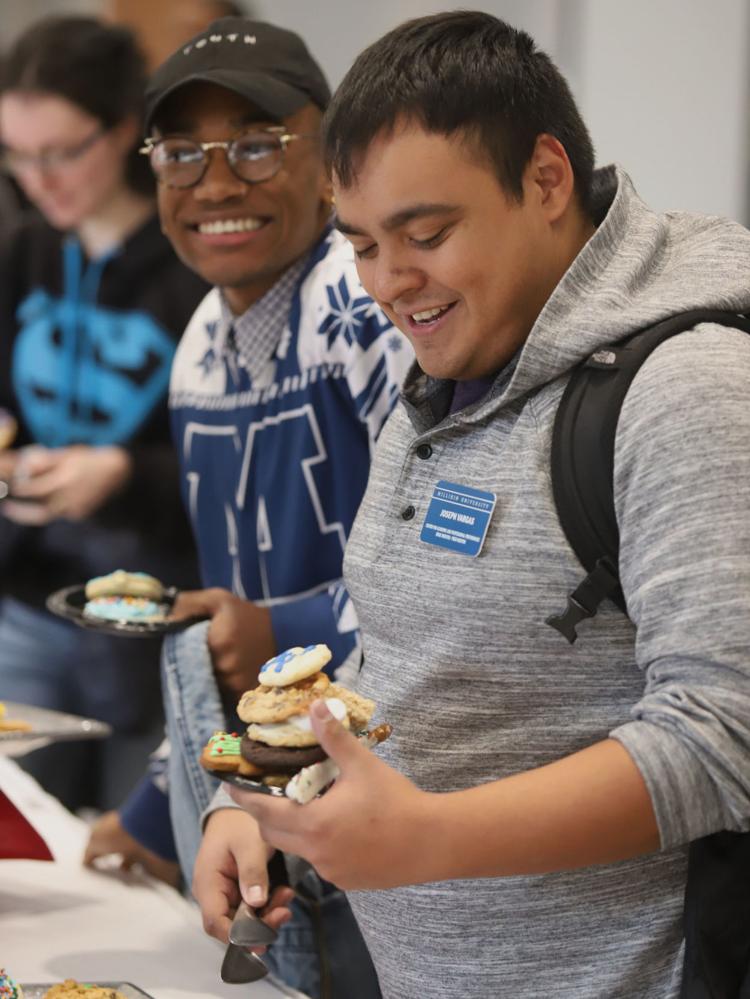 Millikin Cookie Party 7 12.5.18.jpg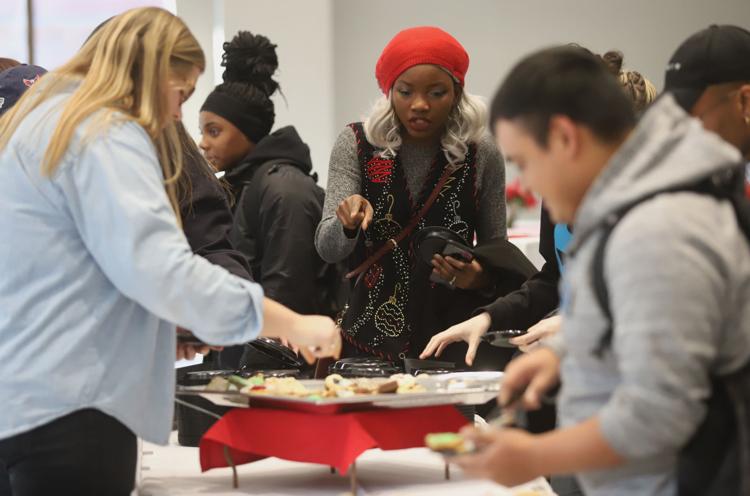 Millikin Cookie Party 8 12.5.18.jpg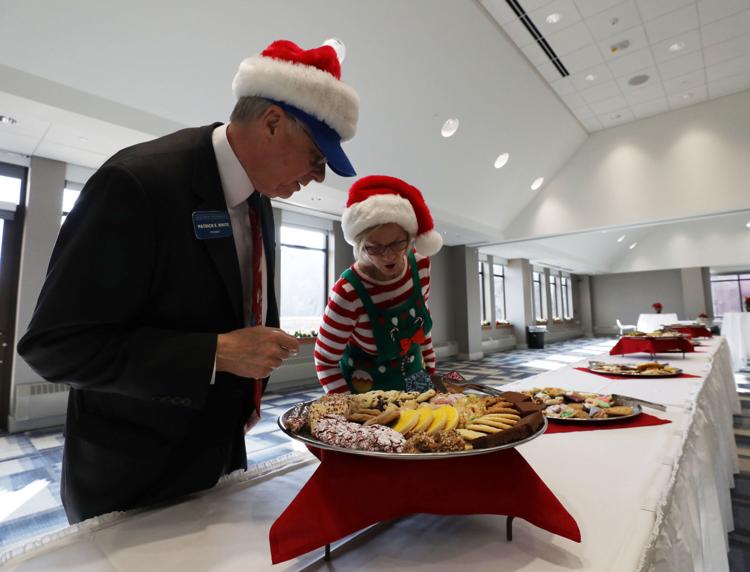 Millikin Cookie Party 9 12.5.18.jpg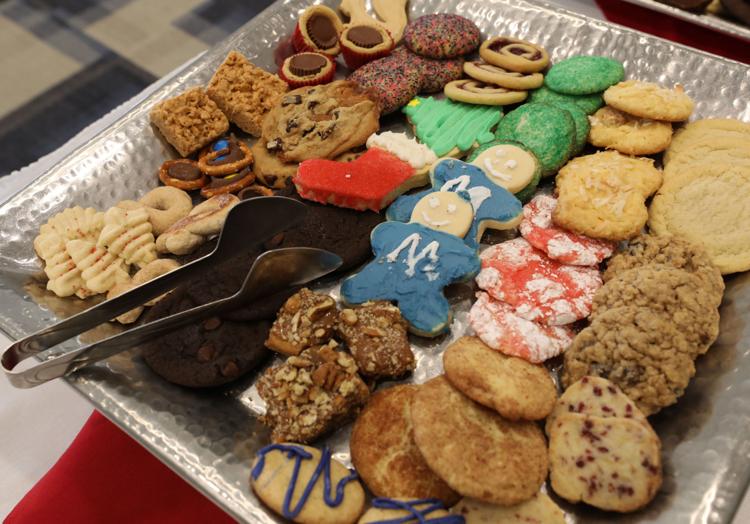 Millikin Cookie Party 10 12.5.18.jpg

Millikin Cookie Party 11 12.5.18.jpg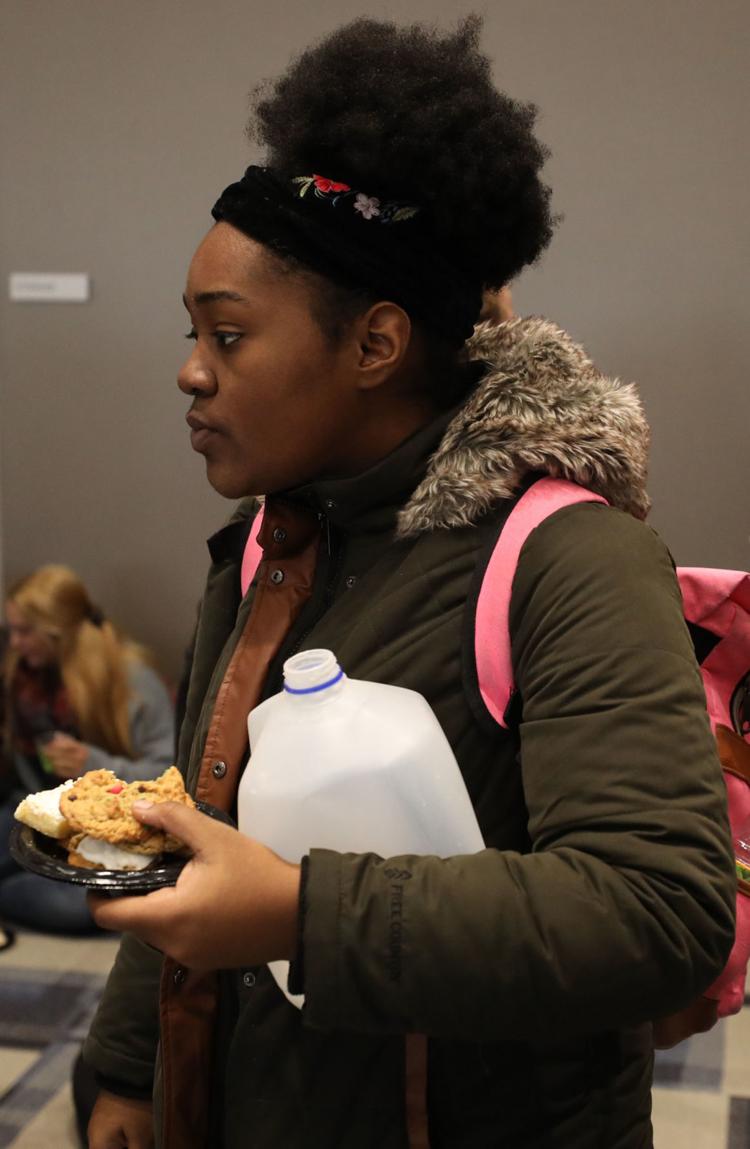 Millikin Cookie Party 12 12.5.18.jpg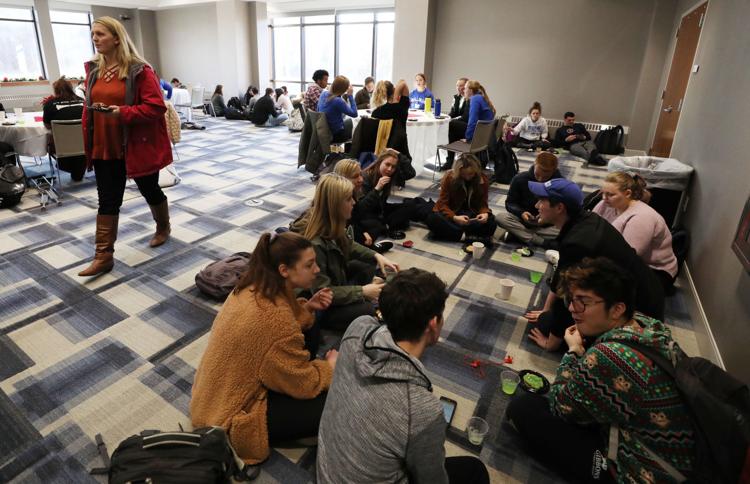 Millikin Cookie Party 13 12.5.18.jpg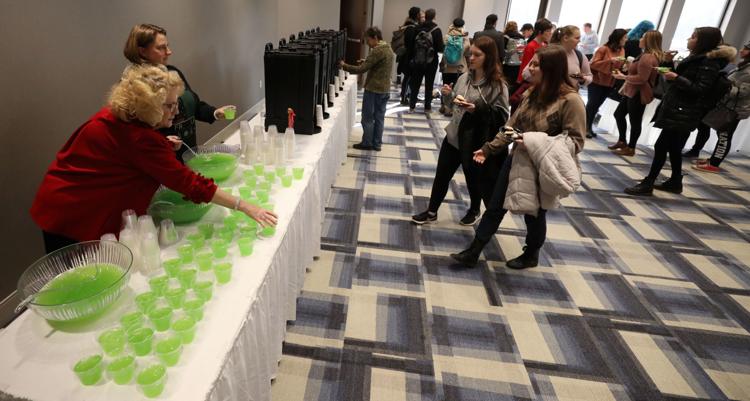 Millikin Cookie Party 14 12.5.18.jpg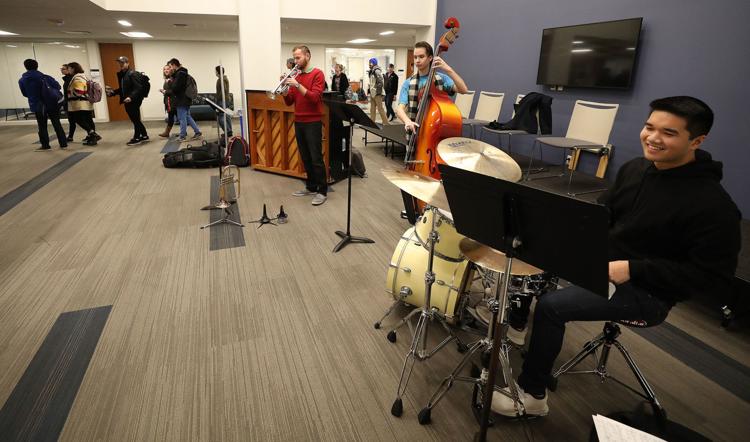 Millikin Cookie Party 15 12.5.18.jpg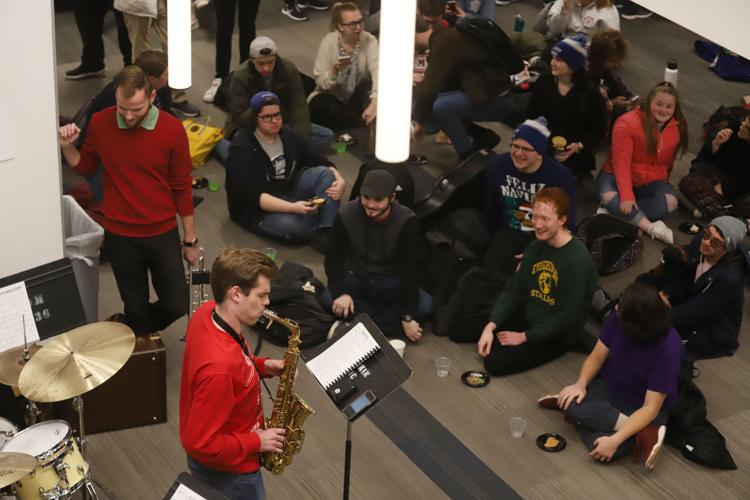 Millikin Cookie Party 16 12.5.18.jpg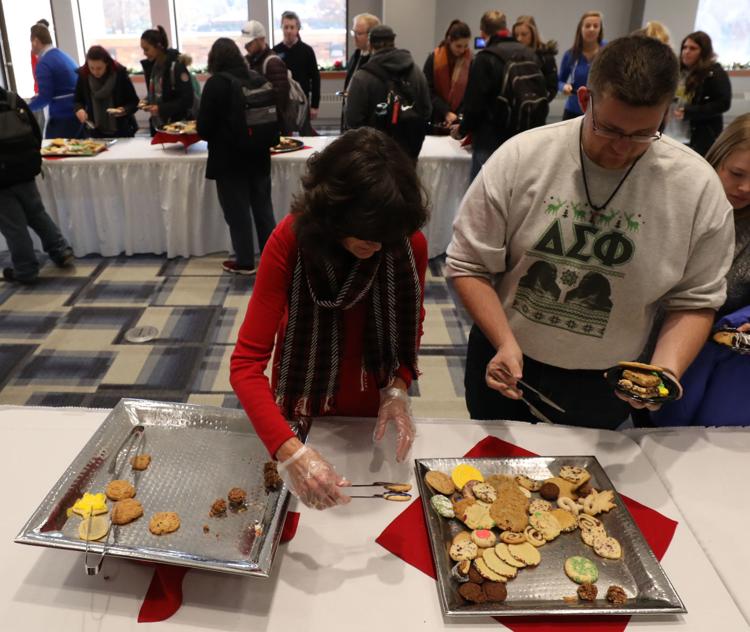 Millikin Cookie Party 17 12.5.18.jpg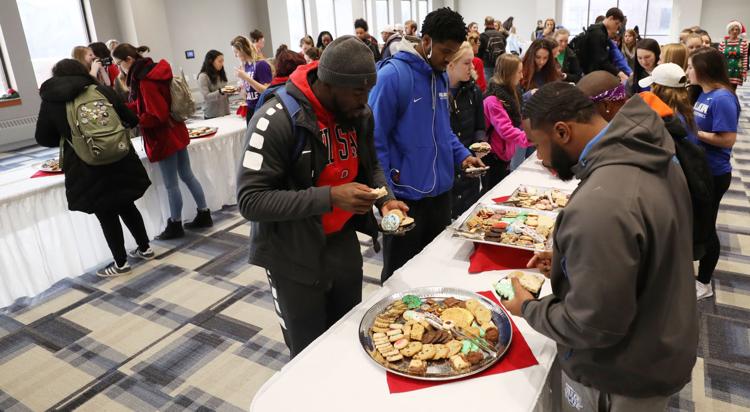 Millikin Cookie Party 18 12.5.18.jpg