DECATUR – Linda Taylor calls her son, Lawrence, her "miracle baby."
"He only weighed 1 pound when he was born," she said. "And he's still my 'baby.'"
Lawrence graduated from MacArthur High School on Friday with two other students from the Essential Skills program, Jaden R. Stine and Rodney W. Walker, and he smiled ear-to-ear the entire time.
Essential Skills students are in small classes, with a small student-to-staff ratio, and the program focuses on communication development and functional skills, tailored to the abilities of the students.
Because these students are often in fragile health, and lack the stamina to get through the regular graduation ceremonies scheduled for May 18, they have their own ceremony, said Kathy Horath, executive director of Macon-Piatt Special Education District.
Students in Life Skills and Essential Skills programs can attend public schools until the day before their 22nd birthday and receive a certificate of completion when they leave school.
MacArthur Principal Cordell Ingram said that any time he has a tough day, all he has to do is visit the Essential Skills room and the students are sure to make him smile.
"One thing I was thinking of today is the power of love," Ingram said. "It helps us see their ability instead of their disability. Parents, see the amazing things they can do instead of spending so much time focusing on what they can't do. When you have a tough day, look at your baby and know they've got abilities and promise and smile."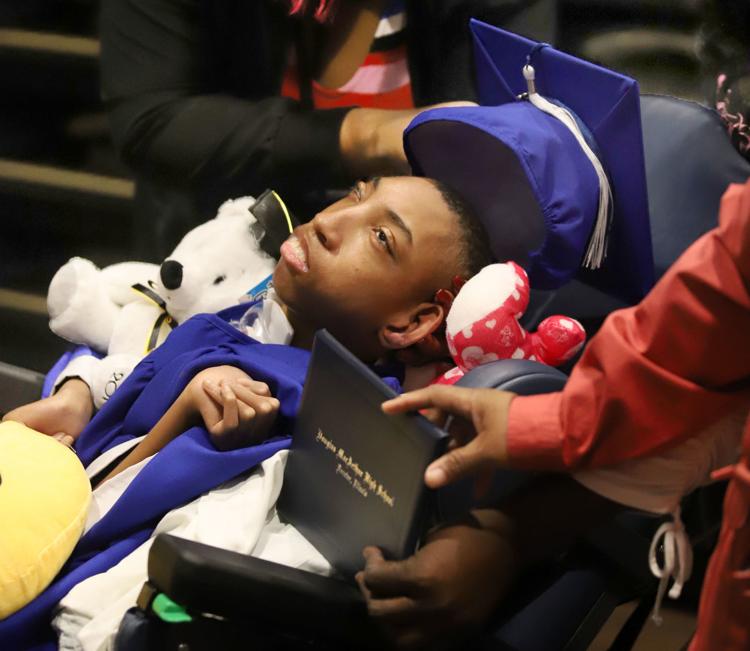 Rodney W. Walker has spent much of the semester in full-time care, on a ventilator, and there was real concern he wouldn't be well enough to attend his own graduation, but he's a "fighter," his mother, Gloria Hammock said.
"God is good," Hammock said. "I've been praying for him."
Rodney has been off the ventilator for a week and while he has to return to the nursing home for a little longer, he was able to attend with a nurse and was surrounded by family and friends taking his picture after the ceremony.
One of his teachers, Chris Lipe, gave an emotional speech about how she would miss her "kids." When she first returned to teaching special education, Lipe said, she was afraid of handling Rodney due to his health.
"Then one day his sister came in and flopped down beside him on a beanbag chair and handled him like a sack of potatoes," Lipe said, as family and friends chuckled. "I wasn't afraid anymore to move him." One of her happiest memories of teaching Rodney, she said, was the day he smiled at her, something he only does for people he loves.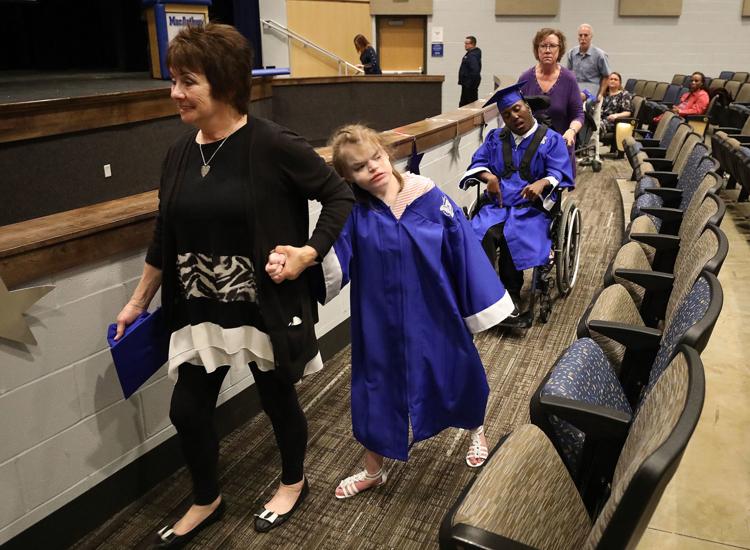 Cool and cloudy weather on Friday might have dampened the spirits of anyone else planning an outdoor picnic, but it didn't stop the Life Skills students from Eisenhower High School. The three seniors in that class celebrated with their classmates before they walk through the ceremony on May 18 with the rest of the Eisenhower seniors.
Life Skills students learn to count money, shop for groceries, cook, do laundry and other daily living skills, said Haley Garrison, one of the four teachers who works with the Eisenhower students. Another part of their education is vocational training, and through that, they work at jobs in locations like Good Samaritan Inn, the YMCA and the Lutheran School Association.
Gvon Goodman would like to study nursing and work in home health care, he said, though he's also interested in computers. He works at the LSA in the cafeteria, cleaning tables and doing other custodial duties.
"The picnic is pretty great," Gvon said. "Everybody's having a fun time."
"This is probably the coldest and dampest year (ever) for us," teacher Barb Hausler said.
Roger Maglone has another semester to go before he's finished with school, but he celebrated at the picnic with Gvon and Clinton Jackson, the third Eisenhower graduate. Their teachers cooked hot dogs on a grill while the students played catch and other games and looked forward to the stacks of celebratory cupcakes waiting for them.
"I think (I want them to remember) all the good times they had with their friends, and hopefully, the life skills they learned from us," teacher Haley Garrison said.
Salazar_Connor 1.12.18.jpg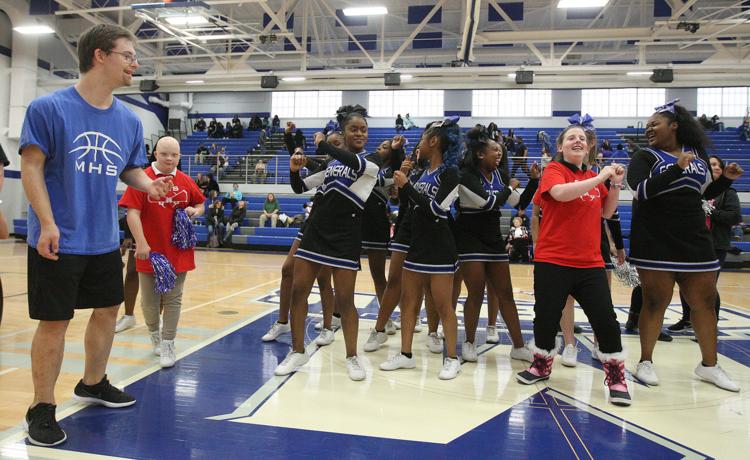 Buzan_Jill 1.12.18.jpg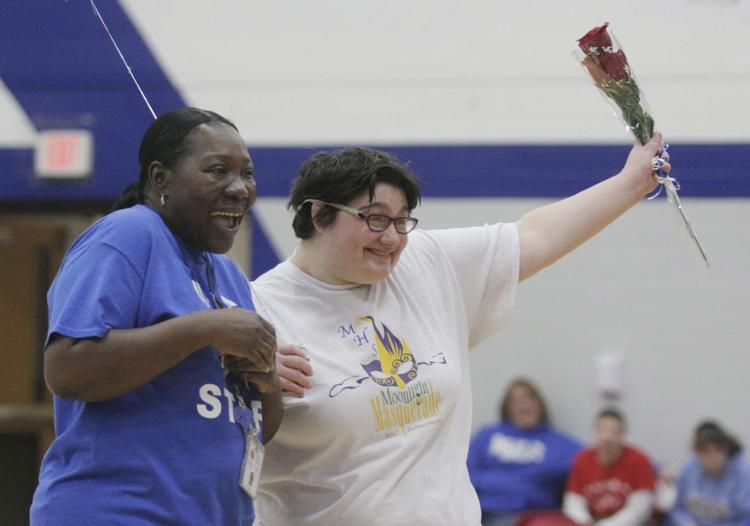 Roberts_Shannon 1.12.18.jpg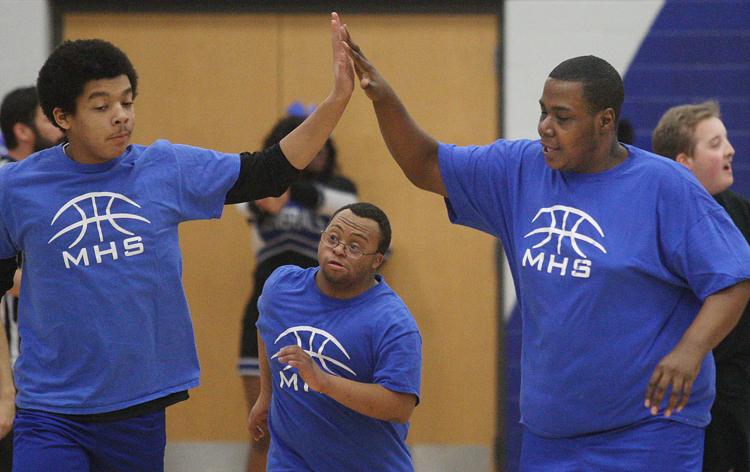 MacArthur Life Skills and Essential Skills Senior Day Game 1 1.12.18.jpg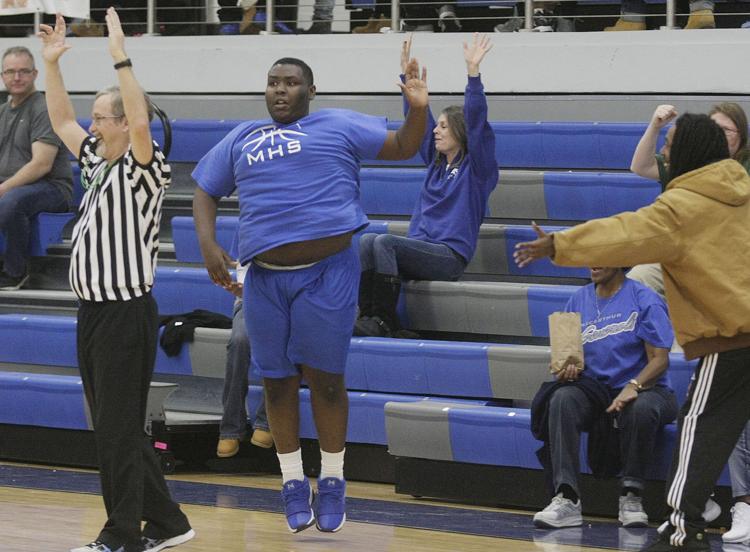 MacArthur Life Skills and Essential Skills Senior Day Game 2 1.12.18.jpg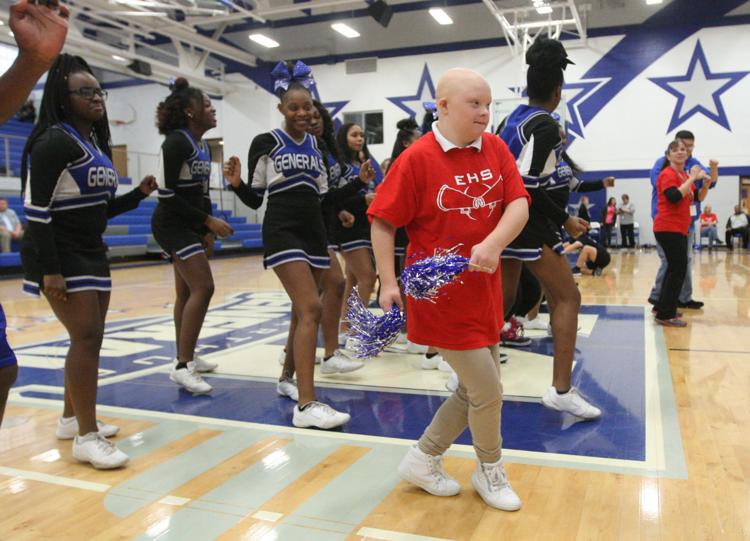 MacArthur Life Skills and Essential Skills Senior Day Game 3 1.12.18.jpg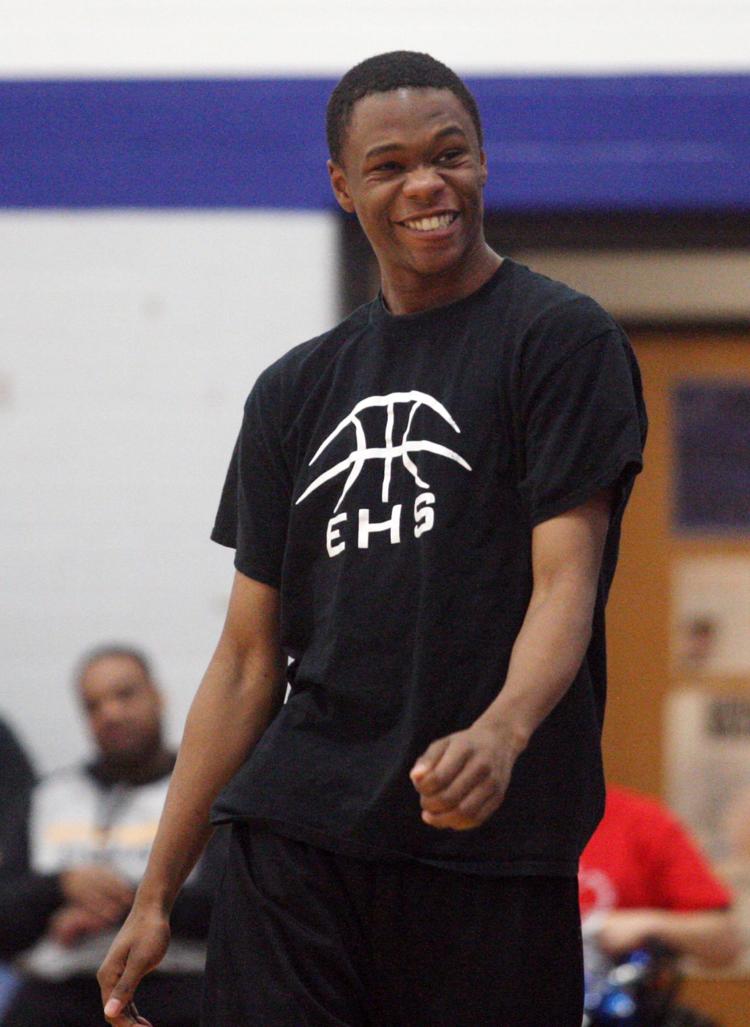 MacArthur Life Skills and Essential Skills Senior Day Game 4 1.12.18.jpg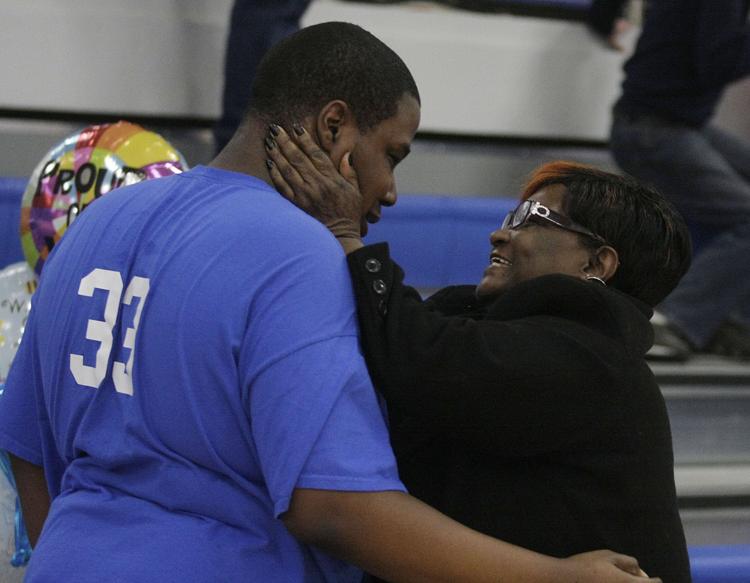 MacArthur Life Skills and Essential Skills Senior Day Game 5 1.12.18.jpg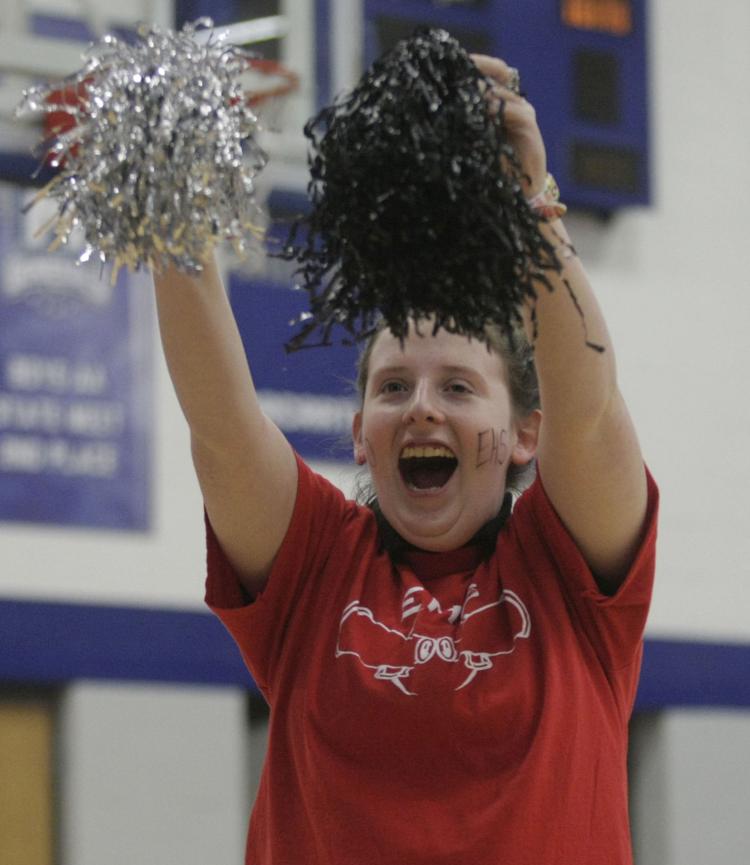 MacArthur Life Skills and Essential Skills Senior Day Game 6 1.12.18.jpg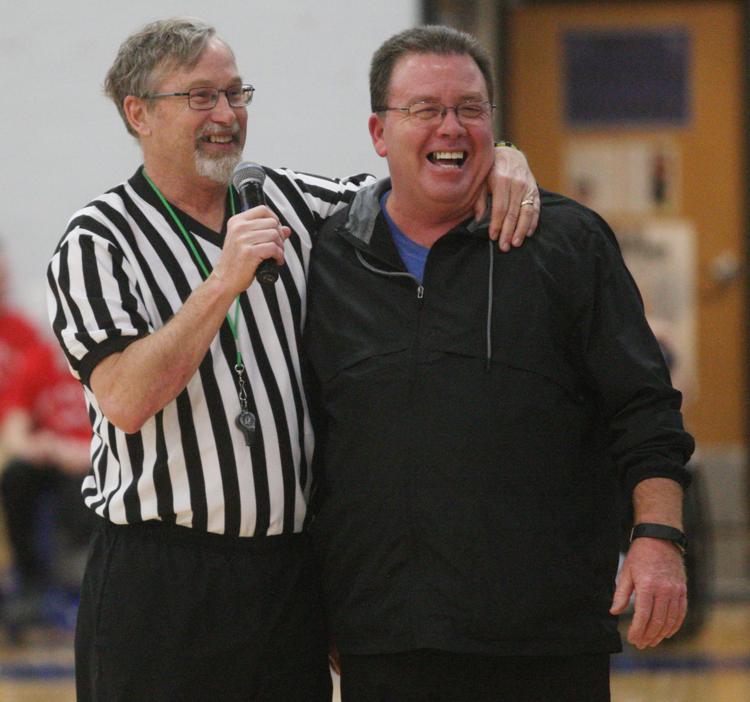 MacArthur Life Skills and Essential Skills Senior Day Game 7 1.12.18.jpg
MacArthur Life Skills and Essential Skills Senior Day Game 8 1.12.18.jpg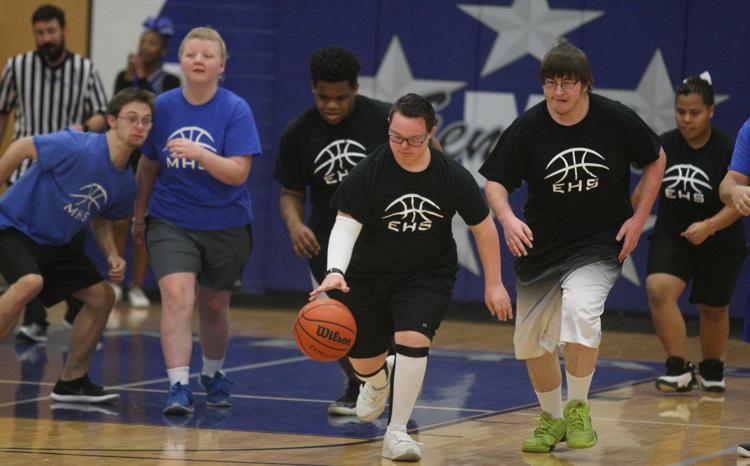 MacArthur Life Skills and Essential Skills Senior Day Game 9 1.12.18.jpg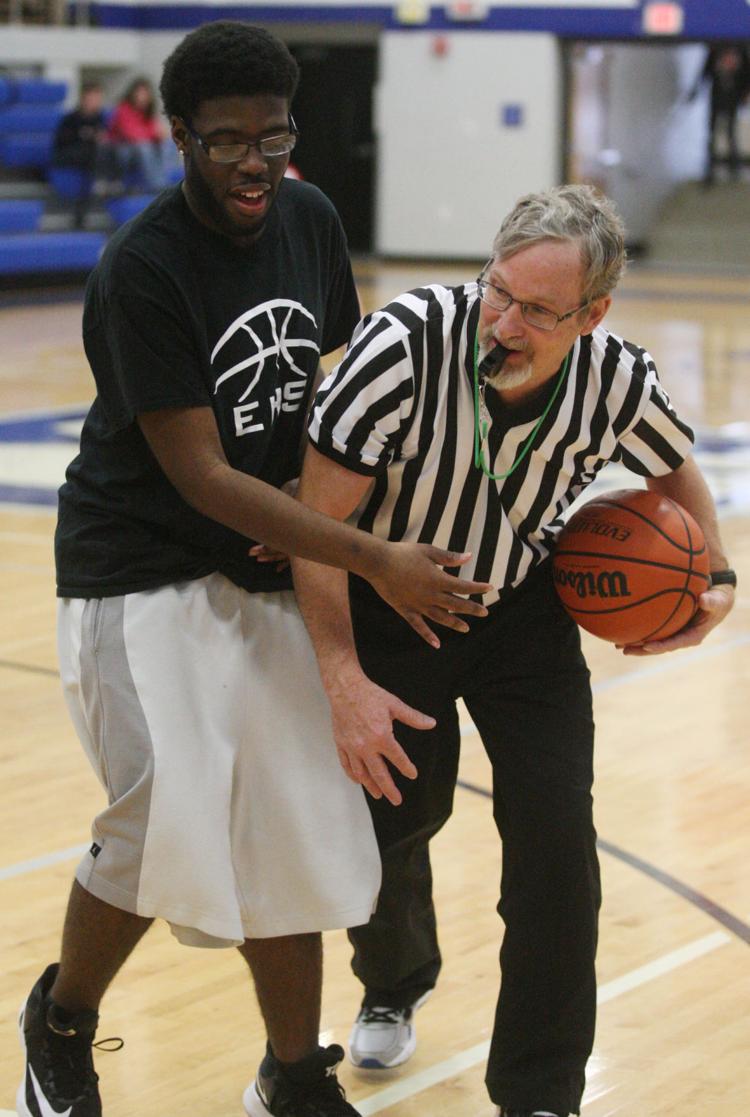 MacArthur Life Skills and Essential Skills Senior Day Game 10 1.12.18.jpg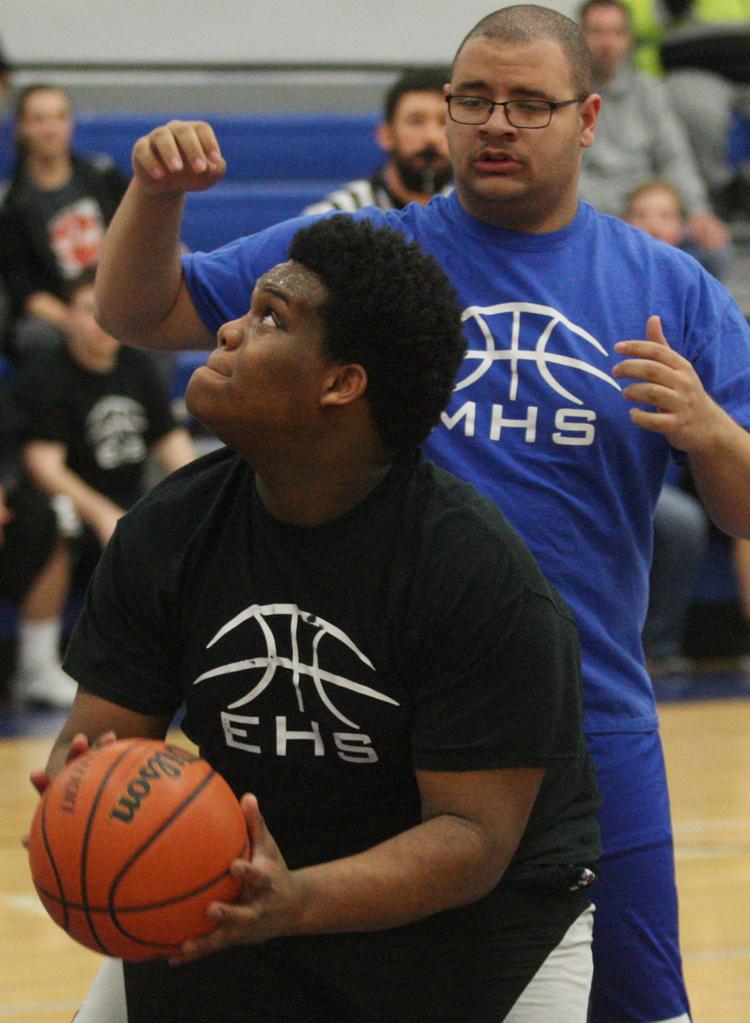 MacArthur Life Skills and Essential Skills Senior Day Game 11 1.12.18.jpg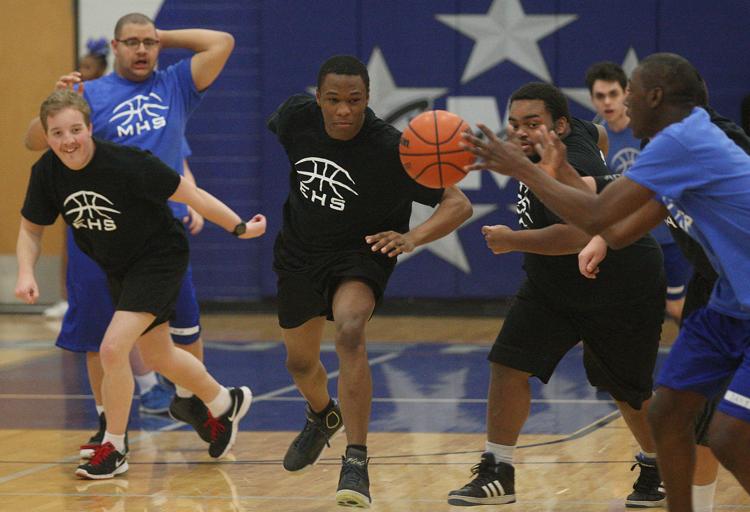 MacArthur Life Skills and Essential Skills Senior Day Game 13 1.12.18.jpg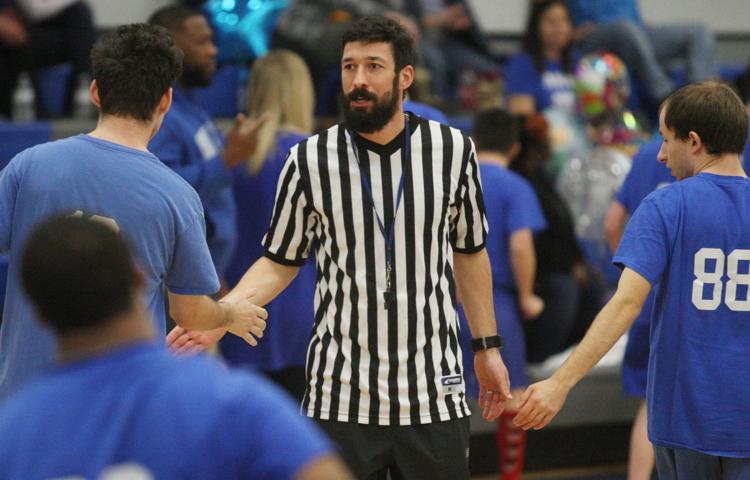 MacArthur Life Skills and Essential Skills Senior Day Game 14 1.12.18.jpg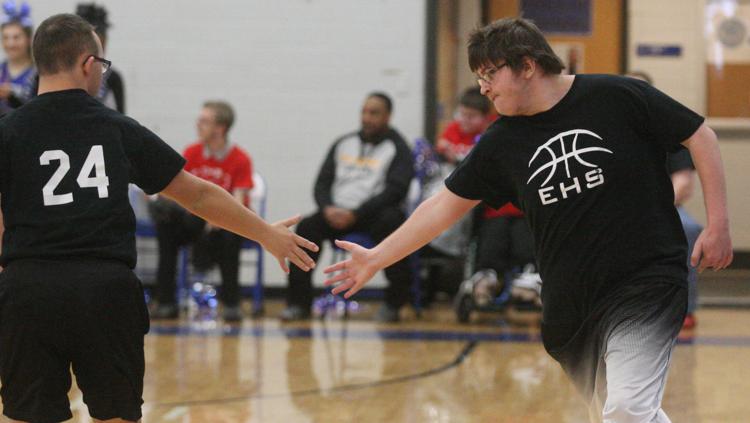 MacArthur Life Skills and Essential Skills Senior Day Game 15 1.12.18.jpg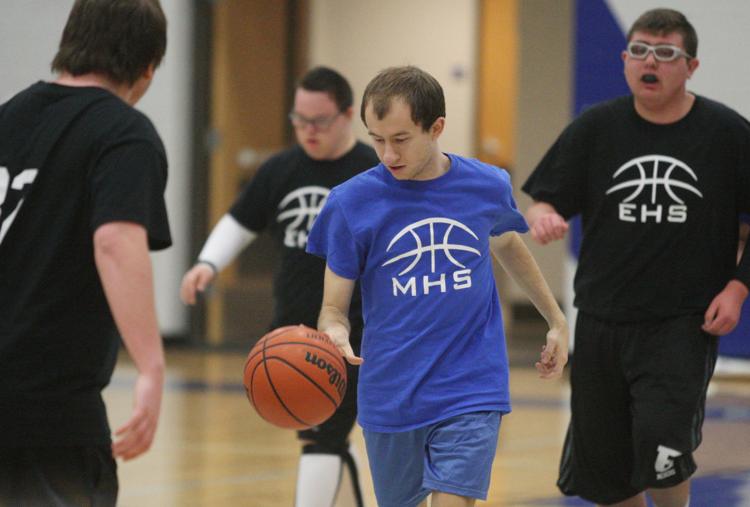 MacArthur Life Skills and Essential Skills Senior Day Game 16 1.12.18.jpg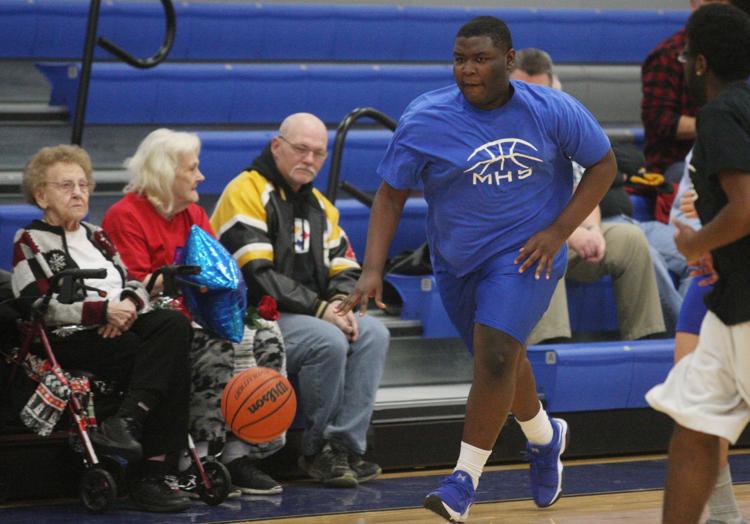 MacArthur Life Skills and Essential Skills Senior Day Game 17 1.12.18.jpg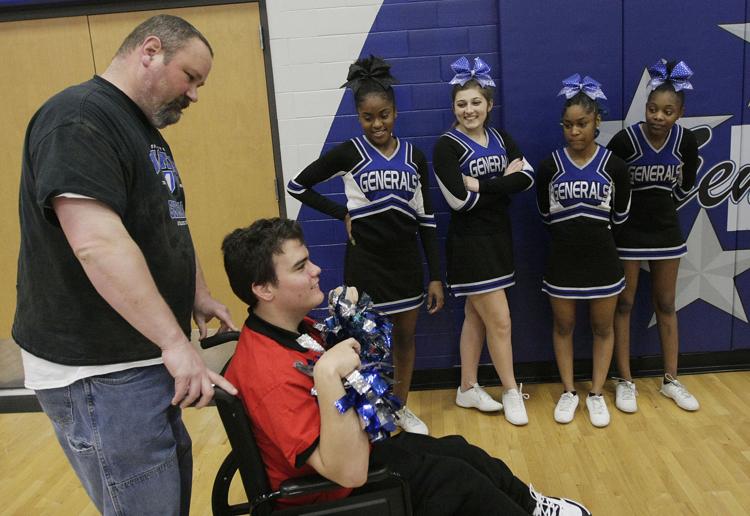 MacArthur Life Skills and Essential Skills Senior Day Game 18 1.12.18.jpg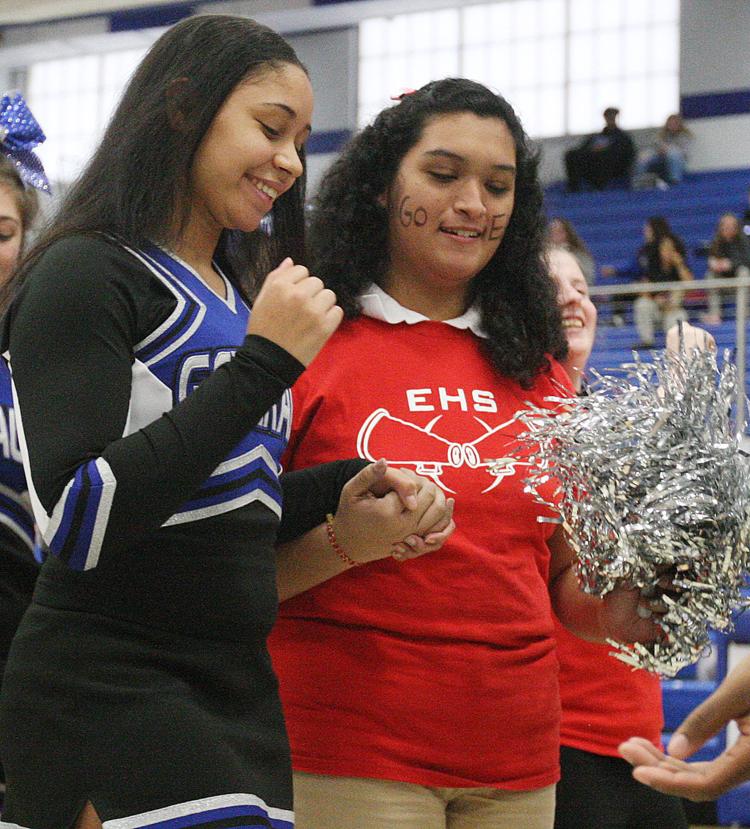 MacArthur Life Skills and Essential Skills Senior Day Game 19 1.12.18.jpg
MacArthur Life Skills and Essential Skills Senior Day Game 20 1.12.18.jpg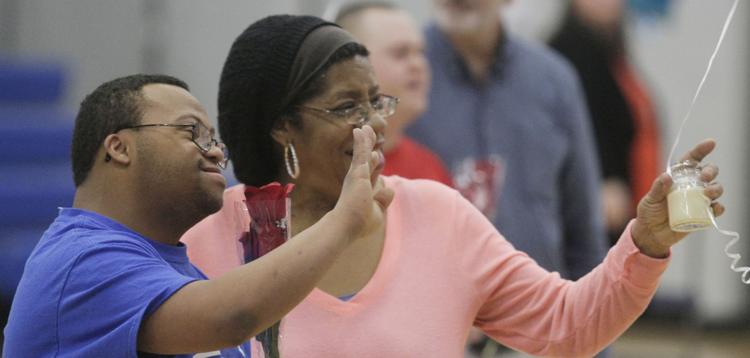 MacArthur Life Skills and Essential Skills Senior Day Game 21 1.12.18.jpg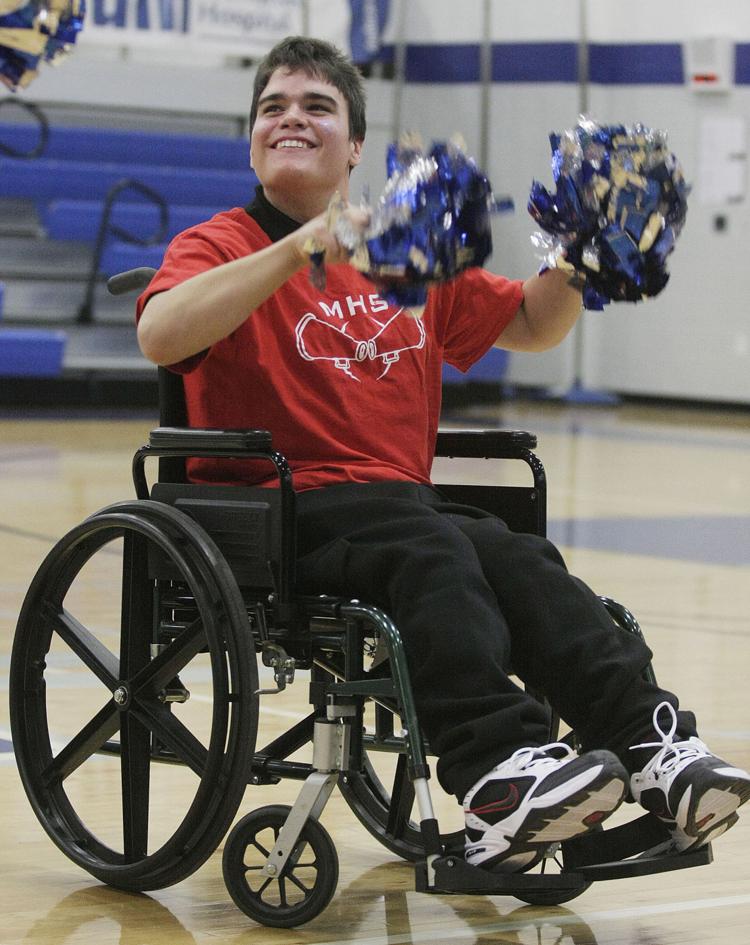 MacArthur Life Skills and Essential Skills Senior Day Game 22 1.12.18.jpg