DECATUR — Tears and laughter flow in equal measure when talking to moms of kids who had cancer.
May is Brain Cancer Awareness Month, and three Decatur moms have become allies in the effort to provide support and information to families who are going through what they've been through.
Gloria Martin's son, Silas, died at age 16 in December 2014 after a decade-long battle with brain tumors. Shannon Carter's son, Adam, died in 2010 when he was 12, of Ewing sarcoma, a cancer that ultimately traveled to his brain. And Amy Gillen's son, Tanner, died in January at the age of 14 from glioblastoma, an aggressive form of brain cancer.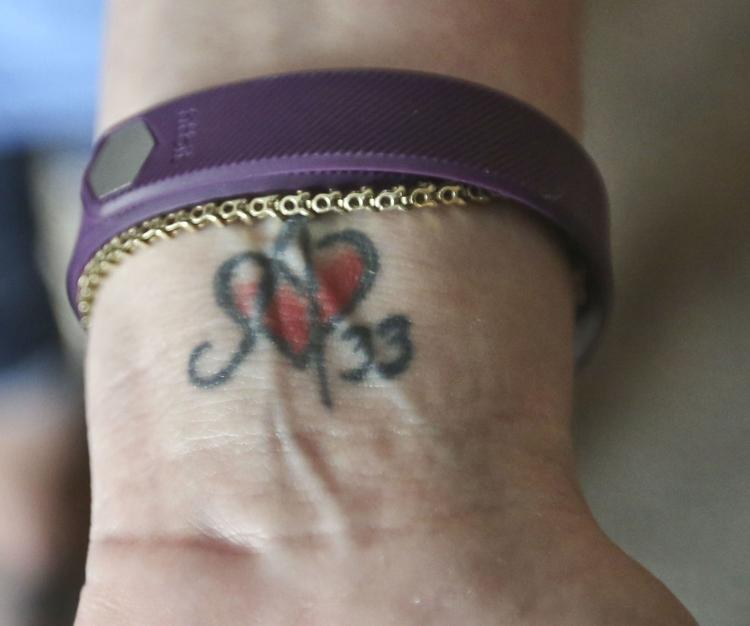 "People say, 'Get over it and move on,'" Carter said. "You never get over it."
"You move forward," Martin added. "You don't move on."
Pediatric cancer care, particularly for brain tumors, is hard to find. Little research funding is available for brain tumors in children, medically defined as birth to age 19. Hospice is also hard to find when a terminally ill child needs care in the final months. Most cancer research and end-of-life services are designed for adults.
And as parents of terminally ill children, Gillen said, they want to try every possible thing that might make a difference, but another hurdle they face is insurance claims. They all heard numerous suggestions that they "just go to St. Jude" Children's Research Hospital, which doesn't charge families for treatment. But because St. Jude is a clinical research facility, being accepted as a patient is based on certain eligibility criteria. 
The worst part, all three moms agree, is the helpless feeling of watching your child suffer and being unable to do anything about it.
"We've been posting (on Facebook) a lot about brain tumor awareness, brain cancer awareness," Martin said. "You are not alone on this journey. I know that a couple of years ago, I talked to Shannon about how you do this, all the fundraising events and everything with it all still so fresh."
When Martin heard about Tanner, she was hesitant to contact his family, but she thought offering support was was important.
"There's support groups for everything (else)," Carter said. "But not for parents (like us)."
Adam was treated in Springfield, Carter said, because there is no specialized pediatric cancer center in this area. Silas and Tanner were treated in St. Louis.
"The funding for pediatric and brain cancer is horribly low," Gillen said. "The funding is mostly for adults. More adults are diagnosed, so all of the medicines and research are on adults. Children are a special group. They're not just little adults."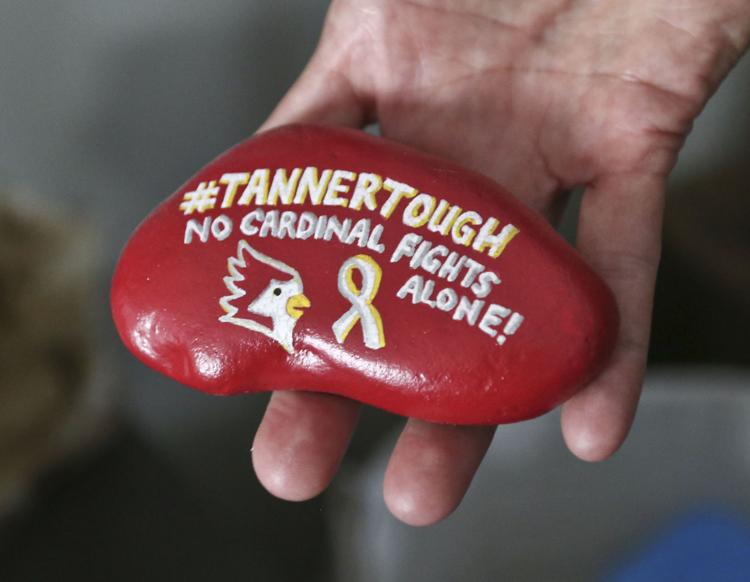 While cancer deaths among children dropped from 1999 to 2014, the disease was the fourth leading cause of death for children overall. In 2014, it accounted for about 1 in 10 childhood deaths, and about a quarter of those deaths were due to brain cancer, the study found. 
Silas was fully aware of his condition and his prognosis and told his family that he wanted his brain to be donated to Dr. Josh Rubin, professor of pediatrics and neuroscience and co-director of the pediatric neuro-oncology program at Washington University School of Medicine in St. Louis. Rubin said in 2017 that thanks to Silas and to other donations, there has been some progress in research.
"(Thanks to Silas' donation) we could potentially identify the reason they don't respond, and learn to recognize them better, and change the therapy in a way that might better treat them," he said.
While it's still too early to consider any of the progress a "breakthrough," Rubin is encouraged and hopes that the donations that started with Silas will help doctors discover common features and new treatments.
Adam was receiving chemotherapy for Ewing sarcoma when doctors discovered the cancer had spread, Carter said.
"All of a sudden, they're telling me there's a brain tumor," she said. "We've been in chemo this whole time, how could it go to his brain?"
Gillen said humans have a blood/brain barrier that keeps medication from reaching the brain, which she learned while Tanner was being treated, and it makes treating brain tumors exceptionally difficult.
Tanner received steroids to relieve pressure and gained a significant amount of weight. Because he didn't lose his hair or weight, Gillen said, to many people he didn't look "sick."
"I think, especially when dealing with brain tumors, people need to know that it changes everything and it's insidious," Gillen said.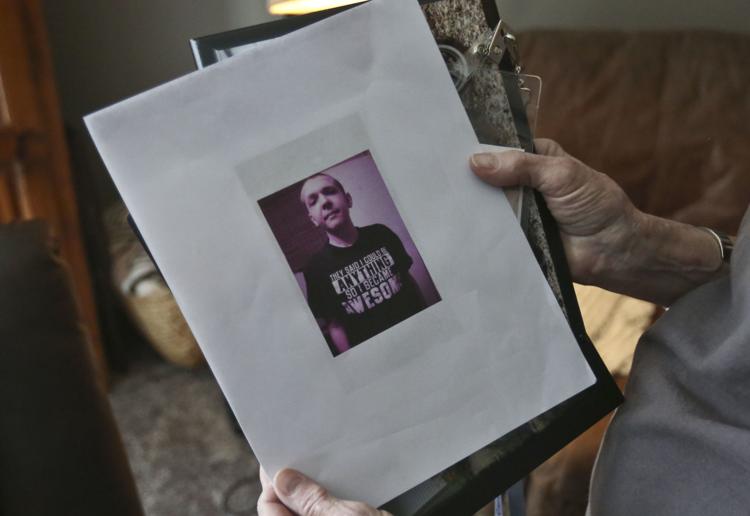 Early signs of a brain tumor can be deceptive but any of these should be checked out:
new onset or a change in the pattern of headaches;
headaches that become more frequent and severe;
unexplained nausea or vomiting;
vision problems such as blurred vision, double vision or loss of peripheral vision;
gradual loss of sensation in an arm or leg;
difficulty with balance or speech;
confusion in everyday matters;
personality or behavior changes;
seizures, particularly in someone with no history of seizures;
hearing problems.
"This time last year, Tanner wasn't diagnosed," Gillen said. "They thought he had a stroke."
Tanner came home with a bad report card, when he'd always gotten straight As. When his mom asked him what happened, he said his "hand didn't work." The next week, his leg didn't work. Tanner had a CT scan, and doctors diagnosed a stroke, but he continued to decline instead of improve. It was some time before the tumor was diagnosed.
Adam's cancer was first diagnosed after he found a lump himself. That night, he was watching TV with his dad and saw a commercial for a cancer treatment center. "And he said 'I hope I don't have to go there,'" his mom said. 
Silas was first diagnosed at age 6 and had seven tumors over the course of his disease until his death at 16, including a surgery to have his right temporal lobe and hippocampus removed in 2010.
"So much is unknown about the brain," Gillen said. "What we do know is, the donation of tissue is so important. If we don't donate, we will never find a cure."
Two people can have the same cancer, she said, but have entirely different genetic markers, making the progression of disease unique to each. In Tanner's case, he had markers most often seen in women with aggressive breast cancer. The family's insurance refused to pay for medication to treat that, Gillen said.
Martin remembers Silas showing symptoms as early as age 4 and remembers asking why they couldn't just look into his brain and see what was going on. He was almost 6 when he had an ophthamological exam and the change on his optic nerve alerted doctors to his condition. He had many surgeries, but before the last one, the family was warned that he might not survive the surgery, and she was the one who had to tell him that.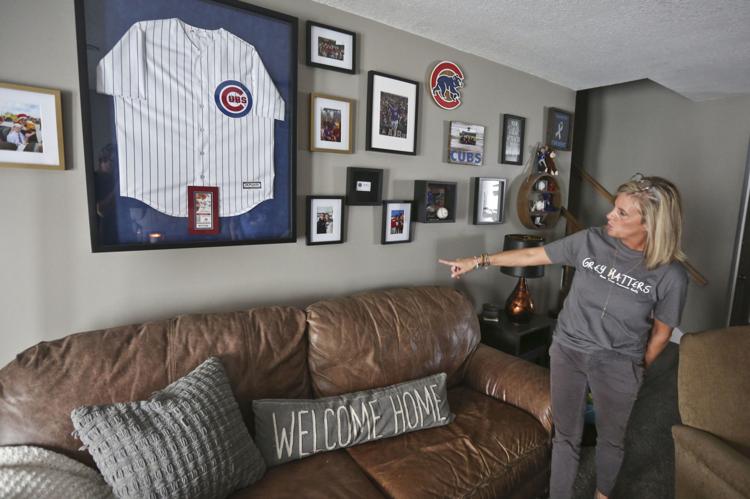 "He said, 'It's OK, Mom. It doesn't matter, as long as you give my brain to Dr. Rubin,' because Dr. Rubin was at Washington University and doing research," Martin said.
All three boys died in their own homes, surrounded by their families and, in Adam's case, Bert, the bulldog he had wanted for so long and named for his favorite Cardinals player, Albert Pujols.
Gillen said Tanner died at 8:30 in the evening, and they didn't call anyone until 11:30 because they couldn't let go quite yet. She bathed and shaved him, she said, because those were the things she had to do as his mother.
"(The funeral home) picked us up the next morning, and we rode to Chicago, and he donated his brain and his spine," Gillen said.
The women meet weekly, for conversation or prayer or just to be together to help each other, and they want to be available to other families. All three families have worked to raise money for pediatric cancer, and the Gillens have a Facebook page, #TannerTough, to raise awareness and money for research.
Contact Valerie Wells at (217) 421-7982. Follow her on Twitter: @modgirlreporter
Be the first to know
Get local news delivered to your inbox!