DECATUR — Two men were waiting at the top of the Center for Theatre and Dance under construction on Millikin University's campus for a crane to lift beams to them, after members of the campus community had signed them on the ground Wednesday.
You can't be afraid of heights if you build with steel girders.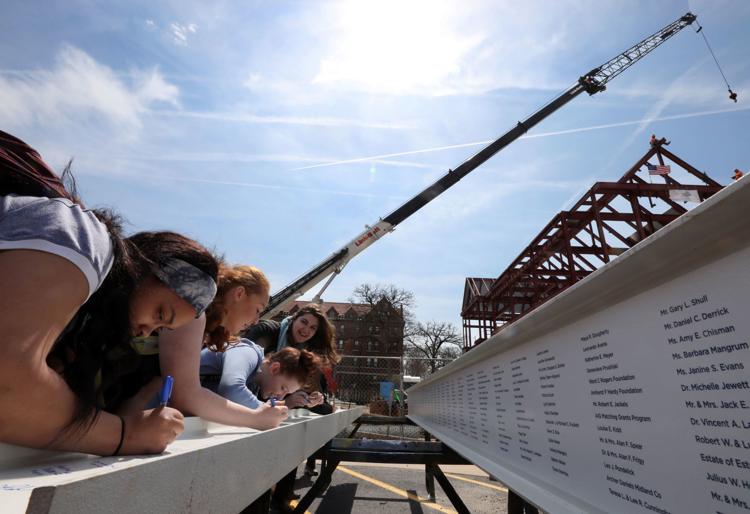 Donors and onlookers chuckled in response.
More than 550 donors, some of whom gave large gifts, and others, such as students who could only afford to give a few dollars, are represented on two beams placed at the top of the building, one with a list of names of donors, the other with signatures.
One of the workers sat astride the center beam for the roof, while the second stood on another beam at the corner of the top of the building and caught the beam by a rope attached to it, giving directions to the crane operator through signals as they placed and secured the two beams.
"BLDD was very humbled to be selected to do a very important project on Millikin's campus," said John Whitlock of BLDD Architects. "More importantly, we're excited to be part of a facility that we know is going to bolster an already world-renowned musical theater program."
Millikin still needs to raise $3.5 million for the $29 million project, White said. The 62,000-square-foot building is scheduled to open in fall 2020 and will include a 265-seat "black box" theater, orchestra pit, balcony and tech gallery.
A black box theater is flexible and can be used as a traditional theater, theater in the round or with stages at both ends. It will include lighting and sound labs, office and support space, a glassed-in dance studio so people passing by can watch dancers rehearse and learn, and the idea is to train students in both the performance and technical aspects of theater and dance.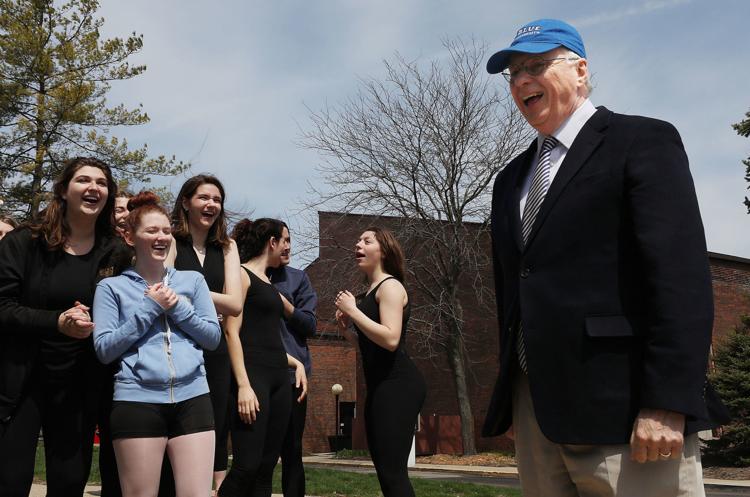 Millikin is ranked in the top 10 for musical theater programs in the country and there is strong demand as a result. Undergraduate enrollment surged 42 percent between 2012 and 2017.
Theater and dance students came out of a nearby building, still in their rehearsal clothes, to watch the beams being placed.
"We're so excited," said Nathan Bonsall, a freshman musical theater major. "We talk about it almost every day, and we get so excited when we see the progress of the construction."
"One of my favorite parts of walking to class every morning is seeing the progress on it," said Holly Bender, also a freshman musical theater major. "This is the building that we're going to take all of our classes in and watching the progress from the day we got there has been so awesome."
White, who is retiring on June 30, 2020, walked over to chat with the students and told them "This is your building!" with a fist pump and a loud "Yes!"
The site was just a hole in the ground at the beginning of the school year, said Brigid Buckley, an acting major. Most of the group who were standing nearby are freshmen and sophomores, and they'll have ample opportunity to use the building before they graduate.
"This building is something that everyone will think about when they think about Millikin," said Shannon Byrnes, a theater major. "It's really cool to see that transition and be a part of it."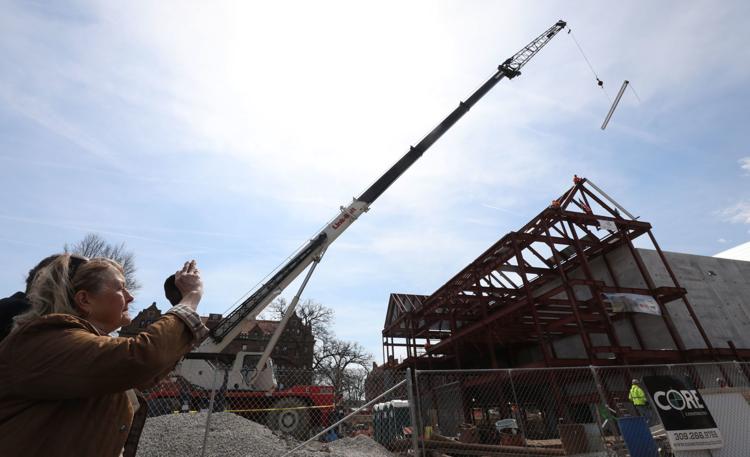 That sentiment was also expressed by Kyle Ham, vice president of client services for Core Construction, the general contractor.
"Our success is built on relationships," Ham said. "With Millikin being our partner, we value that every day, and this building will be here a long time, and will be something that you use to bring students in and celebrate the success of the university. This will always be our project as well."
---
PHOTOS: Millikin University Center for Theatre and Dance construction
Millikin Center for Theatre and Dance 1 1.11.19.jpg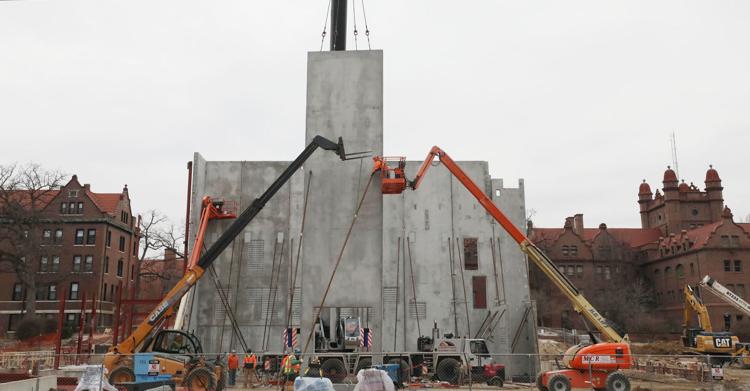 Millikin Center for Theatre and Dance 2 1.11.19.jpg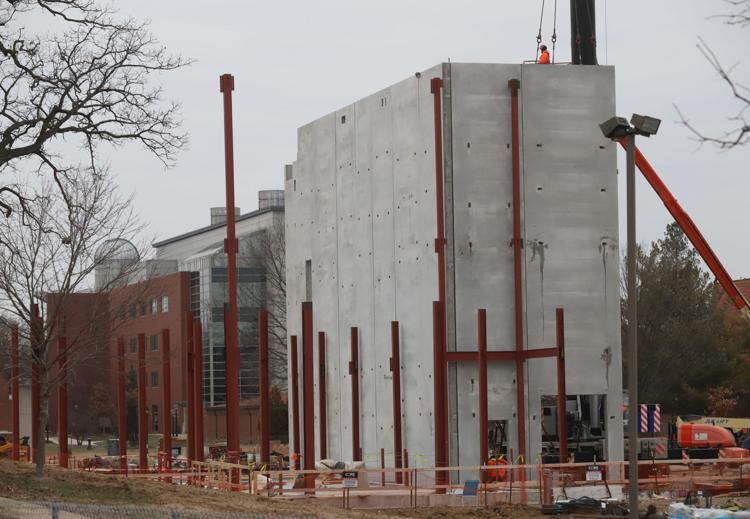 Millikin Center for Theatre and Dance 3 1.11.19.jpg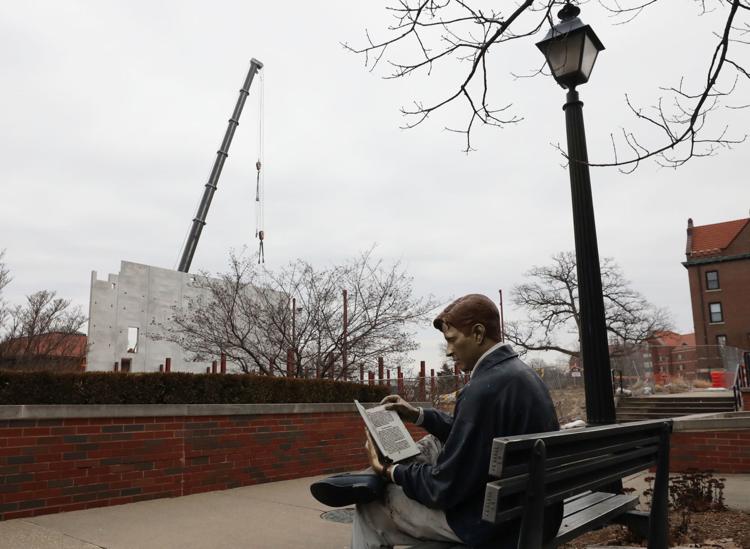 Millikin Center for Theatre and Dance 4 1.11.19.jpg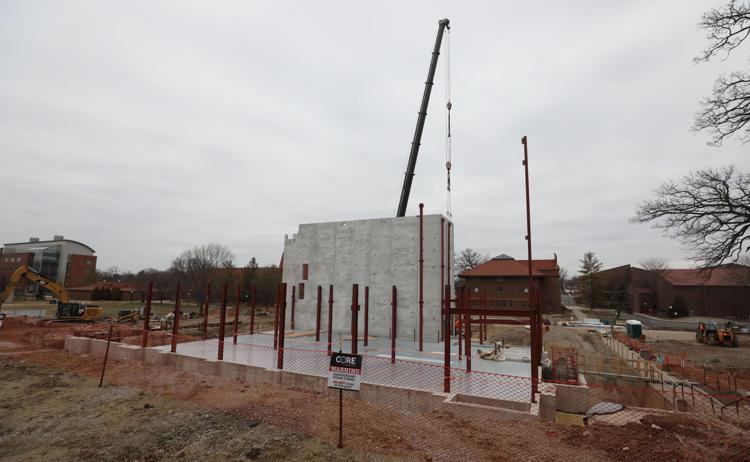 Millikin Center for Theatre and Dance 5 1.11.19.jpg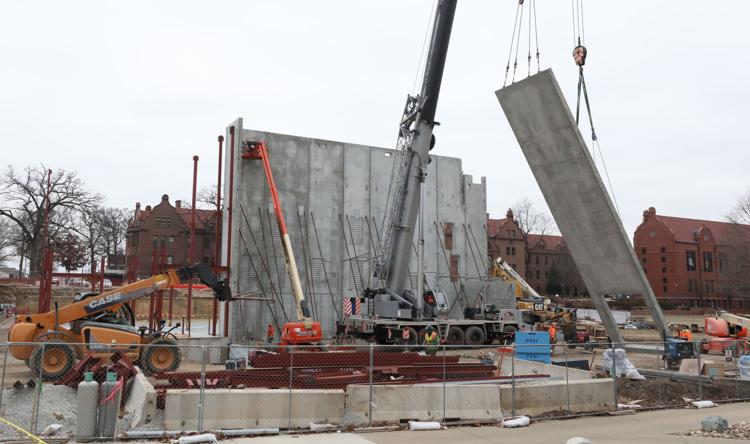 Millikin Center for Theatre and Dance 6 1.11.19.jpg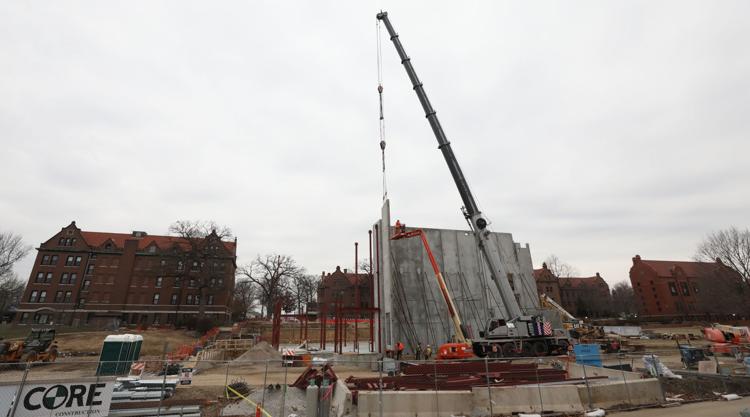 Millikin Center for Theatre and Dance 7 1.11.19.jpg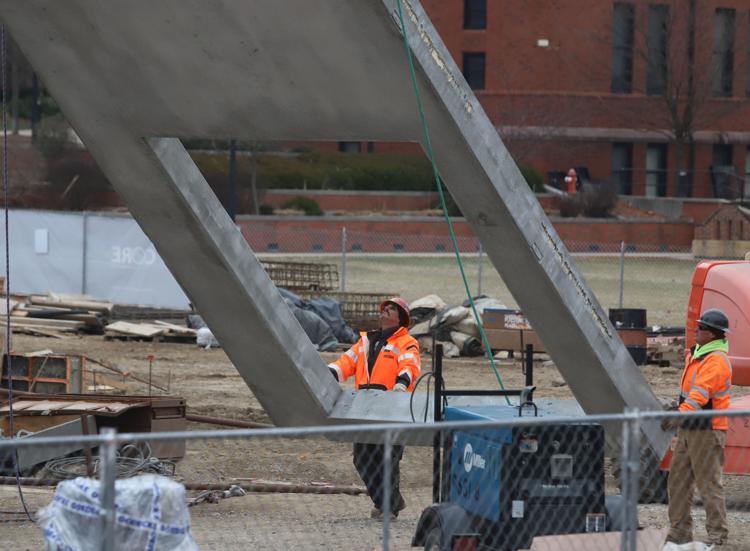 Millikin Center for Theatre and Dance 8 1.11.19.jpg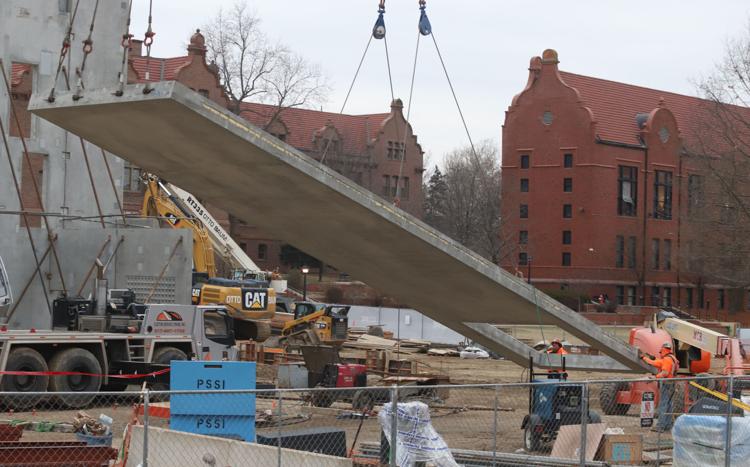 Millikin Center for Theatre and Dance 9 1.11.19.jpg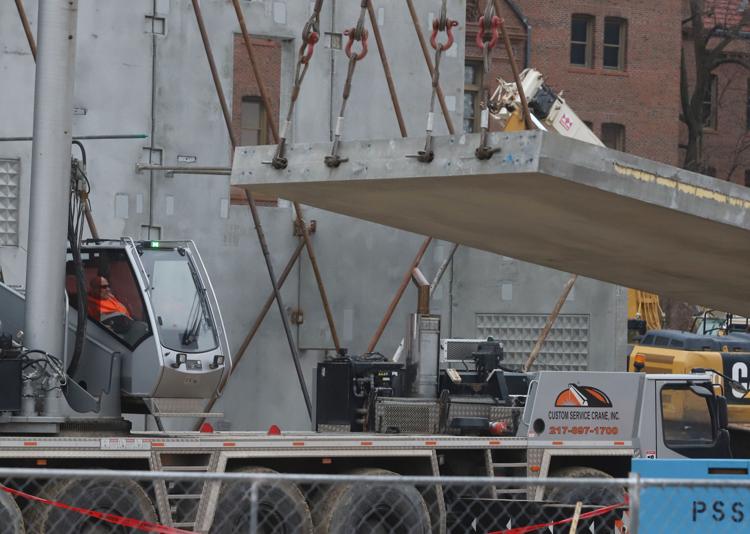 Millikin Center for Theatre and Dance 10 1.11.19.jpg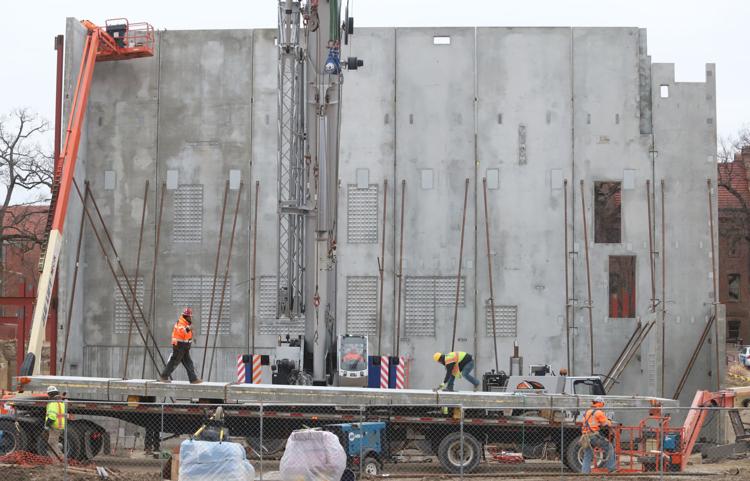 Millikin Center for Theatre and Dance 11 1.11.19.jpg
Millikin Center for Theatre and Dance 12 1.11.19.jpg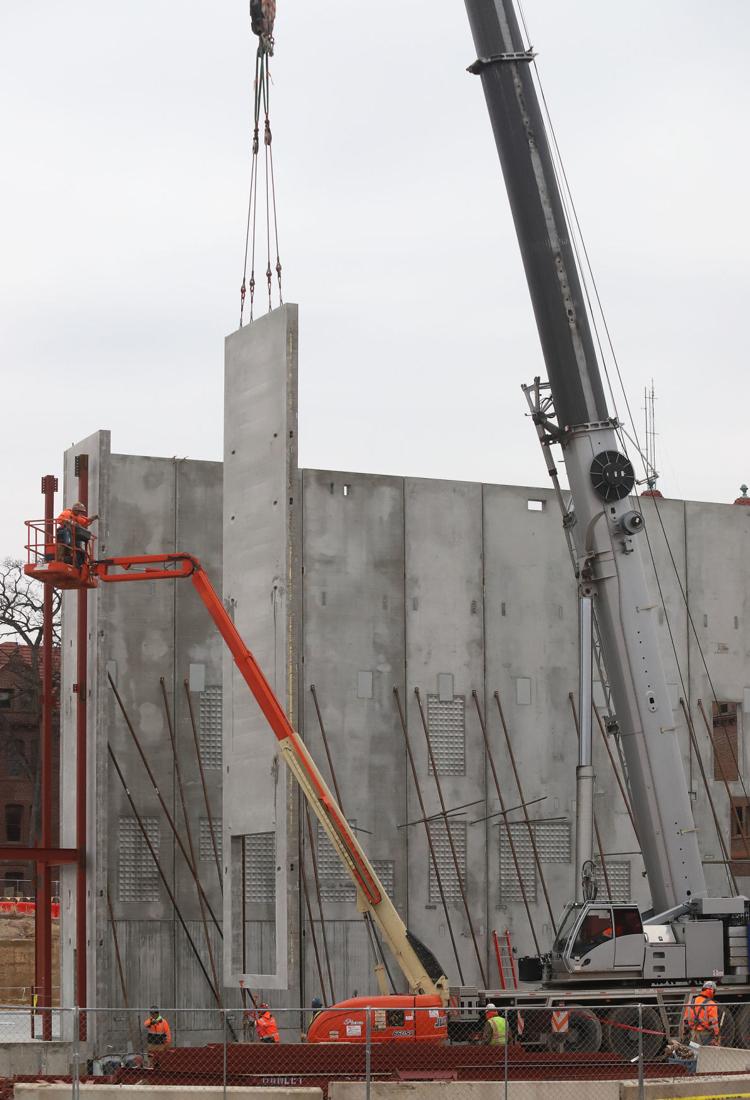 Millikin Center for Theatre and Dance 13 1.11.19.jpg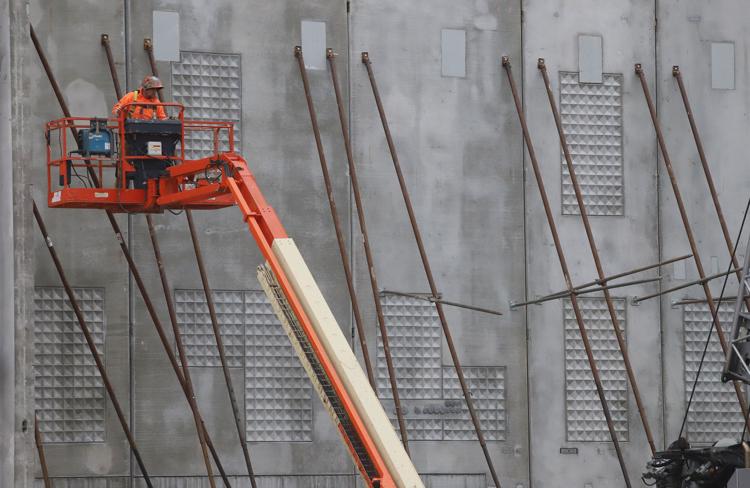 Millikin Center for Theatre and Dance 14 1.11.19.jpg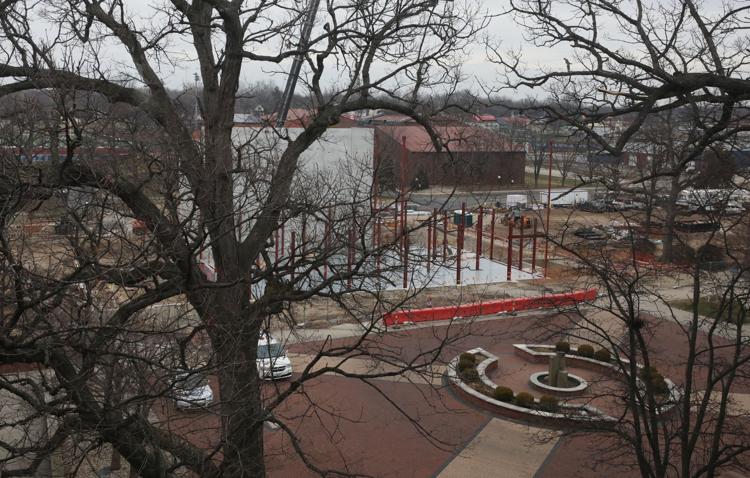 Millikin Center for Theatre and Dance 15 1.11.19.jpg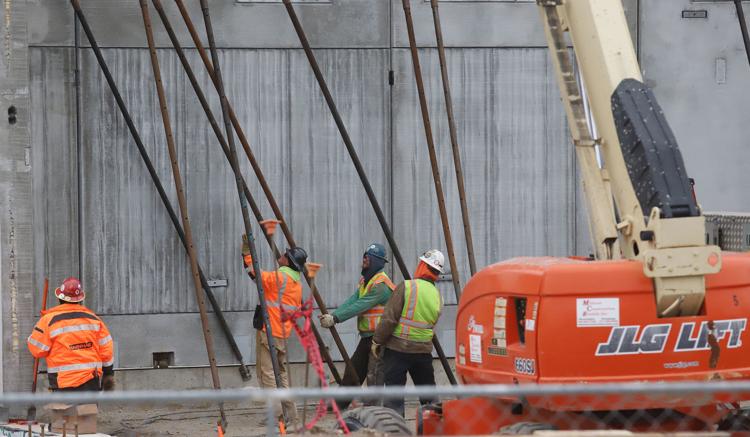 Millikin Center for Theatre and Dance 16 1.11.19.jpg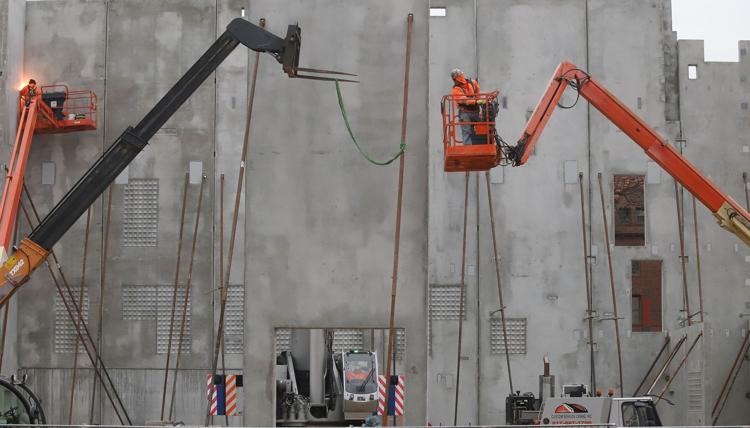 Millikin Center for Theatre and Dance 17 1.11.19.jpg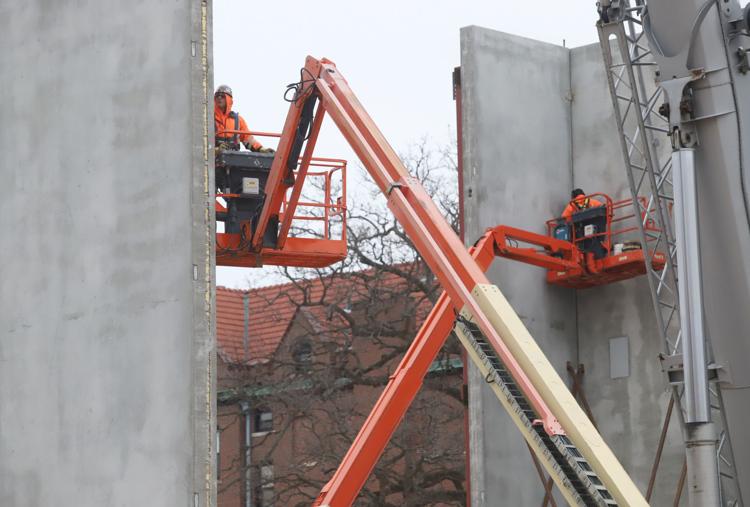 Millikin Center for Theatre and Dance 18 1.11.19.jpg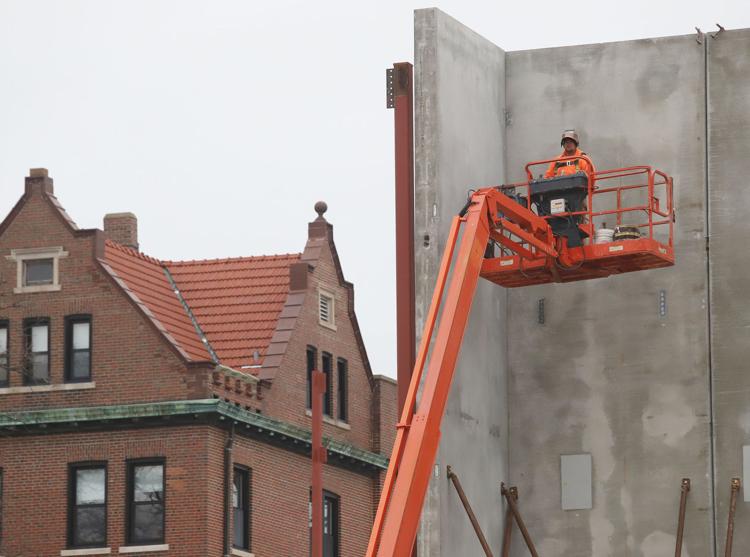 Millikin Center for Theatre and Dance 19 1.11.19.jpg