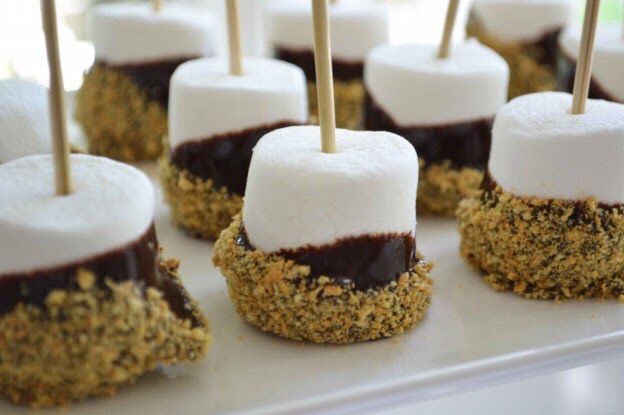 The lesson: S'mores kabobs
Submitted by: Audra Cottrell, program specialist, Girl Scouts of Central Illinois
Ingredients: Straws, marshmallows, chocolate chips, graham crackers, plastic zipper bag
It's camping season! Whether you pitch a tent in your living room, backyard or a campsite, don't forget the s'mores! Here is a fun twist on the classic camping treat: s'mores kabobs!
Step 1: Place graham crackers in the zipper bag and close it up
Step 2: Smash the crackers into crumbs 
Step 3: Skewer the marshmallows with the straws
Step 4: Melt the chocolate chips with help from a parent
Step 5: Dip the marshmallows in the chocolate, then in the cracker crumbs
Step 6: Make an outdoor picnic and enjoy
Questions? Please call Cottrell at (217) 725-3700.
_____________________________________________________
Girl Scouts honor military
PHOTOS: Girl Scouts Set Up 3,000 Flags to Honor Local Military Members
Contact Valerie Wells at (217) 421-7982. Follow her on Twitter: @modgirlreporter
Be the first to know
Get local news delivered to your inbox!