DECATUR — Caleb Taylor is a third-generation union laborer and loves what he does, and loves to tell kids about it.
"I just like getting the kids engaged," said Taylor. "When I first got into it, I was 18, had just graduated high school and had no idea what I wanted to do. I started working and 12 years later, I'm standing up here telling these kids about it."
His grandfather and father both had careers as union laborers, and raised their families on it as Taylor is raising his, he said. The wages and benefits are good, and he enjoys working with his hands, and for kids who feel the same way, he wants to provide them with the information they'll need to consider a career in the field.
The Decatur School District has worked with the trade unions to provide career fairs for middle-school students throughout the district, and a building trades class is offered at both high schools, said Ashley Grayned, extended learning coordinator.
"The goal behind much of our district right now is from the superintendent's re-imagining and redoing middle school," Grayned said. "It started a couple of years ago, partnering with the trades and giving them opportunities to come into our buildings to really expose middle school students to skilled trades."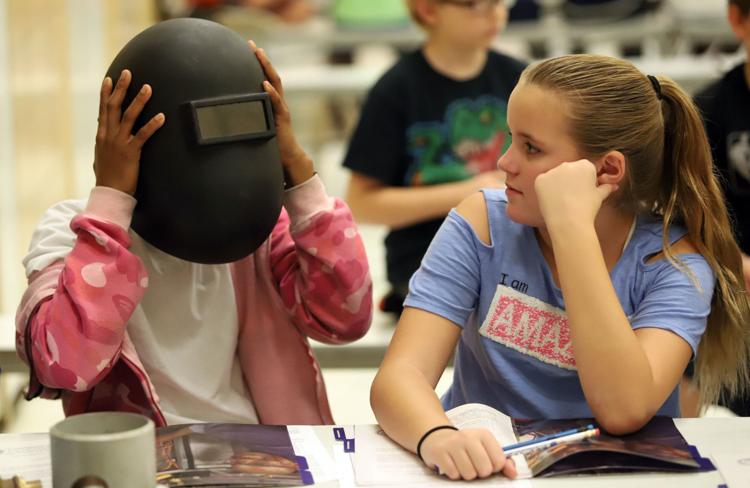 College isn't the answer for every student, she said, and kids who would be interested in pursuing a career in the trades had no exposure to those careers until now. For a long time, schools had been so focused on preparing kids for college that the trades — and kids who were interested in that work — had fallen by the wayside.
"We're feeling the wrath of that now," Grayned said. "We'll always need people in those jobs. We'll always need mechanics and plumbers. Those jobs pay well and have good benefits, and a lot of the trades guys call it the new college degree. Two years, you go through an apprenticeship program, finish with minimal to no debt, and for a student that likes working with their hands, it's ideal."
You have free articles remaining.
Trades unions also tell her that they're specifically looking for females and ethnic minorities to enter the field. In the high school building trades class, she said, the diversity of students is very similar to the student population as a whole, which she is happy to see.
Mark Greenawalt of the Plumbers, Steamfitters and Refrigeration Fitters Local 137 said not only are there no big student loan payments to face when a student finishes an apprenticeship, the union pays for the training and pays the apprentice while he or she is learning.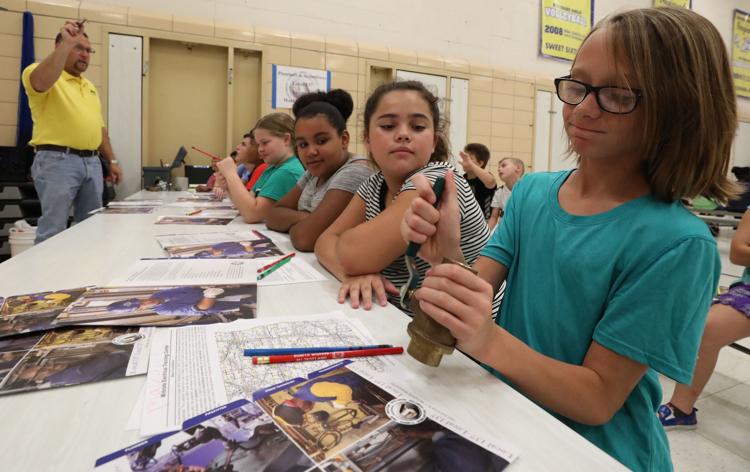 "We're always looking for young apprentices," Greenawalt said. "But we don't want young apprentices from all over the free world. We want to help train and bring in a lot of these inner city kids who may not know a lot about the trades.
"Since they dropped the industrial arts classes for years, there've been so few people, if your family member isn't in the profession, you don't know anything about it. So we've been putting a lot of time and effort into coming back in (to schools) and informing them."
"I think it's a good idea to show us different careers," said seventh-grader Jackson Alexander, a student at Garfield Montessori School.
Jason Drake, of the International Brotherhood of Electrical Workers, recently brought batteries, switches, wires and conduits to show students at Garfield and explained to them that if they think the trades are easy academically, they need to think again.
"Want to be an electrician? What can you do now to get ready?" he said. "Math and science. In all the trades, you need math and science."