DECATUR — The infusion of $1.65 million from the Howard G. Buffett Foundation will expose Decatur public school students to careers in agriculture and draw on the city's close ties to agribusiness giants Archer Daniels Midland Co. and Tate & Lyle, officials said Monday. 
The Decatur school system's new Dwayne Andreas Ag Academy announced Monday is the latest rec…
The Dwayne O. Andreas Ag Academy, named for the former ADM chairman who presided over the company's growth from the 1970s to the 1990s, will start classes in the fall 2018 semester. Full-time teachers at both MacArthur and Eisenhower high schools will lead a formal academic and field-based Future Farms of America curriculum. It will include a living science farm on 15 acres owned by the district on the campus at Enterprise School and 12-month container gardens at both schools. 
"Upon my arrival here, one of the things that really caused me pause was why we don't have more ties to the agribusiness industry that Decatur's so proud of," said Superintendent Paul Fregeau, who started in July. "Everywhere I went, people were willing to help and step up with great opportunities for our kids." 
The program will create a career pathway for students to work locally in the agribusiness industry as well as global opportunities, Fregeau said. FFA provides a comprehensive agribusiness experience that also includes the "soft skills" that are important for success in the business world.
With more than 4,000 workers, ADM is the city's largest employer, with major production, research and marketing facilities based in Decatur along with its North American headquarters. The company's $208 million sequestration project to reduce carbon dioxide emissions is also housed underground beneath Richland Community College. Tate & Lyle, also one of the city's largest employers with more than 500 workers, bought longtime Decatur employer A.E. Staley Mfg. Co. in 1988. Its Decatur facilities include production operations, an administration building, research and development labs and full pilot plant capabilities.
"We live in the agribusiness capital of the world," said Brian Byers, vice president of Neuhoff Media and a member of the Decatur Public Schools Foundation. "We have 9,000 students in District 61, and unfortunately, for years, we've not necessarily prepared them for that agribusiness world. That's about to change."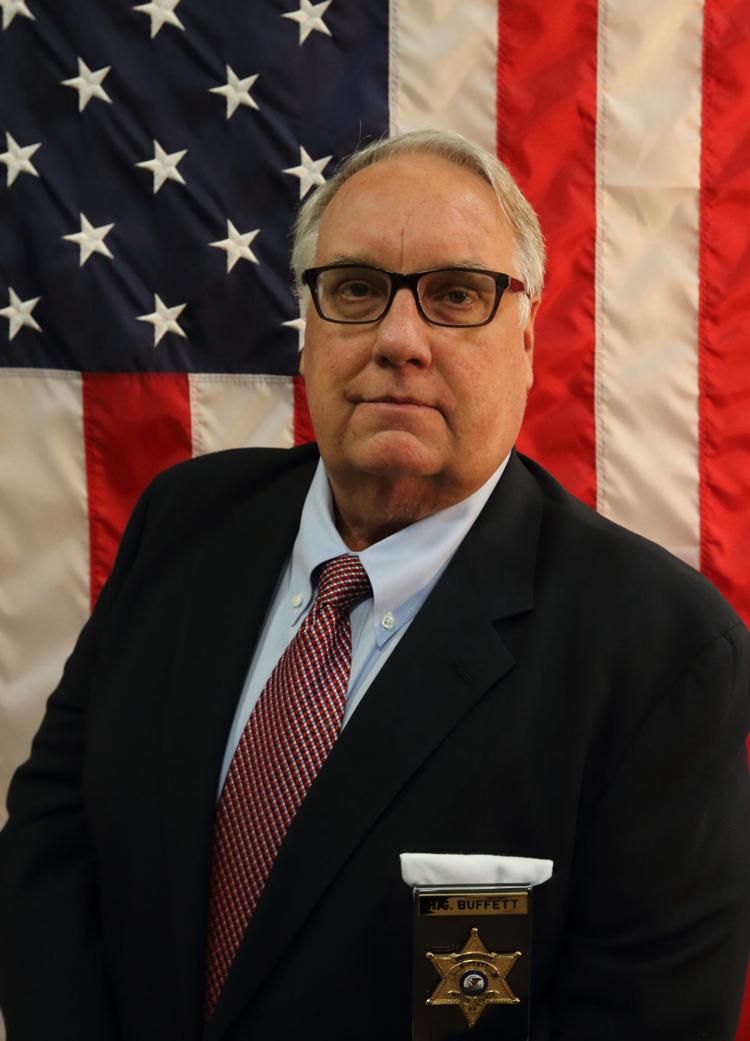 Buffett, who was appointed Macon County sheriff in September and is expected to serve until the November election, has given millions of dollars to Decatur-area organizations and causes in recent years. His foundation has focused largely on causes related to ending world hunger, and Buffett earlier this year provided funding to send Decatur sixth-graders to the Farm Progress Show. Held on the Richland campus every other year, Farm Progress is a massive three-day trade show often called the "Super Bowl of agriculture." 
"We have to engage more young people to pursue opportunities in agriculture if we want the United States to continue to be a leader in global food security," Buffett said in a statement. "Dwayne Andreas was a true pioneer who helped make the U.S. a global leader in agribusiness. We hope this academy inspires the next generation of leaders to build on his legacy."
Pipeline for the economy
The gift is the latest in a long, positive relationship with Buffett, said Zach Shields, executive director of the Decatur Public Schools Foundation. He said Buffett has given more than $3 million to the city's public schools through the foundation over the last 12 years. 
Shields said the land behind Enterprise is ideal for the project. 
"Up to now, we've just been mowing (that land)," Shields said. "So we're going to put it to good use." 
Enterprise and Garfield Montessori schools will also benefit, said school board President Dan Oakes, because Montessori education includes and outdoor component of learning to grow food and flowers. With the living science farm on the grounds of their own building, Enterprise students will be especially involved in that learning. Oakes said 4H Clubs will be started at Decatur elementary schools in addition to the one already at Dennis School, exposing younger students to agriculture and career education in agribusiness throughout their school days.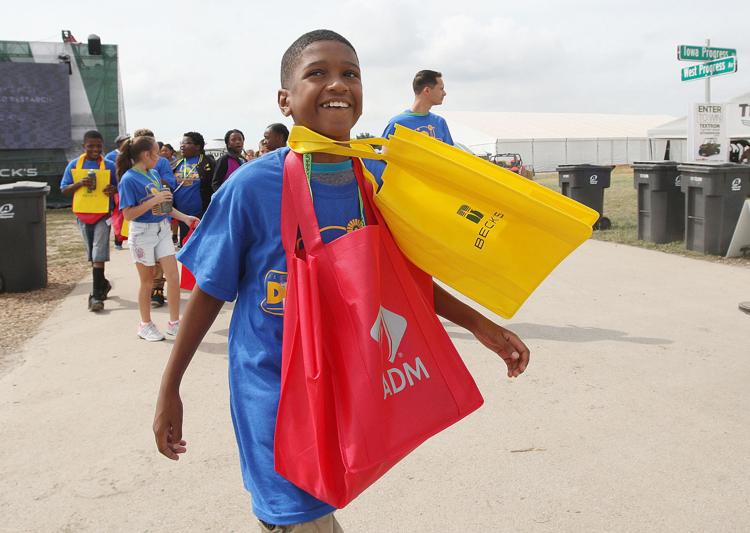 "One of our focuses here is working with our K-8 students to build a pipeline into this program as they grow older," Shields said. 
Regan Andreas Deering, Andreas' granddaughter, who has served on the Schools Foundation board, said: "On behalf of the Andreas family, I'd like to thank Howard Buffet for the tremendous honor of naming the DPS 61 Ag Academy for Dwayne. He had a passion for agriculture and feeding the world and would be thrilled to see our students with access to the many facets of agricultural education."
Assistant Superintendent Michael Dugan said the district's leadership team has consulted with other districts in Illinois with agribusiness programs, and those districts shared much of the information for creating the curriculum. However, Decatur educators are going to make it their own as they prepare the classes, he said.
ADM Vice President Greg Webb in a statement said the company is honored that the legacy of Andreas is being recognized and thanked Buffett for the contribution. 
"Agriculture is at the heart of everything we do at ADM, and it's a critical driver of the economy in Decatur and this region. Agriculture-based curriculum in our schools can help create a strong foundation for a workforce pipeline for the future leaders of our industry and our community and is a very important part of developing the innovative thinking we need to keep moving agriculture forward," he said. 
'We believe in the future of agriculture' 
Mayor Julie Moore Wolfe at the press conference Monday said Decatur has been known as "The Soybean Capital of the World" and "America's Agribusiness Center."
"You may wonder, if you're a kid in high school, what does that mean?" she said. "Well, we feed the world. Our companies right here in Decatur, Illinois, feed the world and we should be taking a great deal of pride in that. But you don't have to be a farmer to be a part of the global importance of our agribusiness companies. This is the opportunity that we've been waiting for to really showcase the fact that these opportunities are here for the kids of this community." 
The FFA program is an opportunity for those students to learn and prepare for careers in this community as they're growing up in Decatur, she said.
"Time and time again, Decatur's collaborative spirit presents new opportunities for our citizens," said Nicole Bateman, Executive Director of the Midwest Inland Port and Community Marking Manager for Limitless Decatur and Macon County.
Having the FFA program in the high schools will train students in the areas of agribusiness and help put Decatur "on the map" for years to come, Bateman said.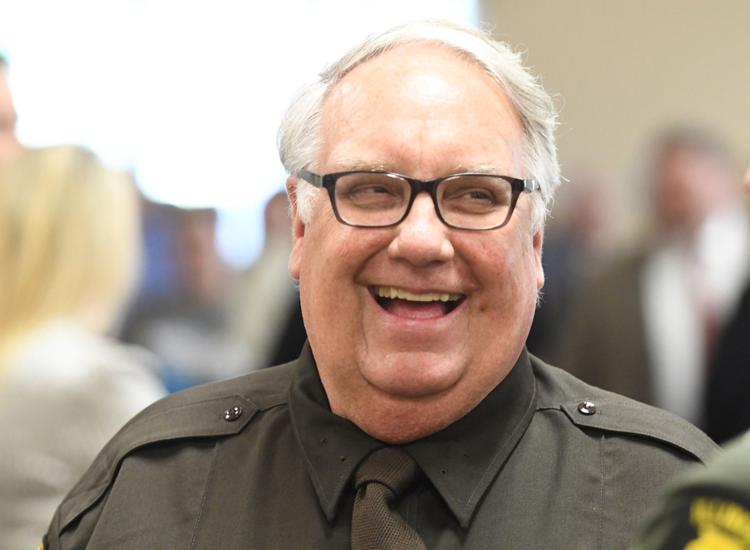 "As a former FFA member and national FFA degree recipient, I am beyond excited for the DPS students to experience the limitless pride that comes from wearing that iconic blue corduroy jacket," Bateman said. "Yes, it can be hot and uncomfortable on those hot days, but that pride overshadows all of that."
Two jacket-wearing FFA members were present at the announcement, and Noah Wilwohl, president of Section 10 and a student at Iroquois West High School, said the FFA experience has given him exposure to career areas in agriculture he didn't even know about prior to his membership.
"Today is a declaration of sorts that today, in Decatur, we believe in the future of agriculture," Bateman said.